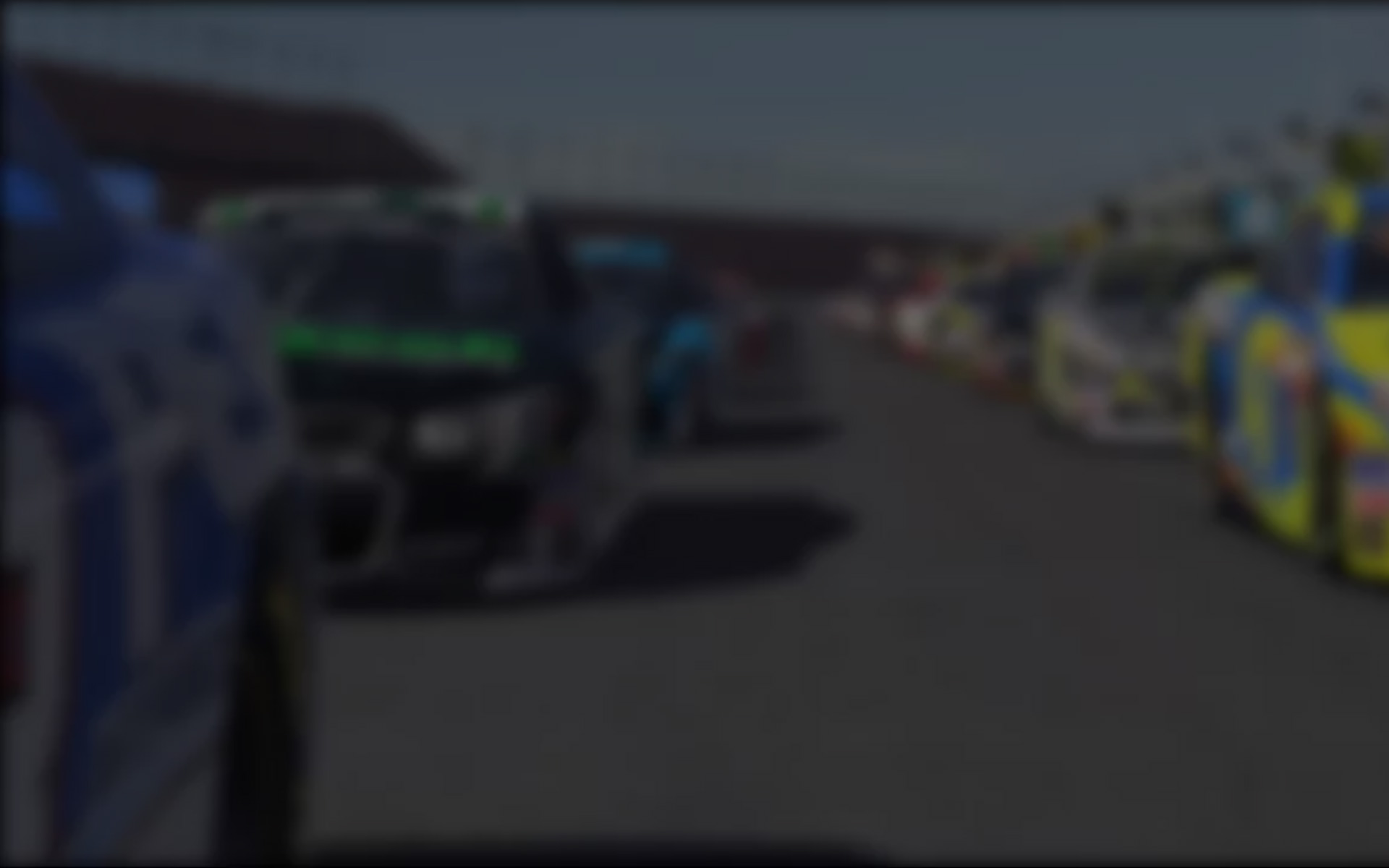 MONTEREY, CALIFORNIA – There's a classic saying that "the only constant is change," and few tracks embody that statement quite like Mazda Raceway Laguna Seca. In fact, the name Laguna Seca translated from Spanish means "dry lagoon," suggesting that at one time this land that has put sports car, IndyCar and motorcycle racers to the test was submerged under water. Moreover, the current track layout has only been used since 1988 – before then drivers blasted around at breakneck speeds for about half a lap. One thing that hasn't changed over the years is the corkscrew. Known innocently on the map as turns 8 and 8A, the tight left combined with a blind right (and a sixty-foot drop!) has tested the mettle and metal of drivers and their cars since 1957 and cannot be taken lightly by any driver expecting to finish a race, let alone win one here.
Having spent the last three weeks racing on classic tracks in Belgium, Britain, and Canada, the McLaren Turbo Challenge returns to the states on the oceanside track for Round 5. Closing in on the halfway mark, it's still anybody's race but many signs point to a continued slugfest between championship leading P1 Racing driver Marty Sponsler and Team VBR's Brad Vincent, with darkhorse Troy Harder lurking in third should either falter.
Practice
Those who participated in or watched the early Tuesday practice may have noticed something that was a bit of a rarity this season – Brad Vincent's #18 not at the top of the leaderboards. With a lap time only good enough for 14th through 12 laps, he seemed to struggle to find a fast line that didn't put him off track and lose even more time. Whatever was out of sync, though, was fixed by his 14th trip around the circuit where he set the tone for the weekend with the session's fastest lap.
That trend would continue with Thursday's pre-race warmup practice. Determined to regain the championship lead, Vincent was the only driver able to break into the 1:21 mark and gapped the field by nearly an entire second.
Pre-Race Practice Top Ten
1. Brad Vincent 1:21.907
2. Troy Harder 1:22.815
3. Les Turner 1:22.859
4. Andrew Humphrey 1:22.906
5. Dean Moll 1:22.996
6. David Berry 1:23.360
7. Terry Daul 1:23.779
8. James Prostell Jr. 1:23.837
9. Andrew Gantman 1:23.895
10. Corey Wolf 1:23.907
Qualifying
Team THM teammates Troy Harder and Corey Wolf did a great job finding more speed – the only problem was that Brad Vincent somehow found even more. With his first valid lap good enough to take the pole on its own, he improved the time even further a few laps later posting a blistering 1:21.672 lap, fast enough to take the pole by seven tenths of a second. Dean Moll was fast enough for fourth with Andrew Humphrey taking fifth. Citing a lack of track time as the culprit, the surprise of the day was Marty Sponsler only able to muster an eighth-place qualifying time. Maintaining his lead in the championship would be difficult from here to say the least.
There were no incidents large enough to cause a red flag, but two incidents did turn some heads. On his fourth qualifying lap, TeamDraft driver Les Turner plowed into William Kabela's #25 car in the Andretti Hairpin (T2). "I have not reviewed the replay yet, but I drove down into turn two and there was a parked car there on the racing line," Turner said of the accident forcing him into the backup car for the race, qualifying 6th for the race.
On his tenth lap of the qualifying session, Storm Front Racing driver Terry Daul exited turn four with a bit too much speed and went wide into the runoff area. What was likely going to be a simple scrape with the wall turned for the worse as he caught a break in the wall that allows emergency vehicles access to the track. The awkward impact pitched Daul's McLaren into a quick spin and tumble, briefly skidding on its roof before landing right-side-up again. Outside of a few dents and scratches there was little damage to the race car but a lack of time for repairs before the green flag forced a move to the backup car.
Starting Lineup
Row 1 – Inside Brad Vincent Outside Troy Harder
Row 2 – Inside Corey Wolf Outside Dean Moll
Row 3 – Inside Andrew Humphrey Outside Les Turner
Row 4 – Inside Reed Rundell Outside Marty Sponsler
Row 5 – Inside David Berry Outside Cyril Roberts
Row 6 – Inside Terry Daul Outside Jeff Thomas
Row 7 – Inside Scott Husted Outside Andrew Gantman
Row 8 – Inside Kevin Kyle Outside James Prostell Jr.
Row 9 – Inside Dennis Griffen Outside Gerald Livingston
Row 10 – Inside Andrew Feldman Outside William Kabela
Row 11 – Inside Niels Clyde Outside David Holzwarth
Row 12 – Inside Ed Sutcliff Outside Bill Pawluckie
Race
After strong displays of speed in practice and qualifying, all the competitors and the growing crowd knew Vincent had the potential to breakaway in this race, and the #18 driver did not disappoint. The Pennsylvanian rocketed off to a seven second lead by the time he pitted on lap 15, and with help from his crew, that lead grew even further to 10 seconds a lap later. Try as he might, Troy Harder would have to settle for an incident-free second place finish as Vincent took home a flag-to-flag victory, leading all 22 laps and earning all conceivable points available in the process.
Another man on the move, though, was Marty Sponsler. A mainstay of the podium this season, the P1 Racing driver found himself in eighth place at the start, but didn't stay there long. A couple passes on the first lap vaulted him to sixth, and after passing Humphrey on lap 5, Sponsler was able to take advantage of a dust-up between Corey Wolf and Dean Moll at the corkscrew on lap 7 to move into third, where he'd finish on the podium.
Speaking of the Wolf-Moll incident, officials were called to clear up a bit of controversy concerning a rules infraction by Moll. Already fighting hard for third position for a while, Moll caught Wolf and was able to complete a pass into the braking zone for the corkscrew on lap 7. The excess speed forced Moll to turn early, cutting both corkscrew corners in the process. Should a competitor get a Course Cutting Black Flag cutting a corner, he or she is required to slow down and give up any gained time advantage, and Moll complied – by pitting early! The move succeeded in both minimizing the penalty and surprising his pit crew that scrambled to service the unexpected vehicle on his way to finishing fourth ahead of Wolf. Asked about the move, officials stated "We already have a rule in place since 2010 at certain tracks to cover the issue of pitting to clear a Course Cutting Flag. Here at Red Sox Racing we have a tradition of fair and gentlemanly competition. We prefer to let the racing take place on the track rather than in the rule books. The Course Cutting Black Flag rule will be amended immediately prior to our next event to include all tracks and events to avoid any confusion in the future."
With the corkscrew rightfully garnering much of the attention, turns four and six offered their own share of frustration for some of the drivers. On lap four, Andrew Gantman clipped the curbing on turn four and spun, falling to last from 12th as he pitted to change off of a set of flat-spotted tires. Gantman soldiered on to finish 16th. Turn four bit Kevin Kyle as well as he ended up colliding with the inside wall after running over the curb himself. After repairs, Kyle got going again to finish 21st. A tough season for Niels Clyde was made even tougher after two turn 6 incidents, one on lap 9 and another on lap 13 damaged his McLaren. Clyde would overcome these crashes to finish the race, however, recording a 23rd place finish.
Vincent's dominant 12-second win helps him retake the championship lead, now leading by 4 points. Runner-up Troy Harder finished second in the race, putting him third in the championship only 13 points out. Sponler's gutsy third place finish gives him the last spot on the podium and keeps the P1 Racing driver solidly in the championship fight. Dean Moll finished fourth, followed by Corey Wolf to round out the top five. Reed Rundell, Andrew Humphrey, David Berry, Les Turner, and Cyril Roberts finished in the top ten, while eleventh through fifteenth went to Terry Daul, Scott Husted, Jeff Thomas, James Prostell Jr., and Dennis Griffen. Andrew Gantman and Andrew Feldman finished 16th and 17th respectively on the lead lap, and 18th through 22nd went to Ed Sutcliff, David Holzwarth, William Kabela, Kevin Kyle, and Bill Pawluckie, each one lap down. Niels Clyde finished 23rd, two laps down and Gerald Livingston was classified 24th after failing to finish, retiring on lap 10.
Lexington Ohio hosts the halfway point next week when the McLaren Turbo Challenge visits the Mid-Ohio Sports Car Course for the Buckeye 30.
Awards
Deltran Battery Tender Best Start (Most positions gained lap 1)
Marty Sponsler picked up two spots on lap 1, climbing from 8th to 6th
Allstate Vanishing Deductible Award (Incident Free Race)
Eight drivers were able finish the race without any incident points. Brad Vincent, Troy Harder, David Berry, Terry Daul, Jeff Thomas, Dennis Griffen, Ed Sutcliff, and William Kabela each earned a bonus championship point.
Optima Batteries Hard Charger (Most positions gained start position – finish position)
Marty Sponsler gained 5 spots through the race, starting 8th and finishing 3rd
Competitor Post-Race Comments
James Prostell Jr., Team HeadBlade James Prostell Motorsports – "First off I want to thank Michigan CAT and Cipparone Contracting, Inc. for joining us for the rest of the year as new sponsors. Both companies have had a long history of moving asphalt, and now it's up to me to help them move on asphalt! All kidding aside, I'm finding that a more aggressive approach to racing has really been working out so far. I'd never dare try outbraking anyone into the corkscrew before, but I picked up three spots doing just that today. And as a side note, I know it doesn't count for anything, but I was 8th in the warm-up practice and I think I set about the 9th fastest lap during the race. Whether it counts or not, anytime I can get my name on the top ten of anything with racers of this caliber, I'm proud of it, simple as that. Really looking forward to Mid-Ohio as it's easily one of my favorites and as close to a home race as I will find on the schedule."
Les Turner, TeamDraft Batmobile – "We are a bit disappointed with finishing 9th at Laguna Seca. Pre-race I felt that we had a car that could have finished in the top-5. Track position is everything at this track, and the qualifying incident put us behind the 8 ball on the grid, and that translated to the final results."
---
You may also like...
---