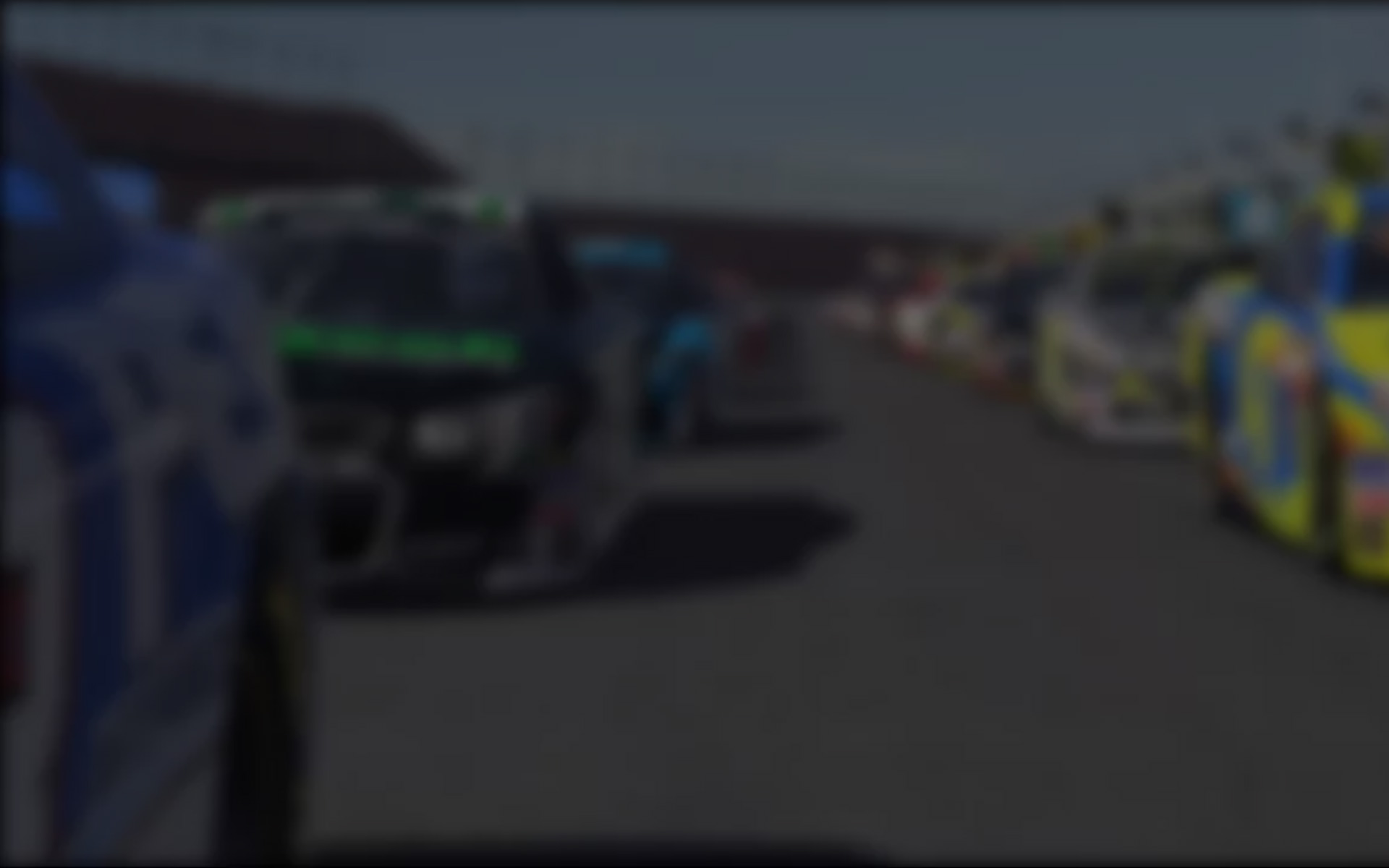 PIPER, KANSAS – Typically, when the sun sets on a racetrack, it's time for the fans and teams to call it a night. This week in Kansas, however, the night lights coming on mean the party is just getting started. Better known for hosting NASCAR oval races since opening in 2001, Kansas speedway has added a few road course events to its repertoire this year, including races for the Grand-AM Rolex Series, Continental Tire Sports Car Challenge, and the McLaren Turbo Challenge among others. Joining the short lists of rovals (Daytona, Indianapolis, and Homestead) and night races (Daytona and Sebring), the 2.37-mile Kansas Speedway road course poses another unique challenge in the short history of the McLaren Turbo Challenge. Practically combining the tight hairpins of Sebring, the flat-out highbanks of Daytona, and condensing it all into a tight package, Round 10, the Dust In The Wind 30 at Kansas, has the potential of shaking things up late in the season.
Speaking of shaking things up, Brian Irby earns his first Wil-Trans Pole Position Award with a time of 1:13.719. Irby's spot was earned by the slimmest of margins – only two hundredths of a second separated him from Troy Harder, followed by Brad Vincent and Dean Moll who form the second row. With barely over a second blanketing the top 16 qualifiers, this was going to be anyone's race.
Starting Lineup
Row 1 – Inside Brian Irby Outside Troy Harder
Row 2 – Inside Brad Vincent Outside Dean Moll
Row 3 – Inside Reed Rundell Outside Joseph Jordan
Row 4 – Inside Cyril Roberts Outside Tim Trayhan
Row 5 – Inside Andrew Humphrey Outside Les Turner
Row 6 – Inside Gerald Livingston Outside Kevin Kyle
Row 7 – Inside Scott Husted Outside Dennis Griffen
Row 8 – Inside Andrew Gantman Outside Alan Hesebeck
Row 9 – Inside James Prostell Jr. Outside Jeff Thomas
Row 10 – Inside Gary Jorgensen Outside Divina Galica
Row 11 – Inside Andrew Feldman Outside Ed Sutcliff
Row 12 – Inside William Kabela Outside John Koscielniak
Row 13 – Inside Terry Daul Outside Robert Magee
Race
Under enough camera flashes to replace the trackside lighting, Brian Irby dove into turn one to lead the snarling pack of 26 drivers into the tight infield. Irby made good use of his maiden Wil-Trans Pole Position start and managed to lead the first two circuits around the track, but a hard-charging Troy Harder, armed with extra speed from the draft, slipped by Irby for the lead at the start of the third lap. Under siege again, Irby found himself fighting to keep Brad Vincent at bay, which he did until a lap six spin dropped him to 10th. Harder lead 11 laps until pitting on lap 14 for service.
Though unlikely to become an official scientific law, there's something to be said for the magnetic properties of racecars. Spec racing has almost always been synonymous with close competition, but with a majority of the field in one big pack early in the race, it was inevitable that two or more would want to occupy the same space. This was the case for driver James Prostell Jr., who got tapped into a spin by Jeff Thomas in turn 5 leading to the backstretch and NASCAR 3 and 4 on lap three. Prostell Jr. and Thomas would continue after the incident to finish 16th and 18th respectively. "We talked after the race and he apologized for braking too late, but I was never mad at him" said Prostell Jr. in a post race interview. "It's late in the season, and everyone's hungry (or should I say thirsty, considering Thomas' Coca-Cola sponsorship) for as many points as they can get, so I don't blame him a bit. I'm not going to lie though – I was a little afraid of some deja vu when I saw him in my rear-view mirror later in the race!"
Fans keeping an eye on turn five did see a similar incident, only this time Tim Trayhan got into Joseph Jordan on the ninth lap. Trayhan made it through unscathed for a 12th-place finish, but Jordan wasn't quite as lucky as a two to the pits for repairs dropped the #12 to a 23rd-place finish after starting sixth, one lap down.
Positions five through seven were up for grabs in a hotly contested affair between Cyril Roberts, Les Turner, and Brian Irby late in the race. The three swapped positions multiple times before disaster struck running to the checkered flag. Trying to pass on the high side, Irby tapped Turners quarter panel, sending both into the wall and a wild ride to end the race. Turner went around four times while Irby rode along the wall sideways, crossing the finish line backwards and even bouncing and leapfrogging over Turner's spinning car in the process. Roberts was able to pass both on the inside to claim fifth, while Irby and Turner finished sixth and seventh.
Back up front, Troy Harder reassumed the lead on lap 16, closely followed by Dean Moll and Brad Vincent behind him. Vincent was able to grab second from Moll on the 22nd lap, but neither had enough to slow Harder, who led a majority of the race and took home the win.
Reed Rundell and Cyril Roberts finished in the top five, followed by Brian Irby, Les Turner, Scott Husted, Andrew Gantman and Dennis Griffen who finished sixth through tenth. Finishing 11th through 15th were John Koscielniak, Tim Trayhan, Terry Daul, Alan Hesebeck and Andrew Humphrey followed by James Prostell Jr., Gary Jorgensen, Jeff Thomas, Ed Sutcliff and Kevin Kyle to finish out the top 20. Divina Galica, William Kabela, and Joseph Jordan finished 21st through 23rd, each one lap down as Andrew Feldman was classified 24th, three laps down. Robert Magee and Gerald Livinston both DNF, retiring from separate incidents.
With the win, Troy Harder now leads Brad Vincent by 4 points, but with races in Mosport and Montreal coming up, it's anyone's guess who'll take the championship. Jordan and Turner of TeamDraft still hold the team championship, unlikely to be caught.
Highlights from this race can be seen on YouTube with the following link:
http://www.youtube.com/watch?v=0bfVjCjts_k
Next week, the Canadian Tire 30 makes up Round Eleven of the McLaren Turbo Challenge, taking place at Canadian Tire Motorsports Park. This is the first of two in Canada to finish out the season.
Awards
Wil-Trans Pole Position Award Winner – Brian Irby, 1:13.719
Michelin "Better Way Forward" Best Start Award (Most positions gained lap 1)
Robert Magee gained four positions, from 26th to 22nd on the opening lap.
Amazon.com Incident-Free from A to Z Award (Incident Free Race)
Seven drivers were able finish the race without any incident points. Brad Vincent, Dean Moll, Scott Husted, Dennis Griffen, Terry Daul, Ed Sutcliff, and William Kabela each earned a bonus championship point.
Bosch Spark Plugs Hard Charger Award (Most positions gained start to finish)
John Koscielniak gained 13 spots through the race, starting 24th and finishing eleventh.
Competitor Post-Race Comments
James Prostell Jr., Spirit of McLaren Racing Team – "That was a rush this time out. I'm used to the field thinning out as the race goes on but with the draft being what it is no one got away from anyone tonight. We were all in huge packs and its a little nervewracking to be that close all the time, but what an exciting race. Jeff (Thomas) apologized for the incident we had, but I'm not blaming him at all. Stuff happens, and honestly, I'm glad to have a little tapper like this one be the worst car-to-car impact I've had 10 races into the season. I just wish we could have made a few more passes out there. The positions were right there for the taking, but it was just out of reach. See everyone next week at Mosport!"
Les Turner, TeamDraft – "Hell of a race there with Cyril and Brian at the end. I think we changed position several times in the closing laps. That there was some intense racing guys. Checkers or wreckers! Brian was in the fence coming to the line, no idea how close it was for Cyril missing that, and I had to limp it across the line at 50 mph into the grass. Was fun racing for sure!"
---
You may also like...
---