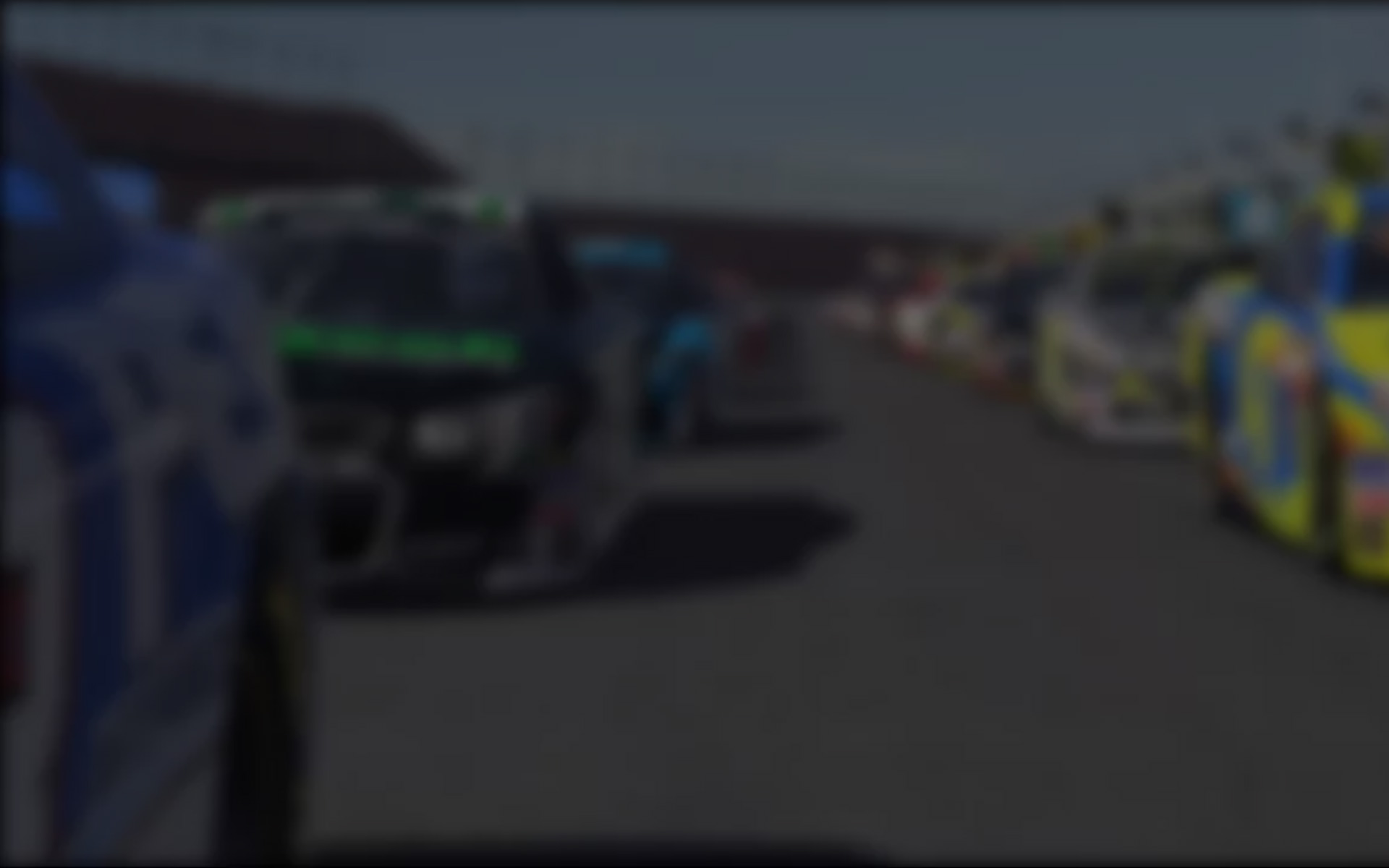 WATKINS GLEN, NEW YORK – One of the few tracks that asks NASCAR's top series to turn both left and right, racing journalist Brock Yates once said that racing at Watkins Glen is like playing baseball at Yankee Stadium. While series organizers would prefer the comparison be made to Fenway Park (this is Red Sox Racing, after all) the parallels are still there. With a blue sky dotted with puffy clouds serving as the backdrop, plenty of fans gathered just as eagerly to watch some of the best in the business ply their trade on the racetrack as they would their favorite pitcher take the mound or batter swing for the fences. Well, one difference at least – no one in today's crowd was hoping for anything to go over the fence!
Serving as a support race to this weekend's Grand-AM Sahlen's Six Hours at the Glen, Round 8 of the McLaren Turbo Challenge takes place at Watkins Glen International, known throughout its 56-year history (65 if you include the years as a street race) for high speed and high drama. With half a lap taking on a wide-open nature the track requires competitors to push their McLarens upwards of 160 miles an hour, surrounded by guardrails ready and willing to push back should anything go wrong. On the other end, the technical "boot" section has drivers hanging on, looking for the best line through sharp turns and hairpins. Tight pack racing is expected for today's race as the battle rages on.
Heading into the race, Brad Vincent holds a small lead over Marty Sponsler, with Dean Moll lurking in third. After his first win at Road Atlanta last week, can Troy Harder climb further up the ladder? Spectacular racing from the Finger Lakes 30 at Watkins Glen should sort all that out.
Practice
19 drivers took to the track to shakedown their cars in the pre-race warmup practice session. Trying to shake off disappointing 17th and 10th place finishes, Brad Vincent and Marty Sponsler nearly mirrored one another, each completing just shy of 20 laps, and posting their fastest on their final tries. Vincent bested Sponsler by the slimmest of margins, .075, separating the title contenders by less than a tenth of a second. Troy Harder found enough speed to claim third, followed by Joseph Jordan and Les Turner, all within a half-second of the leader.
Pre-Race Practice Top Ten
1. Brad Vincent 1:46.884
2. Marty Sponsler 1:46.959
3. Troy Harder 1:47.204
4. Joseph Jordan 1:47.369
5. Les Turner 1:47.378
6. Terry Daul 1:47.812
7. Dean Moll. 1:47.893
8. John Koscielniak 1:47.926
9. Reed Rundell 1:48.010
10. Jeff Thomas 1:48.327
Qualifying
Starting up front would be crucial for the race, and this fact was not lost on any of the drivers. Any hope of breaking away from the pack, and potential mayhem, urged all to push hard for track position. Sometimes a little too hard. Most incidents were small, requiring minimal repairs, but walls all around the track found a car or two through the 30 minute qualifying session. Hardest hits, though, would be #31 Dean Moll and #69 Andrew Humphrey. Separate, yet simultaneous at the bus stop chicane led to hard impacts for both drivers, one losing control, heading right, the other sliding to the left. Moll went right and head on into the fence, flipping the car and landing on his lid, while Humphrey skidded into the wall at nearly 90 mph. Neither were seriously hurt, but both would break out backup cars for the race.
For the fifth time, Brad Vincent took the top spot with a qualifying time of 1:46.545, with Marty Sponsler .281 behind to form the front row. Eager to prove last week's win was no fluke, Troy Harder took nearly three tenths off his practice time for a third place starting position, alongside Dean Moll starting fourth. In the third row, Les Turner, accompanied by Reed Rundell who found his speed early, posting his time his first lap out.
Starting Lineup
Row 1 – Inside Brad Vincent Outside Marty Sponsler
Row 2 – Inside Troy Harder Outside Dean Moll
Row 3 – Inside Les Turner Outside Reed Rundell
Row 4 – Inside Terry Daul Outside Joseph Jordan
Row 5 – Inside Andrew Humphrey Outside Scott Husted
Row 6 – Inside Corey Wolf Outside Chris Weidner
Row 7 – Inside John Koscielniak Outside Andrew Gantman
Row 8 – Inside Kevin Kyle Outside Jeff Thomas
Row 9 – Inside Dennis Griffen Outside Andrew Feldman
Row 10 – Inside James Prostell Jr. Outside William Kabela
Row 11 – Inside Tony Duffey
Race
Followers of the McLaren Turbo Challenge are used to seeing Brad Vincent leading at the start. What they may not be accustomed to is watching Brad Vincent lead but not run away from the field. Though the fight for the lead wasn't as close as the nose-to-tail slugfest for second through fifth, the front runners kept Vincent in sight as he led the first four laps. And they were gaining.
Just in time for Independance Day, the fireworks were set off on lap four. With the help of a good run off of turn 1 and the draft through the esses and the straight, Sponsler caught Vincent going into the bus stop chicane. Neither willing to yield, the two collided just after the first apex, with third placed Troy Harder vaulting to the lead. Vincent would get the better of the deal, rejoining the race in fifth without damage, with Sponsler getting some rear wing damage from the wall, falling to ninth before he got going again. The #24 P1 Racing driver would finish sixth at day's end.
Looking to take advantage of Sponsler's wounded car, #57 Chris Weidner and #69 Andrew Humphrey bumped and spun in front of a lot of traffic in turn seven, the toe of the boot section of the course. Forced to wait for nearly the entire field to pass, Weidner fell to 20th as Humphrey went straight to the pits for repairs.
The day would get worse for Humphrey – just three laps later he would exit that same turn seven a little too wide, and the impact with the wall caused irreparable rear suspension damage. Humphrey would retire from the race to finish 11 laps down in 21st place.
Even pit lane saw action outside of fuel and tires. Already racing hard for fifth, #13 Corey Wolf rear-ended #04 John Koscielniak as the Team THM driver tried to eke the last bit of speed before heading into the speed-limited pit lane. The incident caused no damage, and the two would laugh about it after the race.
Making his comeback from the incident that dropped him to fifth, series leader Brad Vincent was on a serious charge. The #18 found himself in third after the pit cycle, chasing down Dean Moll with four laps to go. On the final lap, Vincent pulled alongside Moll going into the same chicane that troubled him earlier, and stayed side-by-side through the carousel before Moll had to give way. Much to his chagrin, the #18's charge was not enough to catch Troy Harder. Harder took the lead after the lap four incident and never looked back, leading the final 14 laps. Reed Rundell finished fourth, with Les Turner rounding out the top five.
Sixth went to Marty Sponsler, followed by Joseph Jordan, Terry Daul, Scott Husted, and Corey Wolf for the top ten, as 11th through 15th positions were awarded to John Koscielniak, Kevin Kyle, Dennis Griffen, Jeff Thomas, and Chris Weidner. Andrew Gantman, Tony Duffey, Andrew Feldman, James Prostell Jr., and William Kabela finished 16th through 20th, and Andrew Humphrey was classified 21st, the only DNF.
#12 Joseph Jordan was assessed a two point penalty for not returning to pit lane after the race as he ran out of fuel. While reviewing the event post-race, officials found a potential reason for Jordan's fuel problems. With the laps winding down, Jordan was chasing down Turner for 5th place. As he entered the Inner Loop on lap 15, the #12 McLaren warped, and took a one second Intergalactic journey topping out at 176,892 mph! Either the fuel cell was ruptured on re-entry, or the excessive fuel burned at nearly 3 times the speed that earth orbits the sun was to blame. In either event, the penalty for not returning to the pits will stand.
The win marks the second in as many weeks for the Team THM driver, putting him fourth in the championship standings, only one point behind Dean Moll. Sponsler still resides in second, with the gap extended to 11 points.
A well-deserved break is in order for the teams and drivers as they take the week off to celebrate Independance Day. Engines fire back up in two weeks with the Milk Is A Natural 30 at Indianapolis, July 11th.
Awards
Deltran Battery Tender Best Start (Most positions gained lap 1)
James Prostell Jr. picked up two positions, moving from 19th up to 17th.
Allstate Vanishing Deductible Award (Incident Free Race)
Six drivers were able finish the race without any incident points. Troy Harder, Les Turner, Scott Husted, William Kabela, Andrew Feldman, and Terry Daul each earned a bonus championship point.
Optima Batteries Hard Charger (Most positions gained start position – finish position)
Dennis Griffen gained 4 spots through the race, starting 17th and finishing 13th.
Competitor Post-Race Comments
James Prostell Jr., Team HeadBlade James Prostell Motorsports – "All week the guys at the shop just would not let me see the car, and to be honest, since it's a spec series I didn't give it too much thought. When I finally saw it unloading from the trailer, I was floored by the surprise. Six years ago, my wife and I tied the knot on her birthday, and to see the car dressed in our dark red, white, and black wedding colors was touching. A big thank you to the HeadBlade and Michigan CAT guys to give up the yellow and black colors and sponsor spaces on the car to help us celebrate. Series officials even let us run the 71 number plate instead of the 70, symbolising the July 1st date. Having her name on the car is symbolic too – she's not in the car, but to put up with the time I've spent on the track and deal with me sometimes after I've left it, there's no doubt in my mind that she's behind me."
"As for the race itself, I'm glad she's behind me because the way I drove today she may have been the only person behind me. I knew we were in trouble after we practiced and qualified three seconds off the pace, so I knew I'd have to be aggressive and steal a position or two during the race. The start was good, grabbed a couple spots from people that went wide in turn one, but it wasn't long before I faded back. Part of me wants to blame my Michelins not playing nice with the spent Continental Tire rubber from the Grand-AM guys, but hey, everyone else figured it out and I didn't, simple as that. I really wanted to do better here as the next three races at Indy, Sonoma and Motegi will probably be even tougher for me, but we'll cross those bridges as we get to them. Happy Holidays to everyone, see you in a couple weeks in Indianapolis!"
---
You may also like...
---