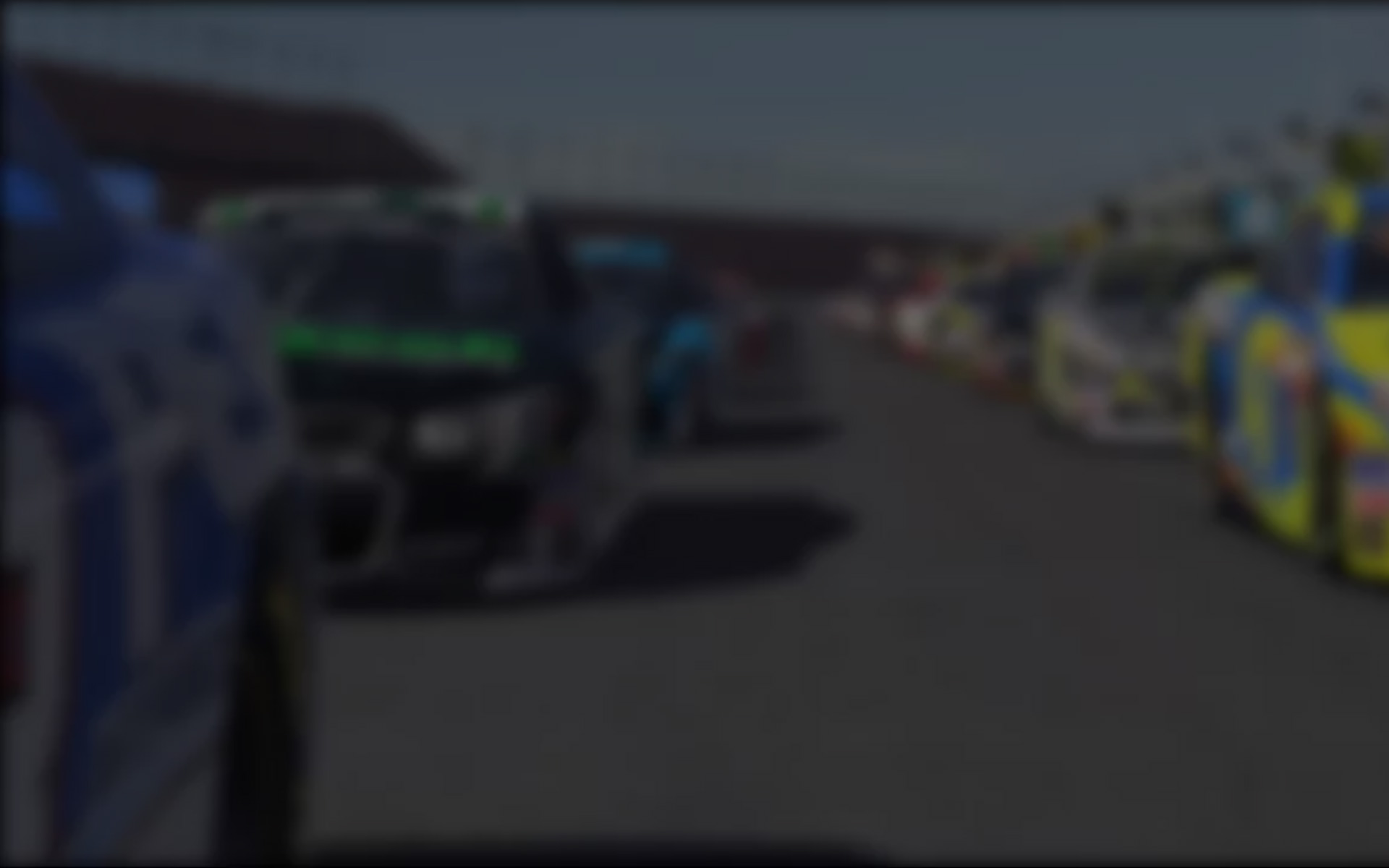 KENT, ENGLAND – They just don't make 'em like this anymore. The unique dips, bends, and picturesque views of Brands Hatch, Britain's best loved motor racing circuit, are unlike any others that will be encountered by our McLaren Turbo Challenge racers over the course of the season. With parts of the track having names like Graham Hill Bend, Stirlings, Clark Curve and Brabham Straight, this road course simply exudes British racing history. Circuit owners MotorSportVision have done a masterful job building up the amenities that draw competitors and fans to the track while doing little to disrupt the natural, flowing beauty that keep them coming back for years to come. Round 3 sees the McLaren Turbo Challenge Series visit Brands Hatch and series leader Brad Vincent is looking for his third victory in just as many weeks. Can #18 go three-for-three or will the third time be the charm for another racer?
Practice
Racking up a whopping 353 incident points across 25 drivers, it was apparent early on that today's race would be exceptionally difficult for the competitors. Passing for position would be daunting enough task as it were, but the combination of a 5-plus second spread of lap times strewn about a 2.4 mile race track meant that lapped traffic could legitimately play a role for the first time this season. In an effort to mitigate any potential chaos an extra driver's meeting was called to point out pit exit etiquette during the upcoming qualifying session and slyly remind all that keeping the car on the pavement would be in everyone's best interest.
Pre-Race Practice Top Ten
1. Marty Sponsler 1:23.865
2. Brad Vincent 1:24.146
3. Les Turner 1:24.772
4. Troy Harder 1:24.820
5. Chris Weidner 1:24.979
6. David Berry 1:25.059
7. Corey Wolf 1:25.186
8. Justin Kirby 1:25.235
9. Andrew Humphrey 1:25.420
10. Scott Husted 1:25.456
Qualifying
Fearing rain from a set of ominous clouds in the distance, 25 teams pushed their cars out as soon as possible, hoping to get a lap time in just in case of a shortened session. Thankfully, the rain held off, as setting the pole winning time would take until the very last available lap for Marty Sponsler. The #24 P1 Racing driver seemed that he would fall just short, invalidating lap after lap with small errors before setting the best lap (at the time) of 1:23.489. But then again, that's the magic of qualifying – all it takes is one lap where it all falls in place and nothing else really matters.
For the second week in a row, Brad Vincent found himself a split second off the pole, this time starting second just one tenth of a second behind Sponsler's best. Troy Harder starts third, followed closely by Chris Weidner and Les Turner to fill out the top five.
Corey Wolf (6th) Dean Moll (7th) David Berry (8th) Reed Rundell (9th) Scott Husted (10th) Terry Daul (11th) Andrew Humphrey (12th) Gerald Livingston (13th) Andrew Gantman (14th) Jeff Thomas (15th) Nim Cross Jr. (16th) Karl Mumbower (17th) Kevin Kyle (18th) Dennis Griffen (19th) Pierre Robitaille (20th) Tony Duffey (21st) Divina Galica (22nd) William Kabela (23rd) James Prostell Jr. (24th) Kurt Clark (25th) and Justin Kirby (26th, No Qualifying Time) would round out the starting lineup for the Paddock Hill 30 at Brands Hatch.
Race
Don't be fooled by the clear skies and umbrella-less grandstands – rain would play a factor for a few of the competitors during the race. Rainfall between qualifying the race sessions did little to dampen the spirits of an enthusiastic crowd, or even delay the race thanks to quick work by officials and track safety workers. What the water did do, though, was wash away the grip rubbered into the track and turn any grassy areas into virtual ice rinks. The combination of a slick track and cold tires struck early on for Tony Duffey whose #4 McLaren spun coming out of turn four on the pace lap. No harm, no foul as the Texan was allowed to regain his starting position, but the early incident was nothing if not foreboding.
During the race, the tighter-than-it-looks left-hander would cause trouble for Nim Cross, Jr., Kurt Clark's #36 and even trip up two-time winner Vincent in the process. The turn would make it's biggest impact in continuing TeamDraft's bad luck streak, having one of it's drivers spinning or crashing in each of the three races so far this season. Exiting turn four, Les Turner's #01 machine would go into what NASCAR commentator Darrell Waltrip might refer to as a "hospital wobble," sliding and redirecting twice before finding himself into the wall. "I think I saved it twice," Turner said of the incident. "I turned right, then left, and right again before suddenly it caught and I just took off into the wall." Turner was able to limp his injured machine back to pit row for repairs, but dropped 13 positions from running as high as fifth and finishing 18th.
Up front, an exceptional race would be had by Marty Sponsler. Leading all 21 laps, the P1 Racing driver bested his qualifying lap time during his incident-free race, then snapped Brad Vincent's two-race winning streak, who finished third after a quick turn four spin dropped him to the small step on the podium. Troy Harder would finish in the runner-up spot. Chris Weidner and Dean Moll filled out the top five.
David Berry, Scott Husted, Andrew Humphrey and Terry Daul finished sixth through tenth, while Reed Rundell, Andrew Gantman, Gerald Livingston, Nim Cross Jr., and Karl Mumbower picked up spots 11th through 15th. Dennis Griffen, Jeff Thomas Les Turner and James Prostell Jr. finished 16th through 19th, the last cars on the lead lap. 20th through 25th places went to Pierre Robitaille, Divina Galica, William Kabela, Kevin Kyle, Tony Duffey and Kurt Clark, all finishing a lap down. Justin Kirby would be classified 26th as a DNS, with electrical problems keeping him out of both qualifying and the race.
Next up, the series heads back to North America for the Speedfest 30 at Mosport
Awards
Deltran Battery Tender Best Start (Most positions gained lap 1)
James Prostell Jr. (#70) gained 2 spots on lap one.
Allstate Vanishing Deductible Award (Incident Free Race)
20% of the field were able to overcome the odds and post an incident free race. Race winner Marty Sponsler, Corey Wolf, David Berry, Dennis Griffen, and William Kabela all earned an extra championship point for their clean effort.
Optima Batteries Hard Charger (Most positions gained start position – finish position)
James Prostell Jr. (#70) started 24th and finished 19th, gaining 5 positions during the race.
Competitor Comments
James Prostell Jr., Team HeadBlade James Prostell Motorsports – "I didn't feel very confident going into the race, but I'm glad I spent the first half of the race following the #44," Prostell Jr. said of iRacing director Divina Galica, who cut her teeth at Brands Hatch as she embarked on her real-life racing career. "After the race, she said she learned to race here, and you can tell. We weren't posting the fastest laps by any means, but the laps we did run were very smooth, and very consistent, and we avoided a lot of the havoc others seemed to face. Thanks for the impromptu lessons Divi!"
Les Turner, TeamDraft – "Well we have certainly put ourselves in a big hole to start this season. Having used up 2 of our 3 mulligans this early is really going to make it tough to contend for a spot on the championship podium. I have analysed the footage and still have no idea what exactly happened in Surtees on lap 18. I had not had a moment in that corner through practice, qualifying, or the race and had a clean incident free run going up until that point", said the disappointed TeamDraft Batmobile driver. "We'll just have to put it behind us, and look for a good finish at our home track, Canadian Tire Motorsport Park."
---
You may also like...
---