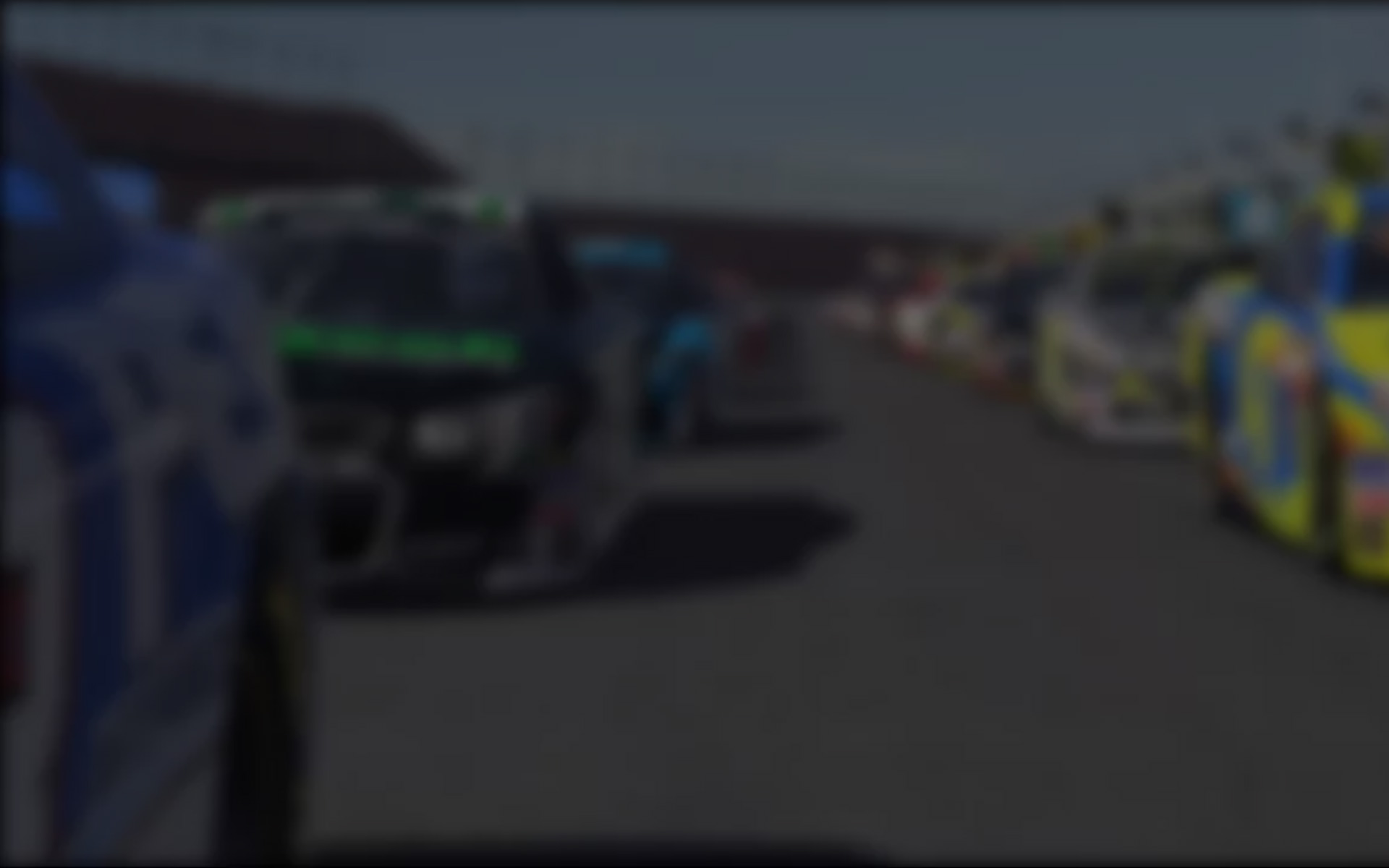 BRASELTON, GEORGIA – Intentional or not, it's certainly fitting that just as the world's elite drivers and machines converge over 4,000 miles away in France for the daunting 24 Hours of Le Mans, Round 7 of the Red Sox Racing McLaren Turbo Challenge visits Road Atlanta, birthplace of the American Le Mans Series and home to the annual Petit Le Mans 10-hour endurance race. With his investments in Road Atlanta and the ALMS, it can be argued that few have done more to revitalize multi-class sports car racing in the US than Dr. Don Panoz. Since 1999, the series has not only created a direct line to international motorsport by guaranteeing entries to the Le Mans 24 Hours to winning competitors, but has also pushed innovation, urging racing's greatest marques to find a balance between performance and eco-friendly technologies. Just imagine a racing series praised by the Environmental Protection Agency!
Built on 750 acres of farmland, the 12-turn, 2.5 mile Road Atlanta circuit seems to have the split personality of another famous doctor. On one hand, the track is a racer's dream – a wide track with nice long straights let the car stretch its legs leading into braking zones and good chances to overtake. On the other hand, elevation changes keep cars and drivers on the edge, combined with blind corners that do an exceptional job of hiding dangers until it's too late to do anything about them. As a whole, Road Atlanta grabs a driver's attention lap after lap – anything can happen here, and when it does, it happens in a hurry.
Today's race marks the first of the second half of an exciting season. Up front, the battle rages on between series leader Brad Vincent and Marty Sponsler, only 9 points behind. Dean Moll is third entering the event.
Practice
While only 17 drivers opted to post practice times, there was still a good variety of approaches to the race. Some drivers like series leader Brad Vincent and TeamDraft driver Les Turner put in over thirty laps each to dial-in their cars, getting their fast laps in late in the session, while TOC teammates Reed Rundell and Dean Moll needed only a handful of laps to reach the leaderboard before pitting in wait for qualifying. No major incidents halted a practice that saw the top ten within 2 seconds of one another.
Pre-Race Practice Top Ten
1. Brad Vincent 1:19.506
2. Troy Harder 1:20.12
3. Andrew Humphrey 1:20.397
4. Dean Moll 1:20.515
5. Reed Rundell 1:20.675
6. Les Turner 1:20.856
7. John Koscielniak. 1:20.998
8. Dennis Griffen 1:21.187
9. Andrew Gantman 1:21.391
10. Terry Daul 1:21.501
Qualifying
Having already set a fast enough lap for eighth, Storm Front Racing driver John Koscielniak was on the search for more speed from his #04 McLaren. Instead of finding that speed, on the exit of turn one of his 11th lap of the qualifying session, Koscielniak found the wall, pretty hard. After pulling out the backup car, he'd still be able to compete in the race, and outside of a local yellow, the wreck did little to impact the half-hour session. With rival Marty Sponsler only able to grab a fifth place starting position, Brad Vincent found himself taking another pole position for the race.
Drama would follow for the #18, though, as a braking system failure would pose a serious threat for the championship leader as he could only use about 75% of the available braking force. The crew spent the rest of the session successfully dismantling and reassembling the mechanism, but without any time to test the system a cloud of uncertainty hovered over the team. Troy Harder qualified on the outside of row one, with Dean Moll and Andrew Humphrey filling out row two.
Starting Lineup
Row 1 – Inside Brad Vincent Outside Troy Harder
Row 2 – Inside Dean Moll Outside Andrew Humphrey
Row 3 – Inside Marty Sponsler Outside Reed Rundell
Row 4 – Inside Les Turner Outside John Koscielniak
Row 5 – Inside Dennis Griffen Outside Terry Daul
Row 6 – Inside Andrew Gantman Outside Scott Husted
Row 7 – Inside Jeff Thomas Outside Cyril Roberts
Row 8 – Inside Kevin Kyle Outside Andrew Feldman
Row 9 – Inside Divina Galica Outside William Kabela
Row 10 – Inside James Prostell Jr. (No Time – Provisional) Outside Bill Pawluckie (No Time – Provisional)
Race
Shrugging potential problems aside, the fans lined up trackside to witness another lightning start from pole by Brad Vincent. Confidence in the car and its repairs grew with every lap, much like his lead over second place Troy Harder as he led the first 10 laps heading into the pit cycle.
Turn five, the speedy left-hander at the end of the esses made its presence felt early and often. First to get tripped up was team TOC racer Dean Moll who spun exiting the corner on lap two. Light contact with the wall dropped the driver from fourth to 11th, and after pitting for fuel that lap he found himself fighting back from last position. An inspired drive would follow over the next 16 laps, clawing his way back up to fourth again when another spin at turn five, and a much harder impact with the wall relegated Moll to a 15th place finish.
Laps three and four saw turn five claim a few more drivers. Fighting a looping spin until the end, Marty Sponsler entered turn five in fourth place, bounced off the wall, and exited the turn in the wrong direction, nearly backing into Turner in the process. Fans appreciated the stylish burnout to get back on track, but the incident saw the #24 fall to 16th by lap's end. A lap later, Kevin Kyle's #65 McLaren bounded over the curb exiting turn five too wide, pitching him into the wall and grinding to a halt. Kyle would not return to the race, finishing 19th.
On lap 15, fans witnessed a scary accident first-hand for Reed Rundell in the #43. Electrical problems struck the car as he navigated through the chicane, shooting the McLaren straight into the wall, instantly turning a potential second place finish into a 16th place retirement. Electrical problems would also haunt TeamDraft driver Jeff Thomas. Halfway through the final lap, Thomas' battle for eighth would end with his car stranded on the race track, and would finish classified 13th, one lap down.
Heading into the pits on lap 11 with a four-second lead, disaster struck for Brad Vincent and the #18 team. The brakes on his machine locked up, forcing the team to attempt costly repairs in the paddock during the race, dropping the leader to 18th. He'd return for a few laps before retiring 17th, 9 laps down. Eager to take advantage of Vincent's misfortune, Marty Sponsler was running fifth in the final laps when he ran out of luck (and nearly out of fuel), himself. Miscalculations on pit lane earlier in the race forced a last-lap pitstop for the #24 for enough fuel to finish, falling from 5th to 10th at the end of the day.
After the dust settled on a drama-filled race, Troy Harder emerged on the top step of the podium for his first win of the season, and incidentally the first winner of the season not named Brad Vincent or Marty Sponsler. Andrew Humphrey finished 8.7 seconds behind for second followed by an almost relieved Les Turner for third. "Well, heck I will take a podium no one else wanted," grinned Turner in pit lane after the race.
John Koscielniak finished fourth, with Dennis Griffen rounding out the top five. Andrew Gantman, Terry Daul, Scott Husted, Cyril Roberts and Marty Sponsler finished 6th through 10th, respectively, with Divina Galica and Andrew Feldman finishing 11th and 12th, the last two on the lead lap. 13th through 15th went to Jeff Thomas, William Kabela, and Dean Moll, each 1 lap down at the end. Reed Rundell, Brad Vincent, Bill Pawluckie, and Kevin Kyle were awarded 16th through 19th, multiple laps down with James Prostell Jr. classified 20th, failing to start the race.
Awards
Deltran Battery Tender Best Start (Most positions gained lap 1)
Andrew Humphrey picks up one position, moving from 4th up to 3rd.
Allstate Vanishing Deductible Award (Incident Free Race)
Five drivers were able finish the race without any incident points. Troy Harder, Dennis Griffen, Scott Husted, William Kabela and Brad Vincent each earned a bonus championship point.
Optima Batteries Hard Charger (Most positions gained start position – finish position)
Divina Galica gained 6 spots through the race, starting 17th and finishing 11th.
Competitor Post-Race Comments
James Prostell Jr., Team HeadBlade James Prostell Motorsports – "It's always disappointing to be at a track and sit one out, but as difficult as it was, it was a team decision. We come out to compete, and as much as I already feel we owe an apology to the fans and our sponsors, I think we'd owe an even bigger one if we go out there with anything less than our all. Right now, the focus is squarely on next week at Watkins Glen."
Les Turner, TeamDraft Batmobile – "We expected that there would be a high rate of attrition at Road Atlanta, so I never faltered from the game plan, which was keep it on the black stuff, and let the chips fall where they may. I gave up a little bit in turn 5 throughout the event to be sure that corner would not bite us. I only had one scary moment mowing the grass in turn one on lap 16, allowing Koscielniak to sneak by for the final podium spot, but he gracefully gave it back on lap 19 in turn ten."
---
You may also like...
---