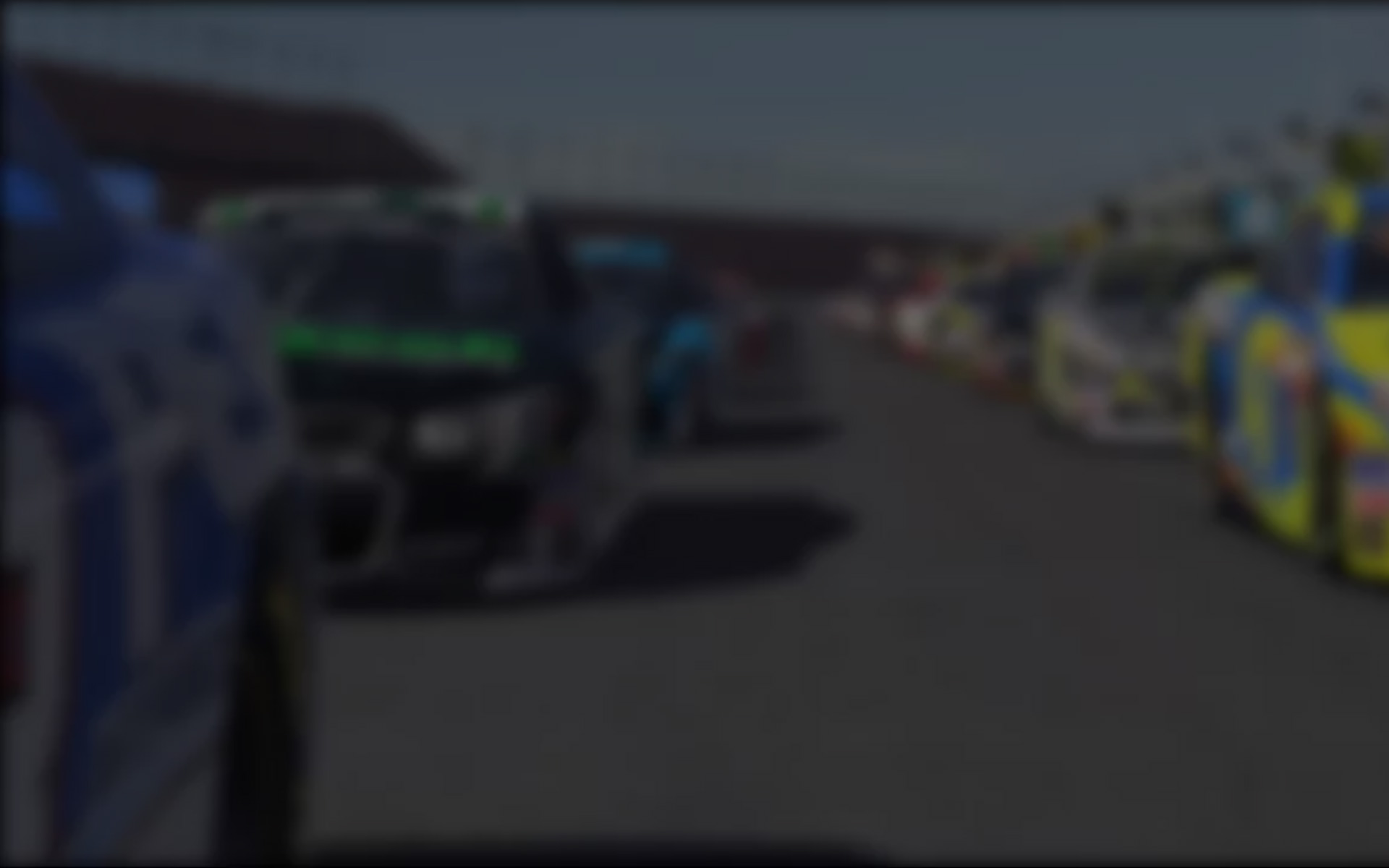 PIPER, KANSAS – Throwing another curveball at the drivers of Red Sox Racing League's RUF Track Challenge, the series leaves one of America's most iconic racing circuits in Sebring to race at Kansas Speedway a week later. Known primarily for its 1.5 oval used by NASCAR's top national series, the Red Sox Racing League will be utilizing the six-turn, 2.37 infield road course popularized by the Rolex Grand-Am Series. The second of three rovals on the schedule, Kansas' inclusion raised a few eyebrows among the paddock when first announced. "Those who think that rovals don't belong in roadcourse racing outside of say, Daytona, might point at the track map of Kansas." started Caribbean Food Delights Racing driver James Prostell Jr. "On paper, it seems simple, it seems like there's little challenge here, but in driving it, the designers hit on something here. Two parts of the track come to mind – not sure how they did it, but the first chicane is just the slightest bit too tight to take flat out, and later the track bends right just before the left handed hairpin that leads to rejoining the oval. Lap by lap, it's a handful to get the car slowed down while dealing with the weight transfer. Touches like that make this much more than a modified paperclip! I get that road racers want elevation changes and sweeping turns, you know, the stuff that sets our discipline apart from others, but in the end it's still a business. There's butts in the seats, and cars in the paddock, this is what keeps our series growing and you just can't argue with that."
Amidst the full grandstands and a 31-car paddock, notably missing from the festivities were two drivers who otherwise showed good fortune and great form lately. Newly sponsored Reed Rundell and Paul Hesla, winner of the last three series races, were both nowhere to be found, perhaps taking advantage of the series drop week scoring to focus on the remaining races on the schedule. Present but opting out of the race was TeamDraft driver Les Turner, who was faced with engine issues that prohibited his RUF from reaching top speeds on the highbanks. Turner would be fine on the tight infield section, but on the straights a deficit of 15 to 25 miles an hour turned the effort hopeless and more dangerous than necessary. Uninterested in fielding a moving chicane, race officials allowed Turner to present his car at the start of the race to get credit for showing and immediately retire after the opening lap for a 31st place finish. At the other end of the grid, frontrunners Troy Harder and Brad Vincent battled for the Wil-Trans Pole Position Award, eventually earning the fourth pole by Harder this season by only just over a tenth of a second. Brian Irby and Tommy Rhyne make up the second row, followed by Ricky Hardin and Patrick Guerin. The top 18 of the grid all qualified within one second of Harder's 1:28.139 pole time, and with the draft in play, huge packs of cars are expected to battle it out all over the track today.
Starting Lineup
Row 1 – Inside Troy Harder Outside Brad Vincent
Row 2 – Inside Brian Irby Outside Tommy Rhyne
Row 3 – Inside Ricky Hardin Outside Patrick Guerin
Row 4 – Inside Gerald Livingston Outside Andrew Humphrey
Row 5 – Inside Nim Cross Jr. Outside Chris Weidner
Row 6 – Inside Terry Daul Outside Joseph Jordan
Row 7 – Inside Scott Husted Outside John Koscielniak
Row 8 – Inside Tony Duffey Outside Dean Moll
Row 9 – Inside Kevin Kyle Outside Cyril Roberts
Row 10 – Inside Andrew Gantman Outside Dennis Griffen
Row 11 – Inside Brian Cross Outside Andrew Feldman
Row 12 – Inside Alan Hesebeck Outside Michael Baley
Row 13 – Inside James Prostell Jr. Outside Dean Ayer
Row 14 – Inside William Kabela. Outside Kurt Clark
Row 15 – Inside Divina Galica Outside Ed Sutcliff
Row 16 – Inside Les Turner
Race
It's probably telling that the Hollywood Casino overlooks the backstretch here at Kansas Speedway. It's at this point of the track that the tight infield gives way to the wide-open blast through oval turns three and four up to the finishline where the highstakes game of drafting picks apart the winners from the losers. Another example of this game played at its best was put on by Wil-Trans Pole Award winner Troy Harder and Brad Vincent. Harder pulled away to a small lead to start, but it wasn't long before Vincent climbed back into contention, and the chase was on. Vincent nipped his way by at the line to steal the lead on lap 5, but Harder would fight back to regain the top spot. The two would trade the lead no fewer than six times through the first portion of the race, with official timing at the line separating the two by mere hundredths, sometimes thousandths of a second. Both would pit on lap 16, setting up for a great finish if this action kept up.
Back in the pack, some drives weren't quite as enjoyable. A tough day for Storm Front Racing's John Koscielniak started on lap three when he spun to a stop leaving the infield section, holding up TOC Racing driver Dean Moll in the process. The incident caused no harm to the vehicles, but did do damage to the running order, dropping both from fighting for 14th to the rear of the field. Koscielniak went on to suffer two more spins over the next three laps, the third of which resulted in heavy contact with the wall ending his race early in 30th. Perhaps more heartbreaking, Dean Moll spent the rest of the race recovering from the near-incident climbing his way as high as 17th when he took the white flag. Halfway through the final turn, his engine began to sputter, running out of fuel with just two turns to go in the race. His comeback came up short, finishing 25th on the day.
The final lap would be treacherous for Tommy Rhyne and Gerald Livingston, too. Having already been duking it out nose-to-tail for the past 12 laps, the battle came to a head on the 24th lap where Livingston dove inside on Rhyne to attempt a pass for sixth but instead succeeded in spinning the Steel Horse Racing driver. Livingston wouldn't be blamed for driving away and calling it a racing incident, but in sporting fashion he slowed to allow Rhyne to regain the sixth position. For his trouble, Joseph Jordan snuck by to steal seventh, leaving Livingston to finish eighth.
Beyond these instances, and a few other cases of spins and light contact, today's race was an exciting affair that somehow avoided the recklessness that can crop up in the close confines of a roval race. After pitting, Troy Harder and Brad Vincent continued their fight up front, exchanging the lead amongst themselves nine times over the course of the race. The final eight laps were tense, and at the line it was as if the two were practicing for a photo finish. In fact, on lap 21, officials reported a dead heat at the finish line with three laps to go – the 0.000 tie was only awarded to Vincent by virtue of photo and video study after the race. Two laps later Harder regained the lead setting up for yet another neck and neck race to the line one last time.
The checkered flag waved, and the camps for Brad Vincent and Troy Harder's THM racing teams excitedly jumping for joy, but no one knew for sure which one won. With Ricky Hardin fighting for third 10 seconds back, Vincent and Harder knew they'd be on the podium, but which steps? Finally, after a five-minute deliberation that felt more like five days officials awarded Brad Vincent the win by a margin of 0.009! Harder walks away with the second place trophy, but by earning bonus points from taking the pole, leading more laps, finishing incident-free, he actually out earned race winner Vincent by two points. Patrick Gueirn finished fourth, followed by Andrew Humphrey for the top five.
Sixth place went to Tommy Rhyne, followed by Joseph Jordan, Gerald Livingston, Scott Husted, and Nim Cross Jr. to round out the top ten. Eleventh through twentieth went to Andrew Gantman, Terry Daul, Cyril Roberts, Tony Duffey, Dennis Griffen, Alan Hesebeck, Andrew Feldman, James Prostell Jr., Michael Baley, and Dean Ayer. 21st to 31st were Brian Cross, Ed Sutcliff, Kurt Clark, Divina Galica, Dean Moll, William Kabela, Brian Irby, Chris Weidner, Kevin Kyle, John Koscielniak, and Les Turner, with 24th placed Galica the last to finish on the lead lap.
Troy Harder extends his championship lead, now at 24 points over Tommy Rhyne. In third place, Brad Vincent is now 26 points behind, and Andrew Humphrey is fourth in the championship, 44 points behind the leader. In the team competition, Steel Horse Racing regains the lead from Empty Keg Racing, 37 points separating the two.
Video coverage of today's race can be found by visiting: http://www.youtube.com/watch?v=_-ERsdfg7KE
Event results can be viewed at http://rsr.ileaguerace.com/champ/show_event_result/Red-Sox-Racing-League/4261
The season continues with the Oak Tree Memorial 30 at VIR. The last race stateside before a two-week stint in the land of the rising sun, the contest is also the last before the drop week system comes into play, which should make the points race even more exciting!
Awards
Wil-Trans Pole Position Award Winner – Troy Harder – 1:14.227
Michelin "Better Way Forward" Best Start Award (Most positions gained lap 1)
Andrew Gantman gained three positions, from 19th to 16th on the opening lap.
Amazon.com Incident-Free from A to Z Award (Incident Free Race)
11 drivers were able finish the race without any incident points. Troy Harder, Ricky Hardin, Patrick Guerin, Scott Husted, Andrew Gantman, Dennis Griffen, Andrew Feldman, Dean Ayer, Ed Sutcliff, Divina Galica, and Dean Moll each earned a bonus championship point for a clean race.
Bosch Spark Plugs Hard Charger Award (Most positions gained start to finish)
Andrew Gantman gained eight spots through the race, starting 19th and finishing 11th.
Competitor Post-Race Comments
James Prostell Jr., Team Caribbean Food Delights Racing – "That was a fun race. It was tough to get a handle on things early though, I kept locking up the brakes and doing too much damage to the tires to really do anything, but things got better as we went, and learning from Sebring last week, we put on a good amount of fuel and a fresh set of Michelins to boot. Proud of what we could do, moving up seven spots from the start! Let's keep it going forward at VIR!"
---
You may also like...
---