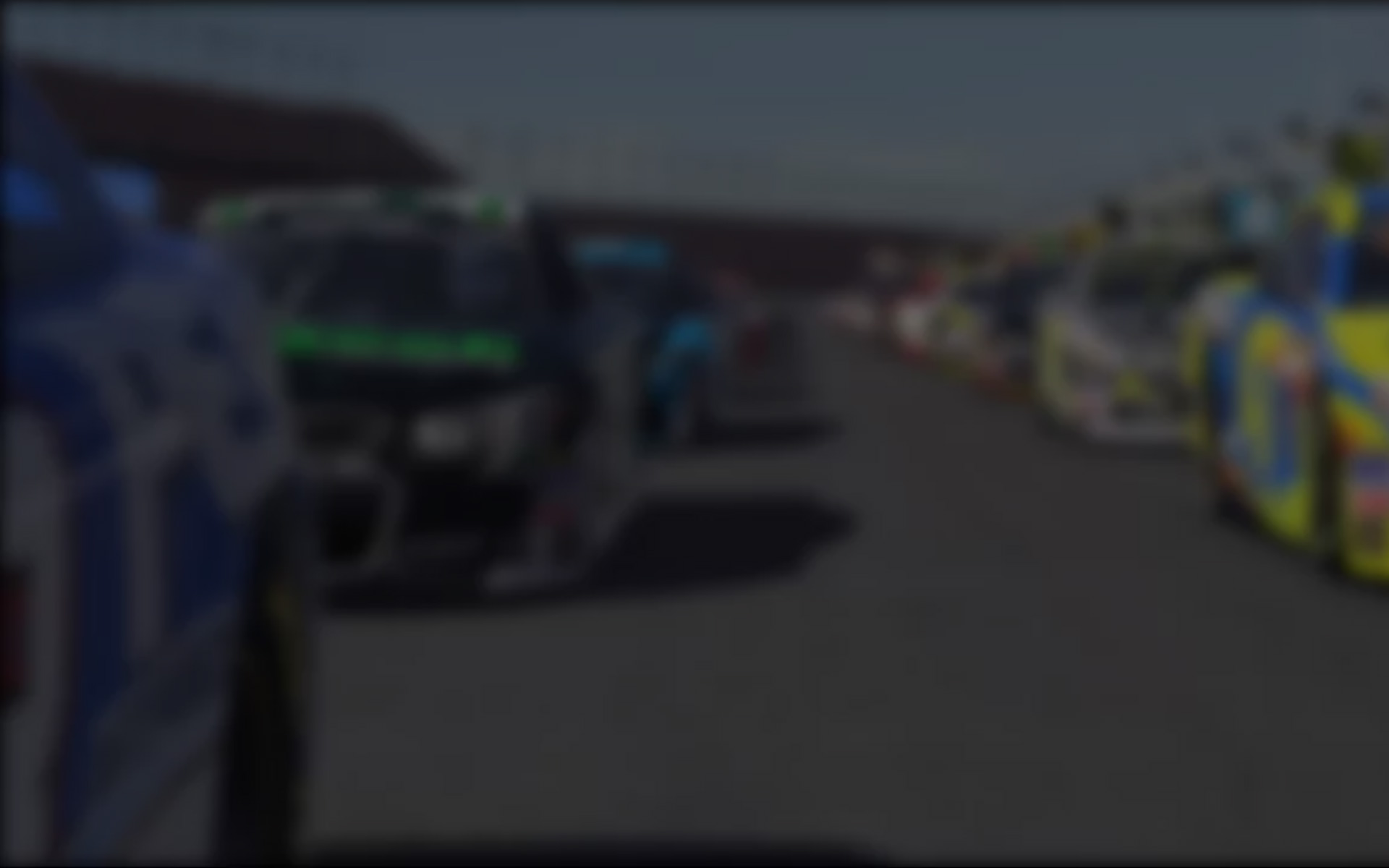 BOWMANVILLE, ONTARIO, CANADA – Having hosted just about every class of road racing on it's 2.459 mile circuit, including Formula 1, IndyCar, Can-Am, endurance racing and more, it's easy to believe that Canadian Tire Motorsport Park is recognized as Canada's Home of Motorsports. What's harder to believe is that less than 55 years ago, the land on which Mosport was built was once a farm before the British Empire Motor Club got a hold of it. Over the years Canadian Tire Motorsports Park hasn't only grown to host some of Canada's most prolific races, but also raises some of the country's stars of tomorrow with the Mosport Kart Complex and hosts further development with the Bridgestone Racing Academy and the Mosport Driver Development Centre.
Also developing is a hot points race. Riding high after a flag-to-flag victory, Marty Sponsler trails series leader Brad Vincent by one scant point heading into Round 4 here in Ontario, Canada. With forty-five points going to the race winner, plus up to four bonus points up for grabs (one point each for Pole Position, Most Laps Led, Leading one or more laps, and racing incident free) third place Troy Harder, fourth place Dean Moll, and Reed Rundell in fifth can make their voices heard too.
Practice
Fireworks would start early for P1 Racing driver Marty Sponsler and John Koscielniak of Storm Front Racing towards the end of a practice session that saw a majority of the field post times within one second of each other. Sponsler caught and attempted a pass on the #04 machine in turn 2 but was unable to clear as the two raced on to the diving left-hander. Neither willing to yield, they bumped just at the crest of the hill, sending the 24 into the tire barrier upside-down and spinning twice before coming to a halt right-side up at the bottom of the hill. A testament to the safety of today's race car, Sponsler not only walked away unharmed, but was able to get back out for a few more laps later in the session.
The close-quarters racing also made itself evident on the practice results sheet. Though Sponsler was the only driver to break into the 1:16's, drivers 2nd through 16th of the 21 that posted times were within 1.01 seconds, and needed only 1.8 to cover 2nd to 21st!
Pre-Race Practice Top Ten
1. Marty Sponsler 1:16.926
2. Troy Harder 1:17.232
3. Brad Vincent 1:17.233
4. Dean Moll 1:17.241
5. John Koscielniak 1:17.323
6. Les Turner 1:17.324
7. Andrew Humphrey 1:17.478
8. Corey Wolf 1:17.527
9. Marc Vasaturo 1:17.544
10. Gerald Livingston 1:17.634
Qualifying
For the third straight week, Brad Vincent found himself a split second off the pole, this time starting second just 0.122 behind Sponsler's pole-winning lap. Perhaps Sponsler somehow found a small bit of luck from having to use the back-up car after the huge practice incident as he was able to chop nearly half a second off his already speedy practice time during the qualifying session. Troy Harder starts third, followed closely by Corey Wolf and Les Turner to fill out the top five.
Starting Lineup
Row 1 – Inside Marty Sponsler Outside Brad Vincent
Row 2 – Inside Troy Harder Outside Corey Wolf
Row 3 – Inside Les Turner Outside Dean Moll
Row 4 – Inside Andrew Humphrey Outside John Koscielniak
Row 5 – Inside Joseph Jordan Outside Marc Vasaturo
Row 6 – Inside Gerald Livingston Outside Scott Husted
Row 7 – Inside Terry Daul Outside Jeff Thomas
Row 8 – Inside Dennis Griffen Outside Andrew Gantman
Row 9 – Inside Andrew Feldman Outside David Berry
Row 10 – Inside Ed Sutcliff Outside James Prostell Jr.
Row 11 – Inside Niels Clyde Outside Divina Galica
Row 12 – Inside William Kabela Outside David Holzwarth
Row 13 – Inside Bill Pawluckie (No Qualifying Time – Provisional)
Race
With the pole position advantage in hand once more, Sponsler wasted no time putting it to use to lead the first 15 laps before pitting for service from the P1 Racing Crew. These laps would not be a simple Sunday drive, though, with Vincent and Harder ready to pounce at any opportunity. In fact, close-quarter combat would be the order of the day for a majority of the field. Pockets of the competitors slugged it out all race long, nose-to-tail, with surprisingly few incidents considering the diminishing margin for error. Only one of the 25 drivers failed to finish as Niels Clyde in the #66 finds the wall in both the esses and a lap later in Moss Corner, retiring from irreparable damage. Gantman in the #07 would be a little luckier himself in Moss corner, but not that much – a first lap spin left part of the field scrambling to avoid his McLaren, and late in the race he'd slide long enough to back into the tire wall. The Minnesota driver would recover to finish 19th.
After the pit cycle, work by Vincent's VBR pit crew and a few hot laps on cold tires earned the #18 car a 2.5 second lead over Sponsler on lap 16. Unfortunately for the Pennsylvanian, older tires and a hard charging P1 Racing driver made for a difficult combination to overcome. Four laps later, Vincent would run a little wide in Moss corner, giving Sponsler the opportunity to squeak by and regain a lead he'd never give back.
Instead of a simple parade to the end, the white flag lap was made a little too exciting for Sponsler's liking. The #24 caught the soon-to-be lapped #25 of William Kabela at Moss Corner, who did not yield when shown the blue flag for the rest of the lap. Desperate to stay on the lead lap, Kabela raced on with the leaders into the final corners, slowing Sponsler in the process, but got lapped at the line anyway. Vincent was able to cut the lead to just over a tenth of a second, but that was as close as he could get. When asked about the potentially race-changing incident, race officials stated, "a blue flag is an informational flag, not a command flag. While the 25 car may have been better off in a sporting sense by letting the leaders settle it, there is nothing in the rule books preventing him from competing for track position."
Vincent and Harder would fill the rest of the incident-free podium, with Harder's THM teammate Wolf finishing fourth. Dean Moll took fifth place with home-towner Les Turner excited to take home a strong sixth-place. "The streak is over!" exclaimed the TeamDraft driver, referring to the bad luck that has plagued the team since the start of the season. Humphrey, Vasaturo, Koscielniak and Husted rounded out the top ten. 11th through 21st went to Gerald Livingston, Dennis Griffen, Terry Daul, Jeff Thomas, Joseph Jordan, Andrew Feldman, Andrew Gantman, David Berry, Ed Sutcliff, James Prostell Jr., and Divina Galica. William Kabela, Bill Pawluckie, and David Holzwarth all finished one lap down, with a DNF for Niels Clyde from crash damage.
What began as a single-point deficit is now a two-point lead at the end of the day for Sponsler as he overtakes Vincent in the championship standings. Tied for victories, only a few bonus points separate the two, showing just how valuable lead laps, pole positions, and clean lapping may very well be nine weeks down the road. Today's podium reflects the standings as well as Troy Harder follows third in the championship.
Next up, the series soaks up some sun in Monterey California, where Mazda Raceway Laguna Seca hosts the Dry Lagoon 30.
Awards
Deltran Battery Tender Best Start (Most positions gained lap 1)
Marc Vasaturo started 10th but worked up to 8th by the end of the first lap.
Allstate Vanishing Deductible Award (Incident Free Race)
11 drivers earned a bonus point for an incident free race. The entire podium of Marty Sponsler, Brad Vincent and Troy Harder, followed by Les Turner, Marc Vasaturo Scott Husted, Gerald Livingston, Dennis Griffen, Terry Daul, Jeff Thomas, and William Kabela.
Optima Batteries Hard Charger (Most positions gained start position – finish position)
Dennis Griffen gained three positions from his 15th place start, finishing 12th.
Competitor Comments
Corey Wolf, Team THM – "The car felt great all week the team just stepped it up for this week. They really wanted to make sure we finished in front of Les for his home track," Wolf said of Turner, who resides just an hour from the track. "The Q session went very well for us. Being able to start fourth was a personal best for the year and allowed me to save the front tires, which was a good thing seeing how Dean hounded me for most of the race."
James Prostell Jr., Team HeadBlade James Prostell Motorsports – "It's hard to be proud of starting 20th and finishing there, but I have to say it was a positive turning point for me out there today. Anyone who's followed my iRacing career (ha) knows that a majority of it was spent in endurance and multiclass series where survival is the highest priority. You almost drive defensively, keeping out of trouble more than hanging it all out all day. Before we came to Canadian Tire Motorsports Park, though, I got to jump in a Late Model sprint race at South Boston and finished second. The only way to finish that high was to dive in and take a spot or two – nothing reckless or too agrressive, just assertive. That attitude must have carried over into the race because Andrew (#07 Gantman) had a mirror-full of the HeadBlade McLaren for most of the first stint. Normally I'd back off a bit but I was right there and even got past with a risky pass in turn two. He ended up back by a lap later but it wasn't just given away for sure. At the same time, I'm glad for a few things that didn't happen this weekend – I'm glad Sponsler didn't end up in the hospital, or worse from that practice crash, I'm glad Gantman didn't get run into on lap one, and I'm really glad I survived not one, but two offs at turn two, with the hill typically guaranteeing a one-way ticket to the tire barrier."
Ed Sutcliff, Arrested Development Racing – "I was nervous about this race because it was my first start of the season. I love the track, though, and was looking forward to finally scoring points for Team Arrested Development. The opening laps of the race were fairly clean, but I narrowly avoided contact with Andrew Gantman when he rejoined the track after going through the infield grass at Moss Corner. I was keeping pace with my teammate Andy Feldman but lost ground to him when I slowed to avoid Joey as he rejoined the track at the exit of Moss Corner on lap 4. I dropped even farther back when I lost concentration at the entrance to Moss on lap five, then barely avoided contact with Niles Clyde before the final corner. I had a great battle with David Berry during the last few laps of the race. I'll take a 1-incident point in my first race back, but I have some work to do if I hope to crack into the top-10 this season."
---
You may also like...
---