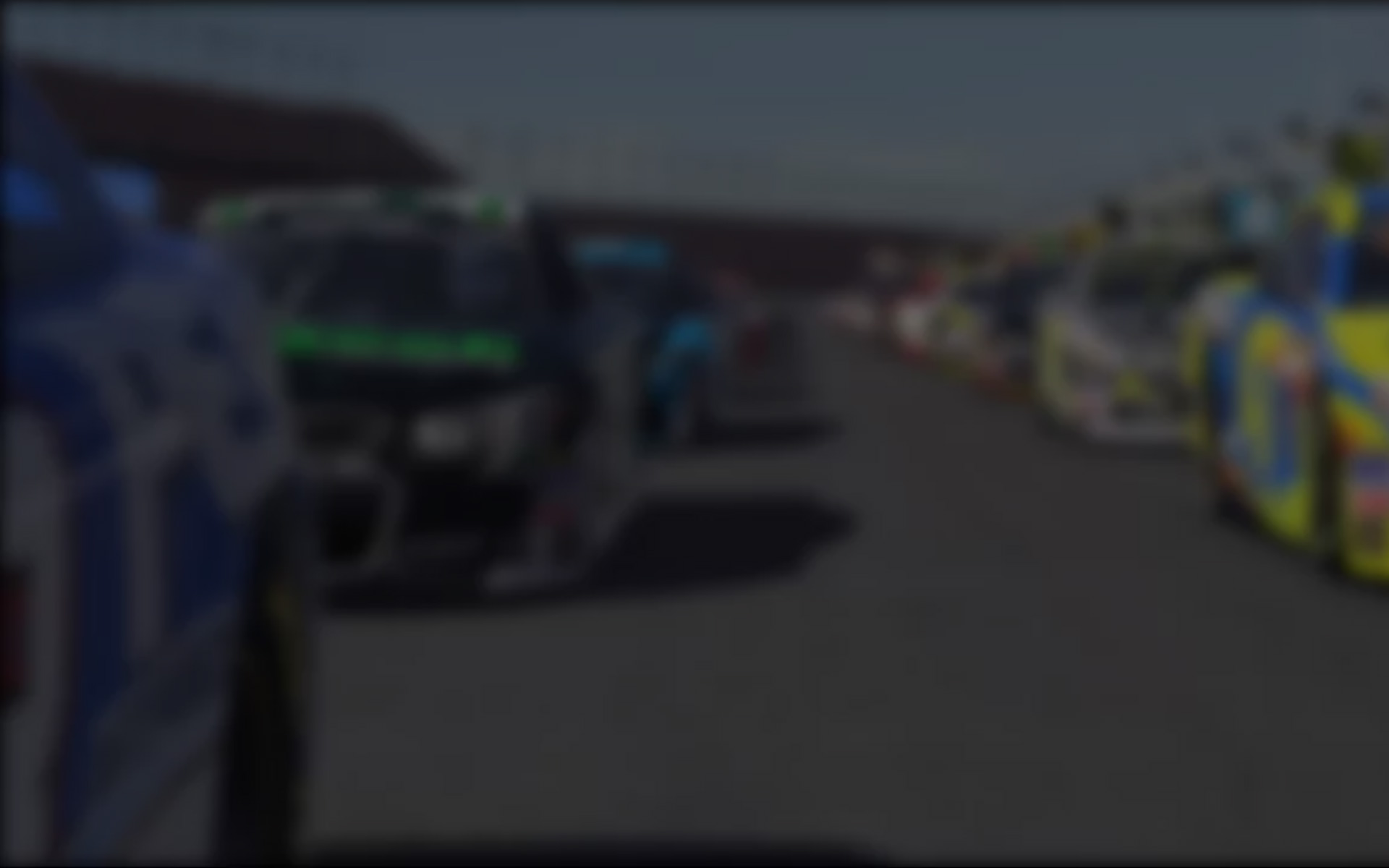 SEBRING, FL. – After a month-long hiatus, the cars and stars of the Red Sox Racing League's McLaren Turbo Challenge kicked off season two of the fixed racing series Thursday night. Over the next three months the points battle will rage through famous tracks around the world including Spa, Laguna Seca, Twin Ring Motegi, and Daytona with the drivers competing in identical McLaren MP4-12C GT3 race cars. As daunting as the historical tracks may be, the McLaren is definitely up for the challenge. It's V8 engine pushes out 550 horsepower (after being detuned to meet FIA regulations!), and mated with an aero package crafted in McLaren's F1 simulator makes this one GT3 car to look out for.
This week the competitors visit sunny Sebring, Florida to race in the Spring Fling at Sebring 30 on Sebring International Raceway. Laid out on the runways of a World War II air base, Sebring International Raceway has seen many layout alterations over the years, but one thing that hasn't changed is it's reputation for challenging drivers and machines alike. In fact, endurance racing experts claim that 12 hours of racing on Sebring's mix of smooth asphalt and bumpy concrete surfaces is just as difficult as 24 hours at Le Mans!
Practice Sessions
23 drivers took to the track Tuesday night to get back into the swing of things and gain a feel for the car in preparation for Thursday night's race. Here are the top 5: John Paquin 2:00.101, Brad Vincent 2:00.663, Troy Harder 2:01.171, James Venable 2:01.492, Dean Moll 2:01.548.
Thursday Practice/Warmup on race day itself, 27 drivers would post times during the 90 minute practice leading up to the qualifying session and the race. John Paquin 2:00.321, Brad Vincent 2:00.515, Marty Sponsler 2:00.936, James Venable 2:01.325, Troy Harder 2:01.396.
Qualifying
As the fans began to pile into the stands for first bit of racing action that would go down in the record books, pit lane got a little full too. 30 cars would line up to fight for their spot on the grid for the upcoming half-hour race. There were a few isolated incidents out on track, but quick work by the safety team kept the red flag away for the season's first qualifying session with only a few brief corner yellows. Polesitter Brad Vincent would trade the top spot a few times with John Paquin before posting his blistering time of 2:00.355, on his 13th and final lap, just 0.113 faster than Paquin's #22 who would start alongside on the front row. Slightly disappointed about missing the pole, Paquin cited equipment difficulties to be his downfall. His concerns weren't unwarranted – his practice times in the same conditions would have been fast enough to take the pole and proved something was amiss.
Marty Sponsler and Troy Harder filled the inside and outside of row 2, followed by James Venable to fill out the top five. Marc Vasaturo (6th) Les Turner (7th) Dean Moll (8th) Andrew Humphrey (9th) Justin Kirby(10th) Reed Rundell (11th) Corey Wolf (12th) John Koscielniak (13th) Gerald Livingston (14th) Andrew Gantman (15th) Terry Daul (16th) Scott Husted (17th) Dennis Griffen (18th) Karl Mumbower (19th) Kevin Kyle (20th) Jeff Thomas (21st) James Prostell Jr. (22nd) Tony Duffey (23rd) Nick Staller (24th) William Kabela (25th) Cyril Roberts (26th) Kurt Clark (27th) Divina Galica (28th) Bill Pawluckie (29th) and Niels Clyde (30th) would set the grid for the Spring Fling 30 at Sebring.
Race
There's nothing like the first green flag of a season to inspire hope in the teams and drivers up and down the paddock – everything's fresh and new, and everyone is tied on the leaderboard.
Then again, nothing shoots down those hopes faster than watching recent history repeat itself. It only took a few corners before it became readily apparent that Brad Vincent's domination of the McLaren Turbo Challenge was set to continue as planned. Pushed by eventual runner-up Paquin, Vincent would start from pole lead all 15 laps of the 17 turn, 3.7 mile track, and post the fastest lap of the race to boot. A single incident point would be the only blemish to be found en route to victory.
The race behind him, though, wasn't exactly a simple parade as positions were swapped all over the track. Lap 1 was nearly free of any major incidents as the drivers did a lot of give and take to get through cleanly. It wasn't until the final turn that Les Turner's #01 was given just enough of a tap to go into an agonizing half-spin. The TeamDraft driver was forced to stop his car, dropping him from 7th to 29th before he would pit and retire. No official word just yet but clutch issues are rumored to be the issue.
Though it may be hidden in the stat sheets, Cyril Roberts, driver of the #02 McLaren was on a tear. The Canadian would pick up two awards for gaining the most positions on lap one as was as the race overall. Starting 26th, he was in 21st position by the end of the first lap and would march another 6 spots up to 15th by the time the checkered flag was shown.
A hard charger in his own right during the race was Black Magic Motorsports driver Justin Kirby. Though he'd start and finish 10th, Kirby was in for a rollercoaster ride for the full 30 minute race. After a bit of contact near the end of the first dropped him to 11th, the Wisconsin native had no trouble aggressively charging towards the front of the field, climbing as high as 6th. A late race bout with Corse Competizione driver Marc Vasaturo would hurt Kirby's chances of climbing any farther, though. While fighting for 6th, Vasaturo and Kirby both wanted the same track real estate, forcing the #58 McLaren to brake too late and slide off track, dropping to 10th with little time to catch back up. Race officials are unlikely to assess any penalties, chalking up the incident as simply a part of the sport.
P1 Racing teammates Paquin and Sponsler round out the podium, follow by Harder, Venable, Vasaturo, Humphrey, Koscielniak, Moll, and Kirby rounding out the top ten. 11th through 20th went to Rundell, Husted, Griffen, Daul, Roberts, Livingston, Mumbower, Thomas, Wolf and Kyle. Gantman, Duffey, Kabela, Galica, and Prostell would finish on the lead lap while Pawluckie and Clark would finish one lap down. Staller and Turner would both DNF while Clyde had issues early and classified as a DNS. In a week's time, the season continues with Round 2 at Spa-Francorchamps in Belgium.
Race Awards
Deltran Battery Tender Best Start (Most positions gained lap 1) – Cyril Roberts jumped from 26th to 21st on the first lap, gaining 5 positions in the #02 car
Allstate Vanishing Deductible Award (Incident Free Race) – Over half the 30-car field finished the race without any incident, with 17 drivers earning an extra championship point for completing the race without putting a wheel wrong – John Paquin, Marty Sponsler, Troy Harder, Andrew Humphrey, John Koscielniak, Dean Moll, Scott Husted, Dennis Griffen, Terry Daul, Karl Mumbower, Jeff Thomas, Corey Wolf, William Kabela, Divina Galica, James Prostell Jr., Bill Pawluckie, and Les Turner
Optima Batteries Hard Charger (Most positions gained start position – finish position) – Cyril Roberts gained 11 spots, starting in the 26th position and finishing 15th
Post Race Comments
We were able to talk to a few of the competitors as they climbed out of their cars. Here's a few words from their perspectives
2nd Place Finisher John Paquin, P1 Racing – "I had some equipment difficulties that never quite got straightened out before the qualifying and race, and I was a bit off pace in both as compared to how my times looked in all practice sessions prior.
When we started, I had several opportunities to attempt passes for the lead in the first few laps, but figured I'd just fill up the leader's mirrors for awhile and be patient thinking he might make a mistake. However, as the laps went on, my equipment difficulties, along with an aero push while following the leader,started making me drive too hard and overheated my tires. I then pitted early as Marty (my teammate) was right behind me and I didn't want to affect his pace hoping to drive the next stint a little more conservatively and take better care of the tires.
It was a fun first race with RSR, and look forward to the season."
3rd Place Finisher Marty Sponsler, P1 Racing – "I'd have to say I had a good race all in all. Started on the grid in 3rd place. The start of the race was pretty straightforward for myself and I tried to settle in to what would be a pretty fast race pace. I thought it would be in my best interest to just stay in touch with the leaders. As the race was about to reach the halfway point, I starting thinking about my pit stop, and at that moment my teammate John P. ducked in for his stop, telling me he had some steering issues. About 2 laps later i made my stop. After everyone cycled through their stops i was still in 3rd. From there I just tried to maintain my position and stay from any mistakes as Brad and John had very fast pace! From there I just kept telling myself " race the track" and was able to bring home for a nice 3rd place finish!
I would like to congratulate Brad V. on his win, and my teammate John P. on his 2nd place run!"
25th Place Finisher James Prostell Jr., Team HeadBlade James Prostell Motorsports – It was a tough go of things today. During the pace lap I felt some kind of vibration in the car go in and out again, almost at random. The crew was able to talk me through a few fixes and it went away a few corners before the green flag fell, but we never really pinpointed what caused it. It was a little unsettling to drive the car like that and I just wasn't confident enough to truly push the limit, so we just languished back there. I guess the silver lining is the bonus point for running incident free! Congrats to Brad Vincent and the P1 racing guys for taking the podium, see everyone in Belgium!"
Next Event:
RSR members head to Circuit De Spa-Francorchamps for the Belgium 30 at Spa GP.
Results / Standings / Video coverage:
Race Results:
http://www.ileaguerace.com/champ/show_event_result/Red-Sox-Racing-League/3382
League Standings:
http://www.ileaguerace.com/champ/show_champ/Red-Sox-Racing-League/476
League Video Site:
http://www.youtube.com/user/draftin11
---
You may also like...
---