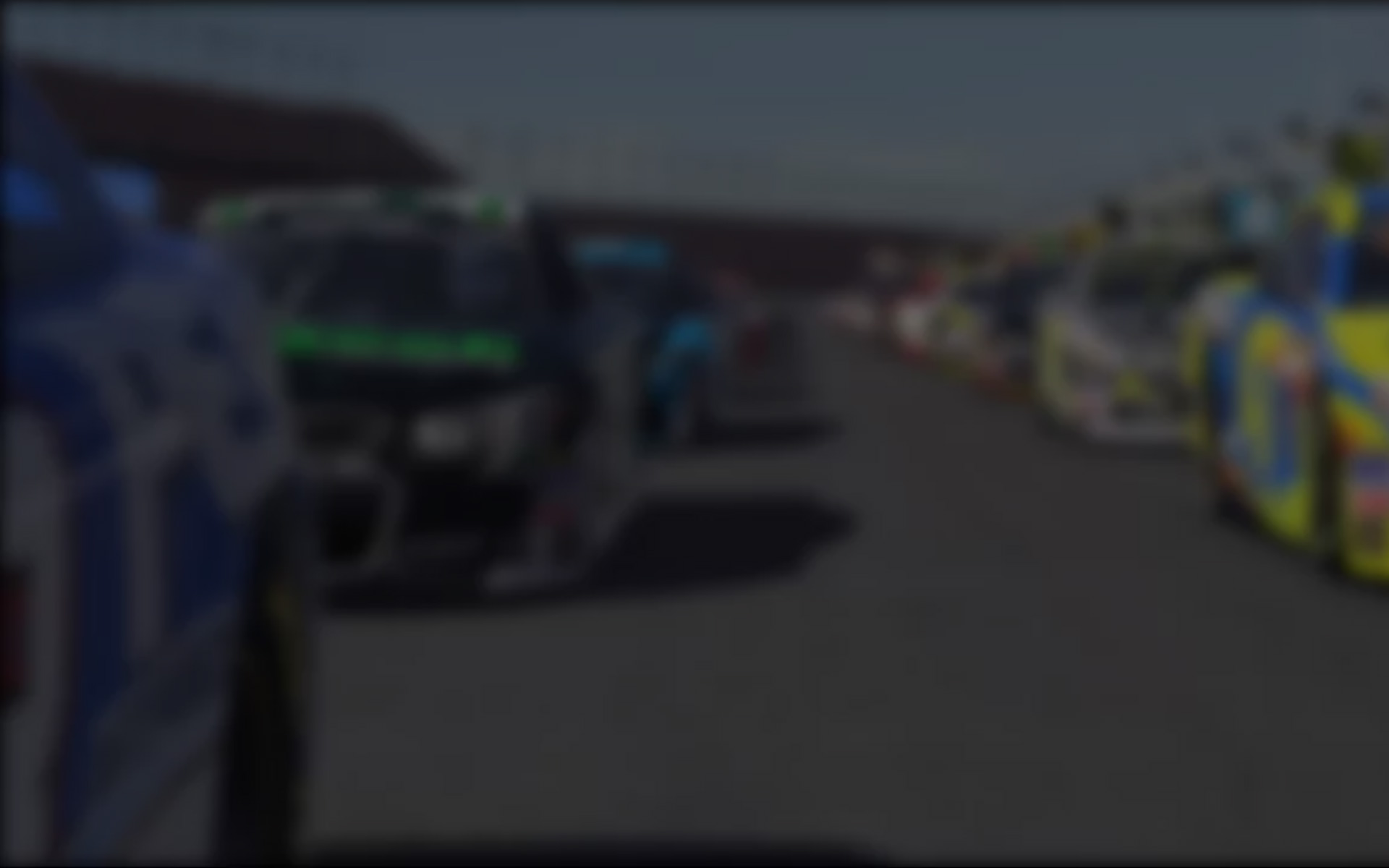 PHILLIP ISLAND, VICTORIA, AUSTRALIA – Three races into season three of Red Sox Racing's McLaren Turbo Challenge, three different drivers have taken home checkered flags at three very different tracks. Considering the ups and downs the young season has already seen, it's almost fitting that after week three's race at Road America and its massive uphill climb to the finish line, Round Four is contested Down Under at Phillip Island Circuit, featuring a plunge from Lukey Heights. While much of the track's nearly 60-year history is cemented in motorcycle racing – turns one and three are named after Australian moto greats Mick Doohan and Casey Stoner respectively – high powered touring cars have been known to ply their trade here too. That legacy continues with the Stoner's Corner 30 at Phillip Island.
From the start of the first practice, many of the competitors wasted little time trying to find the limit at the race track, racking up double-digits in incident points through the 90-minute session.. "Honestly, it's tough enough racing here on four wheels, let alone two," started Prostell Jr., before the qualifying session. "The place is deceptively difficult – at Road America, the walls and trees are right there staring you in the face, defining right where the line is, but here you can find yourself pushing more and more thinking you're getting it and suddenly you're 20 feet off the racing surface!"
The practice would pay off in a hotly contested qualifying session that saw the top fifteen cars blanketed by only 1.5 seconds. It was no surprise that the front row was only separated by .160 seconds, but quite a few did take notice that for the first time this season, Brad Vincent was out-qualified, relegated to the sixth starting position. Troy Harder would take home the Wil-Trans Pole Position Award, followed closely by Brian Irby. Row number two is headed up by Harder's THM teammate Corey Wolf, alongside Dean Moll, with row three made up with Joseph Jordan and Brad Vincent. With last week's winner Dustin McGrew failing to make the trip Down Under, could we have a fourth different winner?
Starting Lineup
Row 1 – Inside Troy Harder Outside Brian Irby
Row 2 – Inside Corey Wolf Outside Dean Moll
Row 3 – Inside Joseph Jordan Outside Brad vincent
Row 4 – Inside Reed Rundell Outside Andrew Gantman
Row 5 – Inside Les Turner Outside Jeff Thomas
Row 6 – Inside Scott Husted Outside Gerald Livingston
Row 7 – Inside Kevin Kyle Outside John Koscielniak
Row 8 – Inside Terry Daul Outside Cyril Roberts
Row 9 – Inside Jeff Marianetti Outside Dennis Griffen
Row 10 – Inside Andrew Feldman Outside Andrew Humphrey
Row 11 – Inside Tim Trayhan Outside Ed Sutcliff
Row 12 – Inside James Prostell Jr. Outside Divina Galica
Row 13 – Inside David Holzwarth Outside William Kabela
Race
With the green flag just moments away, full grandstands of fans were thankful for blue skies and getting ready for some on-track action. Little did they know that there'd be some off-track action before the pace car could get to the end of pitlane. Three drivers, David Holzwarth, James Prostell Jr., and Joseph Jordan skidded off the outside of the final turn to take the green flag in unrelated incidents. The most vital of these was Jordan's off as it lead to a potential penalty for Reed Rundell for an illegal pre-race pass. Considering the circumstances, officials were right to reverse the call, as Rundell didn't cause the accident and would have been a danger if he slowed to stay in line.
With all the action behind him, polesitter Troy Harder intended to keep all the action in his rear view mirror, but as the race went on, the other 25 competitors faded out of view. Harder simply checked out the first half of the race, building to an eight second lead before pitting on lap 12. All that was left early was a battle for second between Moll, Wolf, Rundell, Irby, Turner, and Joseph Jordan, second through seventh blanketed by as little as three seconds before the pit cycles began.
Safety is one of Red Sox Racing's highest priorities, and nowhere was that more evident than league directors decision to call TeamDraft driver Jeff Thomas to pitlane on lap one after overhearing team chatter about trouble with his harness. His lap belt wasn't secured properly, leading to a costly early stop that dropped him from a tenth place start to the back of the pack in 24th. Thomas raced around the track in solitude for about ten laps before catching back up to traffic through the pit cycles.
As it turns out, the early pit may not have been the worst thing in the world for Thomas. Not only was he able to grab fuel for the rest of the race as his safety equipment was tended to, the lonely laps helped him avoid some of the miscues that occurred on track. Thanks to plenty of runoff room, most of the race incidents went unpunished, outside of a little time lost getting back to the racing surface. Naturally, some contact was made on the track.
Lap 6 saw Dennis Griffen quickly approach an ill-handling Terry Daul who began to spin, causing the two to come together. Griffen was left with minimal cosmetic damage, continuing on to finish 13th, but Daul needed help to pitlane for repairs to finish 20th, one lap down.
Daul's Stormfront Racing's teammate John Koscielniak wouldn't fare much better on lap 10. In one of the most frightening accidents this year, Koscielniak caught just enough of the gravel exiting turn 5 to send his McLaren hurtling towards the infield. Before he knew it, he was climbing an embankment, and headed straight for a thankfully unmanned corner worker's station. Catching the wall at nearly 80 miles an hour, and rolling completely over in the process, many was curious if he'd walk away from this one. A testament to the strength and safety of the McLaren, he'd not only walk away, but continue in the race after some needed repairs, ending up 19th at the end of the day.
Late in the race, the race's namesake, Stoner's Corner, would bring heartache for racer Dean Moll. Starting fourth and running as high as second during the race, Moll was caught out by a slowing Jeff Thomas exiting the turn, and evasive action helped to avoid contact with Thomas, but caused severe contact with the tire wall, effectively ending his run, classified 21st.
After the pit cycles, Harder reassumed his lead from Joseph Jordan and continued his winning ways. Harder cruised to a nearly ten second victory, leading 19 of the race's 20 laps en route to his second victory of the season. As it was at the start, the battle for second place raged on. While positions didn't change hands for the last four laps, drivers Wolf, Vincent, Irby, Rundell, and Jordan competed nose-to-tail in what Rundell considered "some of the most intense racing I've been in," which is saying something after over 500 starts. Harder's teammate Corey Wolf was able to secure a one-two finish for THM racing, taking the checkered flag just ahead of a hard charging Brad Vincent who finished third.
Brian Irby and Reed Rundell round out the top five, with Joseph Jordan, Les Turner, Scott Husted, Kevin Kyle, and Cyril Roberts finishing out the top ten. Andrew Gantman, Jeff Thomas, Dennis Griffen, Ed Sutcliff and James Prostell Jr. finished 11th through 15th while Tim Trayhan, William Kabela, and Divina Galica were awarded 16th through 18th on the lead lap. John Koscielniak and Terry Daul each finished one lap down, in 19th and 20th, with 21st awarded to Dean Moll, three laps down. Andrew Feldman, Andrew Humphrey, Jeff Marianetti, David Holzwarth, and Gerald Livingston all failed to finish, classified 22nd through 26th.
Video highlights of the race can be found on YouTube at the following link: http://youtu.be/lMndiWFray0
Joseph Jordan still maintains both the individual championship points lead as well as the team championship paired with TeamDraft teammate Les Turner, but with Harder and Vincent returning to form, the leads are getting slimmer. Next week, the series finds its way to the midwest for Round five, the Griebling Farms 30 at Mid-Ohio.
Awards
Wil-Trans Pole Position Award Winner – Troy Harder, 1:29.006
Michelin "Better Way Forward" Best Start (Most positions gained lap 1)
Andrew Humphrey gained five positions, from 20th to 15th on the first lap.
Amazon.com Incident-Free from A to Z Award (Incident Free Race)
Nine drivers were able finish the race without any incident points.Troy Harder, Corey Wolf, Reed Rundell, Les Turner, Scott Husted, Kevin Kyle, Jeff Thomas, Ed Sutcliff, and William Kabela each earned a bonus championship point.
Bosch Spark Plugs Hard Charger (Most positions gained start position – finish position)
William Kabela gained nine spots through the race, starting 26th and finishing 17th.
Competitor Post-Race Comments
Corey Wolf, Team THM – "'Shocked' is an understatement for how well we did this week. Qualifying third was not expected, but even a blind squirrel finds a nut every now and then I guess. Lost a couple spots on the start, but that was expected. After that I found a good rhythm and was able to hang on to Brad and Dean with Reed pressing hard on my tail. The two big moves of the race for me was first Brian making a mistake and going off track allowing are pack to catch and pass him. The second was on pit road when I was able to pass both Brad and Dean after the pit stops cycled through, putting me in second. So I say again SHOCKED is an understatement!"
James Prostell Jr., Spirit of McLaren Racing Team – "Most of the time, when you hear a driver say 'we didn't deserve to finish 15th,' it's because they should have done better but were bitten by bad luck or a late-race mistake. My case is the exact opposite, and we were lucky to escape with what we have! We were dreadfully unprepared for the race and since we were off the pace, my intentions were to stay out of trouble and pick up a point for running incident free. The only thing I did quickly during this week was throw out the chance at the bonus point, running through the grass before even getting to the starting line when the green flag fell! Strangely enough, we kept clean the rest of the way, and I figured I'd lose the spots back after the pit cycle, but I guess enough of the others had issues and we climbed our way to 15th by the end of the race."
"At the same time, I want to make sure everyone knows that Gary's (Jorgensen) absence does not in anyway put his spot on the team in jeopardy. For the most part, this simply shows how fast this team came together. We planned to run one car, but signed Gary less than two weeks before we were set for the Daytona season opener. At first glance we had more than enough to cover both teams for the year, but one thing that might have gotten lost in all of it is the travel costs. This season's schedule contains no fewer than eight oceanic trips, meaning we're not only sending the cars and parts so many miles, but also the food and lodging for the crews, plus any other bills that might pop up. After considering our past experience at the track, the current point standings, and the available drop weeks, it just made sense to cut our expenditures in half, especially when we can use those resources toward our next race at Mid-Ohio. I'm looking forward to Mid-Ohio – not only will we have our two-car operation back together, but some of my best performances have happened right there. Maybe we can make another happy memory!"
---
You may also like...
---