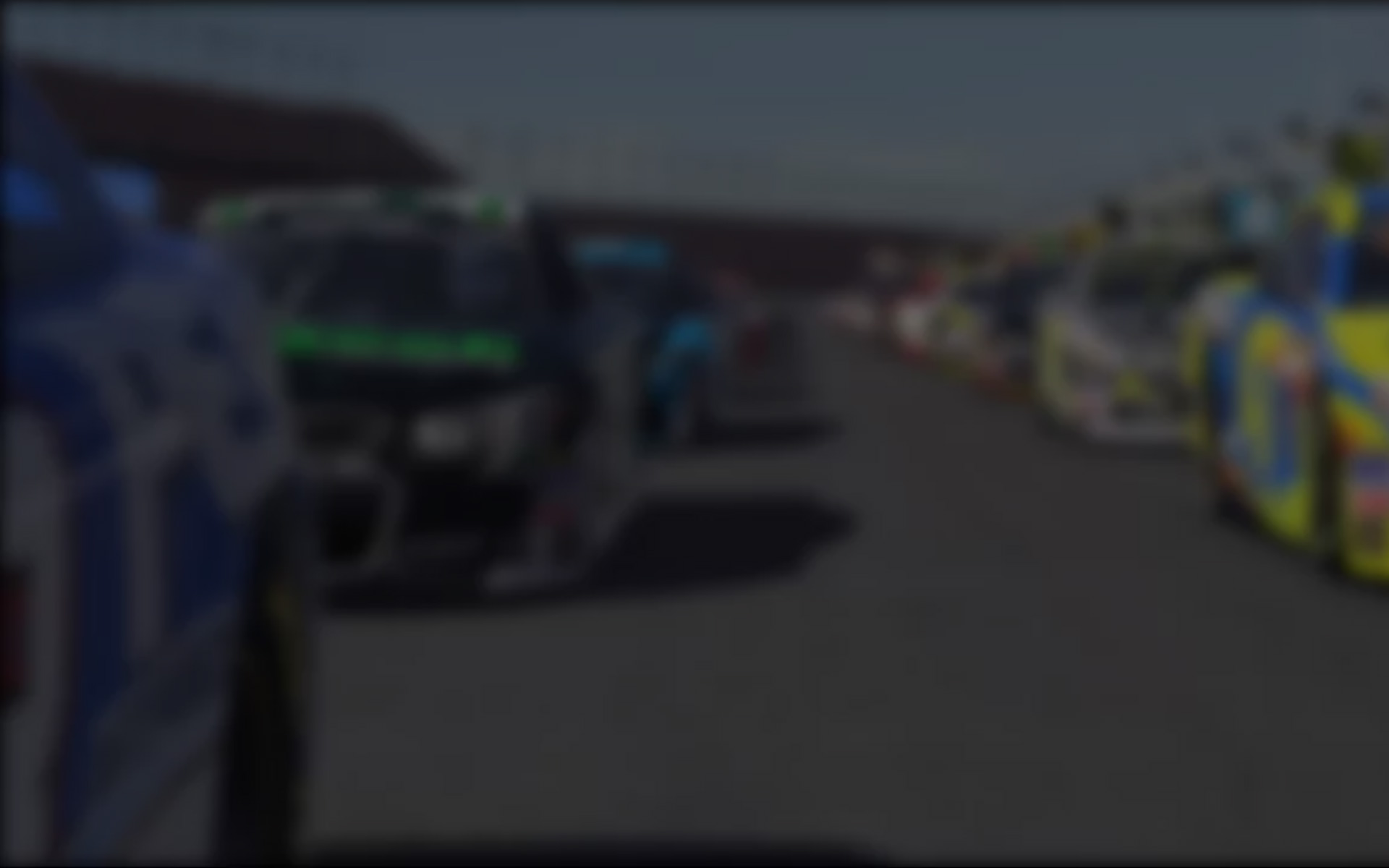 August 11th, 2017 by Jason Galvin
Patrick Taylor, a fan favorite and invaluable admin member of the Lionheart Racing Series, died on Tuesday. His death was unexpected, the result of an unpredictable medical event over the weekend at his home in Kamloops, British Columbia, Canada, his family said.
For two years, Taylor was a fixture in Lionheart, running in the IndyCar, Retro and Challenge series. A member of Dragonfly Racing, Taylor quickly rose to become one of the most popular members in league history.
Every night Taylor's friendly voice would welcome each member into the league chat. An optimist and kind soul, Taylor was the glue of the Lionheart family.
League founder Jorge Anzaldo grew especially close with Taylor as the duo worked on a remarkable project, the first ever Lionheart Yearbook. The hardcover, bound book was a labor of love, an idea sparked by Anzaldo but brought to life by Taylor, who remarkably helped write, design and edit a book with no formal journalism or design training, a true testament to his creativity and passion for the league and iRacing community.
"For nearly two years I talked to Patrick daily," a heartbroken Anzaldo said. "Not just about league stuff. Patrick was just fun to talk to, and I looked forward to my conversations with him. I was looking forward to one day meeting him in person, and catching a real IndyCar race together."
Taylor was recognized by the Lionheart community as its inaugural Dan Wheldon Driver of the Year in 2016. Named after the Lionheart himself, the award was given to the driver who best exemplified the spirit of the two-time Indianapolis 500 champion. The award was a complete surprise to Taylor, one the admin team kept secret from him until the ceremony following the 2016 season finale.
"The guy that I chose is always giving one hundred and twenty percent to the league," series sponsor Brandon Limkemann said while making the announcement. "He's always at the top of his game, always happy to help, always has a smile on his face it seems, I just can't say enough about Patrick Taylor."
The honor caught the jovial Taylor off guard.
"I guess this is a bad time to be speechless," Taylor said while accepting the award. "Thank you very much. I appreciate it and I feel the same way Brandon does about the league, I'm honored to be a part of it. Getting to be part of the admin team is just an added bonus. Thank you, I'm very grateful for this and I appreciate it."
The Lionheart community, known throughout iRacing not only for its talented group of sim racers, but for its camaraderie away from the computer, was still picking up the pieces Friday morning.
"Too often, when people die, we talk about how nice they were, what a good person they were; it becomes cliche," league admin Jason Galvin said. "But in this case, it's absolutely true. I felt like Patrick was one of my best friends from the beginning. Patrick Taylor is the type of person you hope your kids become. I'm distraught over this."
Fellow league admin Pierre Daigle said the news devastated him.
"I've had no energy since I found out. I keep looking for a way this can't be true, keep expecting him to message us," said Daigle, who grew close with Taylor both as a fellow countryman and through his work as league historian. "I keep wanting to jump in teamspeak and hear his voice. He was truly special, the best."
Former league champion and current race director Jesse Vincent offered his thoughts on the ability of iRacing to develop friendships like the one he shared with Taylor.
"Say what you want, but in today's world, distance is no object when it comes to making friends. I don't have many friends here in Huntsville, Alabama, but lord knows I have many in other places," Vincent said. "Patrick Taylor was a friend to anyone he spoke to. The embodiment of kindness, he always had a smile, never spoke bad of anyone, never made a joke at anyone's expense. I thought one time, if there was anyone I would just chill on a boat on a lake fishing with, he was probably the man for it. The world has lost one of its biggest hearts way too soon."
Other league members offered memories through the iRacing forum:
"I'll never forget the first time I met Patrick," Travis Jegerlehner said.  "I joined the teamspeak channel for Lionheart and Patrick was one of the first people to say hello to me. He was a genuine person that I felt comfortable talking to immediately – the kind of thing you can't fake. He was one of the people who made me feel most welcome and at home in the league."
"I have crossed paths with so many people in my life and I can tell you I really can't think of anyone more kind and caring than Patrick Taylor," teammate Brian Greenlee said. "He dedicated so much of his time to the league and I promise you that if you spent more than ten minutes talking with him, you found yourself smiling and laughing, as was his easy going nature."
"I have been with the league since the beginning and witnessed how Patrick transformed the league into what it is today," Vincent Bluthenthal said. "Whenever I would hear Patrick, he would remind me of an airline captain; someone calm and collected, he just made you feel comfortable. Patrick to me never sounded like he had bad days."
Taylor's best iRacing friend and Dragonfly founder, Robert Blouin, is making the six hour commute to attend Taylor's services, scheduled for Monday morning. Blouin spoke with Taylor's mother, who asked him to be a pallbearer. She told Blouin that her son loved Lionheart, talked about it often and thought highly of its members.
"There is a reason Patrick was the inaugural winner of the Driver of the Year award," Blouin said. "His spirit, determination, personality and commitment to the league made us all want to be like him. Patrick never had a bad thing to say of anyone and was always willing to step up to help his teammates or competitors.
"No words can be said on how much he will be missed by all the drivers in the league."
The Lionheart community is working on ways to continue Patrick's legacy. It has already been announced that his number, 81, will be retired, effective immediately.
Anzaldo also announced the Driver of the Year award will be renamed; from now on, the driver who best exemplifies the spirit of Dan Wheldon on and off the track will earn the Patrick Taylor Driver of the Year award.
Drivers will also carry a special memorial sticker on their cars in each series to honor their friend.
"Those who knew Patrick through our league are truly blessed," Anzaldo said, fighting tears. "Those that become part of Lionheart in the future will know of him; we're going to do everything we can to make sure his memory lives on forever.
"I will truly miss our conversations. I'll miss our love of IndyCar. I'll miss all of the on-track battles on iRacing. I will miss my fellow league admin…and I will miss my friend. I will never forget you buddy."
Patrick Taylor was 35.

To pay your respects or offer your condolences to Patrick, visit: http://members.iracing.com/jforum/posts/list/1075/3258331.page
---
You may also like...
---