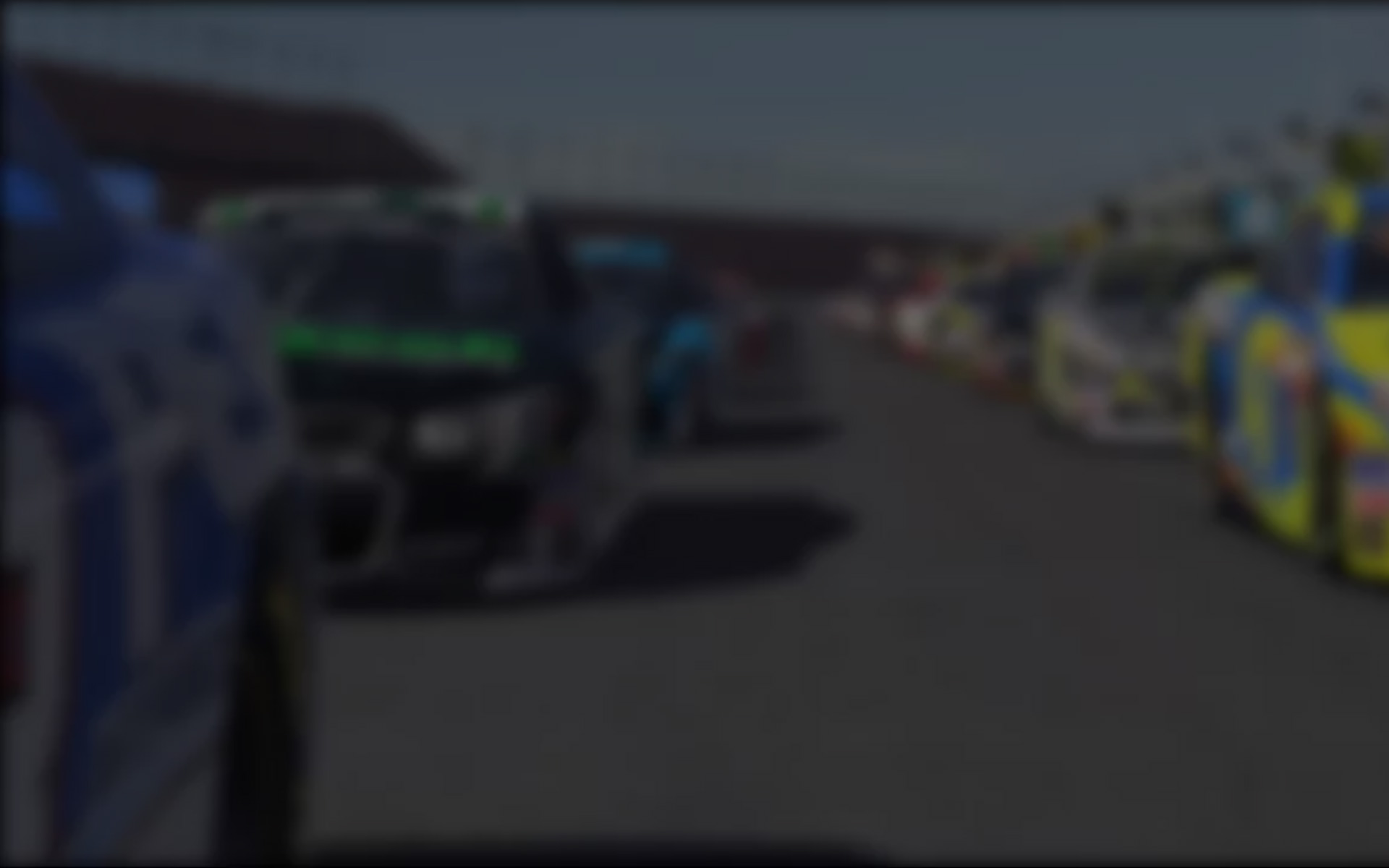 Although you'd never know it by reading inRacingNews, the Rennsport Racing League has had quite an active past couple of weeks.  In keeping with its core value of diversity, two weeks ago the series journeyed to Australia where the Rennsport regulars race their Mazda MX-5s at Phillip Island.  Last night, the sim racers pulled their Williams-Toyota FW31s out of their virtual garages and raced on the Indianapolis Motor Speedway road course.
Oddly, the Phillip Island online race attracted a far deeper field than the relatively more convenient tilt at the Brickyard.  Perhaps it was the chance to take advantage of the Antipodean spring or just the new challenge of tackling the challenging Phillip Island circuit in the new Mazda, but 14 sim racers made the long flight to Australia for Round Three of Rennsport's 2010 Season Four.
Brandon Davis was in fine form in Australia, taking pole at 1:51.531 with Chris Lock right behind at 1:51.695 and Ryan Terpstra and Ian Berwick on Row Two.  Davis duly got the jump on the field at the start to lead the opening laps.  Lock, however, was not about to give-up without a fight.  He stayed in Davis' wheel tracks for a couple of laps and duly commandeered the top spot on Lap Three.  Now it was Davis' turn to be the stalker and he kept in touch with Lock for three laps before retaking the lead on Lap Six.
Any hopes Davis might have entertained about breaking Lock's will were soon dashed, however, as the Californian shadowed his every move and retook the lead on the penultimate lap.  Davis was not to be denied however and reversed the order one final time to take the checkered flag a scant .075s clear of the gallant Lock.
Terpstra came home third after a largely uneventful race while Berwick and Kevin Bobbitt traded a little paint en-route to fourth and fifth, respectively.  At that, Bobbitt had his hands full in the final laps staving-off the advances of Barry Waddell who recovered from a Lap Two incident that dropped him down to eleventh spot to very nearly earn a top five finish.  Gregory Deems, Jack Ulstad and Sean Siff finished on the lead lap in seventh, eighth and ninth spots, while J.C. Cunningham complete the top 10 a lap down.
Whether he got lost on the way back from Down Under or not, Davis was a no show at Indianapolis last night.  He had plenty of company as only eight drivers made the race.  Another among the missing was Berwick who, after competing at Phillip Island, put in a full week's worth of work at the iRacing office in Boston then flew to Australia for a two week vacation.  Now that's dedication . . .
Onto the corner of 16th and Georgetown where Lock grabbed the pole on Indianapolis Motor Speedway road course with a lap of 1:09.894 from Terpstra who toured the 13 turn circuit in 1:10.555.  Ulstad and Waddell comprised Row Two with Kevin Bobbitt, Gary Miller, David Phillips and Tom Bobbitt completing the grid.
The start quickly reduced an already thin field by two as Terpstra remained stationary at the green lights.  Not so Tom Bobbitt, who roared out of the blocks only to collect Terpstra's immobile Williams-Toyota FW31.  Bobbitt retired on the spot while Terpstra did a couple of laps and disconnected.
Lock had no such problems and motored into the lead from Ulsted and a fast- starting Kevin Bobbitt, Waddell, Miller and Phillips.  Although Ulsted managed to keep it close initially, Lock inexorably lengthened his advantage and, ultimately, came home a comfortable winner some 18.7s clear of Ulsted with Kevin Bobbitt taking the final step on the podium.
Bobbitt did not have an easy time of it, however.  Harried at first by Waddell, he found himself alone in third after an over-anxious Waddell stuffed-it coming onto Hulman Boulevard.   With a 12 second lead over Miller and little hope of catching Lock and Ulstad, Bobbitt shifted to conservation mode.  Miller most assuredly was in no mood to settle for fourth and quickly ran down Bobbitt.  Bobbitt came to his senses just in time and, after a worrisome moment dodging Phillips' car as it ping-ponged off the Armco barrier exiting Turn 11, crossed the line .1s ahead of Miller.  Waddell finished fifth a lap down, two better than the aforementioned Phillips.
The results of Phillip Island and Indianapolis leave Lock with 59 points in the Rennsport championship, 13 better than Davis and Teprstra with Kevin Bobbitt (34) in fourth ahead of Ulstad (31).   All that is subject to change with Round Five of the Rennsport season which continues its diverse tour of the world's cars and race tracks with a visit to Circuit Park Zandvoort in the VW Jetta TDI.
---
You may also like...
---