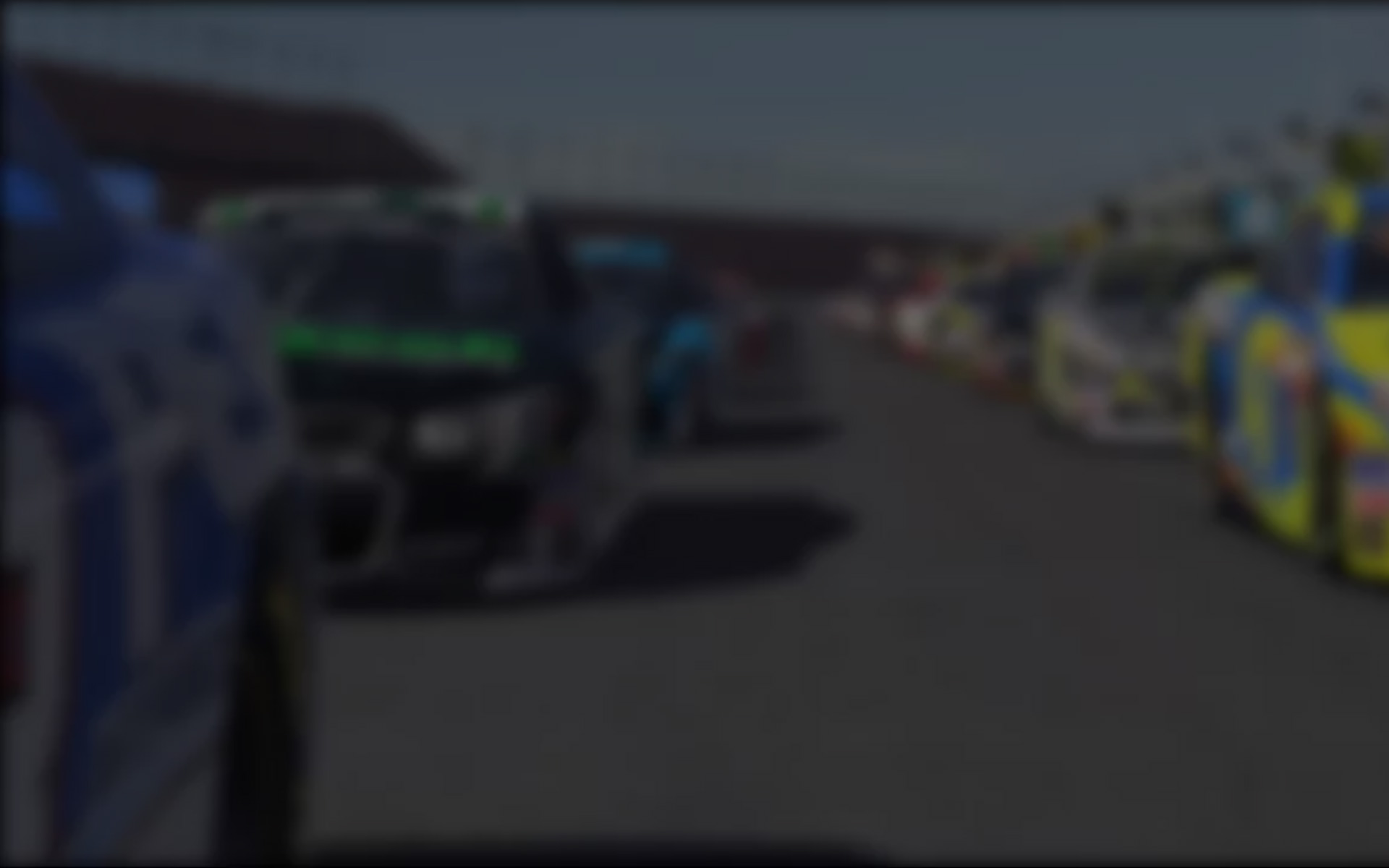 The Rennsport Racing League is an iRacing.com private league hosted by Kevin Bobbitt, iRacing.com's director of marketing. Participants are friends and colleagues from the office and even some guys who actually make a living racing. The RRL is not the fastest league on iRacing, but rather a casual league that hops from car to car and track to track to give the participants a wide variety of online racing. Every week is a new challenge which keeps it interesting for the sim racers.
This week's race was held at Virginia International Raceway in the new Mustangs. VIR is always a challenging but fun track (recently named one of the top six road courses in America by Car & Driver) and the Mustangs are proving to be as popular with RRL racers as they are within the general population of iRacing. iRacing employee Tim Wheatley, new to the RRL but certainly not to sim racing, grabbed the pole with a time of 2:08.399. Usual pole sitter Brandon Davis failed to post a qualifying time so he was forced to start from the back (speculation amongst the starting field was that this was a friendly gesture by Brandon so he would continue to get invitations to race with the RRL – we'll never know for sure though).
The race began with a rolling start and a bit of contact between two iRacing employees, Mike Tosi, who got into the back of Wheatley before crossing the start finish line. The contact caused more damage to Tosi so no harm no foul. The green flag dropped and the race was underway. Unfortunately Wheatley missed his braking point for Turn 1 and proceeded to drive off into the grass, a disappointing start for our pole sitter.
The 13 lap race continued without any serious incidents and featured six lead changes (pretty good racing don't you think). Amazingly Wheatley was able to collect himself after the T1 mistake and race through the field, regaining the lead on lap 12, only to again miss a crucial braking point, this time in turn 14, allowing Davis and Kevin Bobbitt through. With only a couple of corners left the race finished with Wheatley in 3rd, Bobbitt in 2nd and Davis with another victory. James Ptak(4th) and Clive Whittaker(5th) rounded out the top five.
Tom Bobbitt (6th) and Andy Jordan(7th) also finished on the lead lap while Greg Deems(8th) finished one lap down. Tosi was credited with a 9th place finish, several laps down after disconnecting due to "mechanical issues" with his desktop racing station. Before he disconnected from the server Tosi was heard complaining about having to race at less than 150fps – evidently his home computer is not as good as the ones in the iRacing office where he usually races.
Next week's race for the Rennsport Racing League will be at Thompson International Speedway in the Mustangs – yes the Mustangs! Should be an interesting race.
Editors Note:
Do you participate in a private iRacing league? Want to see your name in print? Send us your race reports and we'll get them posted on inRacingnews. Send us screen shots from your events as well.  You know what they say: a screen shot is worth a thousand words!

Final Finishing order:
1 – Brandon Davis
2 – Kevin Bobbitt
3 – Tim Wheatley
4 – James Ptak
5 – Clive Whittaker
6 – Tom Bobbitt
7 – Andy Jordan
8 – Gregory Deems
9 – Mike Tosi
---
You may also like...
---