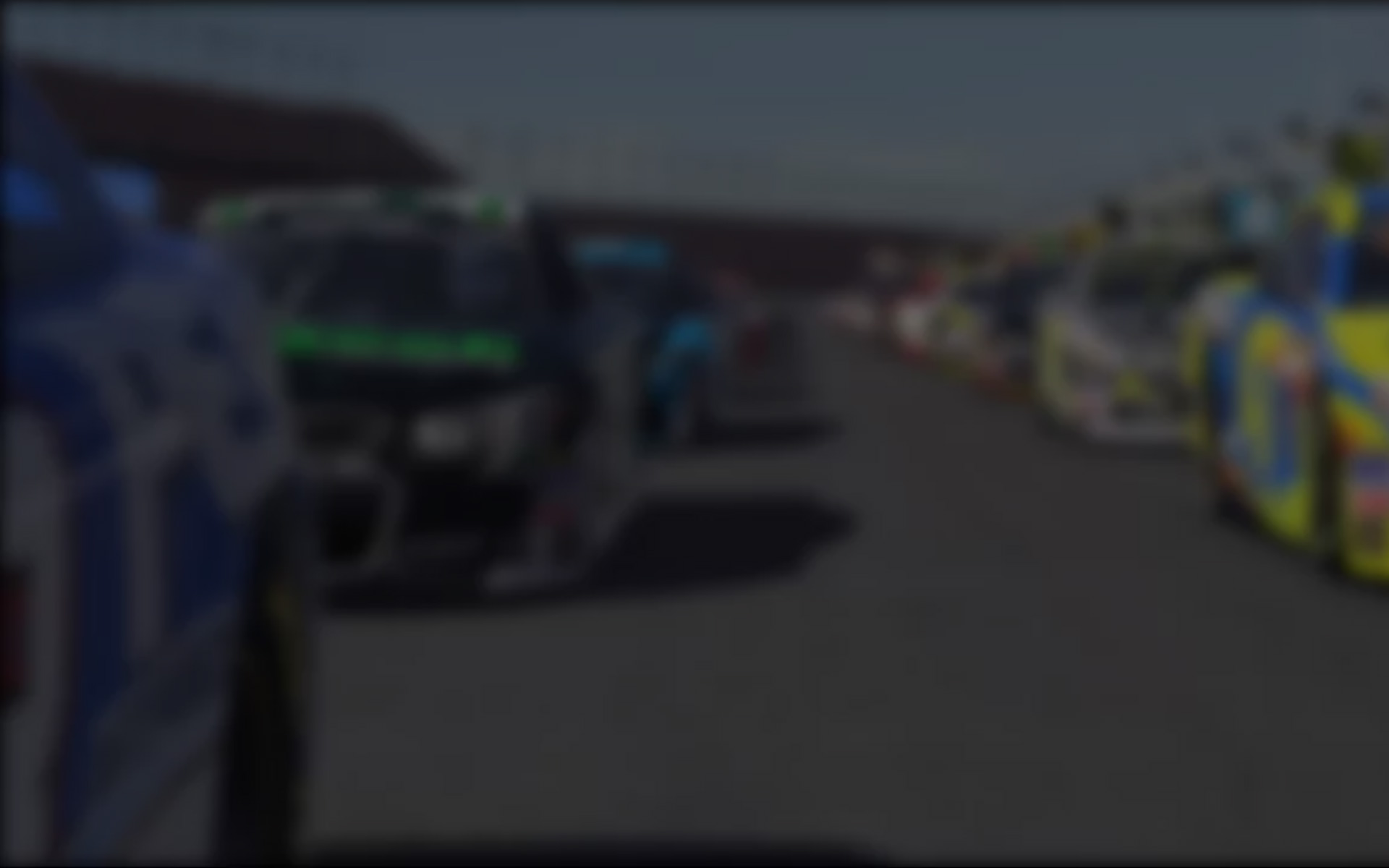 Tommy Rhyne earned his second win of the Red Sox Racing League's 2010 Season 3 schedule by leading all 80 laps of the "Monster Mash 80" at Phoenix International Raceway. The online racing victory boosted Rhyne's lead over Terry McCuin in the season's championship race to a solid 70 points.
A stellar qualifying effort secured the pole for Rhyne in Phoenix.  That and his ability to stay out front while avoiding the mayhem which took-out much of his competition were the keys to victory on a one mile oval track full of danger.  "We knew the racing would be fierce back in the pack tonight," said Rhyne after the race.  "I thought we would have a good chance of winning if we got the pole.  Great work by the guys in the shop for giving me the horsepower needed to post that lap!"
Rhyne's qualifying effort was flawless as he was the only driver to post a sub 25.7 second lap.  He earned the pole with an impressive lap time of 25.673.  Jody Green earned the second spot on the starting grid with a lap of 25.726.  Terry McCuin (25.742), Ed Sutcliff (25.771), Scott Husted (25.788), Jeff Thomas (25.841), Gary Jorgensen (25.847), Bill Hadden (25.854), William Kabela (25.868), and Andrew Feldman (25.937) filled the top-10 starting positions.  The remaining field was occupied by Albert E. Glover, Robert Magee, Jim Albertson, Bill Pawluckie, David Pyner, Kevin Kyl and Mark Plank.
Les Turner and Wilbur Gildersleeve Jr. both traveled to Phoenix for the event, but missed the start after being convinced to take part in a hotdog eating contest during qualifying.
After an uneventful pace lap, RSR drivers took the green flag and demonstrated once again, why they have a reputation for being some of the cleanest racers on the planet.  Turn One at Phoenix requires drivers to push the limits of their tires to maintain position.  Lap One is no exception.  Ignoring the dangers of trying to get up to speed on cold tires, the field was able to complete the opening lap without incident.
Magee had a slight bobble when he touched the wall in Turn Two on the second lap and, while his misfortune did not bring out a caution, he was   forced to retire from the race due to damage.
Fierce full speed racing action continued until an incident between Glover and Kabela brought out a caution on Lap 13.  Most of the field avoided the accident, so the lineup remained largely unaltered when racing resumed.
Jorgensen took full advantage after the caution by moving through the field on his way to a top-five spot.  Sutcliff saw him coming and let the faster car by, only to get damaged when Jorgensen spun in Turn One several laps later.  "I figured Gary was burning up his tires too early in the race, so I felt safe letting him have the position," said Sutcliff.  "Unfortunately, there was nowhere to go when he spun out.  The damage to our front left wheel was too severe, so I ended up retiring a few laps later."
Kabela had his own troubles just before Jorgensen spun, crashing in Turn Four.  Most of the field was caught up in the aftermath of the two incidents.  Andrew Feldman was the lucky driver early in the race as he was able to avoid each of the accidents while moving into fourth place and remainednear the front most of the race en route to a third place finish.
Sutcliff tried to return to racing action after two trips through pit road for repairs to his FBI/Glock Mazda, but was forced to retire after spinning on Lap 23.  "This just wasn't our night," he said.
I probably should have joined Les and Wilbur in the hotdog eating contest instead of racing tonight!"
David Pyner returned to racing action at PIR after a two week vacation.  His practice and qualifying speeds gave the team reason to hope his season would take a turn for the better, but a spin on Lap 34 cost the Florida-based driver too many positions.  "Making passes here takes way too much effort to waste track position on a spin," said Pyner after the race.  "We started in the unlucky 13th spot, and we finished there. We'll have a better race next week."
Jorgensen and Pawluckie tangled on Lap 39 to bring out the fourth caution of the evening.  Husted and Thomas also suffered damaged during the incident, but both continued on to score top-10 finishes.
Kyle's streak of bad luck in Season 3 continued when he was forced to retire after hitting the wall in Turn Two on Lap 47.   The wreck heavily damaged Kyle's car, but did not bring out a caution.
"I saw Wilbur up in the stands with a group of blondes," said Kyle from his garage area.  "He was grinning ear to ear, and I could have sworn I saw Les Turner chasing after him.  The sight was too much to ignore, so I missed my braking point and just couldn't save it before we got to the wall. I might have to wear blinders during the next race"!  Kyle finished in 15th place.
Albert Glover was the next driver to fall victim to the track's dangers when his car was heavily damaged in an incident with Albertson on Lap 58.  "My bad," said Jim afterwards.  "I thought for sure we had enough room to make that move, but I guess it's time for a new set of glasses to ensure my depth perception is better next week!"  Glover was forced to retire in 14th place.  Albertson continued on without damage, eventually securing a season high fourth place finish.
The sixth caution period of the race happened when Pyner spun out after touching the apron on Lap 70.  The fans stood for the restart on Lap 75 because they knew the five lap shootout to the finish would be exciting.  McCuin hounded Rhyne lap after lap, but could not pull off the pass.
Rhyne was excited about the finish.  "Tonight was another consistent race for me and Northern Tool + Equipment," he said.  "Our second win of the season helped pad my point lead.  Going into this race, I decided to use my oval setup thinking for springs and shocks instead of relying so much on the wings to get the car to turn. The thinking was that if we did it that way, we could use all the horsepower the car has on the straights. I knew if I was in traffic I might suffer on corner exit, but my plan was to get the pole and stay in the lead, keeping as much air on the front wing as possible with no push from any car in front of me".
The strategy worked for the Northern Tool & Equipment car.  "I got faster and faster as the fuel burned off," Rhyne continued. "It was fun not having to look at the rear spoiler of any of the other cars tonight!  Terry McCuin of Team Draft was right on me most of the night and tried to pass a few times, but the small wings on my Northern Tool Mazda pulled them so hard on the straights they couldn't complete the pass.  Next week is Indy.  It will be a challenging race for me, I hope for another win for Northern Tool"!
McCuin wasn't exactly thrilled with his finish, but understood many other drivers would have eagerly swapped places with him on the podium.  "Another race and another bridesmaid finish," he said after the awards ceremony.  "One of these days we'll be able to seal the deal.  Until then, I'm more than happy with second place.  It was a great race and congrats to Tommy on the win".
Third place finisher Andy Feldman also congratulated Rhyne on the win. "Tommy had the best car on the track tonight.  We threw everything we had at him, but just couldn't seem to equal his speed. Congrats to Tommy and Terry!"
Albertson was exhausted after the event.  "The Redhead Racing Mazda was sure not the fastest car tonight. We qualified 12th and that was about all we had. Not sure how we avoided getting damaged in those early cautions, but our luck meant we moved into the top-10 early on.  My crew chief gambled on the tires holding up when he told us to stay out during pit sequences.  My hat is off to him, because it was a brilliant move.   Once we got near Andy, he battled us hard.  Poor Albert got some good runs on me, but I cut down on him going into Turn Four.  I went over to his pits to apologize after the race, but he had already loaded his car and left the grounds.  It was nice to finally get back into the top-five."
Pawluckie finished in fifth, while Plank crossed the line in sixth.  They were the final two cars on the lead lap.  Mark earned the "Hard Charger" award by climbing 11 positions during the race.  Plank, Rhyne, and McCuin were the only drivers to complete the race without incident.
Green (7th), Thomas (8th), Husted (9th), and Hadden (10th), all crossed the line one lap down to the leaders.
Husted was less than enthused with his race.  Reached in the pits, he turned towards his hauler and said "My official comment is 'no comment.'"  Hadden was also disappointed in the finish, but agreed to be interviewed.  "The Umphrey's McGee team worked really hard to come up with a good setup this week," he said. "Everything felt good during practice, and we had promise of a good run.   Then race time came and the car felt like it was the first time being taken on the track. We're really disappointed with the final result.  Seeing Les and Wilbur in the stands snacking on hotdogs didn't help. Oh well, time to move on and focus on a strong finish in Indy."
Jorgensen crossed the line two laps down, to finish in 11th place.  Kabela was the last car running at the conclusion of the race,  finishing four laps down in 12th place.  Pyner (13th), Glover (14th), Kyle (15th), Sutcliff (16th), and Magee (17th), all retired early.
Rhyne's win extended his points lead in the championship battle.  McCuin's finish moved him up one position to second place, while Hadden dropped one position to third.  Turner remained in fourth place despite his foray into the world of competitive hotdog eating.  Albertson jumped four positions to move into fifth place.  With only four races remaining on the schedule, league members will have a hard time overtaking Rhyne. Their next chance comes this week on the Indianapolis Motor Speedway's road course in the 30 lap  "Red Sox United States Grand Prix"
JT's video recap:
http://www.youtube.com/user/draftin11#p/a/u/0/KZSk4gbwn1Y
RSR Standing after 8 events:
http://www.danlisa.com/scoring/season_standings.php?series_id=105
---
You may also like...
---