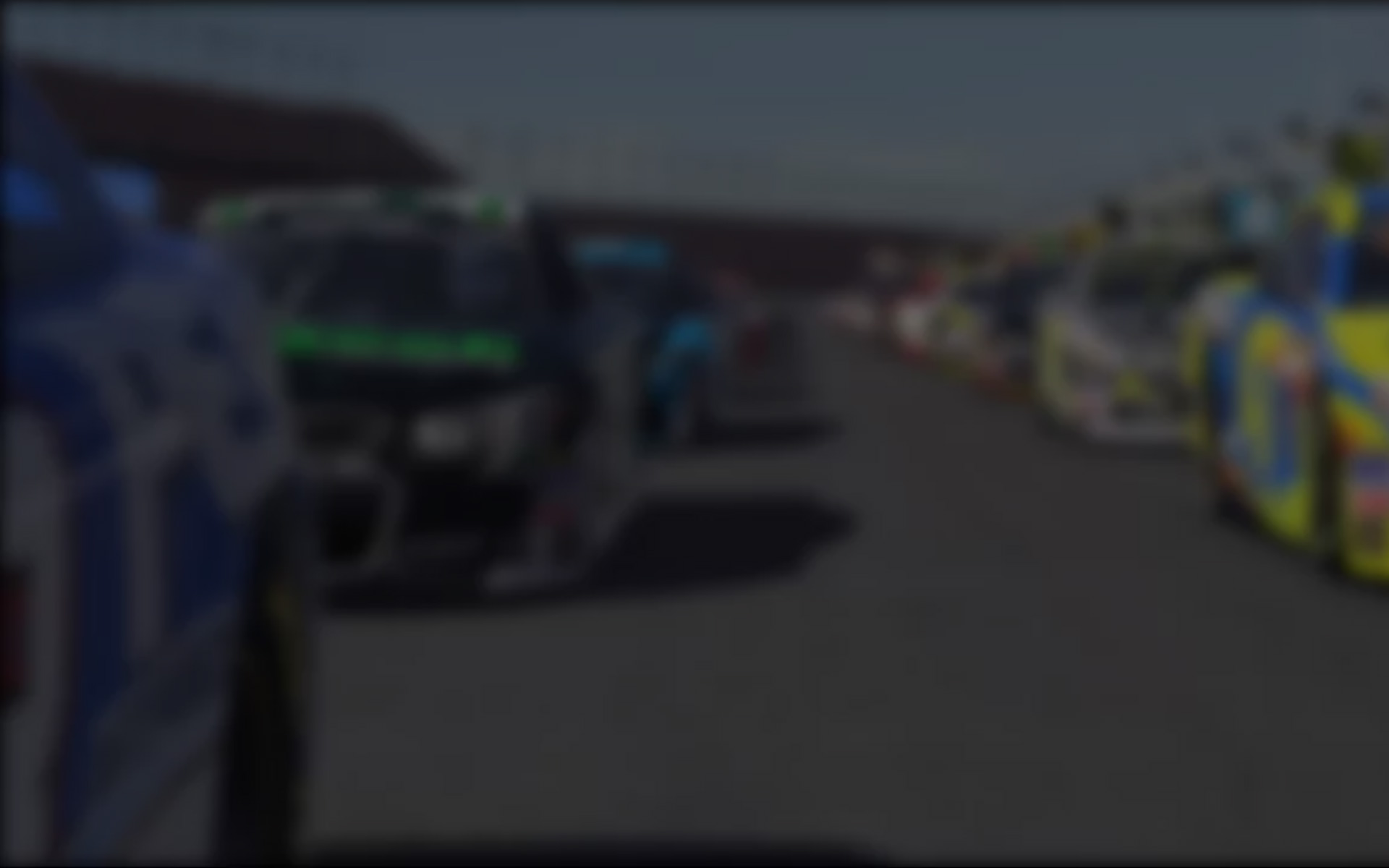 Motor racing is a passion which can be difficult to explain to someone who has never experienced it for themselves. The intensity, the excitement, the euphoria; these are the things which drive us towards the next turn and beyond. It's what sometimes keeps us awake at night and what allows our imagination to relive those special moments until we're able to create new ones. Although many of us will never have the opportunity to drive an actual race car, these feelings translate equally between the realms of real and sim-racing. Through platforms such as iRacing, many people have been able to experience what it's like to drive a car to its limit, clip the apex of a turn and rush towards the next challenge that lies ahead. Some have excelled at these challenges and, through hard work and perseverance, have achieved the title of "champion." One such person, the newly-crowned iRacing.com V8 Supercars Champion, is Australia's own Richard Hamstead.
Getting his first taste of racing at the age of 12, Hamstead began his journey with a controller in hand and driving down the virtual roads of Gran Turismo 3 on a Playstation 2. He soon acquired a wheel and pedal set and, "when I was about 14, I went out and bought GTR2 and fell in love with PC sim-racing," he recalls. "I've loved watching car racing for as long as I can remember but have never had the funds to do go-karting. Sim-racing has always really been a supplement for real-life racing for me."
Though many drivers (real or sim) can trace their racing roots back to past generations, Hamstead is not one such person. Coming from a non-racing family, Hamstead has little in the way of real racing experience. "The closest I have to real-world racing experience is a drive I did in a Formula Ford last year at Wakefield Park with Formula Ford Experience Australia when I paid to do 20 laps. It was a fantastic experience to drive a real race car and I'd highly recommend it to anyone who's thinking about doing it."
"In terms of passing cars, I'd say I'd be more on the aggressive side than patient because ultimately we're here to race, not to follow each other around."
When thinking about motivation, one might be inclined to ask what kind of a person Hamstead looks up to. Inspirations can come from all walks of life and, in this case, from various nationalities. Citing the fact that, "he's got more raw pace than anyone in F1, has great race craft and also has a great personality off track," Hamstead refers to German Formula One driver, Sebastian Vettel, as his favorite driver. Like the four-time world champion, Hamstead has learned how to be aggressive on the track and still reap the rewards. With a driving style which mirrors most champion drivers, Hamstead says, "I think in terms of looking after the tyres and car I'm pretty smooth. Most of the races I've won have been by keeping the tyres in their peak operating window by not over-driving them and by not sliding the car around too much. In terms of passing cars, I'd say I'd be more on the aggressive side than patient because ultimately we're here to race, not to follow each other around."
Like all drivers who have had some measure of success, Hamstead has had his share of highs and lows during his five years since joining iRacing. One such moment came during Season 1 of 2012. Referring to it as his "defining moment in sim-racing", Hamstead recalls a V8 Supercars race where he, "took pole and won at Watkins Glen…This was the first pole and win which I had ever got and basically since then I have been able to compete for wins, podiums and championships. In fact, I went on to win that championship."
On the opposite end, things haven't always been sunshine and rainbows. Says Hamstead, "When I made a mistake like cutting the pit entry line like I did at Sebring this season, earning myself a 15 second hold penalty, or making contact with Madison Down at Mosport which cost me a fairly certain podium because I redressed it, fell down the field and couldn't recover. Any race where I've made a mistake and it's cost me" is what Hamstead would refer to as one his worst moments in racing.
Currently, Hamstead is in school working towards a Bachelor of Arts with a major in Political Science. On top of that, he also works part-time at a kitchen to bring in a pay check. In regards to racing, however, Hamstead is, "thinking about doing GT Academy if it returns to Australia next year."
"It's just such a great feeling when you push a car to its limits."
We all have our reasons for wanting to be involved in motorsports. Whether it's for the thrill or the competitive edge it brings us, it's what gets us back in the racing seat every time. Most importantly, however, it's because we love it. On racing, Hamstead said, "I think I enjoy racing mostly because I enjoy the challenge of hurling an awesome machine like a V8 Supercar around a track on the edge of its – and my – ability. It's just such a great feeling when you push a car to its limits."
Indeed, Hamstead has pushed himself to the limit as well with his name being added to the list of sim-racing champions multiple times. Still, after winning it all on several occasions, Hamstead keeps coming back. Although we all arrive with the hopes of winning the race, to Hamstead, it's more about overcoming the challenges set before you by your competitors. Hamstead is one driver who knows that the greatest victories are those which require you to fight hard against the very best in order to come out on top.  "When you beat someone like Madison Down or Josh Muggleton, it's really a great feeling to know you've done a better job than people who really are some of the best sim-racers in the world."
As Down, Muggleton and the rest of the iRacing V8 Supercar competitors would surely agree, Richard Hamstead ranks among that elite group as well.
---
You may also like...
---