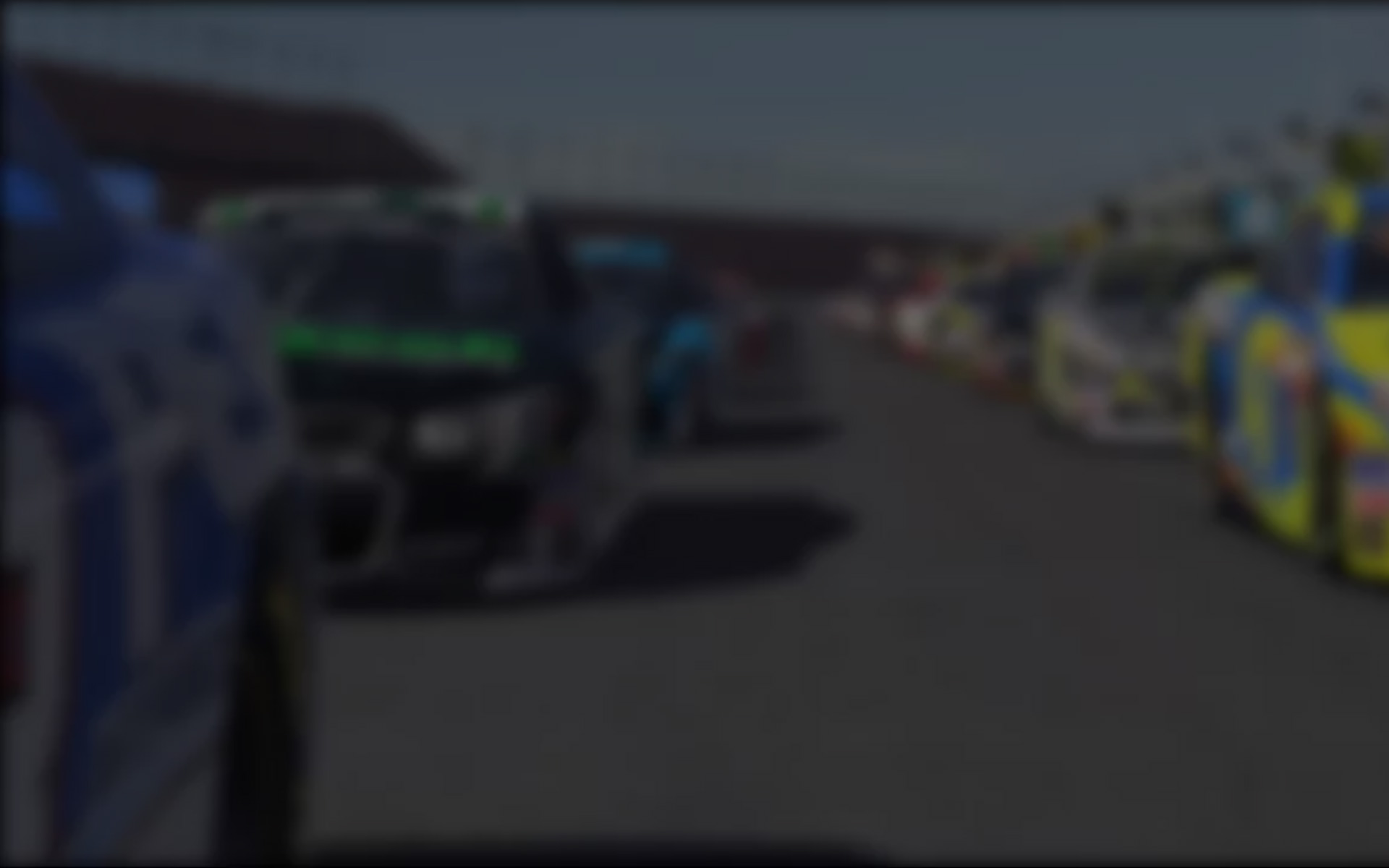 After a much needed break during Week 13, Season 2 of the 2015 iRacing.com V8 Supercars Americas series roared to life at Canadian Motorsport Park in Ontario, Canada. The start of Season 2 brings with it a few changes to the mechanical setups of both the Ford Falcon and the Holden Commodore but, most notably, also brings about the arrival of the pre-race qualifying format.
As decided by the majority of the community, the iRacing.com V8 Supercars series will now have a round of qualifying just before the race starts so that qualifying and racing will be done in a single session. Strategically, this changes-up things for the drivers. Gone are the days where setting a fast qualifying lap would carry you through the week. Now, drivers must focus on consistent fast laps for each event while working within the confines of a short qualifying window. Any mistake(s) made during qualifying will now have a direct result in the race to follow.
Qualifying
It was close, it was tight and an inch lost meant a position (or more) lost.
That's what could be said about the Week 1 qualifying round as the top-fifteen drivers were separated by only a second. Saying it was 'close,' however, is a bit of an understatement.
Looking to start things off right was Team TTL driver, Vail Riches, who took pole position with a 1:17.8. He was 'closely' followed by SDC Motorsports' Chad Chastain, who started second after being off of Riches' time by only .061s. Just behind Chastain was his teammate, Ethan Grigg-Gault, followed by Ian Ford with Beau Cattell rounding out the top-five starting grid.
Last season's V8 Supercars Americas championship winner, Marlon McMullen, came into Week 1 of Season 2 with high expectations. However, the defending champion was only able to achieve a ninth place starting position.
Green Flag
As the 38-lap online race got underway, Chastain didn't get the start he wanted and was initially swamped by Grigg. After a near collision just exiting Turn 1, Chastain had some ground to make up in an effort to catch Riches who was off to an excellent start.
As the field weaved through the twists of 'Mosport,' they entered Moss Corner where they stayed relatively clean with the exception of Brock Salmon who spun just before heading onto to the Mario Andretti Straightaway. Remarkably, however, Salmon only lost one spot after starting the race in eighth and finishing the online event in ninth.
Shake n' Bake
At the front, Chastain was putting the moves on Riches but the latter was playing a tough defensive game. Just behind them, Grigg and Cattell (who managed to slip past Ford) were in a tight battle for third early on in the race.
The battle many thought to be at the center of attention, however, was between the defending champion, McMullen, and SDC driver, Martin Carroll. Starting in tenth just behind McMullen, Carroll immediately applied pressure on the three-time champion and waited patiently for him to crack. Still, McMullen was keen on showing Carroll why he was the defending champion as he had no plans to buckle under the pressure.
Technical difficulties
Although things were looking up for the SDC Motorsports drivers in the early phases of the race, one team member had a race to forget. Citing technical issues and equipment failure, Michael Fulcher was as early retiree. "Ran a good race for about 15 laps until my screen stuttered, sound stuttered, ffb (force feedback) died and I lost all steering," Fulcher explained. "Very disappointed but what a great race it was for Round One."
War of Attrition
Back on track, Chastain made his move on Riches for the lead at the start of Lap 3 and made it stick coming out of Turn 1. Although Riches was soon under attack by Grigg, the former put the loud pedal down and regained his composure. Settling in behind Chastain, Riches found himself in a war of attrition with Chastain to see who could keep their tires in the best shape until the end of the race.
As the race wore on, however, Chastain made a mistake at Moss Corner during the final laps which allowed Riches to slip past. With Riches having conserved his tires for a moment such as this, he never looked back. Extending his advantage to just over two-seconds by the end of the race, Riches crossed the line to win Week One of the 2015 Season 2 V8 Supercars Americas series.
Chastain maintained his position to take second and was followed closely by his teammate, Grigg, who finished where he started to complete the podium. Rounding out the top-five were Shaun Kelly (who started in seventh) and Beau Cattell.
The 38-lap battle
From start to finish, Carroll and McMullen battled tooth-and-nail for position. It wasn't until the end of Lap 36 that Carroll pounced on an opportunity left open by McMullen at Whites Corner. The two went side-by-side down the front straight with McMullen having the pace but Carroll having the inside line. At Turn 1 of Lap 37, Carroll made the move count as he completed the pass which took him all of 36 laps to complete. In the end, Carroll held on even as McMullen fought to regain his position as the two finished seventh and eighth, respectively, and were most likely a few pounds lighter from sheer perspiration.
A full replay of the race broadcast by the boys at V8s Online can be found here.
This SoF (Strength of Field) race had a strength of 3350 and was split two-times. The top-five finishers from the second split were as follows:
Split 2/SoF 1508
1-Isaac de Figueiredo
2-Mathew Ross-munro
3-Jay Warren
4-Chris Brooks
5-Adam Hyland
Monday SoF race results
| | | |
| --- | --- | --- |
| Split 1/SoF 3400 | Split 2/SoF 1911 | Split 3/SoF 1185 |
| 1-Beau Cubis | 1-Alan Meyer | 1-Trent White |
| 2-John Emerson | 2-Christine Rogers | 2-Tony Lynch |
| 3-Ethan Grigg-Gault | 3-Mathew Ross-munro | 3-Adam Hyland |
| 4-Beau Cattell | 4-Bruce Kelly | 4-Stephen Jenkins |
| 5-Michael Fulcher | 5-Brenton O'Brien | 5-Jason Hyde |
Week 2
Visiting Leicestershire, England once again, Week 2 of the iRacing.com V8 Supercars series takes us to the legendary Donington Park Racing Circuit for 24-laps around the Grand Prix configuration. A slippery circuit even for the most grip/downforce inclined cars, Donington is doubly so for the big V8. As such, it will take skill and precision to carry all 635hp around this roughly 2.5 mile circuit.
With many drivers coming out swinging for Season 2, we're in for an exciting 12-week stretch of racing. Be sure to follow V8s Online to stay up-to-date with all of the broadcasts.
---
You may also like...
---