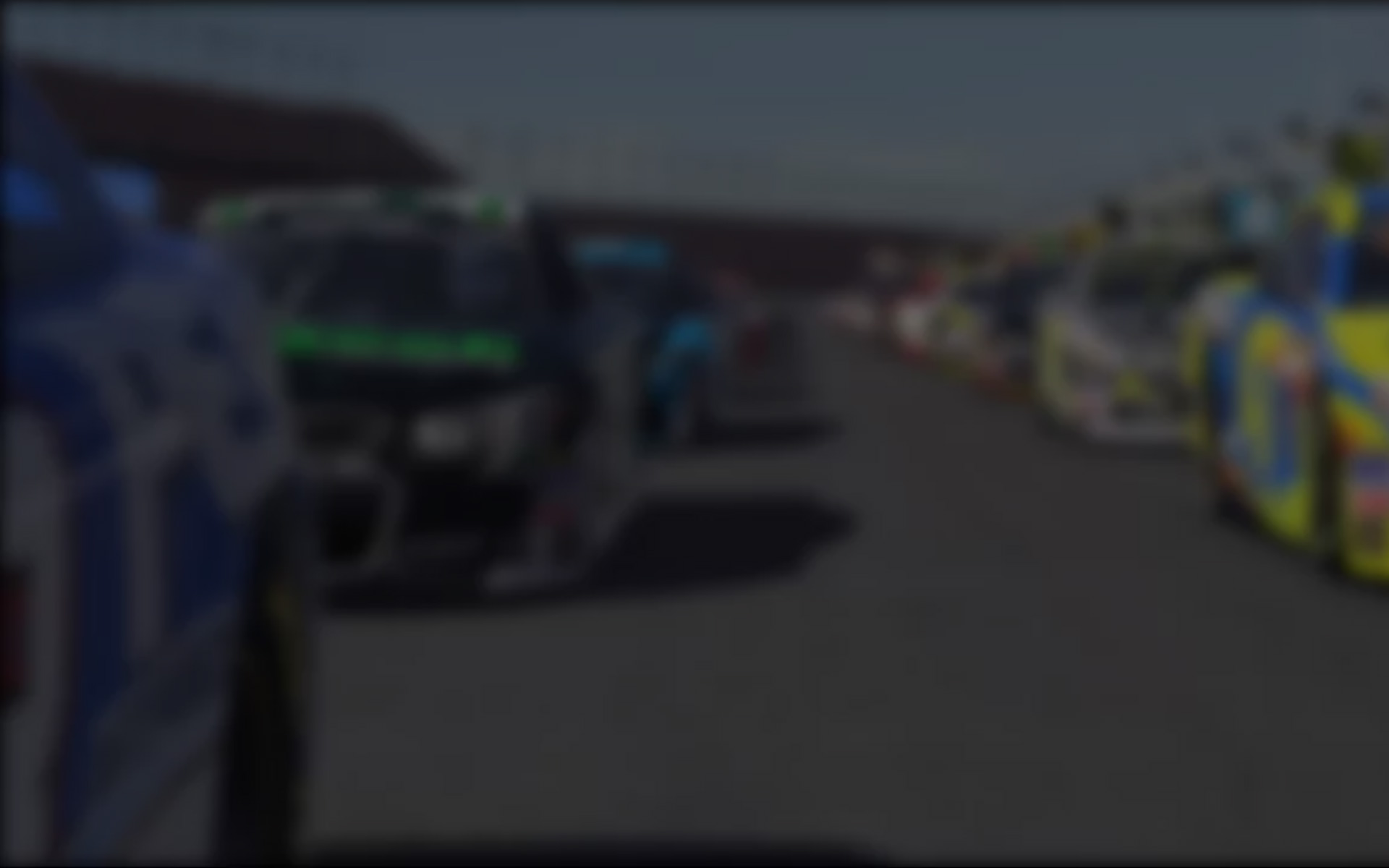 September 21st, 2010 by DavidP
The NASCAR iRacing Pro Series stormed into Richmond International Raceway for Week Ten, under the lights for the first time in series history. Richmond has always provided some of the best racing the series has to offer, and this week did not disappoint.
Justin Trombley played his strategy right, and was able to take the top split of the week on Friday morning. Although Tyler Hudson dominated the majority of the race, Trombley was up front when it mattered, earning him the top spot. Hudson managed a second place finish, and a great points total to go along with it. Thomas Hazard, Mitchell Hunt and Dana Wymer rounded-out the top five.
Wednesday night hosted two stellar, unpredictable races. In the top split Trey Eidson scored his second career pro victory. This is just what the doctor ordered for Eidson, who has been struggling mightily in recent weeks. Daniel Pope finished second, despite leading 140 of the 160 laps, with Mitchell Hunt, Levi Poland and Charles Cosper completing the top five.
Brad Davies overcame terrible track position late to steal a win away from Richie Davidowitz in Wednesday's second split. Davies elected to go with new tires with only a handful of laps remaining, and was able to work the high line to the front. Davies only led four laps en route to his victory in a race that was mostly dominated by the tandum of Jameson Spies and Jim Caudill Jr.  Davidowitz was able to hold-off a hard charging Justin Lowery for second, Jordan Erickson had a solid fourth place finish as Spies slipped back to fifth late to round out the top five.
Although Caudill had a stellar car Wednesday, he was not able to seal the deal. However, he made up for that in Saturday's lone race. Caudill led 56 laps, and was able to hold-off part-timer Brian Schoenburg for the victory. Byron Daley led the most laps but came home third, Pedro Mojica rebounded from a miserable Wednesday outing to finish forth, and Gabriel Solis had his best run to date finishing fifth.
Last but certainly not least was Josh Berry. Cleaning house. Again. Berry won Sunday's only split, upping his win total to a stellar 9 out of his 14 starts. Berry earned 292 points and commandeered the NiPS points lead from the idle Ray Alfalla. Daniel Pope finished second to Berry, Nolan Scott was third, Brandon Buchberger fourth and Greg Spears rounded out the top five.
It's back to the cookie cutter tracks for the NiPS this week, with Chicagoland being the next stop. As the season continues into the second half, top fives are vital for anyone hoping to make the NiCWS. The bubble drivers are starting to feel the pressure, and will need to get up on the wheel and make something happen to solidify their chance at sim racing's most coveted series.
---
You may also like...
---