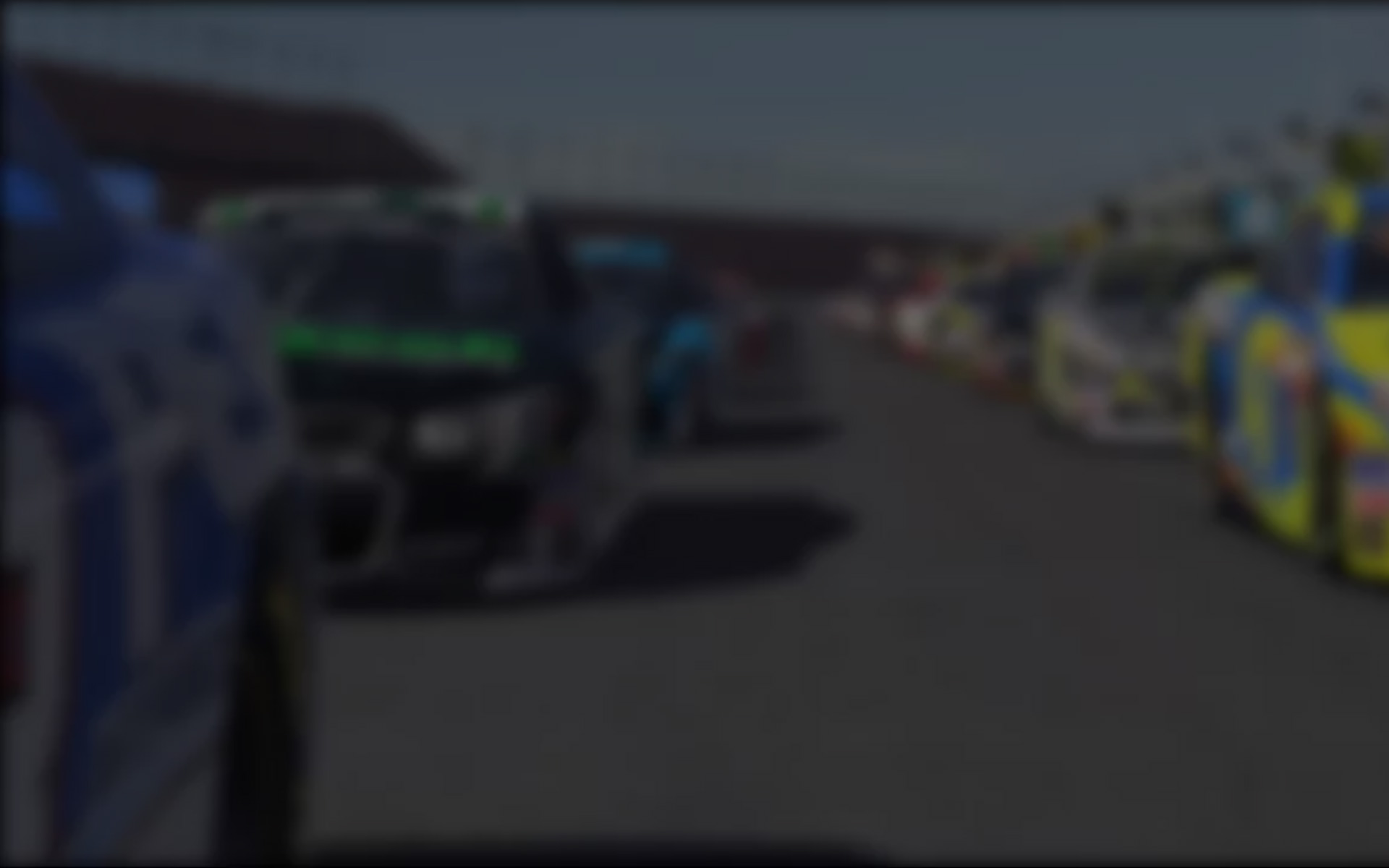 November 25th, 2016 by Paul Slavonik
Round 3 of the 2016 Road to Pro on iRacing saw drivers continue their quests for one of the coveted slots in the 2017 iRacing.com World Championship Grand Prix Series. As drivers from all over descended upon the digital replica of the legendary Silverstone Circuit, the top split consisting of 31 drivers in the online race knew that they had to race clean and efficient if they hoped to continue their charges towards the ultimate prize.
The Podium
American driver Stephen Michaels showed that one doesn't have to live across the pond to compete in the big leagues. Starting from pole, Michaels would go on to lead all 54 of the 60 laps on his way to victory. With a tight margin of about a half second, the Floridian managed to hold off the pressure from behind while running an incident-free sim race from pole to checkered.
Having a much better performance than his previous run last week at Montreal, Jamie Fluke of Apex Racing UK was able to bring the pressure to the lead driver but just missed out on the win. Starting from fifth, the Irishman worked his way up and around traffic while also running an incident free race. Although he was just over a half second shy of victory, Fluke showed his cards at Silverstone as someone who's a serious contender. Despite his poor finish last week, his fifth place finish at Interlagos during Round 1 gives testament to his driving skill.
Rounding out the final step of the podium was Cem Bolukbasi. Finishing where he started in third, Bolukbasi was still in the fight to the very end as he, Fluke and Michaels did battle for the lead of the race. As all three sim racers finished within one second of each other, Bolukbasi was able to grab a load of points as he chases the dream. Showing strong pace throughout the online event, the next closest competitor to Bolukbasi was over seven seconds back.
With Michaels, Fluke, and Bolukbasi filling out the Round 3 podium, the remaining top-five spots were filled out by Marcus Jensen who started and finished in fourth followed by João Vaz who worked his way up from ninth to round out the top-five.
Standings
As Round 3 wraps up, Bolukbasi's podium run was enough for him to take the championship lead with 936 points. He overtakes Bono Huis (924) who had a strong run at Silverstone which saw him finish in sixth from tenth. Freek Schothorst (904) maintains his spot in third after a ninth place finish during Round 3 followed by Marcus Jensen (893) and Pashalis Gergis (758).
As the nine-week season continues on, Round 4 takes drivers to Suzuka International Racing Course. For 53 laps, drivers will continue their charge as they aim to not only take the top step of the Road to Pro series, but to also keep their eyes on the big picture which is to ultimately secure a spot in the iRacing World Championship Grand Prix series. Consistency will be the name of the game as the iRacing Road to Pro series continues.
---
You may also like...
---