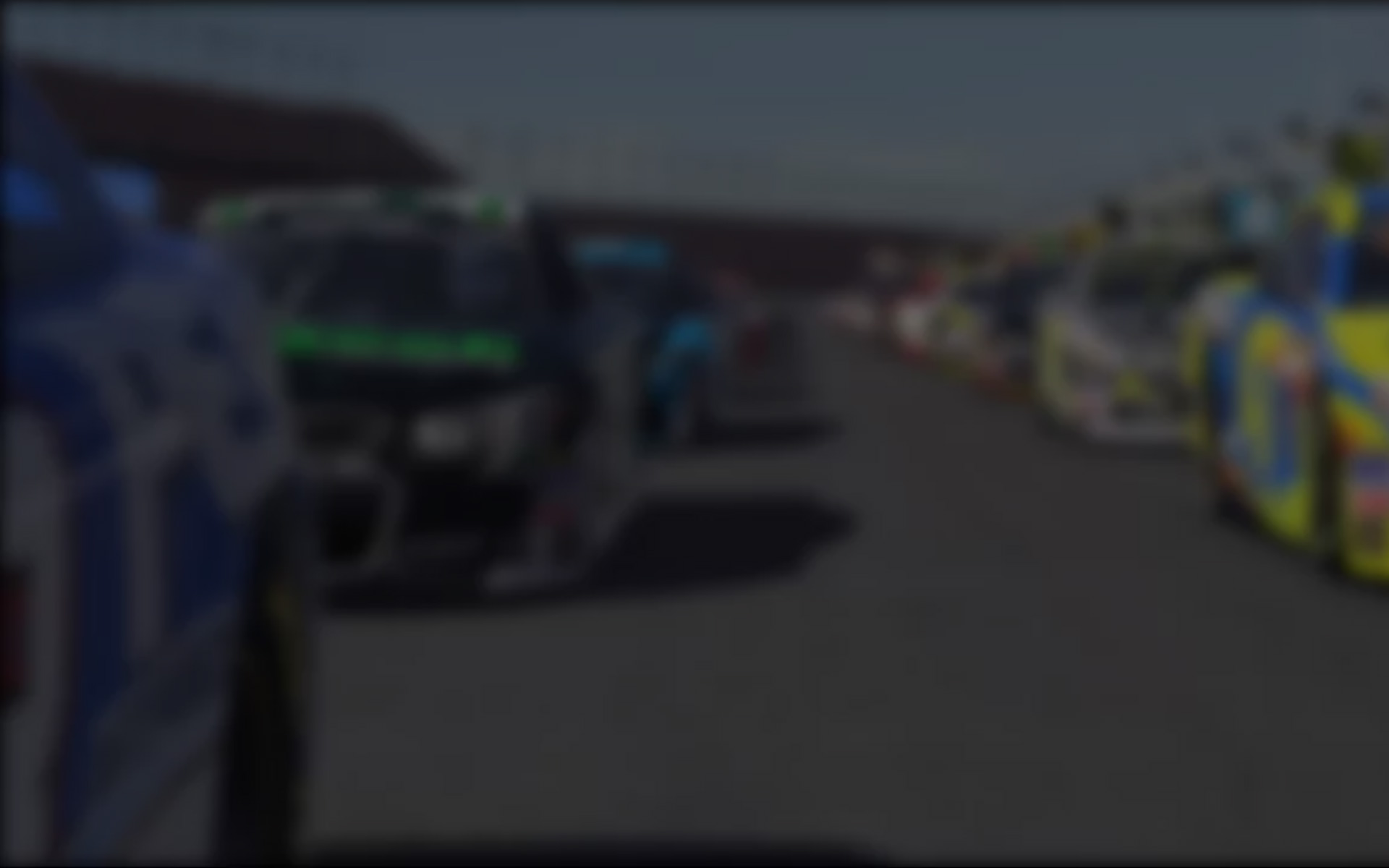 With the inaugural iRacing Road Warrior Series heading to the checkered flag, competitors assembled at the virtual Brand Hatch for the Formula Festival in honor of the legendary Formula Ford Festival.   iRacing's Formula Festival had three classes for the 45 minute sim races:  Star Mazda, Skip Barber F2000 or the SCCA Spec Racer Ford. As expected, the sim racing was intense with these three different classes pounding around the 2.3 mile circuit.
The Saturday 1:00 GMT race kicked-off the weekend with Jerome Haag starting from pole in his Star Mazda and leading all 33 laps, setting fastest lap overall in the bargain.  Fifteen seconds back came Michael Cleary, who had an impressive run from his tenth place starting spot to claim the runner-up spot. Behind him, James E Crawford and Mike McKinney had a close battle for the final podium spot. At the line Crawford edged out McKinney by a mere .003s for third with Rob Kodey salvaging a fifth after starting in third place.
Aday Coba Lopez claimed the Skip Barber class win ahead of David Buda, the only sim racer to finish on the class lead lap with Lopez.  Robert Senneville snagged the final podium spot and 13th overall, with  John Cousland fourth and Adam Hawks fifth.
The SRF action saw Nathan Schartner set the fastest class lap to take the win over an impressive Mehdi Mokrani, who started 28th overall.  Eric Winter earned the final podium spot,  followed by Ochi Yoshihiro and Jesus Sicilia.
Saturday 20:00 GMT overall race victory went to Piers Prior after leading 14 laps and setting the fastest race lap. James E Crawford took home second place after starting in 18th while Mike McKinney held his starting position to claim the final step on the podium. Bryan Goddard finished in fourth after starting in seventh place with Justin Brunner fifth.
Enzo Canta took the Skip Barber win and fastest lap, besting Road Warrior front runner Julian Rodriguez Moreno to take the class win. Moreno finished a whole lap clear of third placed Gerald Luger with Pablo López (P4) and Steve Civic completing the top five in class.
Herve Garnier won in SpecRacer Fords followed by David Soranzo with Thibaut Bentejac third and 25th overall. Brad Haigh finished in fourth and set the fastest class lap.
Mike McKinney captured overall honors in Sunday 1:00 GMT with his Star Mazda. McKinney led all 34 laps and set the fastest race lap to beat Michael Cleary as Kodey rounded-out the podium ahead of  Mark Ursel and Kevin Weerman.
The Skippy class saw Francisco Esteve set fastest lap en route to the win.  One lap aft came Duncan Coppedge while Karsten Rudorf third place after starting in 23rd.
Mehdi Mokrani claimed the SpecRacer Ford win. Mokrani was followed by Wayne C Bourke in second and James Fox in third ahead of Daniel McEvoy.
The final race of the weekend took place at 12:00 GMT Sunday. Mali Francis claimed the Star Mazda win after leading seven laps with Cam Stark finishing second .1s behind th winner. Dustin Herröder rounded out the final podium spot in third after starting 13th with Samuel Doecke in fourth ahead of Vladimir Marchevsky.
Enzo Canta took another Skip Barber win on Sunday, followed by Johan Lespinasse who also set the fastest class lap. Rob Read claimed third place from Alex Dicks and Robert Senneville.  The SRF class win went to  Massimiliano Ficarra with second place — Kimi Asumaniemi – also setting fastest class lap. Martin Enzmann earned the final podium, with Herve Garnier coming home fourth ahead of Matthias Weiger.
The iRacing Road Warriors take a break before heading to South America for the virtual Brazilian Historic GP at Interlagos. The sim racers begin piloting their Lotus 79s between the lakes on November 21st.
---
You may also like...
---