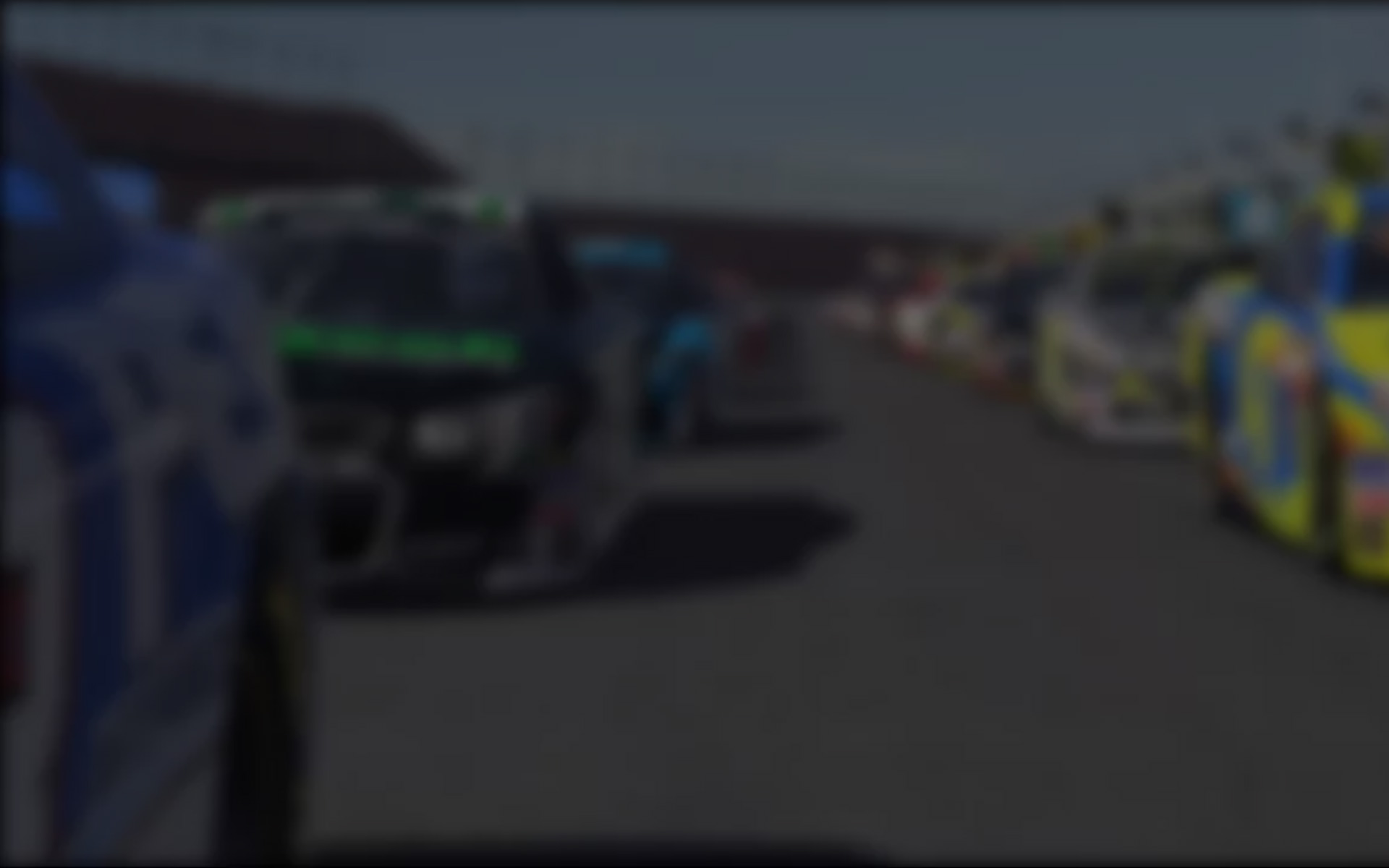 This weekend iRacing once again virtually paralleled a world class event, namely the Monterey Historic weekend at Mazda Raceway Laguna Seca.  While the Monterey Historics see a wide variety of vintage classics, our virtual Monterey Historics used one of racing's most iconic open wheel cars: the Lotus 49. Suffice to say competitors did their best Jim Clark imitations in pursuit of a Road Warrior series win.
The first 45 minute race of the weekend took the green at 1:00 GMT on Saturday, and yet again it was the Aday Coba Lopez Show at the finish line. Lopez and Cullen Brown had a very close race, finishing just under a second apart after 33 laps of sim racing. Lopez not only won the race and took home the most points on the weekend, but set a new track record with a time of 1:22.589. Rob Kodey hung-on to his grid position to take third ahead of Andre Castro who was followed across the line by Andrey Loginov. Joshua King was the biggest mover of the race, starting 27th and taking the checkers in P12.
The Saturday 20:00 GMT race saw Joao Dario lead the 32 car field to green — and lead every subsequent lap — en route to victory. Dario also set the fastest lap of the race completing the session's sweep.  Andris Slisans held his second place starting position all the way to the checkers, finishing nine and a half seconds behind the winner while Jan Schwitter improved two places over his grid position to take the last podium spot. Martin Enzmann came home fourth followed by Lars Valbak, completing a European sweep of the top five. The hard charger of the weekend was Eric Caron, who Caron improved on his 21st place start to finish 8th.
The Sunday 12:00 GMT may have had a smaller field, but it still had plenty great sim racing. Samuel Doecke won from the front row after leading 27 laps of the 33 lap race. John Bonta also improved one spot to take second, some 10 seconds adrift of Doecke while Mikael Engberg completed a Scandinavia Club two, three podium finish.  Stephan Roesgen improved three spots from his grid position to claim fourth place and Jere Vikki advanced a similar number of positions to complete the top five.
The next round of the iRacing Road Warrior series will take to the track August 22nd through August 24thin the 2.4 Hours of the Zolder Circuit for GT3 cars. The racers will have a choice between the RUF Track, McLaren MP4 GT3 or the BMW Z4 GT3. The combination of dicey GT3 racing and the tight Zolder Circuit ensures a weekend of intense competition.
---
You may also like...
---