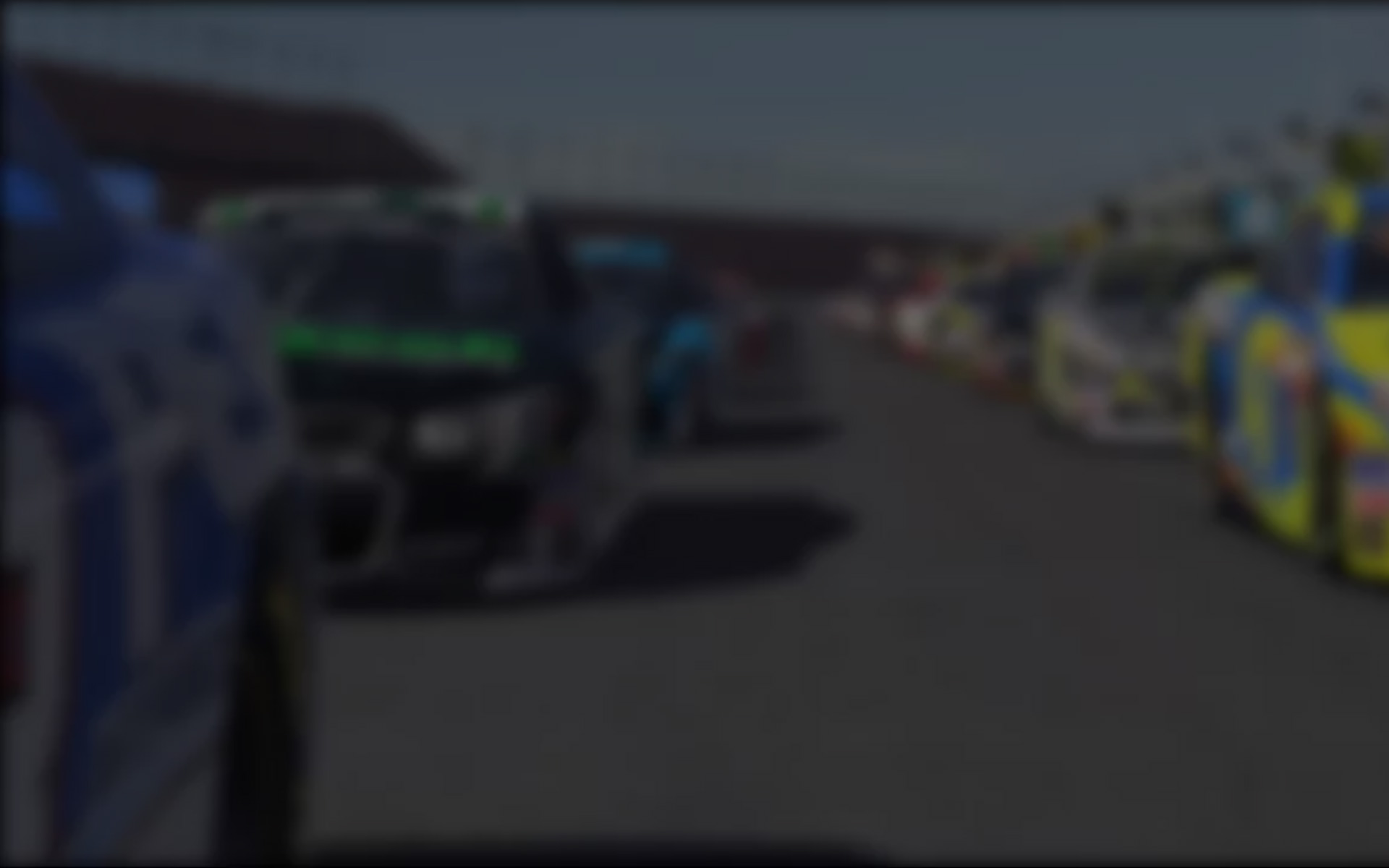 Oulton Park hosted the fifteenth round of the 2014 iRacing Road Warrior Series. The Road Warriors' weapon du jour was the Radical SR8, an extremely nimble and very fast car. Weighing-in well under 2,000 pounds and with nearly 380 horsepower on tap, this beast demands a few hairs on a sim racer's chest – and preferably the soles of their feet — in order to extract its peak performance. The Radical will bite you when you least expect it, and this past weekend of sim racing was no exception: Only nine cars finished on the lead lap at the checkered flag across all of the races . . . combined.
The Saturday 1:00 GMT kicked the weekend off with 18 starters. Rob Kodey had the pole, but ran into problems early and failed to lead a single lap. Sean Woodhouse prevailed in the end leading 17 laps along the way.  Some 45 seconds behind, Kyle Young took second place after starting tenth while Romain Bouteiller improved one spot over his grid position to take the final podium spot. Jeff Heeney also improved one spot over his grid position to place fourth ahead of Wayne C Bourke who led 44 laps before being black -flagged for a pit infraction; small consolation perhaps, but Bourke was also credited with setting the fastest lap of the race.
The Saturday 20:00 GMT race saw, Road Warrior Series front runner, Julian Rodriguez Moreno start on pole and lead fifteen laps before running into technical trouble and disconnecting from the race. With Moreno out of the way Francisco Esteve prevailed leading 20 laps on his way to the checkered flag.   His was not a cakewalk, however as he swapped the lead with Massimiliano Ficarra a couple of times.  In the end, Ficarra finished some 20s back in second after a late "off" and pit stop after leading 29 laps and setting the fastest race lap.  Kodey claimed the final podium spot and took home a solid 122 points. Jan Schwitter finished in fourth and was the last car on the lead lap, while Andris Slisans finished fifth after starting in ninth position.
The final chapter of the weekend was written in Sunday's 12:00 GMT race. Tomas Podprocky dominated the race leading 50 of 63, lapping the field and setting the fastest race lap. Mate Lorinczy improved from fifth place on the grid to claim a distant second while Andrey Loginov maintained his starting spot to mount the final step on the podium.  Robert Plumley picked up four spots to finish fourth, while pole-sitter Michael L Willard slipped to fifth at the checkered flag.
From tricky Oulton Park, the iRacing Road Warrior Series next takes-on the daunting  challenge of Mount Panorama, Motor Racing Circuit Bathurst or, simply, Bathurst. The Bathurst 1000 will see the Road Warriors race for 100 minutes in the Ford Falcon V8 Supercar starting on October 10th.
---
You may also like...
---