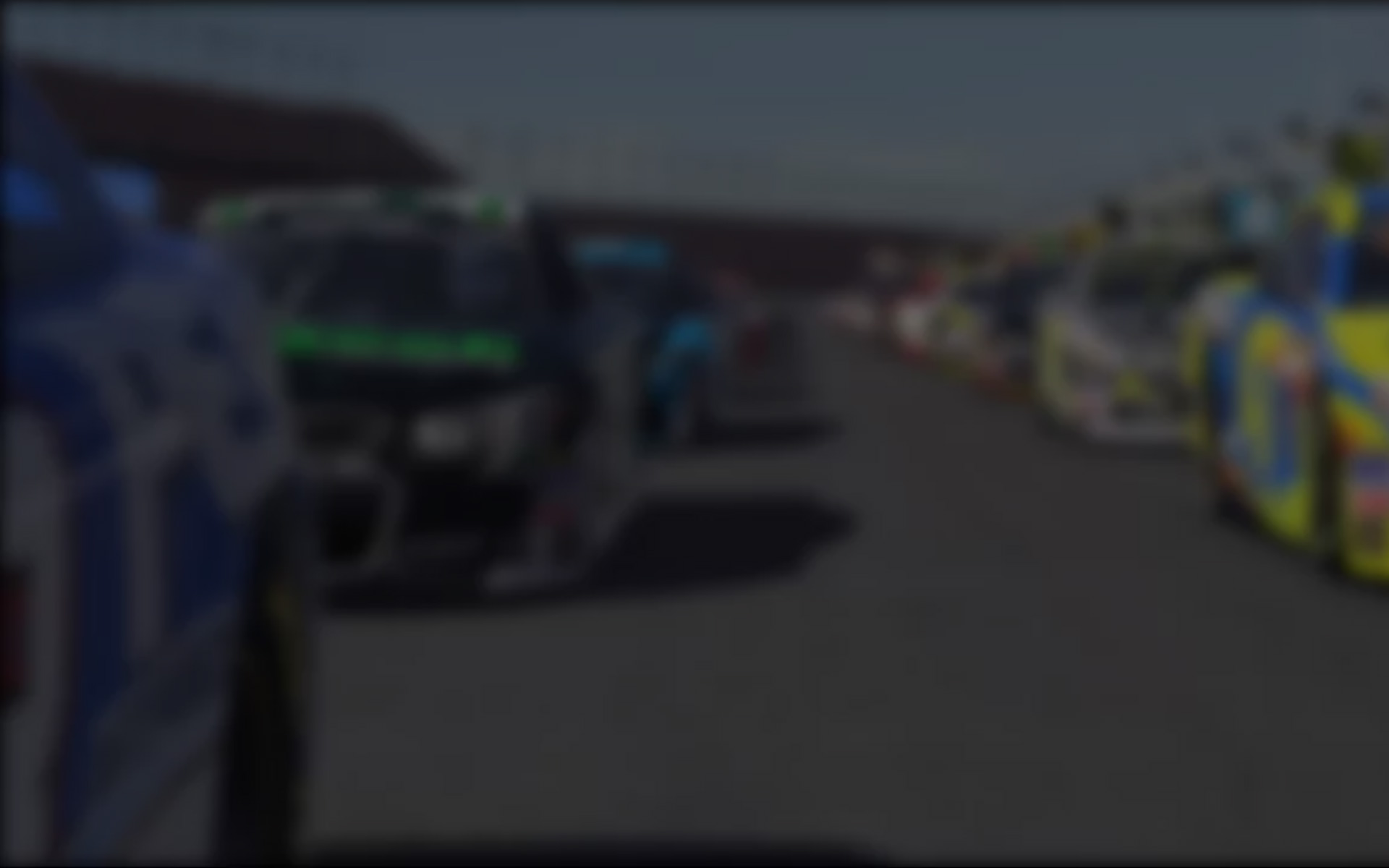 After a weekend off, iRacing's Road Warriors were back at it Down Under.  The vehicle of choice was the Ford Falcon V8 Supercar, making a last hurrah before it gives way to the Holden VF Commodore.
The main theme for the 100 minute sim race around the Mount Panorama circuit was respect. The car, competitors and — most importantly the track – command respect.  With over 600 horsepower and a top speed nearing 200, the Ford Falcon is a handful.  And a cast of Falcons 40 strong thundering around any track demands a level head to avoid disaster. Finally The Mountain must be respected; forget that for just a split second and it will end in disaster. Once described by a NASCAR great as a "geological oddity," Mt Panorama's severe elevation changes, combined with concrete walls hugging the track, makes for a volatile combination. So, in the eternal words of said NASCAR great Darrell Waltrip "Boogity, boogity, boogity boys: Let's go (sim) racing!"
The Saturday 1:00 GMT split kicked-off the weekend. Wayne C Bourke led 44 of the 46 laps to take the victory and set the fastest race lap in the bargain. Rhys Goldfinch started on pole, but had to settle for second place while Tim Faltusz took third to complete an Australia/ New Zealand Club podium lock out. Greg Sharp took home the fourth place finishing position followed by Michael Schneider in fifth.
The Saturday 20:00 GMT yet again saw the pole sitter come up short in the race itself as Martin Carroll started second, led 15 laps and set the fastest lap on his way to victory.  Pole sitter Tobias Czerny led 30 laps, but had to settle for second place ahead of Sam Compton who maintained his grid position to the finish.  Alexandre Lacroix was the final lead lap car bringing his Ford home in fourth place while Joao Dario made the drive of the race, coming from 25th to fifth.
The pattern of pole winners failing to deliver in race conditions was upturned in Sunday's 1:00 GMT event that saw Ian Ford take his Ford flag-to-flag and set the fastest lap to complete his hat trick. Eric Winter finished second after starting sixth, while seventh place starter Michael L Willard came home third  from Robert Henderson and James E Crawford.
The Sunday 12:00 GMT race put the final punctuation point on the weekend with Martin Carrol taking a hat trick of his own. Carrol started on pole, led every lap, set the fastest race lap and (of course) won. Julien Oligo held his starting spot to take second place; likewise Greg Sharp also failed to advance from his grid spot and finished third while Adam Chmielewski took home fourth followed by Yoann Sarzynski in fifth.
---
You may also like...
---