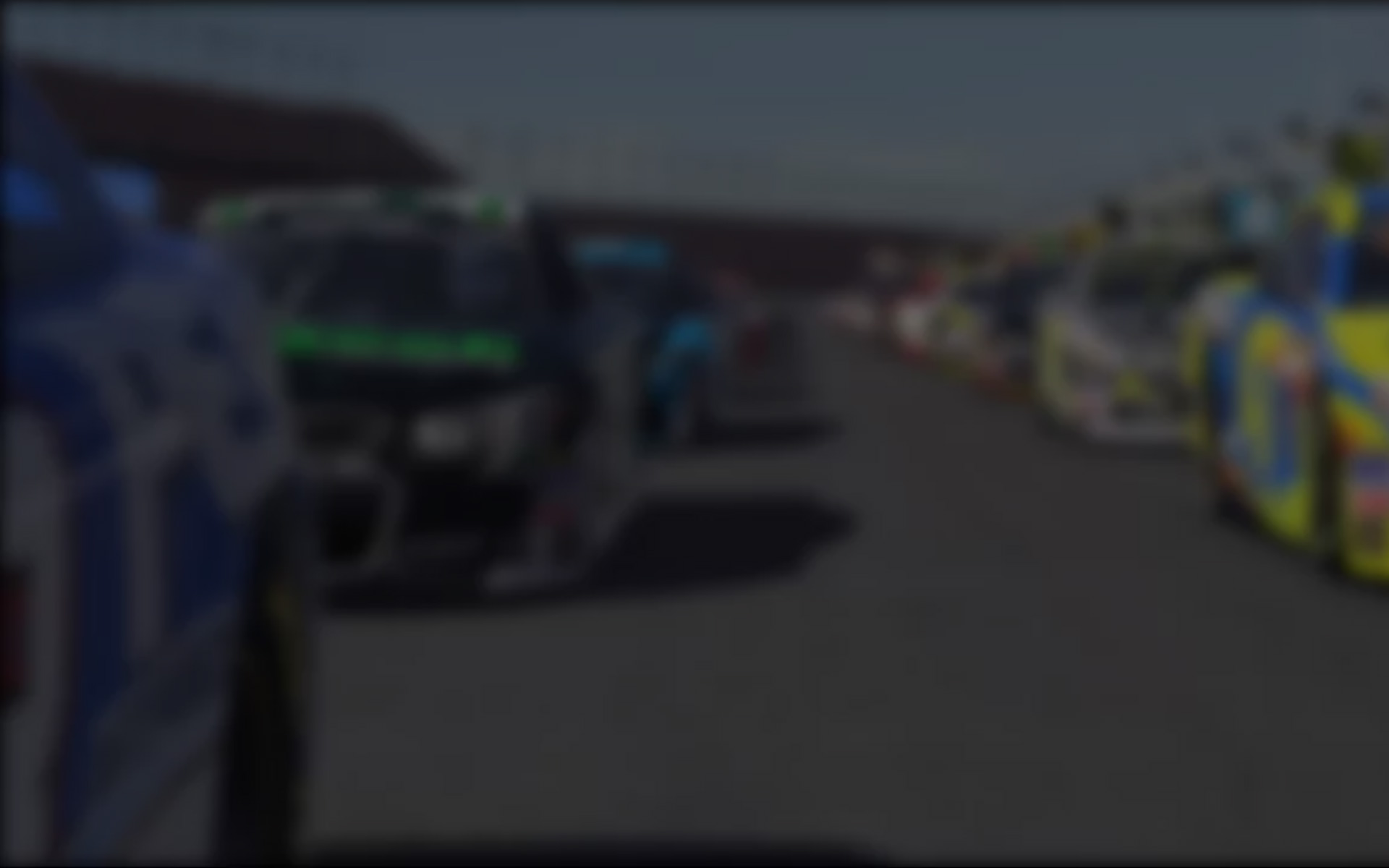 Over the last half a year I've gotten to know Rocco Horvath and his truly remarkable story through iRacing. Recently he answered questions for iRacing News on a range of topics from racing professionally in the US on motorbikes (AMA Pro Super Sport Class), to being on a mission to walk and — ultimately — race again. The article is not a short one by any means, but Rocco certainly has a story to tell. – Cam
Hey guys, my name is Rocco Horvath. I was born September 15, 1994 and have loved racing since. Whether it's on bicycles, snowboards, motorcycles, cars, dirt, street or virtually, I love it all. When I was 12 my parents bought me my first dirt bike, a Yamaha TTR125. For the first two years we only rode maybe six times in total, but I met some friends who offered to take me to the motocross track. I don't know what it was or how I did it but I picked-up the pace pretty quickly.
Within a few months I was passing my friends who were riding Honda CRF250s. My dad then bought me a Ducati 749s – it was the first street bike he had purchased since he was 20. Believe it or not, my mom suggested to him that he take it to the local track. I went with him just to watch but after seeing it I knew I wanted to get on track. My parents bought me a 2007 Ninja 250 as a bike to start out on. After practicing on that for a year I moved up to a Suzuki SV650 in 2010 and began racing at the club level with Championship Cup Series (CCS). Within five rounds I won my first race and by the end of the season I had 10 wins and 15 additional podiums which earned me the amateur of the year award. The next year I obtained my Expert license and was racing a Kawasaki ZX6R. After only three Expert races I moved up to the professional level racing in AMA Pro Road Racing!
My first year in the pros I finished ninth in the championship despite missing the first round of the season. My second year in the pros (2012) I signed on to 'Aussie Dave Racing' but I was definitely struck by a sophomore slump. I was on a new bike, a Yamaha R6, which I liked more but it offered some challenges. During a test at Fontana I blew a motor then the next day high-sided and hurt my back. Three months later at Daytona I was in fifthplace out of 52 riders with four laps to go and my bike lost all power due to an electrical malfunction. The next round at Road Atlanta I high-sided going down the hill after Turn Three, broke my elbow and suffered a concussion. The next round at Sonoma my foot peg fell off on the first lap of the race. And two rounds later at Road America I blew a motor during practice, hit the air fence at Canada Corner, ran out of fuel during qualifying and blew my exhaust header during morning warm-up. It all seemed pretty unfortunate happening in such a quick succession! Two weeks later I had my life-changing crash at Willow Springs. Bear in mind this all happened within six months!
After my crash the doctors told me I would never walk or feel my legs again and, at the time, I couldn't feel or move anything from my chest down. Luckily I had my trainer, Jay Schroeder, to tell me different. He told me that if I put in the work, I could walk again . . .
"Progress is progress and I'll take what I can get."
Now, two and a half years after the accident, I can feel everywhere on my legs but can't feel everything. I can feel the muscles as they contract or when I rub them, but I still have a hard time feeling things on the skin such as temperature – but it's still getting better every day. Movement-wise I can now sit in my chair and kick my legs out in front of me. I can sit on the ground and move my legs together. I can stand up with a walker for about 10 seconds and just within in the last month I've been able to lift my knees up as if to take a step.
It's incredibly slow progress, very difficult to see from day-to-day, week-to-week or even month-to-month, but progress is progress and I'll take what I can get. A lot of people ask me "So when do you think you'll be out of the chair and walking like normal?" Unfortunately, I have no idea. It could be in five years, it could be in five months. I really don't know. After seeing the progress I've made in the last two and a half years, my goal would be to walk normally in another two and half years. I wish it could be faster but that's just the way it works.
In the meantime, I've been in the works of starting my own non-profit foundation. The goal behind it is to help other people with spinal cord injuries pay for rehabilitation to walk again.  I just hate seeing people not given the opportunity to walk because they don't have enough money. Since I've been training at Evo Ultrafit I've seen six people who wanted to continue with rehab but couldn't because of financial troubles. My goal is to help five people by the end of the year. I have a website, but I don't update it often at the moment. If you want to check it out, the URL is RoccoRecovery.com!
I really want to thank the iRacing staff and community for contributing to such an awesome racing atmosphere. I've met a lot of friends within the last year and it's been really exciting racing again even if it's "just" on my computer. I hope to see everyone on track soon.

Q: How long have you been sim racing for, on iRacing or other sims?
A: I've played a variety of racing games over the years but iRacing is the first proper sim I've played. The first racing game I ever played was CART Precision Racing for PC when I was five years old. A few years later I got a PS2 and played Gran Turismo 2, 3 and 4 along with F1 Career Challenge 99-02. I used a Logitech Force Feedback wheel which I still use components from for my hand controls despite being over 10 years old. After 2008 I took a break from racing games until I found iRacing in 2014.
Q: Where did you hear about iRacing?
A: I heard about iRacing when I went down to a karting track in Tucson, Arizona called Mussleman Honda Circuit. The owner put-in five sims, all with triple screens and ClubSport BMW M3 GT2 wheels. I did a few hosted races while I was there that day and signed-up for a membership that night.
Q: On iRacing what is your favorite track and car combination?
A: That's a really tough question. The cars I enjoy the most are the Star Mazda, HPD and the DW12. My favourite tracks are Montreal, Spa, Road Atlanta and Sonoma. But if I had to pick an all-time favorite it would probably be Star Mazda at Spa. Even though it's a draft-fest, it provides great racing, takes skill and strategy to win.
Q: What is your most memorable experience on iRacing?
A: My most memorable experience on iRacing would be my first IndyCar Oval Fixed win. It was at Kentucky during Season 3 of 2014. I was supposed to start fourth but for some reason I decided to start from pit lane. There was a caution on Lap One so that allowed me to catch-up. After the restart I began passing cars nearly every other lap and by Lap 40 I had passed all 18 cars in front of me. Now that I was in the lead with 10 laps to go, second place was not giving up easy. He kept coming pass me on the S/F straight but only after the finish line so I wasn't really worried. On the last lap he set up way wide going into Three so I knew he was going to have a good drive to the finish. As we come out of the last turn I had no idea where he was. All I knew is it was going to be close. I ended up winning by .002 seconds!
Q: Who is your favourite racing driver/motorcycle rider in any series?
A: My favorite driver since I was five years old was Michael Schumacher. At the end of the season from 2000 to 2004 my parents would buy me a big poster of him to put in my Ferrari-themed room. On the motorcycle side it would have to be Troy Bayliss. Incredible rider and when I met him at Miller Motorsports Park in 2008 he was a genuinely nice guy who talked to me and my dad for a few minutes. Great experience.
Q: How old were you when you first began riding motorcycles?
A: I started riding dirt bikes when I was 12 years old and just did casual trail riding for the first two years. Then some friends took me to the motocross track and I picked-up some decent pace. After doing that for a year I got my first street bike, the incredibly fast and stylish 2007 250 Ninja!! And yes, that was sarcasm. After casual track day riding on that for a year I moved up to a SV650 in 2010 and started racing locally at Firebird International Raceway; picked-up my pace really quick and within a year and a half I was racing 600s professionally in the AMA Pro Racing Supersport class.
"All I knew is it was going to be close. I ended up winning by .002 seconds!"
Q: Out of all the tracks you've raced at during you time riding in the AMA Pro Racing Supersport class, what was your most favorite, and what track would you most want to race on that you hadn't already?
A: That's a very tough question again. I've ridden on the most amazing tracks in the United States: Daytona, Road Atlanta, Road America, Laguna, Barber, Miller, Mid-Ohio with a bunch more. But my favorite would probably have to be Sonoma. It is a very technical track, a lot of elevation changes and (it) provides great racing, for motorcycles at least. I had a Pro race there in 2012, qualified 13th and on the first lap of the race my foot peg fell off. I came into the pits and my team put on a new one just as the race got red flagged. For the restart I gridded 45th so I was a man on a mission to get as many positions back as I could. I ended up passing 31 bikes but when I jumped off the bike and looked at the timing monitor I realized I was a lap down. All that work and I only finished 40th! Still, one of the most exciting races of my life though. For what track I still want to race on would be Spa. I don't know how riding a motorcycle around there would go but I'm sure it would be fun.
"All that work and I only finished 40th! Still, one of the most exciting races of my life . . ."
Q: If you had the choice of driving/riding in any racing series in the world, what would you choose?
A: Formula 1, no doubt about it. I can't even imagine what it would feel like to pull those kind of G's. Driving a Formula 1 car flat out through Eau Rouge is on my bucket list for sure.
Q: I know you ultimately want to walk again and hopefully even race; with your trainer's (Jay Schroeder) help do you believe it will be possible after what happened to him?
A: Absolutely I do. Jay was involved in a motorcycle accident 40 years ago where he was hit by a drunk driver. His injury was at his neck so he had no use of his arms for months after his accident. By reading old Soviet Russian books on neurological training he gained knowledge of how the brain communicates with the body. Then by experimenting with different training methods on himself he figured out how he could walk again. 40 years later and you would never know he was ever paralyzed. By doing the same training he did – plus with help from an electrical stimulation machine he invented called the POV – I know I can walk again. It's just going to take a lot of work and a lot of time. It's not a matter of if, it's a matter of when.
Q: Will you be able to explain the initial incident you had which caused the paralysis and what was going through your head shortly (weeks or months) afterwards?
A: Unfortunately/fortunately I can't remember anything from 30 minutes before until five days after my crash. I can remember brief and fuzzy moments two and three days after, but nothing longer than a few seconds. From what I was told I began the 18th lap of a 20 lap race around Big Willow at Willow Springs International Raceway. I lapped a slower rider going into Turn One. Then as I was exiting Turn Two, I gave the bike too much gas with too much lean angle. The rear tire spun, kicked out then caught throwing me off the bike. I landed right in the middle of the track. The guy I just lapped had nowhere to go and ran over my head and chest at about 110mph. The impact resulted in a broken back at T6, scapula, sternum, ribs, nose and finger, two collapsed lungs and a "complete" spinal cord injury. One of the first things I remember was I kept trying to get out of bed because it was so uncomfortable. I wasn't allowed to move because I just had my vertebrae fused and two rods put in my back.
"It's not a matter of if, it's a matter of when."
My dad was the only one in the room and he kept telling me to stop trying to get up. I then asked him if I was paralyzed, and he said yes. At that point I didn't believe it, it just felt like a dream. The first time I realized this was real was about four weeks after my crash. We were going around the hospital because I had nothing else to do. I stopped in the middle of the hallway and kept trying to stand up to get out of my wheelchair. I just kept trying and trying but nothing was working. At that point it hit me and I just started crying. It actually gets me emotional just thinking about it. The whole time I had my parents and my trainers from "Evo Ultrafit" telling me that this wasn't permanent despite what the doctors say. It was reassuring; but at the same time it's just not the situation anyone wants to be in.
Q: Regarding iRacing, how do you rate your success so far?
A: At this point I'm not too happy with where I'm at. I think everyone wants to be better though. My iRating currently floats around the low to mid 2000s for road and mid to high 2000s for oval. I really feel like my pace is good enough for over 3000 for both but I get myself in a lot of wrecks. I never think about settling for seventh or fifth or anything less than first place. I always push for the win even if there are three turns to go and first has a two second lead. I'm just always pushing so hard… too hard. I'm learning though. I've realized I can't win every race so instead of wrecking while trying to win a race I can't win, maybe every once in a while I can settle for just a top five. It gets better iR, SR and points than last.
---
You may also like...
---