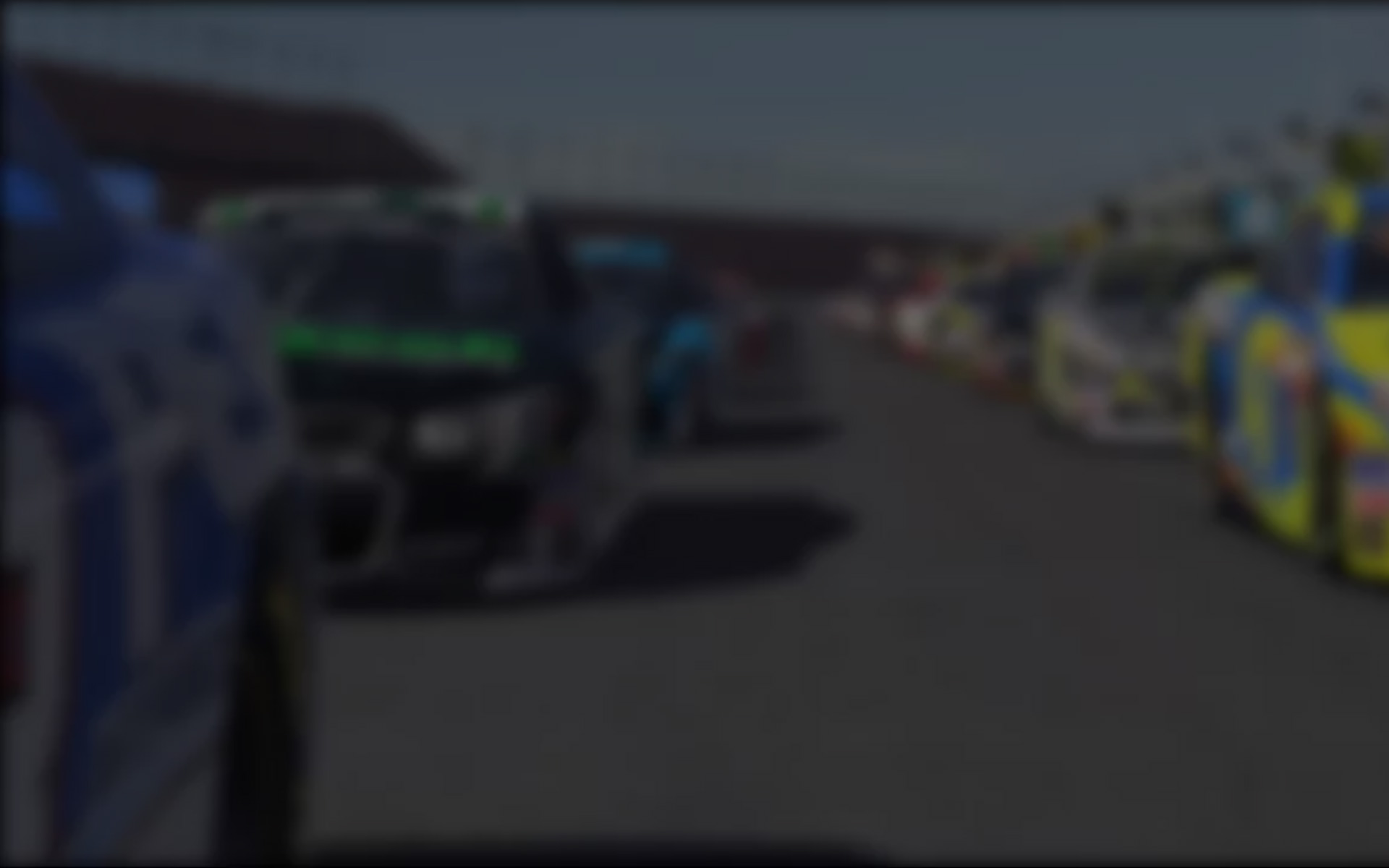 Round Four of the iRacing.com V8 Supercar Series headed to West Virginia and Summit Point Raceway. It has been a year plus since the series ran here last and with some different strategies on offer this time around competitors and fans alike could look forward to a different mix this time around the two mile road course.
Qualifying saw Justin Ruggier taking the pole position with a best lap of 1:09.798, edging Madison Down for the inside of the front row. Josh Muggleton and Leigh Day would start from the second row ahead of Shaun Kelly and Dean O'Brien, with Wayne C Bourke and Michael Fabian occupying seventh and eighth on the grid ahead of Scott U'Ren and Leigh Ellis.
The start saw Ruggier and Muggleton leading the way into Turn One with Down and Kelly following in-tow.   There would be a couple of different strategies this online race.  Ruggier chose to go out fast and take a pit stop late in the race while the majority of the field decided on saving fuel. Early on, then, it was no surprise to see Ruggier putting a second a lap on the field even as some drivers, including Richie Stanaway, Jon Latham and Marlon McMullen, pitted early from back in the pack to get their service out of the way.
With Ruggier disappearing up the road, a moment for Muggleton on Lap 14 cost him any chance of winning when he ran wide and off the track into the Hairpin.  Two laps later Thomas Gibson became the first DNF when he spun around in Turn One and, soon after, parked his car and retired from the race.  Then Lap 22 saw a mistake from Down which all but secured Ruggier's victory, as the Tatts Ford put a wheel off coming into Turn Four and and speared into the wall.
Ruggier finally headed to pit lane on Lap 30, exiting just ahead of Kelly. What promised to be a compelling battle for the lead failed to materialize, however, as Kelly he had been burning too much fuel during the race.  As a result, he had to drop his pace and, eventually, yield to Fabian who was enjoying a career best run.
It has been a very long time between drinks but after four months of trying Ruggier finally broke through and got his first victory in the V8 Supercar Fan Group colours with a dominating performance! The fuel-efficient Fabian managed to secure second place while strategy with Kelly only just making it home on fuel in third.
Down would recover from his crash to come home in fourth place with U'Ren rounding out the top five. Matthew E Hill on return to the series had a strong run to finish in sixth place ahead of Day and Muggleton, while Brad Ryan vaulted from 23rd on the grid to ninth place with Dean O'Brien rounding out the top 10 finishers.
Top Five Drivers – Championship Points – Overall
1. Madison Down – 936
2. Shaun Kelly – 925
3. Josh Muggleton – 903
4. Leigh Day – 840
5. Leigh Ellis – 780
Split Two Winner: Richard Aylward
Split Three Winner: Michael Yeo
Split Four Winner:  Cam Stubbs
Split Four Winner:  Shane Best
Broadcast done by the crew at www.v8sonline.com.au
---
You may also like...
---