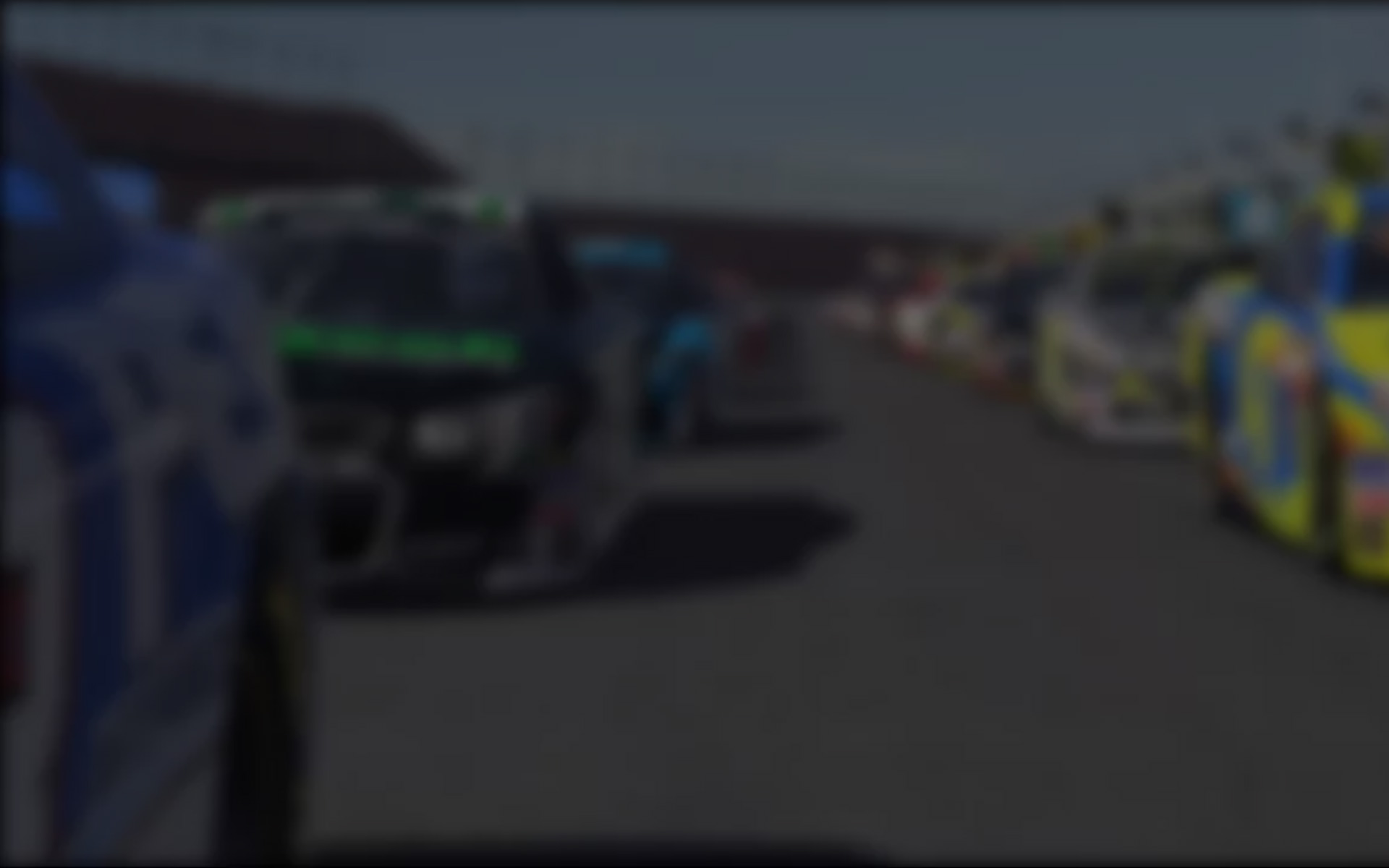 It was only months ago that the stars of the Red Sox Racing League spent the better part of 2014 battling in some of the latest GT3 equipment – complete with McLaren MP4-12Cs, BMW Z4s, and RUF Rt-12s each vying for victories. As the competitors worked to complete a third straight season of mixed GT racing, just about all signs pointed to more and more of the same for seasons to come. Yet, unbeknownst to many, save for members of the league's board of directors or those closely related, the RSR brand of racing wasn't in its strongest state. "Going GT3 racing is a no-brainer. There's no arguing that when it comes to sportscar racing, GT3-spec vehicles are incredibly popular, versatile, and will be so for the foreseeable future. But, unfortunately, these positives started to become a negative for us – there's just too many places to run these cars, other leagues, series, regionally, nationally, worldwide that give drivers, teams, sponsors, and fans options that, given our best shot or not, might not necessarily include Red Sox Racing," admitted one league official after the latest season.
"Suddenly, sponsors aren't so quick to renew contracts, and tracks are doing the same, giving preferred dates to bigger series in hope of attracting better crowds. It's a tough reality – sponsors want a return on their investment, rightfully so, and that doesn't happen if we can't guarantee big fields in front of large crowds at the best venues." Faced with the task of leveling the playing field for all three cars, and the even more important issue of luring drivers and fans to the track, directors for the league decided it was time to go in another direction. "When we unveiled it, they must have thought we were crazy, and honestly we were second-guessing things at first ourselves," introducing a six-week series featuring the Skip Barber Formula 2000 open wheeled race car at the 2014 year-end banquet. "We had success before doing something a little different and running the Skip Barber car, and now its no exaggeration to say the series needed lighting to strike twice."
Thanks to prior success and relations, league officials cobbled together a nice schedule despite the circumstances.  Canadian Tire Motorsports Park, New Hampshire Motor Speedway, Sebring International Raceway, Donington Park Circuit, Circuit Gilles Vilenueve, and Summit Point Raceway were all on tap for the Red Sox Racing League "Back To The Future" season. "We're not the headlining race at any of these venues except Summit, but that's okay – all we need is a chance," pointed out that same official. "One of the best things about going to the Skip Barber car is that its racing's equivalent of a truth serum – there isn't much in the way of downforce, engine power, sticky tires, or really any technology to hide your deficiencies," said Caribbean Food Delights driver James Prostell Jr. "Push too hard, or be anything other than smooth, and it'll be obvious, visible both on the track (as you struggle to rein things back in) and on the timesheets too. But, at the same time, these things poke a big hole in the air, so a nice long straight plus people close enough to catch the draft means no one's likely to get away from the pack.  If that's the case, it's anybody's race."
That would, indeed, be the case. Attracting 23 entrants, the opening round at Canadian Tire Motorsports Park featured 10 lead changes over 19 laps, with Chris Weidner taking the checkered flag. The following week in New Hampshire might not have produced as many lead changes on the roval, but the tight pack racing produced another new face at victory lane in Jay Osborne. Next time out, perennial favorite Brian Irby celebrated an individual victory with a win at Sebring, but the series as a whole had something to cheer about – capitalizing on the popularity of the new series, negotiations resulted in a successful expansion from six races to a full 12-race calendar, adding dates for Road America, Barber Motorsports Park, Mid-Ohio Sports Car Course, Mazda Raceway Laguna Seca, Road Atlanta & Watkins Glen. Moreover, sponsorship from Hamburg, New York's Hamburg Brewing Company materialized, becoming a major StormFront Racing team sponsor and title sponsor for three of the added races, adding more potential prize money and prestige to the mix.
Continuing with the original six schedule races, Paul Hesla wins overseas at Donington Park, then Dave Hoffman becomes the fifth different race winner in the season at another popular Formula One venue, taking the win at Circuit Gilles Villenueve. Hoffman would repeat next week at Summit Point, but it would be Reed Rundell who'd quietly take the six-week championship. According to Rundell, "Our boys did an awesome job keeping us at the sharp end of the field, and maybe we didn't take any of the big race trophies, we were always right there on the podium and now we're taking home the championship because of everyone's consistent support and attention to detail. So proud of this team!"
Setting his sights on the second half and overall championships, Dave Hoffman found himself getting into a groove. Hoffman claimed a third straight victory after a strong run at Road America, quickly making himself a clear favorite. This, in contrast to the first five weeks that produced five different winners. While Sam Dobie would break Hoffman's streak at Barber Motorsports Park and become sixth race winner for the season, Hoffman got right back on track at Mid-Ohio, taking the win there and claiming yet another victory the following weekend at California's Mazda Raceway Laguna Seca.
Hoffman may have grabbed the checkers at Laguna, but a last lap incident between Caribbean Food Delights driver James Prostell Jr. and Storm Front Racing's John Koscelniak crash stole the show. Enjoying a bit of a resurgence at Road America and Mid-Ohio, Prostell Jr. found himself in some uncharted territory on the leaderboard, threatening for top five finishes, "Mid-Ohio is always circled on my racing calendar, and I've had a lot of experience and luck go my way at Road America and Laguna, so I was very happy to see the schedule land the way it did," explained Prostell Jr. "But we're racing a little inspired too – I lost my mother-in-law to a long battle with Alzheimer's Disease, and while I have always made it a point to promote the alz.org website whenever I could, 'Ellie' (a cartoon elephant for Alzheimer's awareness) here will be riding shotgun with me on any car I race as time and sponsorship space allows. While racing with a heavy heart, we're also making a point to make every moment count, and that mentality helped us get to our strongest result this year, a sixth at Mid-Ohio."
That approach probably set the stage for the late race crash between Prostell and Koscielniak. Battling for 6th place when the white flag signaled the final lap, the two found themselves neck and neck heading to the famed Andretti Hairpin, Prostell Jr. on the inside lane. "Normally I'd say 'well, 7th's a great run for me' and back off. Not today, though," explained Prostell Jr. who locked wheels with Koscielniak, unintentionally sending the Storm Front Racing driver on a wild race-ending ride. "I was just trying to stand my ground there, nothing meant by it at all. Proud of a second straight sixth place run, but not so proud of how I got there, though. Had a good run into turn two, but couldn't quite pull off the pass, our wheels interlocked, and 7-and-three-quarter rolls later, John wasn't in sixth anymore. Growing up, I was always taught that you race hard until the checkers, but that certainly wasn't the intent.  Apologized to John later, thankfully he's okay, and also he's a great sport about it."
Back up front, we learned only two things can stop Dave Hoffman from winning the next two weeks of races and  running the table – Mother Nature and an empty fuel tank. Hoffman grabbed yet another win at Road Atlanta, but had to wait an extra week as rain showers postponed the event. The following week Dean Moll won the season finale at Watkins Glen, taking advantage of a fueling miscalculation on Hoffman's team that robbed another sure win. Despite the gaffe, Hoffman was able to handily win the overall championship on the strength of victories.
When asked about his winning ways, Hoffman revealed his "aha" moment. "Three or four weeks in, we realized that sliding this car just wasn't the way to go. It might feel fast to put the power down a little early or brake a little later, but laptimes dropped once we focused on keeping the wheels under us, maximizing the power without breaking traction. After that, the next parts were keeping it on the pavement and fuel in the tank!"  "Oh, NOW he tells us," mused Prostell Jr. at the season-ending awards banquet. "Probably the only thing Hoffman's team got wrong here was the Star Wars-based paint theme. This was the 'Back To The Future' series, and his car should have been stainless steel like a DeLorean. But then again, he always was a Rebel."
As it turns out, bigger things were in store for both the league and Hoffman.  To help promote the brand-new 2016 Ford GT, Ford announced that they have agreed to work with the Red Sox Racing League to sponsor a six-week Ford GT Challenge, the company acting as a presenting sponsor for the first time in nearly a decade. Naturally, with the road car still at least a year away from hitting showrooms, and a racing version even further off, the series will field GT3-spec vehicles based on the last iteration of the iconic Ford GT racer fitted with EcoBoost engines, set to tour Daytona, Sebring, Virginia International Raceway, Road America, Spa-Francorchamps, and Monza. "The Red Sox Racing League and its competitors were simply meant to go sportscar racing, and thanks to Ford, we have an opportunity to get back to the single-make, GT3 competition we had with the McLaren a year ago," said an official at season's end.
Already a major player in Indycar, NASCAR and Prototype racing, Chip Ganassi announced that it would not only field a one-car team in the new series, but that they've tapped champion Dave Hoffman to drive its Ford GT3. "Very excited about this opportunity," said Hoffman, looking to prove he can win with or without fenders for the highly competitive team owner.
Aiming to capitalize on the excitement from the last season and showcase the new car, rules changes have been made to open up tire competition, lengthen races, and mandate two pitstops per race. "It's a little awkward to say, but the EcoBoost engine might be a little too good," said league officials after a pre-season test. "Obviously, you can expect power from a racecar like this, but between the fact that it's so efficient and the long-lasting Michelins, Dunlops, and Hoosier tires on offer we literally had to fit the car with smaller, 10-gallon fuel tanks to force pitstops!"
A pre-season test race was held at the prestigious Monza Circuit in Italy, giving teams an opportunity to shakedown the new car and try out new pit strategies without worrying about points. Hoffman quickly worked to assure Ganassi that he made the right choice in hiring him, dominating qualifying and the 25-lap race in a clean run to the checkered flag. Next week, the series fires up for real at Daytona.
The next six weeks should be pretty exciting!
---
You may also like...
---