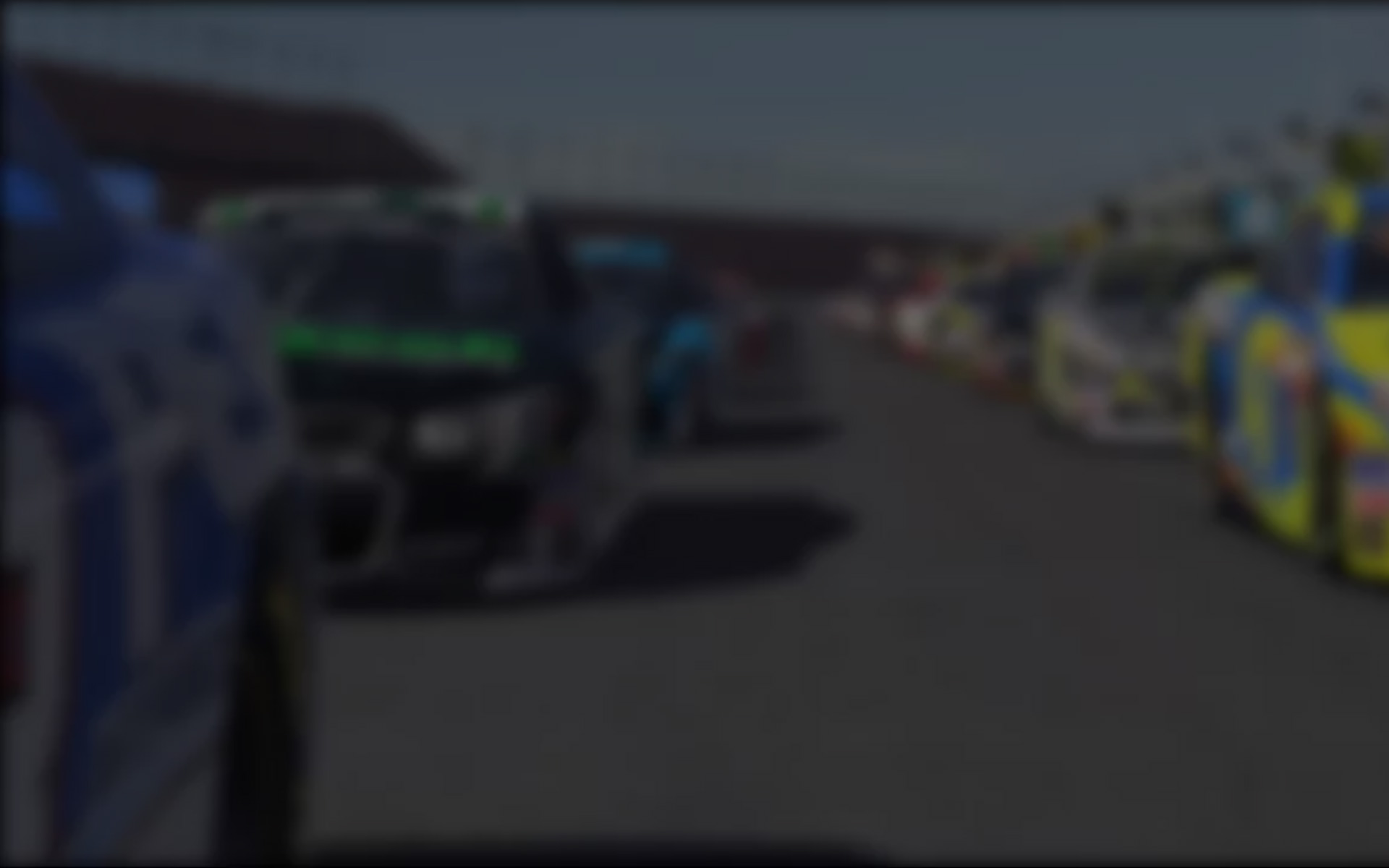 Week 2 of the NASCAR iRacing.com Class A Series (NiCAS) took competitors to the very tricky Phoenix International Raceway. Unlike their physical world counterparts, iRacing.com members had to tackled the slick, old, sun baked pavement and traditional PIR configuration. Getting the 750+ horsepower to find traction on the exit of the greasy corners would be key for anyone hopeful of finding victory lane. The tougher the track the more setup is key to success, especially when there isn't the slightest amount of grip.
Teammates held-down the top five positions in the weekly standings, as they dialed-in their NASCAR iRacing.com Pro Series (NiPS) setups. Marcus Lindsey led the charge with 311 points, leading 89 of the 110 laps in his only start on Monday. Daniel Pope II came home 1.171 seconds behind Lindsey in the near 5000 Strength of Field race, earning himself not only second in the race, but P2 overall on the week with 290 points. Josh Berry, eventual NiPS winner was third and former PIR NASCAR iRacing.com Series World Championship (NiSWC) winner Kevin King was fourth on the week, while inRacingNews' own Jason Lofing rounded-out the top five.
PIR was the first week on the newest version of iRacing.com's new tire model. While some drivers took a liking to the NTM, others could not find the balance. California's Al Rodriguez was not one of the people trying to dodge the new tire, as he raced thirty-one times in the desert, tallying thirteen top fives and two wins. The always competitive Gabriel Solis took to the slick track twenty-four times, winning five of his starts. Terry Garska also could not get enough of PIR, also taking two dozen green flags.
Nicholas Morse has put together two solid weeks to take the lead in the young NiCAS points battle over a field cluttered with NiPS and NiSWC competitors. Although it's early, a great start is always key to a great season, and Morse has the first part of the equation out of the way.
Next week the NiCAS will continue mirroring their physical world counter parts with a visit to Homestead-Miami Speedway for Week 3. HMS is always a favorite among competitors, the wide, smooth tracks provides for great side-by-side racing, and gives challengers numerous options of where to place their Impalas. If you want an inside look at what NASCAR's finest will be competing on this week, be sure to strap into your Impala and take to iRacing.com's laser scanned Homestead-Miami Speedway.
And be sure to check this space next week for a complete round-up of all the sim racing action in South Florida.
---
You may also like...
---