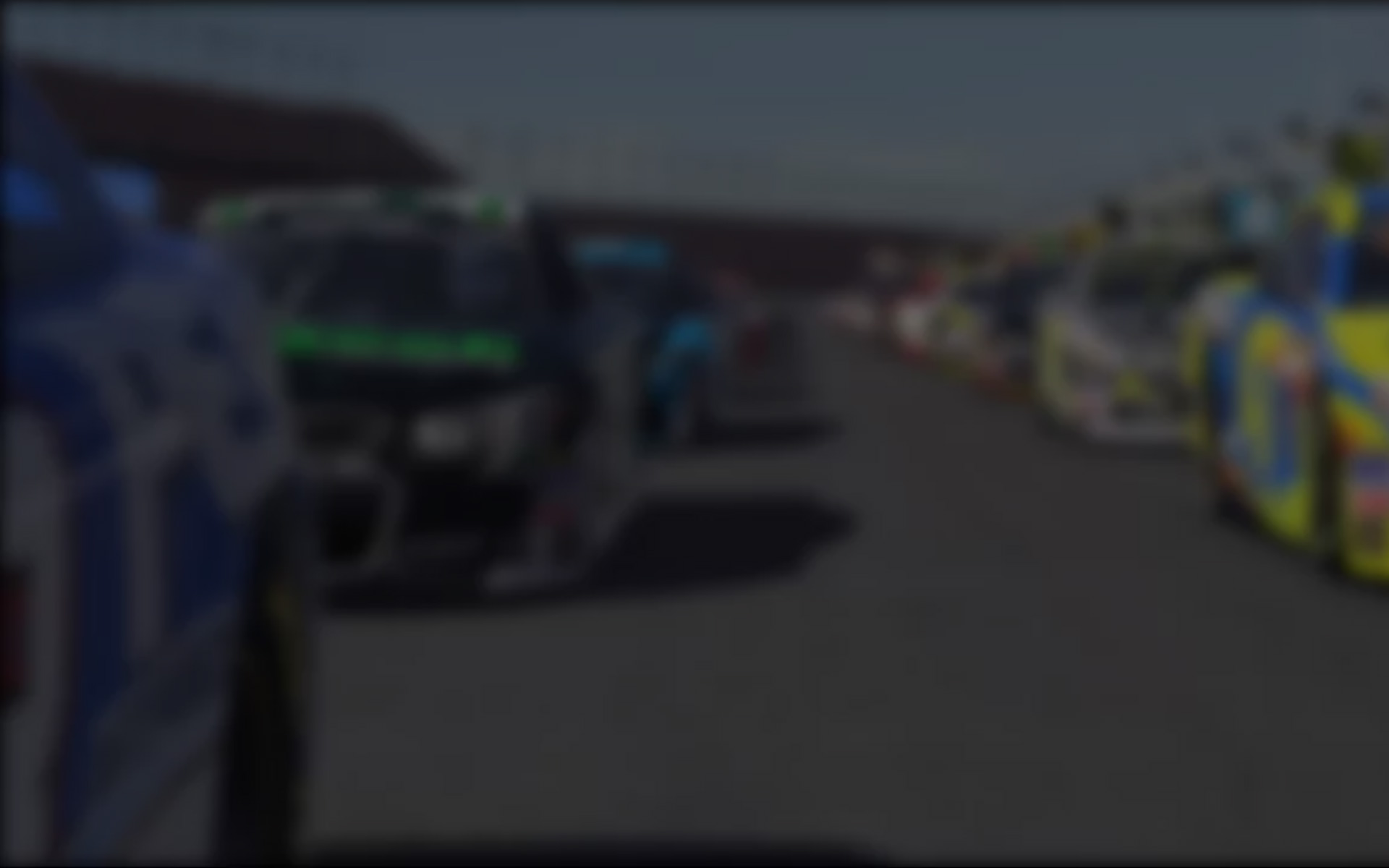 While all the focus of the NASCAR iRacing.com SK Modified Series may be on the championship battle between Richard Smith and Marc Pilon, Robert Sandt is quickly emerging as the driver to beat. As the series headed to Jack Arute's Stafford Motor Speedway, Sandt drove to a solid victory for the second consecutive week and declared himself king of the half mile track.
An extremely competitive field saw Pilon and Sandt line up one/two on the front row, while Pilon's championship rival, Smith started in the fourth position. As the green flag fell. Pilon led the charge  followed by Sandt, Mike Keirstead, Brett Osborn, and Smith respectively. After ten laps, Osborn, knowing Smith had the faster car, let the championship leader by and settled into cruise control in fifth place.
Twenty laps in, it was clear that Stafford was becoming a four car showdown, as Pilon, Sandt, Keirstead, and Smith had settled into a train that snaked its ways around the corners. The race developed into a game of high speed chess — make that loud high speed chess — as each driver patiently awaited the mistake of another. Sandt was the first driver to show his hand, and on Lap 25 powered under Pilon off Turn Four and executed his pass for first place. Sandt never looked back, as he and Pilon slowly crept away from the rest of the field in search of a one-two  finish.
"I was using a brand new setup that I had to make a few minor tweaks to before the race. They turned out to be spot on . . ." — Robert Sandt
By Lap 40, the chess match was over and there was breathing room for every driver but two. The battle for third place between Keirstead and Smith had heated-up as the race progressed. Lap after lap, Smith looked under Keirstead, but could not find the run to complete the pass. Finally, on Lap 42, Smith dove under Keirstead. The two touched, forcing Smith to make a fantastic save to keep his car from spinning.  Unfortunately, the gap between Keirstead and Smith became insurmountable, and Smith would have to settle for fourth place, holding-off a hard charging James Zimmerman on the closing laps.
For Sandt, the post race interviews are starting to seem like a common theme.
"It feels really good to get the win again," he said. "The competition level in this series is very high and it is great to know that I am among the best."
"I was worried about Pilon early on," he added.  "I was using a brand new setup that I had to make a few minor tweaks to before the race. They turned out to be spot on, and my car was just awesome!"
Back in the pack, there was a great battle at the beginning of the race between Zimmerman, Jerold John, and Rick Webster. Starting from sixth place, Zimmerman was forced to watch as John and Webster passed him while he was stuck on the high side. Webster finally forced himself under John, which allowed Zimmerman to sneak by. Then, on Lap Eighteen, Zimmerman shot under Webster for sixth place. Zimmerman then put the pedal to the floor, as he tracked down the lead pack and moved himself past Osborn for fifth place. Unfortunately, the laps ran out on Zimmerman just as he caught Smith, and he was forced to settle for fifth place.
With the series heading into its final week at Thompson International Speedway, the championship has become a two man show between Smith and Pilon. The two are separated by just 23 points, and the championship will be decided on Thursday. Just like Edwards v Stewart, it is going to be a final race showdown for the championship. Regardless of the talk, the politics, the games, and the drama, both men know that they just need to shut up and drive.
Points Standings:
1. Richard Smith (1648)
2. Marc Pilon (1625)
3. Brett Osborn (1456)
4. Mike Keirstead (1328)
5. Mike Daniel (1311)
---
You may also like...
---