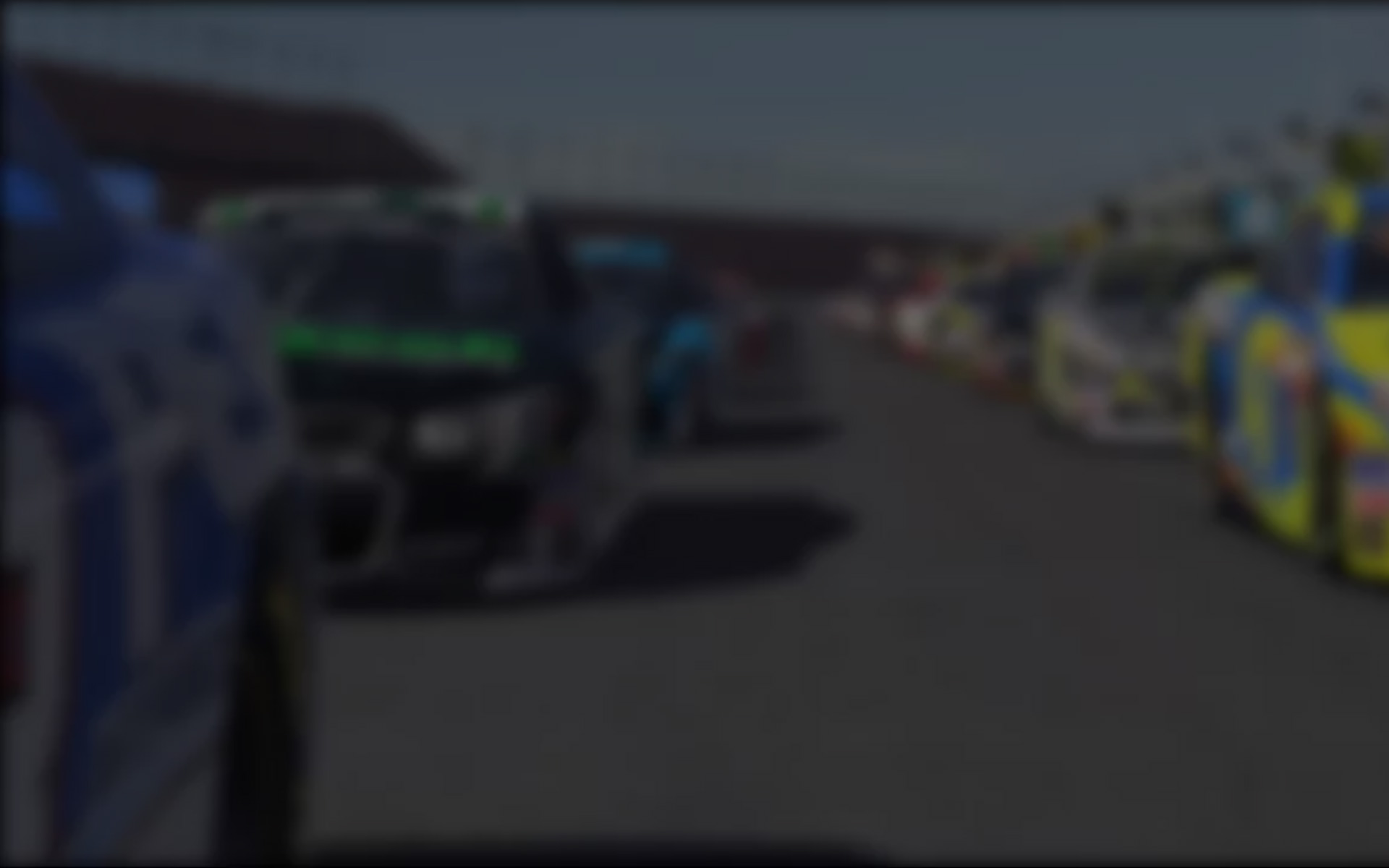 Pennsylvanian posts seven wins at Richmond
Although Ryan Field will be shown as the driver who amassed the most points following a week of iRacing NASCAR Tour Modified competition at Richmond International Speedway, the week really belonged to Robert Sandt. The Division One driver who sim races out of the Pennsylvania Club raced in eight 100-lap features over the three days of online racing competition and finished ahead of the pack on an incredible seven of those occasions. The accomplishment is one that turned the heads of many drivers in the series, including mutli-time feature winner PJ Stergios. "That's pretty damn impressive," commented the New England driver. "Winning seven races and tying Eric [Mauriello] for the pole in qualifying, that's absolutely dominating!"
One of Sandt's victories came in the highest rated strength of field (2869 points) race of the week on Saturday. Sandt led flag-to-flag in the event, besting fellow Untamed Motorsports teammates Herbert Engelhart and Daniel Valley on the podium. The second highest rated race at 2712 points featured Field's only start of the week as he put up a strong showing against Jerold John and Carl Sundberg.
Mauriello would turn that co-top qualifying lap into one win on the second night of competition. Engelhart finished second and Sandt came home in third in his only non-winning NASCAR Tour Modified race of the week. Sandt would best Mauriello and John in Mauriello's only other start. When the points were tallied on Sunday it was Field, Mauriello and Sandt on the podium after a week of racing at Richmond with Engelhart and Valley completing the top five.
The combination of Richmond and the NASCAR Tour Modified is a popular one among the racers in the series. "What a great track for these cars," said Engelhart after climbing from his Tour Modified after one of the first races of the week.
This is definitely one of the better combinations. We'll see plenty of good racing over the week."
That we certainly did.
It was even better for those who picked up wins over the three days of fantastic racing. Sandt (with seven) and John (with two) were the only multiple feature winners at Richmond while Field, Mauriello, Engelhart, Shawn Colley and Jonathan Dockery also ended up in victory circle at the Virginia track. Dockery can also hang his hat on the fact that he became the only non-Division One driver to win in Week Two as the Mid-South club driver calls Division Six his home for 2011 Season One.
After two weeks of competition, Field leads all his peers in the NASCAR Tour Modified ranks. He has a four point gap on Mauriello with Engelhart, Stergios and Valley playing chase in the top five. Division Two sees Rich Zimmerman leading Kevin Nelson while in Division Three it is Michael Wells sitting on a fifty point cushion. Division Four sees John Knox on top with Chuck Carter and Kevin Sockow battling it out in Division Five as just nine points are between the two heading into Week Three. Don Warrenburg leads Dockery by four points in Division Six with six being the number of points between Joe Gauthier and Scott Riggs in Division Seven. Completing the Division leaders include Christopher Burgess, Robert Milsaps and Daniel Knight.
With just hours to go before the close of the Time Trial competition for the week it was Mauriello getting the best of Sandt in the overall standings. Australian driver Dylan Sharman, Eastern Canadian Mike Keirstead and Floridian Timothy Heard completed the top five at press time. When you combine the two weeks of Time Trial action you have Mauriello topping Sandt by one point overall with Keirstead, Heard and Jeff Sharp looking on from inside the top five.
The series now heads to the third week of competition with another Virginian track on tap. South Boston Speedway will serve as host for the iRacing NASCAR Tour Modified class in Week Three and all eyes will be on Sandt as he tries to duplicate a winning performance from one week ago. Last season NASCAR Tour Modified titlist Justin Trombley turned in a winning week, topping all his fellow competitors point wise while John was the only pilot to win multiple times, taking the checkers at "SoBo" thrice in one week. inRacingNews has you covered next week for more exciting and ground pounding NASCAR Tour Modifed action!
Until then, keep the hammer down and we'll see you at the track!
---
You may also like...
---