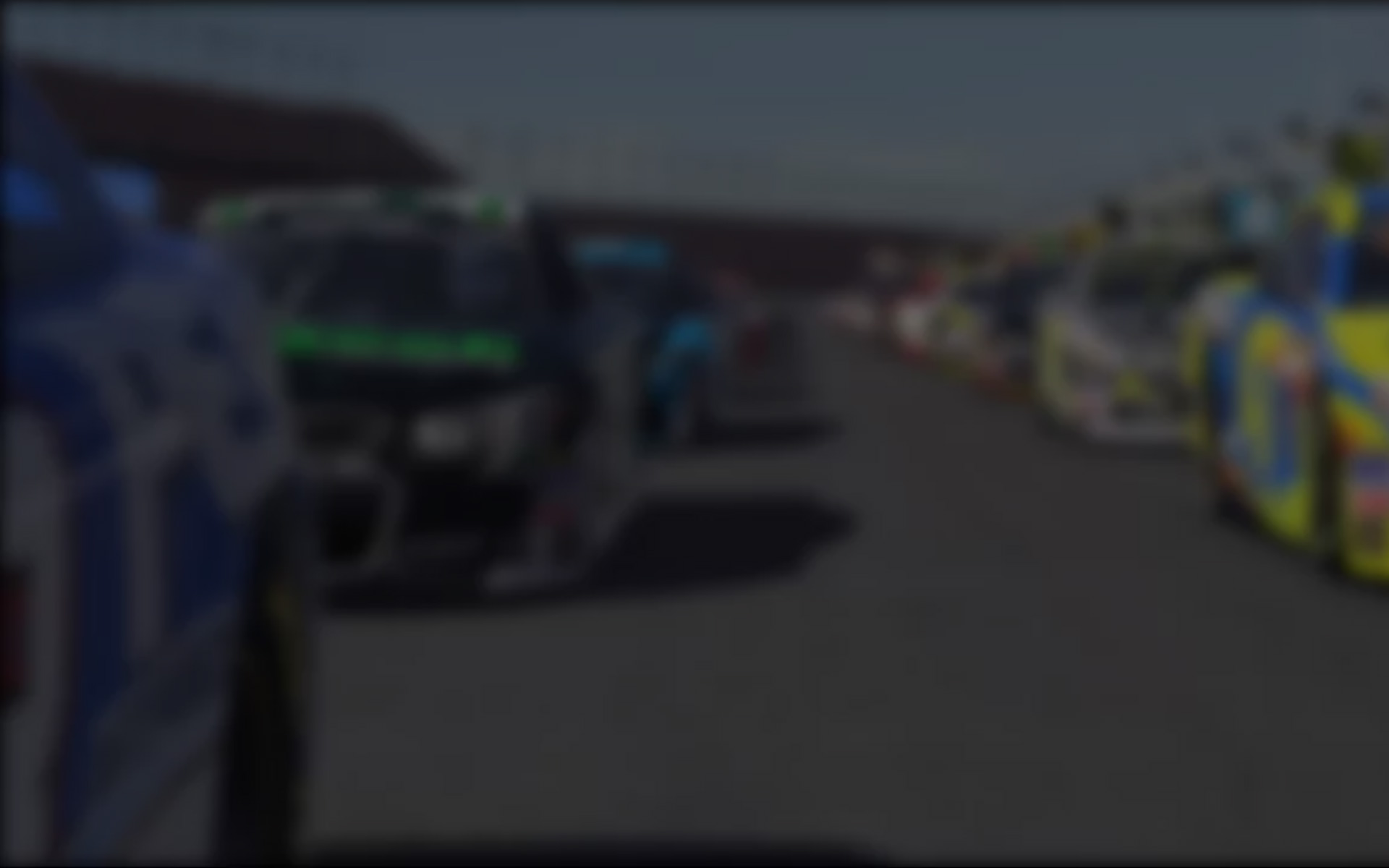 Last week, defending iRacing.com Sprint Car Series (iSCS) champion Alan Binder let his fellow drivers know that he would be taking Week 9 off.  The competition responded like sharks in a feeding frenzy, with 55 sim-racers entering this week's events at Richmond International Raceway, all hoping to catch that elusive win with their sprints. Three online races were made official during the week with no splits, allowing the field sizes in each race to be packed and loaded with talent.
On Tuesday, 18 cars made the grid for the first race of the week. While the iSCS points leaders were busy making appearances at other motorsports events, tension built between all of the entrants as it was clear Tuesday's was anyone's race to win. However, it was a familiar name wheeling into victory lane.  After grabbing the pole and fighting-off a persistent Mike Iannarelli, Michael Lampela garnered the pass to winner's circle. Tom Downey finished in second place, 2s behind Lampela. Following close behind Downey was Iannarelli's sprint in third, while Christopher Hedlund and Marcus Dean rounded-out the top five respectively.
Thursday brought the return of sprint car veterans Vinnie Sansone and Fred Lampela to the game, as 20 drivers took to the ¾ mile oval in the largest field of the week. In classic form, it was Sansone vs. Lampela in a wild race that was marred by many spins but shockingly only one caution flag. When the smoke cleared, it was Sansone crossing the finish line first, ending his drought of wins. A battle between Lampela and Brandon Buchberger for second place saw Lampela beat Buchberger to the line by .1s with Scott Green fourth and Randal Robinson completing the top five.
Sansone was relieved in his post-race celebrations. "[I] had to come from the second row at the start, [and] avoided all the craziness where we should have had about three different yellows but they never came. [I] was able to keep it between the walls for a long awaited win. Thanks for vacationing, Alan!"
Fred Lampela also echoed concerns about the lack of necessary yellows, but was satisfied with his finish. "Thursday's race was wild; I'm guessing the blind flag man idea isn't going to quite work out. My first season here I studied the back of Vinnie's car quite a bit; this season I have seen the front in my mirror a few times. I'll call that progress. [You] can't make any mistakes when you have that orange car in your mirror."
"[You] can't make any mistakes when you have that orange car in your mirror." — Fred Lampela
Sunday's event attracted another large field of 17 cars, offering the largest SOF for the week (2094). Sansone made his second qualifying run at "America's Premier Short Track" and collected the pole position this time around with a sizzling 19.496s. An exciting show was had between the top six competitors, all finishing less than a second away from the leader. In pristine form, Sansone came away with his second win of the week after leading all 50 laps of the event. Lampela was again the bridesmaid with Aleski Elomaa hot on his heels in third. Petteri Kotovaara, giving a nice showing once more for Finland, placed fourth, and Michael Willard2 rounded-out the top five.
Sansone recounted how Lampela was breathing down his neck. "Fred got close a few times but I was getting really good runs off the exits so it never gave him an opportunity to get inside. Thanks to some courteous traffic, [I] was able to hold on for this win."
Lampela enjoyed himself on the track as well. "Sunday's race was just balls out, good racing. I waited for Vinnie to show me the same courtesy I did for him on Thursday, but there were no mistakes made that were big enough for me to exploit. [I'm] still happy with second place."
As the iRacing Sprint Car Series heads to Bristol Motor Speedway for the second time this year, Alan Binder still leads the point standings by 35 over Sansone, who closed the gap with his two wins of the week. Fred Lampela remains steady in third, -202 behind. Will Binder be able to hold-off the beasts of Sansone and Lampela next week at the high banks of Thunder Valley? Check back next week to find out.
---
You may also like...
---