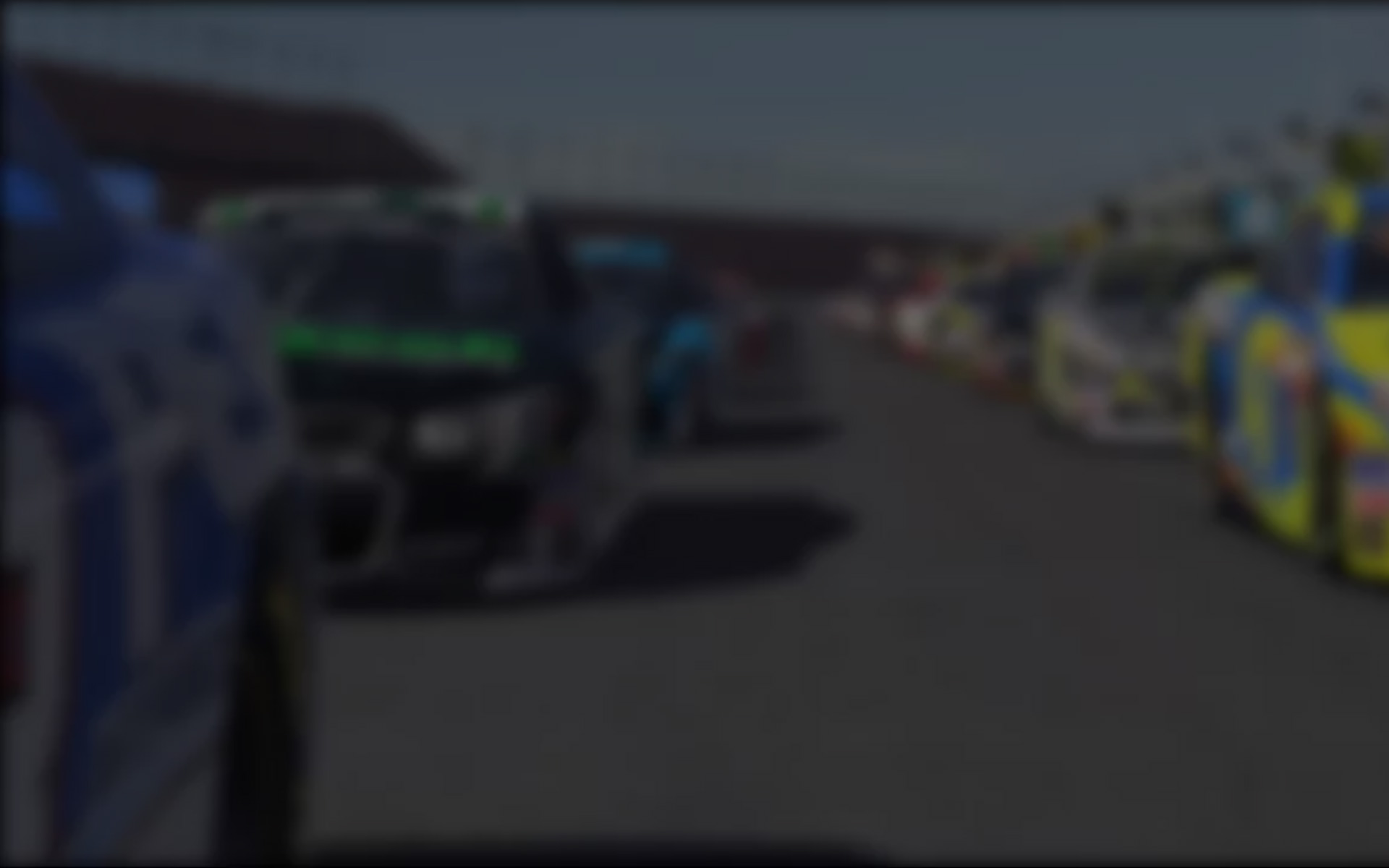 June 25th, 2018 by Jason Galvin
The race for the championship in the Lionheart Retro Series presented by HPP Simulation is officially a three driver battle. Alex Saunders roared to his series-leading fourth victory of the season – and second in points despite missing a race – while looking impossible to beat in the Turf Monkey 200 at The Milwaukee Mile Thursday night.
"Passing is really tough here, a lot of aero push behind people," Saunders said. "I was fortunate the lapped cars were really considerate, and then towards the end the car gets super loose so it was all you could do to hold onto it. Man I was exhausted by the end of the race."
The win vaulted Saunders around Dustin Wardlow and into second, 61 points behind series points leader and early championship favorite Adam Blocker.
Blocker finished second while leading 19 laps, but Saunder proved too much, pulling away to win by over a second.
"I'm trying to keep that whole checkers or wreckers thing going," said Saunders, who has either won or wrecked in each oval race this season.
Blocker said he had nothing for Saunders over the final stint.
"You couldn't really get within a half second of someone with comparable pace," Blocker said. "It was a really tough deal. I had hope because I thought I was faster."
Wardlow finished third, proving he's not going anywhere in the championship battle. Last season's Indy winner has yet to score a victory this year, but scored his fourth top five and a comfortable spot on the podium.
"It was funny how it worked," Wardlow said. "You couldn't really pull away from anybody where we were. Very difficult, super technical track. The car was both tight and loose. Saunders and Blocker, they're the real deal."
The race was decidedly cleaner than last year, seeing just eight cautions for 32 laps.
That allowed for plenty of green flag racing, and plenty of chances for Saunders to open up the lead, often taking Blocker with him as the two pulled away from the rest of the field.
Michael Goodman and Chris Stofer spent much of the night up front, and finished fourth and fifth.
Goodman sits fourth in points, while Brian Yaczik moves up to fifth.
The Lionheart Retro Series presented by HPP Simulation returns to the road for its next race, with the top four in points are all expected to vie for a win on the winding road at Barber Motorsports Park in Alabama.
The Plasma-Tracks Grand Prix of Barber is scheduled for 53 laps on Thursday, June 28. The race can be seen live on the Global SimRacing Channel at 10:35 p.m. EST.
For more information on the Lionheart Retro Series presented by HPP Simulation visit www.LionheartRacingSeries.com.
---
You may also like...
---