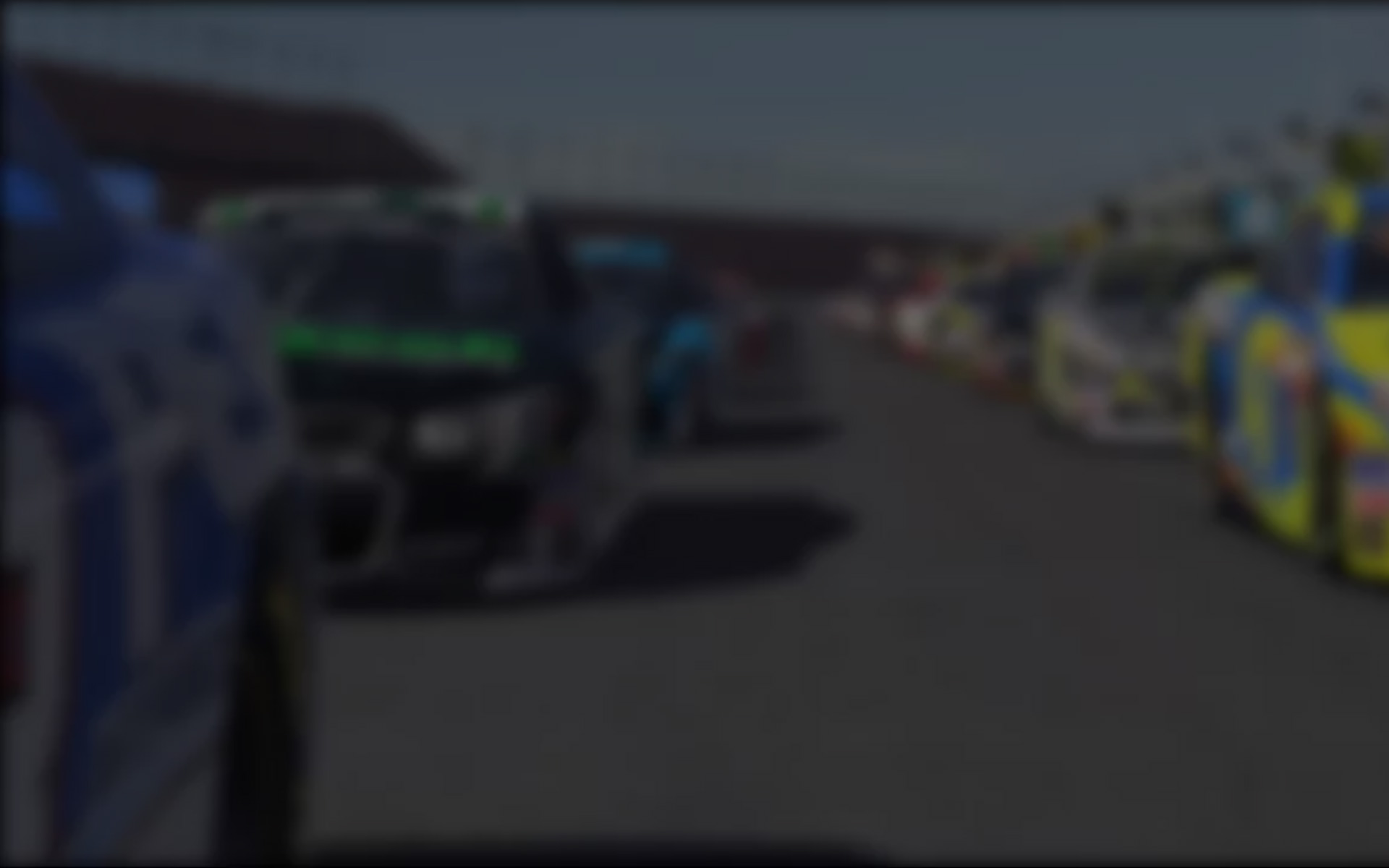 November 18th, 2015 by Jason Lofing
Brandon Schmidt emerged victorious in the NASCAR iRacing Pro Series race at Homestead-Miami Speedway Tuesday night, passing Sascha Wesler on a green-white-checker finish seconds before the field wrecked behind the leaders, ending the race under caution. Wesler, who had pitted later than the fastest cars, nearly pulled-off the upset but a late-race yellow flag spoiled his chances at a win.
Joey Israelson finished second and Allen Boes was third, continuing his blistering start to the season. Jacob Harberts was fourth and Wesler fell to fifth on his older tires.
Texas winner Cody Byus started on pole and looked to have the car to beat early on. Byus fended-off an early attack from Josh Berry and began pulling away from the field before the first caution flew on Lap 25 for a crash involving last week's winner Brad Davies.
Byus won the race off pit road and looked to stretch his lead again when the race restarted. This time, however, he had company in his rear-view mirror. Schmidt, who started eighth, began closing on the race leader, but found it hard to pass. Instead of pushing too hard Schmidt opted to bide his time and wait for the pit window to open.
When the window opened Schmidt pitted on Lap 66, one circuit before Byus, and used his fresher tires to overtake Byus when he exited the pits a lap later. Four laps later, the yellow flew again for David Rattler's spin in Turn Three. Schmidt cycled through to the lead as the few remaining lead-lap cars pitted.
Two more quick cautions kept the field bunched-up behind the pace car and gave rise to a different strategy. A few drivers running mid-pack chose to pit during the caution on Lap 84, which put them in a window to make it to the finish without stopping. Everyone at the front stayed out, choosing track position over fuel.
Wesler restarted twenty-fifth but took it easy, knowing the sim racers in front of him would have to stop for fuel. With a dozen laps remaining Wesler assumed the lead as the last of the leaders pitted for fuel. Almost immediately after, a crash off Turn Two brought the yellow out once again, setting up a sprint to the finish.
The caution erased Wesler's lead over Schmidt, who had fresher tires. On the restart with seven laps remaining, Schmidt restarted fourth but had driven to second in half a lap and was in hot pursuit of Wesler. As Schmidt closed-in and started to make a move entering Turn Three, the caution flew again for another crash.
This set up a GWC finish with Wesler and Schmidt on the front row. Schmidt saved his best restart for last as he stayed wheel-to-wheel with Wesler heading toward Turn One. Wesler gave it his best shot, but Schmidt's tires were too big of an advantage as he took the lead off Turn Two. The race did not get to play out to the finish as a multi-car crash brought the yellow out for the final time, ending the race under caution.
The win vaulted Schmidt to fourth in the NASCAR iRacing Pro Series standings. He trails points leader Allen Boes by 27 points. Berry is second, five points behind, followed by Dylan Duval, who is an additional 13 points adrift. Timmy Hill rounds out the top five after another consistent finish to start his season.
Week Four takes the series teams and drivers out west to Auto Club Speedway for a round of sim racing under the lights. Look for drivers who were strong and Texas and Homestead to lead the way, especially Boes, who has been white-hot but has yet to find victory lane. Who will make that final left turn into victory lane in Fontana? Find out next Tuesday on LSRTV!
---
You may also like...
---