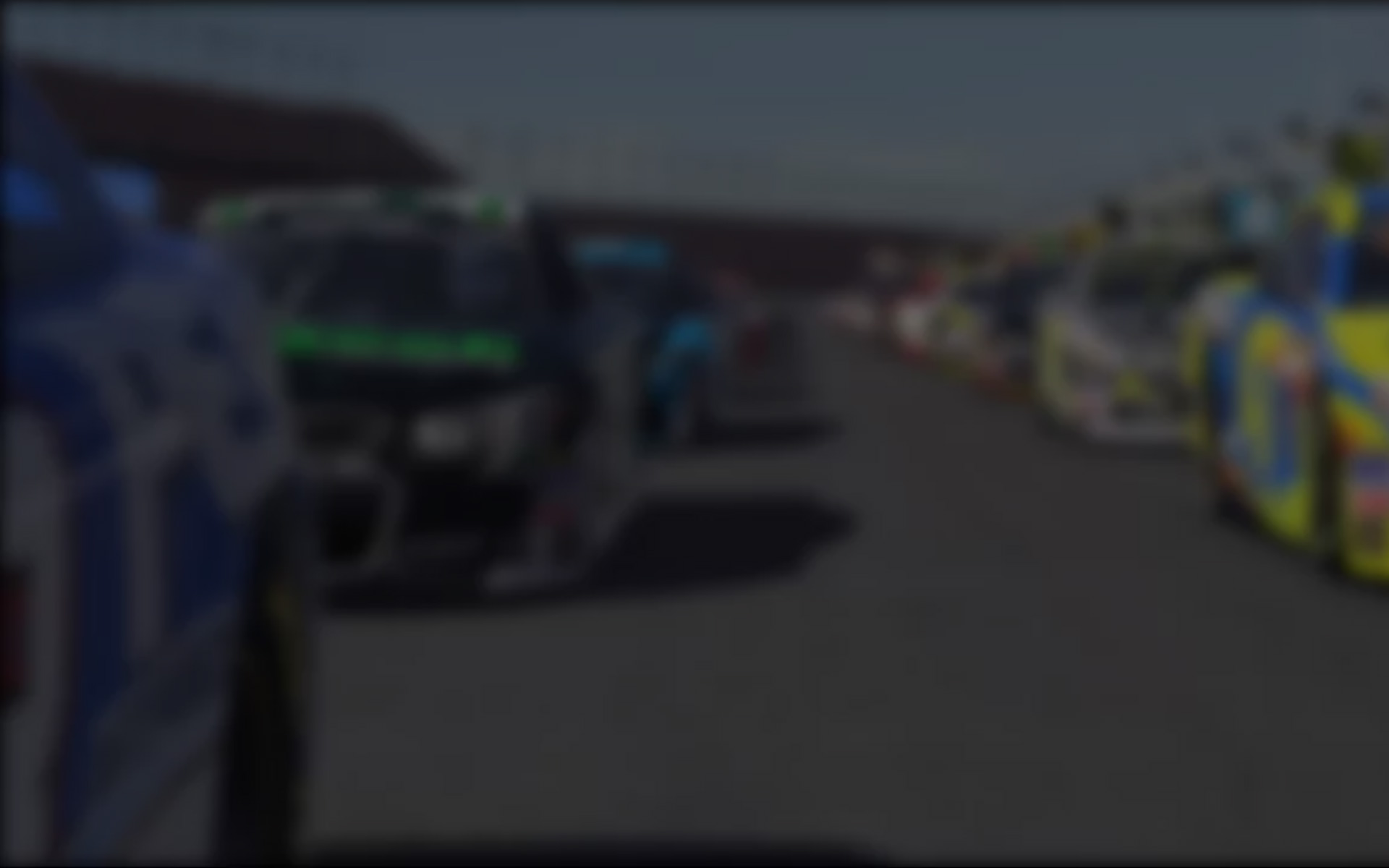 In a master class of short-track racing, Brian Schoenburg claimed maximum points at New Hampshire Motor Speedway last week to further extend his lead in the NASCAR iRacing Class A Series (NiCAS). Schoenburg's domination in his only online race of the week earned the Californian 237 championship points and a lead in the standings table of 186 marks; although the NASCAR iRacing World Championship Series driver struggled through the concrete corners at NHMS.
"The JDR Graphics Chevy had some pretty good speed in it, but it was just way too loose on the long run though," Schoenburg shared with inRacingNews this week. "My hands were actually blistered from saving it so much, but it feels good to bring it home in one piece and on top. As for the second half of our season, we just want to keep doing what we're doing. The Class A Series has given me a great experience, and at the same time getting us set-up for the NiWC Series. We just want to keep running like we are, and if we can make it through Indy OK… We can make it through anything"
Having collected 174 points at New Hampshire this week, Brandon Buchberger now finds himself second in the championship, his highest position of the season so far. The Illinois Club member now leads the chase to catch Shoenburg following a victory in a tough but relatively small eight car field.
Watching Shoenburg sail off into the championship sunset, Justin Roberts could only secure 150 points in his solitary race of the week, after limping his Chevrolet Impala home to a respectable top five. "Me and Jeff Ward had a misunderstanding going into Turn 3 and my rear tires got jacked up off the ground and I was sent into the wall hard," the Virginia's club driver responded post race. "The car was pretty screwed up and I was lucky to finish fifth, though I probably had around third. Thanks to Chad Coleman and Jeremy R Allen for racing me clean. I held them up pretty good for 30 plus laps until my car came to me in the last 10 and I pulled away."
With the series now entering into its second half, Roberts is acutely aware of what's required to have any hope of championship glory. "I don't know if I can catch Brian.  He is really strong and we run the same set-ups, but he is always a tenth or two faster on the hot lap. We usually even- out at some point in the run but it's too late by then. With there being only one more week until drops take effect, I have to put up really strong performances the last five races to have a chance."
International Club member Sandeep Banerjee now sits fourth in the championship, virtue of a win and 154 points, that puts him 93 marks behind Roberts as drop weeks rapidly approach. Whilst Banerjee's points haul was a key factor in his promotion up the championship table this week, the absence of Jesse Atchison from NHMS proceedings gave Banerjee enough momentum to push the Atlantic Club driver into fifth position.
Now just seven points behind Atchison, New York Club's Nelson Rivera will be hoping to make the most of the approaching drop weeks in a bid to move into the top five. Although NiWCS entrant Atchison has six weeks worth of results compared to Rivera's seven, when the best eight events of the season are tallied, the New Yorker could find himself with enough 'wiggle room' to move further up the standings table.
Currently eighth in the championship, Ryan Ameen sits 38 points behind Rivera on 999 and has established a gap of over 70 marks on Otis Aldridge and Jeff Dukehart. who are separated by just a couple of digits. The Plains Club driver secured a podium second spot in his only race of the week, one that firmly planted Ameen in the overall top ten and also at the apex of Division Two.
Week Eight of the NASCAR iRacing Class A Series heads to the Indianapolis Motor Speedway's hallowed quad oval and, with drop weeks taking effect following the visit to the Brickyard, Schoenburg will be looking for a top score to put the championship beyond doubt. Will anyone be able to stop the JDR Graphics Chevrolet Impala from walking away with the title before the season concludes?
---
You may also like...
---