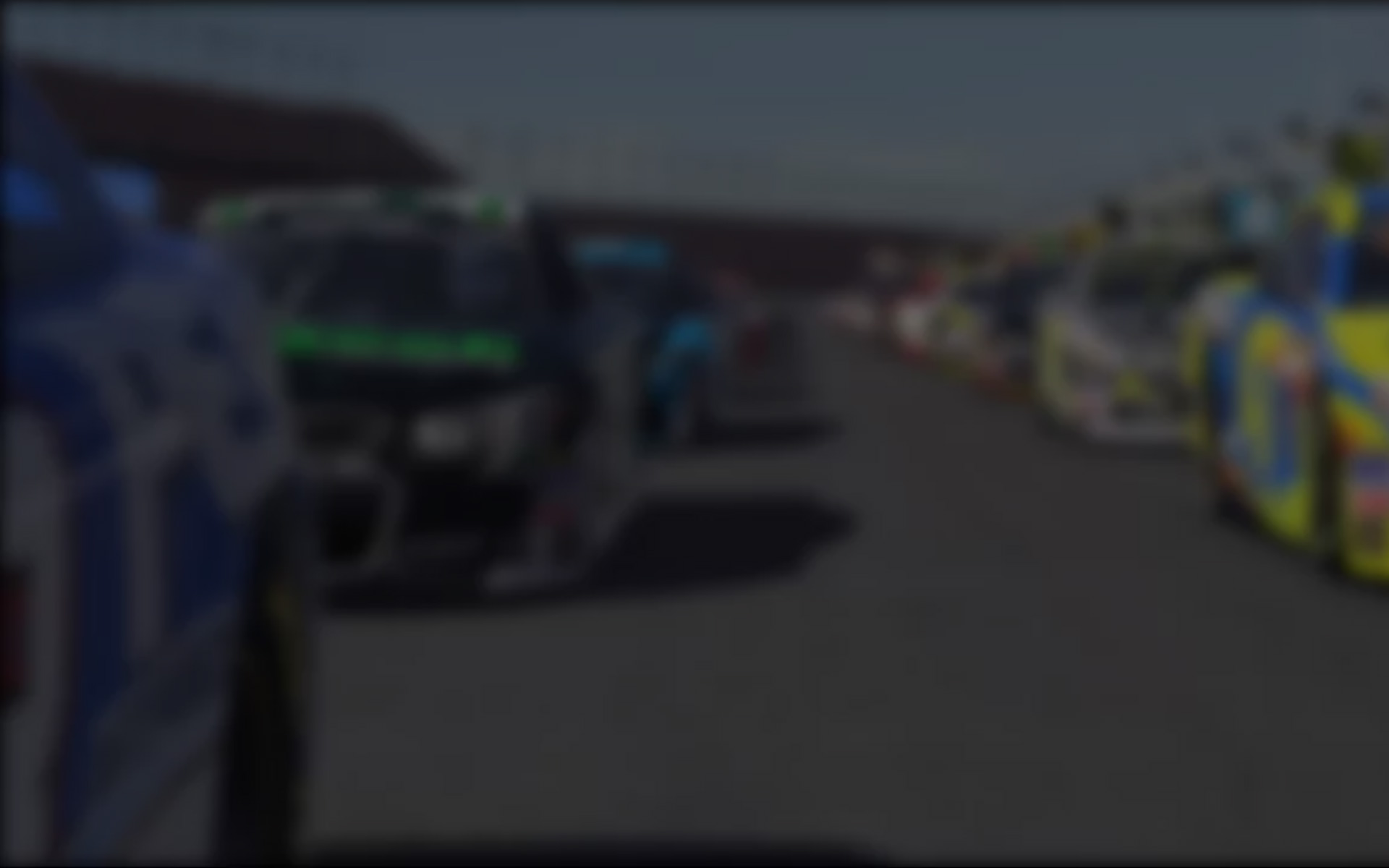 Week Five of the NASCAR iRacing.com Class A Series (NiCAS) took drivers and teams to Sparta, Kentucky for 110 laps around the mile and a half Kentucky Speedway. This track is a favorite among many drivers because it offers such great side by side racing, as well as blistering speeds. Many familiar names clustered atop the scoreboard on the week, but there was also a fair share of surprises in Kentucky.
NASCAR iRacing.com Series World Championship (NiSWC) regular Brian Schoenburg found himself in a familiar position on top of the pylon when all was said and done in Sparta, Kentucky. Schoenburg ran just one race and it went as planned as he piloted his Impala to the front from a sixth place starting position, leading fifty one of the 110 laps. The surprise of the race had to be Kyle Peddle who led 59 laps but faded to a fifth place finish. Fellow NiSWC regular Jason Karlavige, as well as NASCAR iRacing.com Pro Series (NiPS) competitor Chad J Laughton rounded out the top three, with Landon Huffman placing a solid fourth. The top five in Sunday night's 5020 SoF was also the top five in the overall weekly standings.
Three drivers topped the ten start mark on the week, with the most successful of the three being John Bunton. Putting down very impressive stats, Bunton managed a top five in all twelve of his starts, winning two of them and compiling zero incident points throughout the week. Now getting away from start totals, and focusing on wins, Kwame Adjei and former NiSWC driver Steven Gilbert were the only two to gather over two wins. Adjei won four of his nine starts, while Gilbert went to victory lane in all three of his races.
With five weeks in the books the championship trophy is there for the taking, and there is still no clear cut favorite. Michael Conti currently leads a field evenly mixed with Class A licensed drivers, and Pro/WC drivers. Chad J Laughton sits second, with Karlavige just behind him in third. With drop weeks not yet in effect, the points are scattered and will clear up in the coming weeks.
Next week the NiCAS heads to Richmond, Virginia for Week Six of the twelve week tour. It will be 130 laps under the stars as drivers looking to battle for the championship try to separate themselves from the pack at the 0.75 mile short track. Richmond has built a reputation on mixing up championship battles, and surprise winners since it started hosting races in 1953. Who will be the next surprise winner, and which top name could stumble next week in Virginia?
---
You may also like...
---