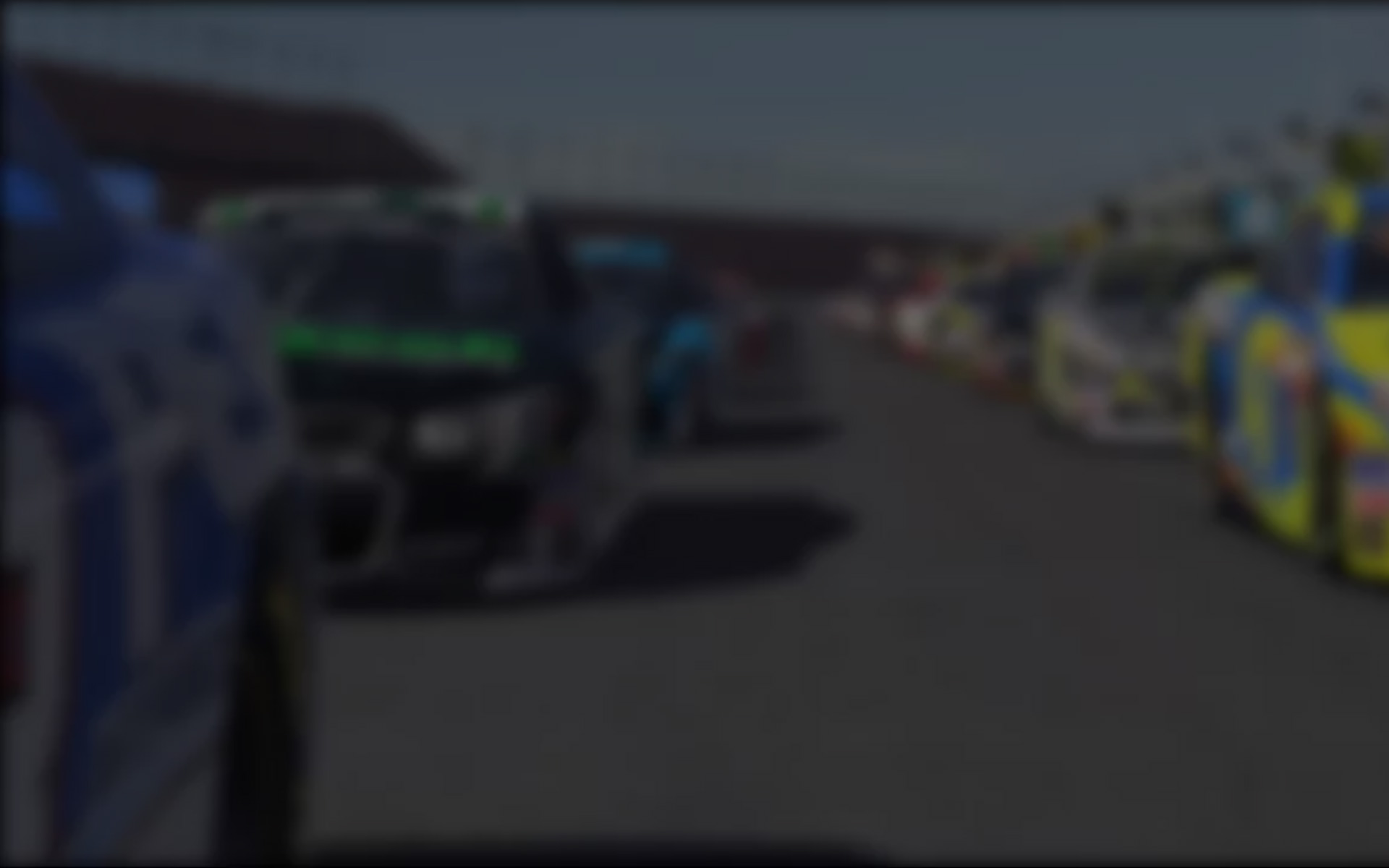 This year's iRacing.com NVIDIA Grand Prix Series so far has been a season of surprises. Many of the heavyweights everyone expected to shine, have struggled. Many of the newcomers have out performed not only expectations, but previous personal results as well. Nor has perennial favorite and current World Champion Greger Huttu performed in the manner in which we are accustomed to seeing. It seems every race we are surprised by someone or something, which has created some of the most dramatic finishes in iRacing.com's short history. Headed into Round 12 at Road Atlanta on Saturday, it is really anyone's guess at this point who will win the title for 2011.
The powers-that-be at iRacing.com prefer for people like me reporting on the series to stick to the facts. But for just this one article I am going to put it to the man and go off track a bit. So let's just keep this one article between us and not share with anyone who does not have an internet connection (besides who listens to anything I say anyway). And let's be honest, it would be a bit disingenuous at this point to not mention that fact that if you factor in the drop points 11 races into the 18 race season, Huttu now leads by two points over Klaus Kivekäs. Hugo Luis is only 26 points back and Jesse Nieminen is fighting for all he is worth to keep his hopes alive after a win at Silverstone, now 51 points back. Jesse's chances at this point in my opinion are slim. For those of you who are reading about this series for the first time, it is an 18 race season over several months, in which each drivers is allowed to drop their two worst finishes. Nieminen has already had several issues with his connection, thus essentially he has used his mulligans. Huttu is in much the same mulligan boat, or dingy perhaps. Missing one race with an eye issue (that still has not 100% cleared-up) and having bad finishes in the high teens in two others leaves no room for error either. But at least in comparison to Nieminen he is currently atop the leader board, but still a long way from the clubhouse.
Jesse's My3id teammates Klaus Kivekäs and Hugo Luis are in better shape in regards to their dropped races. Klaus, currently the series actual points leader, has only had two poor finishes all season and only one outside the top 10. Pretty amazing feat and shows why he is likely in the best position to win the championship this year. Hugo is no slouch either in the consistency department with only three races outside the top five, and two outside the top 10. But one of those is a 12th, which is still much better than Greger or Jesse's bad finishes. With his recent pace it could be argued Hugo may have a better shot than his teammate, if Klaus has any more trouble. In fact the only knock on Hugo as of late is that perhaps the young Brazilian's strategy could use some seasoning.
The truth of the matter is there are so many dynamics to factor-in there is no real way for me to confidentially say who my favorite is. Perhaps, Jesse performed better at Silverstone because he does his best work when his back is against the wall. Or perhaps it is because realistically his chances were greatly diminished by playing pinball with the straightaway at Indy. Greger has been putting a lot of pressure on the My3id teammates in the past few races, but it is hard to say if the stress is taking its toll on an already not 100% Huttu. Klaus you would expect to stay Klaus. He has been the model of consistency but, more importantly, the model of consistently fast all season long. Question there is will that be enough or will he need to find something extra? Especially in these cars when your race could end, or be ended, in a blink of an eye (unless it is Greger's bad eye). And then, there is Hugo who is the biggest X-factor in my book at this point. Not only did he come into the iRacing.com NVIDIA Grand Prix Series as the least known to me (as I am sure too many others as well), he seems to have a wider spectrum of speed than perhaps his teammates.
I get a lot of people coming up to me on the street (that is absurd I never walk anywhere) asking for my opinions on the series and who I think will win (likely so they can vote for the other guy because they know my track record). And I am always happy to talk with them (after they pay my fee) and give them the bottom line on what I know and feel confident about. For me this is a very simple thing. I have a lot of confidence in myself and know that I will never steer someone in the wrong direction. So what do I do when this question arises you ask? I tell my fellow on-the-street-compadre to take a deep breath, and be ready for the answer because it is profound.  Then I point to the sky and yell 'Oh my god!  Is that a spaceship being flown by an angry green pirate alien?' Followed by me promptly turning and running the opposite direction as fast as I can (with their money of course).
Editor's note:  Round 12 of the 2011 iRacing.com NVIDIA Grand Prix Series at Road Atlanta will be broadcast on www.iRacing.com on Saturday, July 30 at 6 pm EDT (22:00 GMT).
---
You may also like...
---