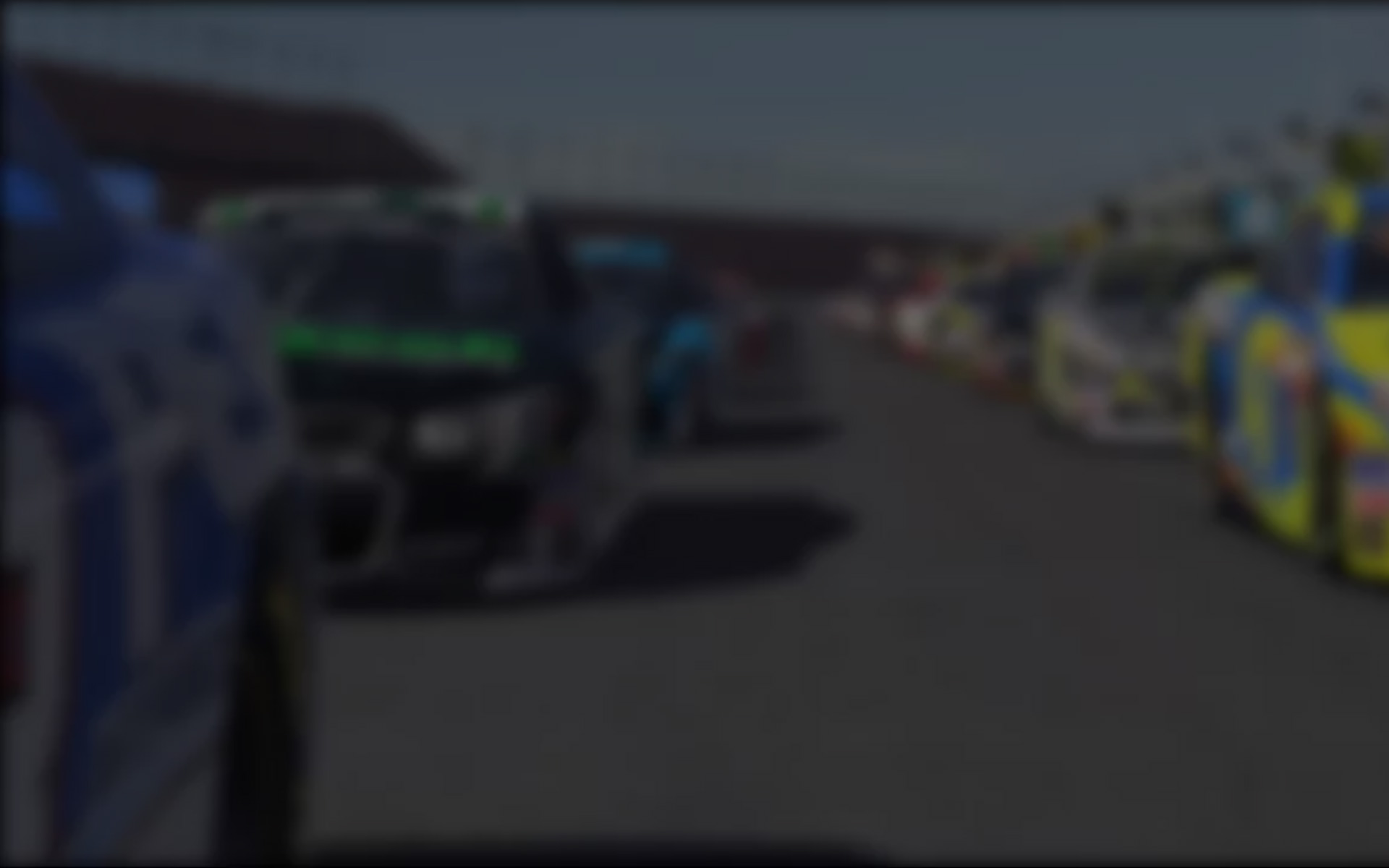 July 19th, 2017 by David Phillips
Logan Seavey came out on top of Austen Semmelmann and Alex Bergeron after a race-long battle in this week's iRacing World of Outlaws Craftsman Sprint Car Series feature at USA International Speedway.
Although Seavey led from start-to-finish, that was no thanks to the determined Semmelmann who hounded the eventual winner every step of the way following the first and only caution of the evening. Semmelmann looked low and high for a way around Seavey to no avail. In the final laps Semmelmann appeared to have a slight edge running the high line but ran out of laps before he could make it work and finished a couple of car lengths behind Seavey.
The fastest driver over the last few laps was Bergeron who started fourth, dropped a couple spots in the early lap chaos and then mounted a come-back charge. He stormed past Tim Ryan for third place on Lap 16 and set-off in search of the two leaders, setting fastest lap of the race (17.844s) on the next to last lap. Like Semmelmann, however, Bergeron was unable to make the final pass and wound-up in third spot.
Ryan managed to hold-off Timothy Smith for fourth place while Chase Briscoe advanced smartly from 13th on the grid to finish sixth ahead of John Lozinsky and Derick Walker, the final sim racer on the lead lap.
The event was one of nearly 100 virtual World of Outlaws Craftsman Sprint Car Series races staged every week by the iRacing.com online racing simulation at legendary dirt tracks like Eldora, Willliams Grove and USA International Speedway. Tune-in to iRacing Live next Monday, July 24 at 8:30 pm (00:30 GMT) to catch the next weekly feature in the iRacing World of Outlaws Craftsman Sprint Car Series at Volusia Speedway Park. And check-out iRacing.com to see how you can join in the sprint car racing action on the world's leading sim racing game.
---
You may also like...
---