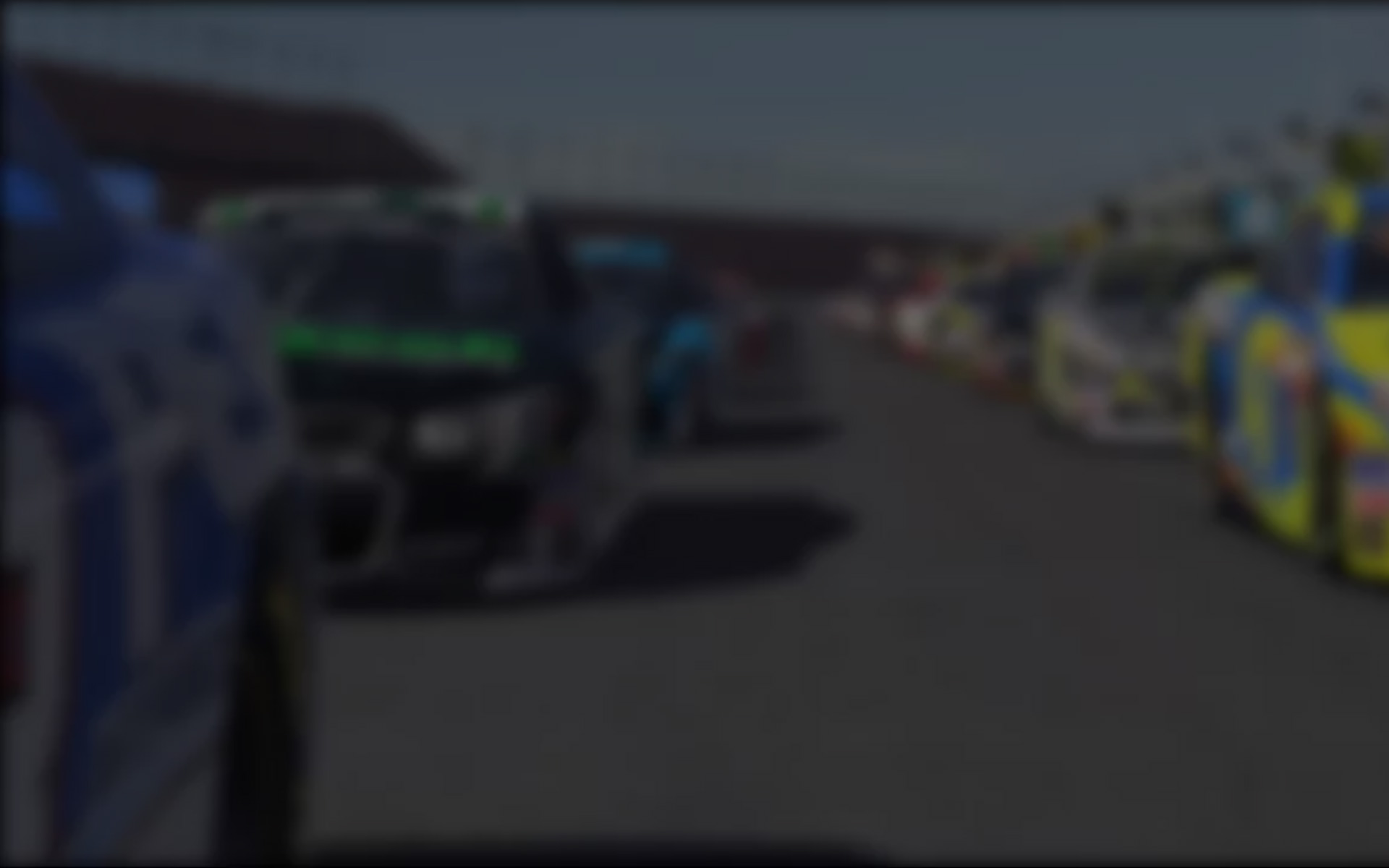 The second round of the Skip Barber 2K Cup at Silverstone was another popular affair with nearly three dozen sim-racers in attendance for a 20 lap race on the Historical Grand Prix layout.  In qualifying Vinicius Rocha took pole position by 0.006s ahead of Sebastian Job with previous pole sitter Philippe Leybaert in third ahead of Mattia Branchini while inaugural race winner Riku Alatalo sat in fifth.
At the start Leybaert challenged Job into Copse while Branchini and Alatalo took the normal racing line and the tide turned to a four-way battle for second place as they approached Maggotts.  Branchini and Alatalo went side-by-side into the legendary stretch of tarmac while Simon Hulbert in P6 made a lunge on both of them that damaged his own race when he clipped Branchini and spun.
By Lap Two Leybaert was in second and Alatalo was in fourth, while Fahim Antoniades had moved up to eighth after starting from P11 on the grid.  Antoniades lost his eight position though when Michele Mancusi took the inside line for Copse at the start of the lap.  Antoniades then quickly came under heavy pressure from Timo Huotari and the pair went side-by-side through Stowe, Vale, Club and Abbey before contact at Bridge between the two sim-racers propelled Antoniades into a spectacular barrel roll and back-flip combination that sent him flying off the track at over 100mph where he continued tumbling until his car became stuck on the tire barrier and he was forced to get a tow back to the pits.
Lap Three was not one to remember fondly for Leybart as he lost his second place to Job at the end of the Hangar straight and into Stowe, and then lost yet another position to Alatalo at Brooklands, dropping off the podium and putting him under pressure from Graham Carroll who was already into fifth position after qualifying in ninth.
The very next lap Carroll looked to make a move on Leybaert simultaneously while Leybaert tried to regain third from Alatalo.  Leybaert took the inside line for Stowe; or so he thought.  Carroll made a legendary dive at the last moment and grabbed the inside line at Stowe and moved himself up two positions in the process (a move so impressive I had to turn it into a moving GIF).
Leybaert's tough lap continued later on when he lost another position to Mancusi and then had contact at Luffield with Branchini which damaged Leybaert's rear wing.  Mancusi continued to climb through the ranks and eventually fourth from Alatalo who later lost time to the cars ahead (and a position to Ricardo Ferreira) after going too deep into Stowe on Lap Seven.
Shortly after Alatalo's adventures at Stowe, Mancusi continued pushing forward and, with the inside line at Bridge, was able to snag Carroll's podium position without incident.
Alatalo looked to regain fifth from Ferreira on the very next lap, but (very strange) contact between the two sim-racers sent Alatalo into the barrier at the outside of Club and eventually into an early retirement.
Carroll had spent nearly a full four laps behind Mancusi before attempting to regain his third place spot.  Carroll had the outside line as they sped through the full-throttle Abbey but when the two cars made contact both sim-racers were sent off the track.  Carroll was sent farther into the grass than Mancusi and barely controlled the car heading toward Bridge.  Carroll did manage to hang on to his Skippy though and, while he didn't regain third, was able to continue his race (albeit without his front wing).
At the end of Lap 11 both Rocha (the leader) and Job headed to the pits for their compulsory stop.  Job attacked the pit lane in the same fashion he attacks Maggotts and Becketts and when the two sim-racers exited the pits in traffic appeared to have gained time on Rocha.  Accordingly, Job lined-up the pass on the Hangar straight and executed it to perfection with the inside line for Stowe.
Rocha regained the lead on the very next lap as he was going side-by-side with Job into Maggotts when Job suddenly braked very early, appearing to concede the position (possibly to attempt and take it right back at Stowe again).  Rocha retained the top spot all the way until Lap 20, the final lap of the race.  Was Job intentionally holding position in order to avoid constant battling with Rocha?  Was he waiting until the last possible moment to steal the lead of the race?  The events unfolded in a particularly precise manner as Job grabbed a tow from Rocha out of Club and took the inside line for Abbey and the lead of the race with only three corners remaining.
Job only led the race for a lap or two, but he was ahead when it mattered most, and grabbed the second ever win in the Skip Barber 2K Cup ahead of Rocha by less than half a second.  Carroll put in a phenomenal performance to grab the final podium position while Ferreira edged Leybaert for fourth position by less than half a second.  Similarly, Leybaert finished less than half a second ahead of Matt Dafoe, with Branchini another second behind him in seventh.
---
You may also like...
---