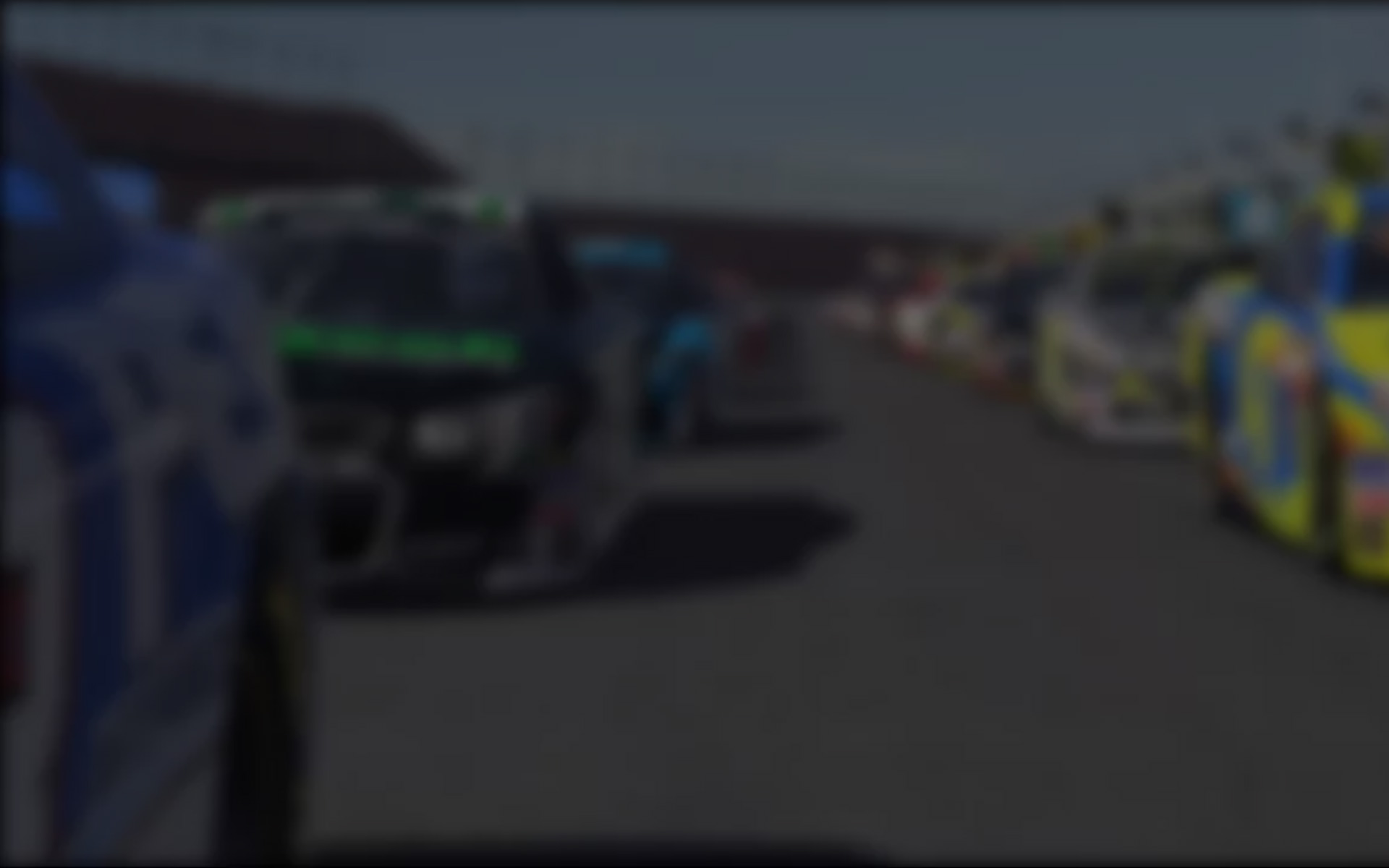 With the iRacing.com GT3 Challenge series debuting at the legendary Mount Panorama this week, victory would only come to those who could both respect and survive the treacherous mountain. The infamous four mile long 23-turn street course cares nothing for good intentions, strong hopes, dreams of success or fancy paint schemes. It rewards a driver's determination and courage with victory while handing defeat to those it deems unworthy. For many drivers, a win at The Mountain holds a certain degree of prestige and honor when compared to other tracks. This week, many drivers heard the Mountain's call, but only one person was able to answer.  In the end, that person was none other than iRacing News alumnus Dylan Sharman.
Starting from P2 in front of his teammate John Emerson (who both drive the McLaren MP4-12C), Sharman first had to get around the pole sitter, Julian Rodriguez Moreno, who was driving the RUF RT 12R Track. Moreno got a blistering run off the rolling start and led the field down Mountain Straight. Sharman and Emerson were both biting at his heels and waiting to pounce for position.
They wouldn't have to wait long.
Going through McPhillamy Park into Skyline, Moreno had a moment and took damage which allowed Sharman to take the lead and Emerson to slip by as well.  For the two Team TTL drivers, that was all she wrote. By the race's end, Sharman had claimed victory in epic fashion as he led every lap and also set the fastest lap time of 2:01.218 with Emerson finishing a distant 10 seconds behind.
With Jonathan Salhani and Steve Bates taking third and fourth respectively, the fight to finish in the top-five was between Guy Leach and Craig Hunter. This intense battle lasted for several laps with Hunter not giving Leach a chance to take a breath.  Coming down Conrod Straight into the Chase on the last lap, Hunter was able to maneuver alongside of Leach but wasn't able to get the power down in time to complete the pass. Leach covered down and held his line going into the final corner but Hunter gave it one last go. Pulling up alongside Leach again, Hunter muscled his way up but finished only .1 second behind Leach in P6. If given a little more real estate, there's no doubt that Hunter probably would've completed the pass since he had pace on Leach.
For many who were looking at the GT3 Challenge Series as a battle of manufacturers, it was an especially sweet victory to see two McLarens finishing P1 and 2 proving that the MP4-12C can go punch for punch with the lighter and more nimble RT-12R Track. Another surprise in this race was the presence of V8 Supercar driver Scott McLaughlin. Coming out a successful 2013 season by becoming the youngest driver to ever win a race in the V8 Supercars Championship and being awarded the Mike Kable Young Gun award, McLaughlin started in 22nd and battled his way up to 16th before retiring due to a racing incident. Regardless of the outcome, it's always good to see professional drivers joining in the mix with us mere mortals.
The completion of this online race definitely shakes up the leaderboard. The provisional lead is now once again held by Emerson followed by Sharman and Jonathan Salhani. This Australian Strength of Field (SoF) race had a strength of 4078, featured 30 drivers and was split four times. The other three splits were won by:
2 – Tom R Jones
3 – Geoffrey Glisson
4 – Luke Hogan
Be sure to check out V8s Online to view this race which was broadcast by iRacingNews' own Clayton Brooks and Sebastian Murray-Wessburg. Next week, the GT3 Challenge Series heads over to Northamptonshire, England for 70 minutes at sunny Silverstone.
As always, check back as iRacingNews continues its coverage of the debut season of the iRacing.com GT3 Challenge Series!
---
You may also like...
---