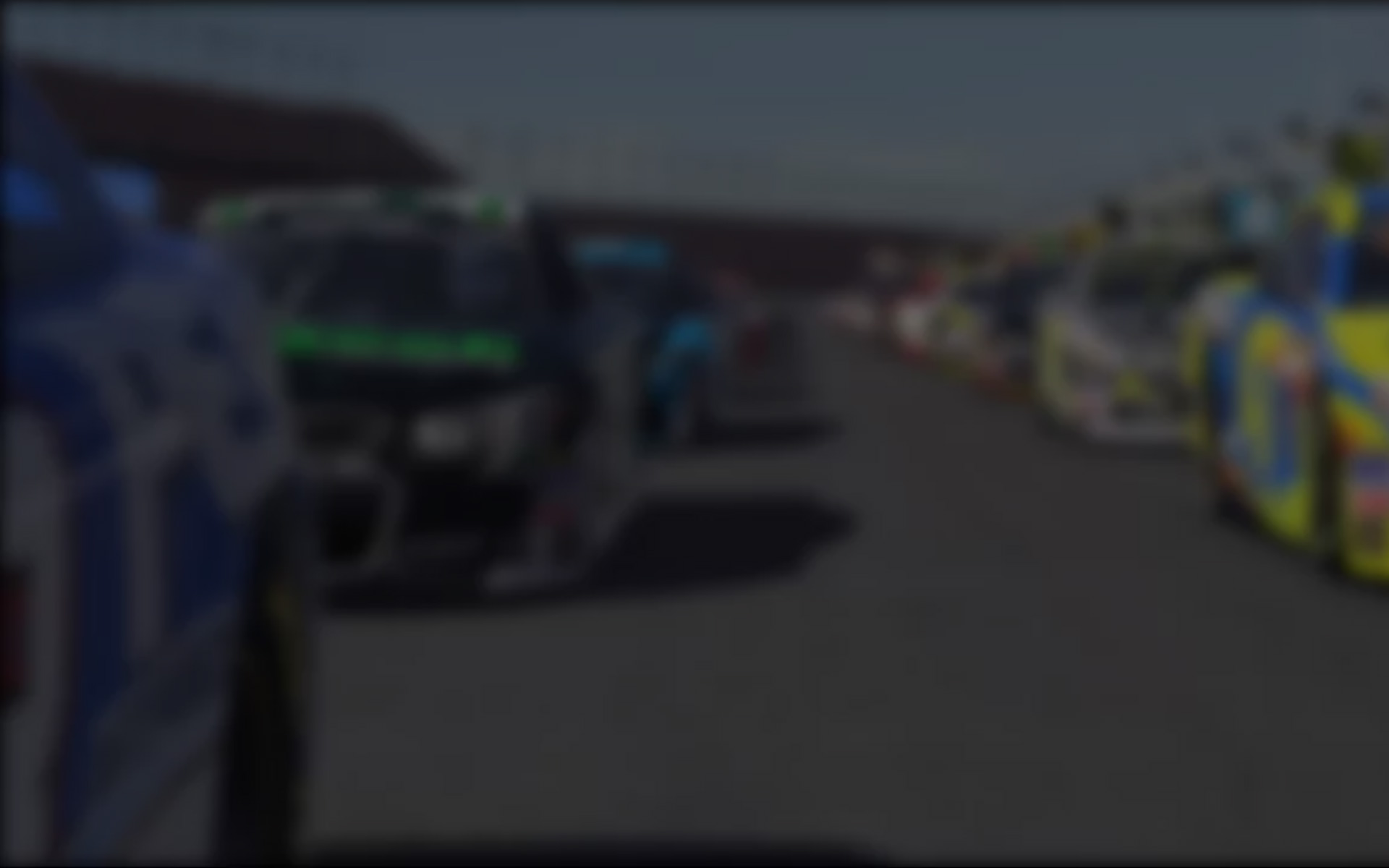 Round Five of the iRacing.com Cadillac Cup started its cycle again with the drivers heading back to Canada to take on Mosport International Raceway. A challenging track, one where overtaking is really difficult, Mosport would put a premium on qualifying.  236 sim-racers took to the track to race with 83 of them posting a qualifying time and 65 drivers taking part in the time trial competition.
Qualifying Top 10
Qualifying was lead once again by Dylan Sharman with a blistering 1:16.547, some .3s up on second fastest Aurelio Leonetti on a 1:16.786. Carlos Reyes Aiguadé was third fastest just ahead of Robert Ganley in fourth. Nathan Moore was fifth fastest with Pavel Okhrimenko sixth fastest and last of the drivers under the 1:17 bracket. Michael Engelage was seventh fastest with Jens Christoffersen, Jamison Sampaio Santos and Jamison Sampaio rounding out the top 10 drivers.
SOF Race of the Week
The green flag fell on biggest SOF race of the week (3254) at 20:30 GMT on Friday.  Dylan Sharman led from start to finish while Aiguadé got the jump on Leonetti, took second place and never looked back. Moore came from sixth on the grid to finish on the podium in third place with Michael Engelage's virtual Cadillac CTS-V close behind in fourth while Robert Ganley chopped a few hits and still managed to fight back into fifth position. Reuben Bonnici came home in sixth place with Kristopher Hen rounding out the lead lap finishers. Pavel Okhrimenko and Nicholas Forster both finished one lap down while Leonetti was three laps down and Matt Baker retired early and finished 15 laps down.
Top 10 Point Scorers for the Week
Sharman topped the points with 198, forty better than runner-up Moore.  Leonetti rebounded from Friday's disappointment to win the Saturday night race and managed to pick-up 139 points, one better than Engelage.  Aiguadé finished in fifth for the week with Robert Ganley one point back on 134 while Pavel Okhrimenko, Mathieu Bouysset, Carlos Porcel and Zoli Brenner rounded-out the top 10 point scorers for the week.
Championship Standings – Top 3 Divisions
Division 1 – Sharman leads with 789 points with Aiguadé now 99 points back while Moore sits in third with 630.
Division 2 – Ganley leads Engelage by 42 points while Christoffersen sits 19 points back on 553.
Division 3 – Pavel Okhrimenko has extended his lead past 150 points over Jamison Sampaio Santos with Zoli Brenner now moving into third on 479 points
Time Trial Standings – Overall Top 5
Brenner maintains the lead with 418, although Sharman has closed the gap to 18 points. Ganley sits third on 386 while Maik Rogin holds a one point margin over fifth place Daniel Kelly5
SOF Race Times
The SOF race times are Friday and Saturday nights at 22:30 GMT.  Please check the forum for all details relating to the series and also the Track Guides to help newcomers to the series.
---
You may also like...
---