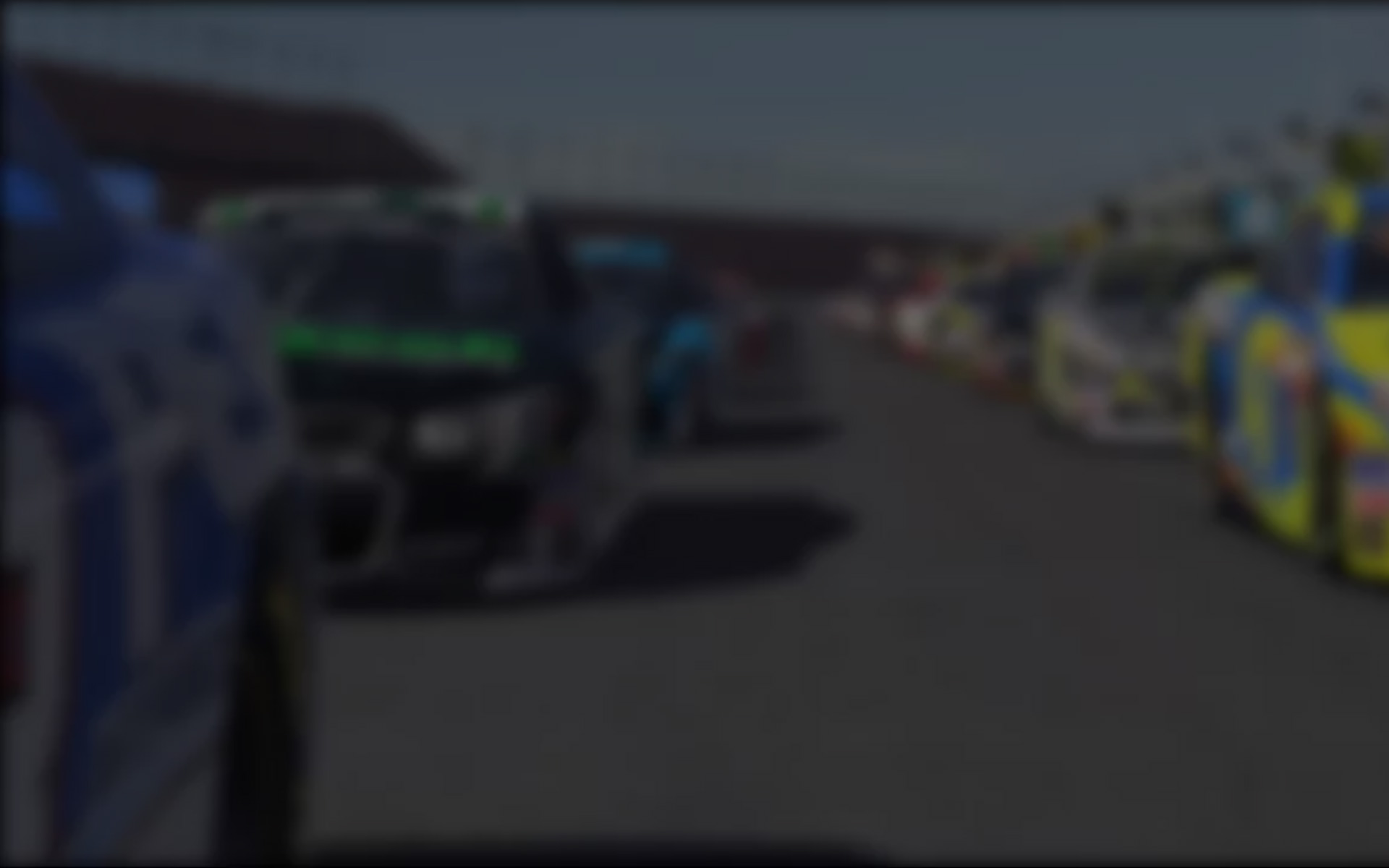 Sandeep Banerjee absolutely stole the show in the second ever NASCAR iRacing World Championship race.  Fittingly, the "big roulette wheel" — aka  Las Vegas Motor Speedway — was the stage for what many are calling the biggest longshot story in online racing history.  While there may, (stress may) have been bigger upsets in sim racing history, we can confidently say Banerjee is the first driver from India to win a NASCAR-sanctioned race.
Banerjee started 26th, and after multiple incidents and crashes, found his "wall-tuned" Impala SS running-on-rails and headed towards the front.  In 26th spot on Lap 83, he moved to P13 within ten laps then picked-up one place each lap from Lap 104 to 108.  Although it took him several laps to find a way past Jim Caudill, Jr., he then dispatched online luminaries like Thomas Lewandowski, Brad Davies and Richard Towler like they were running on seven cylinders. His tires may have been smoking in every turn, but Banerjee showed amazing car control and will to win. Finally, he took his battered car past Josh Berry into the lead on Lap 124 and didn't stop until he reached victory lane.
"Can't put it in words," said the happy winner.  "This is my greatest sim racing achievement ever. After going winless in the iRacing Pro Series Oval (iPSO) despite coming close a few times, this is a God-send. I never thought I'd win a NASCAR iRacing World Championship race and to win it by 10 seconds is like a dream come true. I'd like to thank everyone that's helped me in my sim racing career in whatever way possible. Guys like Ray Alfalla, Jesse Atchison, Brian Schoenburg, Bryan Blackford, Jean Costa, Scott Michaels, Jordan Hightower, and many, many others who I'm probably forgetting in my excitement right now that've always been very close to me through the years not just on but off the track. I'd also like to thank iRacing and NASCAR for everything they've done to make this series possible and give sim racing a legitimate face in the racing world"
"I'd also love to thank my parents for never having a problem with me sim racing at odd hours at night from way back in the day and always taking interest in my progress whenever possible. They always supported me as they knew how much it meant to me."
MidSouth's Berry was looking like a lock to capture the biggest win of his sim racing career, when Banerjee came out of left field and took the lead. Berry later ran out of fuel, due to a miscalculation, which handed second place to Richard Towler.
That is the most insane thing I've ever seen in sim racing," Towler said. "I don't know what to say, I just can't believe it. I guess I could be upset because it cost me the win, but the fact it happened to Sandeep (means) I'm happy. That race is going to go down in history!"
"I don't even have any words to describe what I just saw," echoed iPSO stallwart Davies.  "Incredible. Great job Sandeep. I haven't a clue how you were able to hold-on to that thing."
The race itself saw seven cautions for twenty seven laps, and a lot of beat-up race cars. Championship hopefuls Berry, Alfalla, Derek Wood and Josh Parker all had races they'd like to forget, particularly the latter who recorded a fifteenth place finish.   The iPSO champion is off to a terrible start to his iDWC campaign and with an average finish of 22nd, has some work to do if he expects to battle for the championship.
The biggest wreck of the race happened on a restart coming to Lap 87. Martin Thiemt missed a shift and log-jammed the field. Atchison had to check-up behind him, and a few rows back Connor Mackenzie checked-up more than Davies expected.  Davies never had a chance to react and turned Mackenzie into traffic, causing a huge wreck involving many of the top contenders.
"My pedal shifted from first to third," explained Thiemt who, nevertheless, finished twelfth.  "Sorry to all that got involved in this big wreck."
Last week's winner — Dale Earnhardt Jr. — was unable to race this week. He thus relinquished the points lead to Lewandowski, who came home fourth behind Banerjee, Towler and Davies.  Lewandowski is trailed in the championship by two early surprises, Jayson Anderson and Thiemt. Both drivers weren't looked upon as favorites coming into the season, but have showed they have what it takes to put together solid races.  They'll try to keep their momentum going in two weeks at Bristol Motor Speedway.
---
You may also like...
---