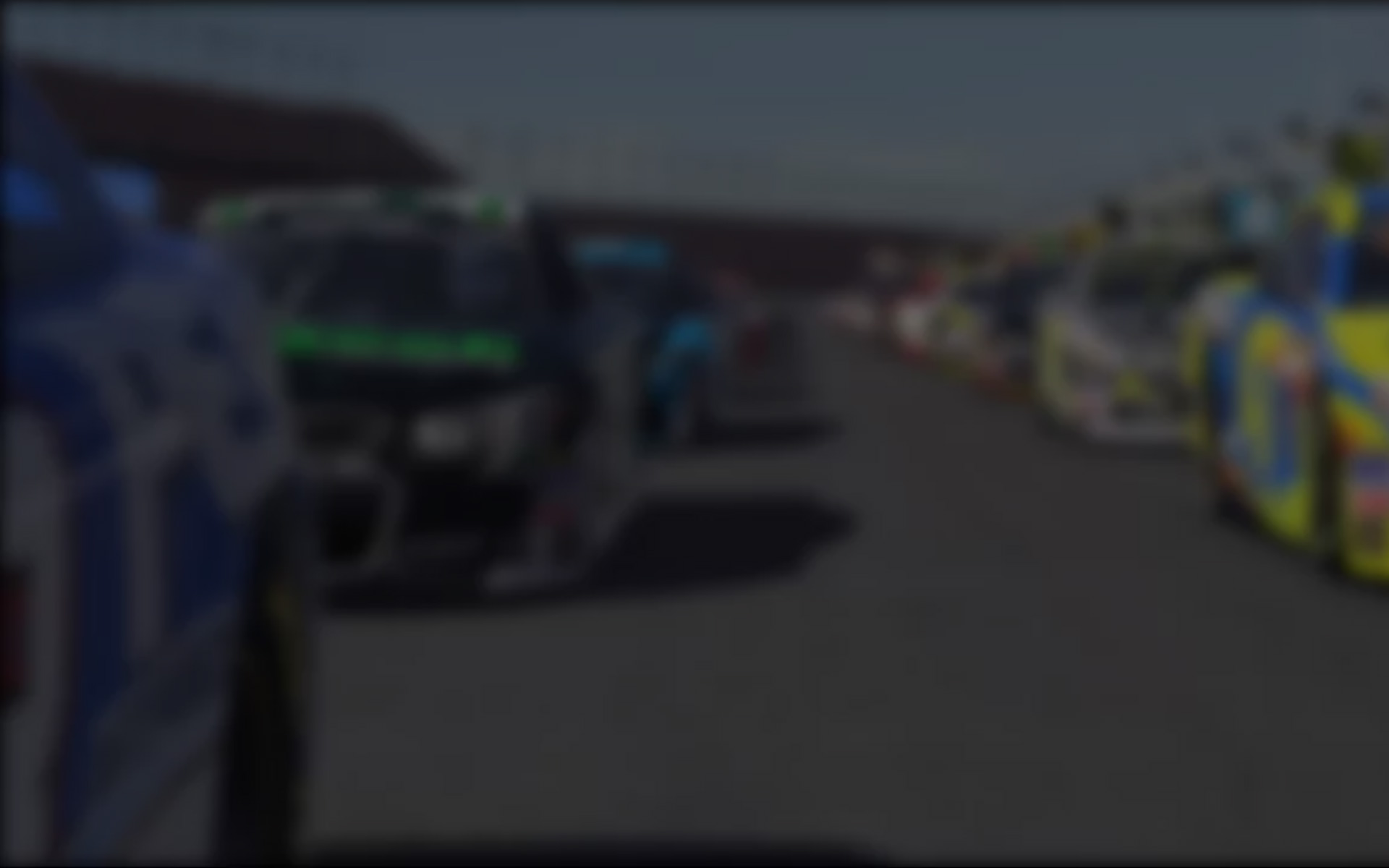 Circuit of the Americas, Austin, Texas; by modern racing standards a unique track. Hermann Tilke was one of the masterminds behind the creation of COTA — like many modern circuits — although some would certainly question the term "mastermind." With many of Tilke's tracks, you either like them or hate them; and it certainly showed for Week 9 of the iRacing Grand Prix Series. Surprisingly only two races through the weekend split – putting in a sub-par participation level akin to Brands Hatch; which is not renowned for being a good modern Formula One track. However the lower participation than usual didn't take away the calibre of field that was on offer for the 16:00gmt broadcast top split: 15 drivers made the trip to the Lone Star state in an attempt to take the top step on the podium.
Positive Sim Racing's Kevin Siggy got his race weekend off to a great start by taking pole position ahead of current pro driver Graham Carroll. Two current pro drivers did in fact take to the field for this race – Marcus Hamilton (Carroll's Friction-Racing teammate) being the other one, although he only qualified in sixth position.
COTA's Turn One goes left at an incredibly acute angle, easily leading to disaster if drivers don't use their heads . . . with the track being wide enough for six abreast all you can do is hold your breath as they scramble through. Hamilton would've been up from sixth to second come Turn One had Fabio Gonzalez not stuck it even further on the inside of the corner, giving next to no turning angle for his own vehicle, let alone others taking a more conventional approach! Now this isn't a dig at the Mivano driver, but when you see this happening on the opening corner of a race, you have to think to yourself "Why not give leeway to avert potential disaster?" Nonetheless Hamilton was able to continue albeit being set back to square one.
The remainder of the opening lap was pretty intense for everyone, jostling for position from third down to fifteenth! Petteri Kotovaara came out leading the chasing pack as they crossed the stripe to begin the second lap, whilst Siggy and Carroll had already pulled-out a lead as everyone jostled behind. Daniel Benefield wasn't so fortunate; having got front wing damage in the braking zone on Turn 20 the Australian had to complete another lap before he could make an unscheduled stop for repairs. Maarten van Loozenoord wasn't in the same sort of race he had managed at Silverstone; the Dutchman was down in eleventh (make that tenth as they braked for Turn One) as Lap Two began. Trying to make further advances at Turn One he out-braked himself, and the Williams-Toyota FW31 just skated aimlessly towards to apex as he tried to gather the car under control. Loozenoord was left way down the field with a fair bit of damage to his sidepod, whilst Bida got away lightly and seemed to be able to hold his own from there on despite the slight wing damage.
Much to the amazement of many of the spectators, track limits seemed to be totally ignored.   COTA's wide run-off areas are synonymous 1x's, although you'd still expect every driver to respect them within reason and — once again — Gonzalez was not making friends. This time he'd got a run on Kotovaara on the approach to Turn Twelve. The Finn picked the inside line to defend whilst Gonzalez decided to "try" to hang it round the outside, which he managed to accomplish only after using plenty of run-off to consolidate the move.
Things shortly got much worse for Kotovaara: a snap of oversteer around Turn 17 and he was gone, but not out of it. The Glacier Racing sim racer may have over-heated his tires just prior to this, or it was his compromised line in to this complex, but other than that it was an incredibly unusual – yet spectacular – spin. Unfortunately, it meant he was dropped all the way down in to thirteenth out of the fifteen runners.
It seemed as though drivers were dropping like flies; case in point: Hamilton. Whilst running comfortably in fourth position the Brit dropped it mid-way around the final corner, losing at least 15 seconds by not being able to quickly re-join the track. This resulted in him dropping to fourteenth, with only Benefield behind him as the result of his unscheduled pit stop.
Up front Carroll was certainly mounting a lot of pressure on Siggy in the early going; although this pressure was relieved when Carroll was slapped with a "slowdown" for cutting penultimate corner. This translates to a loss of about four seconds, which meant he had much more work to do to get right back on to Siggy's gearbox again.
Oscar Mangan had been biding his time for a while behind Frederic Evers and finally managed to get a good enough run to pass the Frenchman on the run down to Turn 12. Something very interesting here compared to a previous move in the race – at this identical spot; namely, Evers ran  wide and was ahead of Mangan as they re-joined the track, yet he let off the throttle to yield position to the Irishman: respect goes a long way.
The front runners' pit stops began on Lap 20, with Gonzalez being the first to dive in to pit lane and Siggy and Mangan following a lap later. For Carroll this was good news; although the PSR driver had a gap from the earlier slowdown, being on lighter fuel (yet older tires) the Friction-Racing driver would still be able to pump-in quicker laps; the key factor would be how much longer he was able to stay on track. Carroll did indeed pit two laps later, giving him a glimmer of hope at the prospect of jumping Siggy during the stops.  In fact, he did exit pit lane just ahead of Siggy, but with the huge speed advantage being carried in to Turn One, when the pair exited the first turn their positions were unchanged prior to the stops. The big winner through all this was Kotovaara – albeit only in seventh place –  who had managed to get his race somewhat back on track after putting in some incredibly quick laps and nailing his pit entrance, even managing to overtake Bida as they braked down to the speed limit.
Prior to the last lap, the second stints of all drivers proved to be fairly uneventful, except for Hamilton who reached the incident limit and got disqualified five laps shy of full distance.  In fairness, I have to say the final "x"he received was a bit debatable, but what can you do when the incident system is the same for everyone!
Carroll and Siggy were separated by half a second coming on to the final lap, but with dirty air being difficult to overcome, and Siggy not making any mistakes, any overtake would be very hard to make. Although Carroll tried a last gasp move on the final corner, Siggy kept his composure to soak up all the pressure and emerge victorious from the 4330 SOF. Ricardo Torres ran a quiet but effective race bringing home third position whilst Gonzalez and Mangan completed the top five.
Once again Mack Bakkum took home the highest amount of points on the week, earning 287 for his first position in the 14:00 GMT slot. With the average he's accumulated thus far, there's no reason to say he won't make the top 15 – even from only six weeks!
With three weeks left in the season the standings are beginning to shape up: Lopez leads the A class, from Siggy, Torres (who jumped up two positions this week!), Oliveira and then Stark. Come the end of week 12, this picture could certainly change – check here: http://members.iracing.com/membersite/member/statsseries.jsp for the full standings overview!
Next week the Grand Prix Series heads to Montreal on the famed Circuit Gilles-Villeneuve – a circuit where errors are costly with walls inches away, and where champions are among the many who have made race-ending mistakes.
---
You may also like...
---