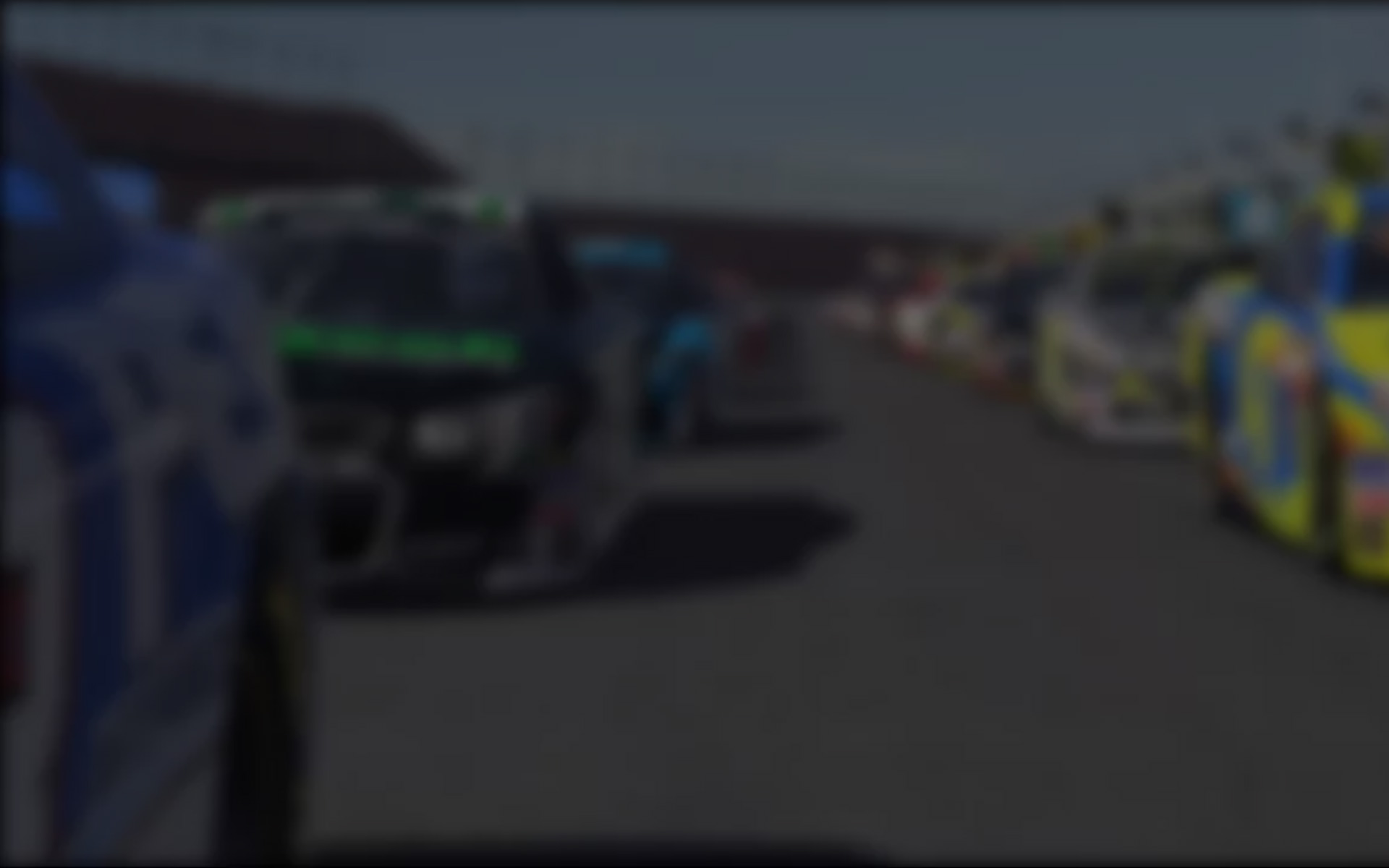 When I started to pursue my life's dream, I had no idea of what I would have to go through, what I would need to sacrifice, neither how far I would go to get there. When you imagine yourself on the ideal scenario, doing what you want to do, it's one thing. To actually make that happen and understand that nothing is going to be exactly the way you had imagined, it's another.
It takes guts, sweat and, why not, blood as well? It's a long, painful, heartbreaking process, that will make you cry and make you want to quit. And this won't happen one or two times. It will happen regularly, especially when you see yourself having to be away from what you love; in our case, a racing car.
I had been there a dozen of times and I know that I will be there a few more, even when everything seems to be going well. But I am not afraid anymore, and I think that things starts to get "easier" when you understand this and deal with it on a daily basis. It's not easy to transform your dream into reality. And it won't be of any help if you don't have anyone in your family that had tried to do what you are willing to do, before. But eventually, if you don't give up, something really awesome is going to happen. This doesn't mean that you are free of challenges and obstacles to keep going, but you are certainly free to enjoy some sweet moments of glory!
Today I'm going to write about one of these moments, when you think that everything is worth for. All the decisions that you made, all the pain, the moments of doubt . . . when you look to yourself in the mirror and think "Are you really here? Are you sure it's not just a dream?"
This year I had the big opportunity to join a new Brazilian racing series that will take place in Sao Paulo at Interlagos. During August 13th to 16th, I was at the official presentation event of "Formula Inter" as one of their academy drivers for 2016. For the first time ever, the car was unveiled to the Brazilian public in a major event at Sao Paulo. The "F-Inter" organizers did something that never happened in this country. And I felt that I was part of history being made. Brazilian motorsports scenario does not lives its better days for years, and this series is bringing a new hope to motorsport lovers here.
I'm going to try to explain a bit more about Formula Inter story: It all started when the "Galassi family" decided to go in pursuit of their dreams, back in 2012. They are a normal family, a father and his two sons, living in Brazil, with their jobs, having to pay their bills and work every day. Using their skills and what they had in their own hands, the "Galassi" decided to go to the USA and try to become professional racing drivers, all of them. Marcos, Erick and Alexandre wanted to do it right, starting from the USF 2000s and aiming to race IndyCars. To make this possible and find sponsors, they decided to do a reality show that had 12 episodes. I won't tell you the end of the story, so if you ever want to watch it, you can't blame me on having any spoilers. But you can watch it here: https://vimeo.com/galassiracingfamily
When this courageous family came back, they had learned a lot about what it takes to be a racing driver. All the three of them felt in their own skin how hard it is and how many details exists to make it to the top. And somewhere between 2012 and 2015, one of them probably said "Hey, let's make our own racing series here in Brazil." Sounds simple, right? Well, it was a really intense journey. And I got to know all the people who decided to take part in this dream. It was more than a new racing series being announced to the world. It was the project of life of many becoming a reality – including mine; me, who got aboard this ship just five months ago. I had no idea of what to expect and to be honest, it was a "here goes nothing" try.
The best part of Formula Inter is the drivers academy. They are not just a racing team in a given racing series, expecting your money or your sponsors money. We have a great team working with us to get the sponsors and find the budget that we need to race. Not only that, we're going to have classes to prepare ourselves not only to drive, but to get there as professionals. Media training, English lessons, marketing, physical training and of course, racing coaching are included. Our driving instructor will be no less than Roberto "Pupo" Moreno, a Brazilian racing driver who got to Formula 1 during the 1980s and the early 90s. After that he went to the United States and found himself a job as an IndyCar racing driver (scoring two wins for Patrick Racing and finishing third in the Champ Car World Series 2000 standings). And I had the opportunity to meet this man, shake his hand, hear his stories and get some quick coaching on our simulator.
Oh yes, we have a very interesting simulator available. Formula Inter is a partner of "Simuladores Profissionais" (I'm going to do an interview with the chief engineer to talk more about it, in the near future) and we are going to use their simulator to practice and train when not on the racing track. Can you guess what sim we had running to try it for the first time? It starts with an "i"… you can see me having some fun with it, here: https://www.youtube.com/watch?v=9ukq8QAMnhE
For last, but not least, of course, there is the car. The "MG-15" is a real formula racing car. It's almost entirely produced here in Brazil (believe it or not, that's not a common thing) and it's one of the best looking racing cars I have ever seen. The MG-15 has some interesting specs, that I'm sharing here:
– Constructor: Minelli Racing.
– Suspension: Front / Pushrod Mono Shock – Rear / Pushrod Bi Shock.
– Transmission: Manual, 4 gear shift, H pattern.
– Engine: 2 liter, 16-valve, 4 cylinder "Formula Inter".
– Tyres: Pirelli P Zero Slick.
– Weight: 520 kg (without fuel and driver).
– Max output: 191hp @ 6000rpm.
– Max torque: 21 kgfm @ 6000 rpm.
– Brakes: Wilwood, four-pot calipers, with ventilated discs and adjustable brake bias.
As you can see, this is a real racing car. It will demand a lot of the driver in both physical and mental aspects, mainly because the races scheduled for Interlagos will be of 50 minutes duration. So don't expect that driving it is going to be easy. There will be some intense preparation so the drivers can reach the car's optimum level of performance.
Brazil is finally getting what it deserves. We have some of the greatest drivers in the world: Fittipaldi, Piquet, Senna, Kanaan, de Ferran, Moreno, Castroneves; we have one of the most mythical racing tracks ever built, Interlagos. But we needed a racing car and a racing series that could give aspiring racing drivers a chance. A chance to not only develop more professional racing drivers, but to give a chance for those, like me, who have not benefited from a famous surname or a huge amount of money, to fulfill a dream. A chance to develop new legends.
We can now. Welcome, Formula Inter.
---
You may also like...
---