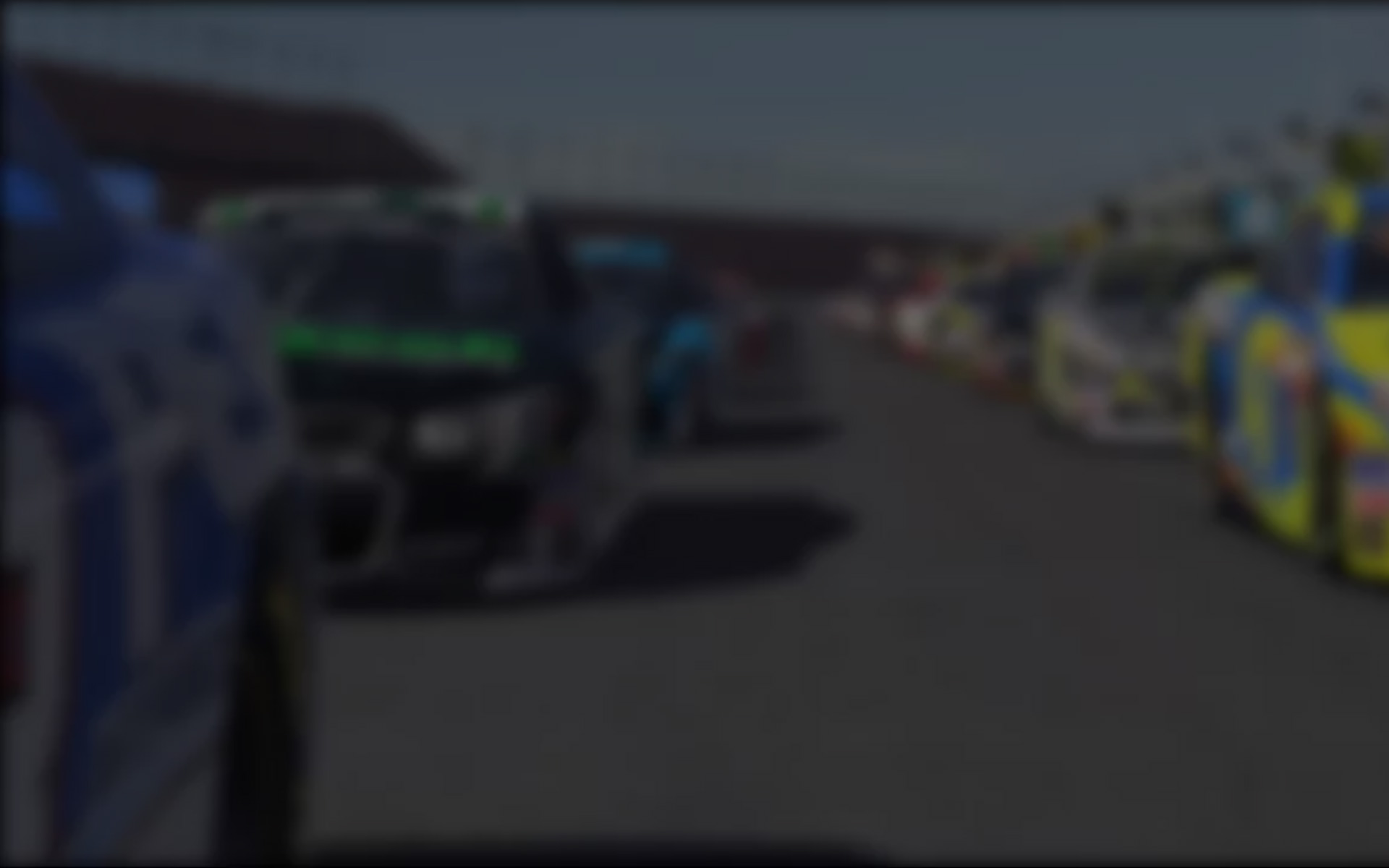 For many drivers, the iRacing.com Blancpain Endurance Series is oftentimes seen as a unique challenge given the sheer length of the online races. Additionally, it's no secret that the Endurance Series takes a bit more finesse than its Sprint Series counterpart in that one must look after their car for a longer period of time should one hope to finish well…or at all.
It certainly takes a special kind of driver/sim-racer to look at a three-hour race and say, "Challenge accepted" despite the fact that they don't even have a team to split the driving duties. That would be like Jan Magnussen telling Antonio Garcia and Ryan Briscoe at the Rolex 24 at Daytona "No worries, guys. I've got this". However, as we finished out the week of sim-racing at Donington Park Racing Circuit, there was not one, but three solo drivers who effectively conquered the podium for Round 4 of Season 3.
Team Mikhail Kuznetsov!
Hailing all the way from St. Petersburg, Russia, Mikhail Kuznetsov started his online race in second position with a qualifying time of 1:25.849. But with a field of 29 GT3 cars which featured the top-20 drivers separated by under two-seconds in qualifying, Kuznetsov certainly had his work cut out for him. Over the course of the three-hour race, however, Kuznetsov was not only able to take the lead, but also hold onto it for 87 laps in his Ford GT. Taking home the win with over an 11-second margin to second, Kuznetsov also bagged 212 championship points for his efforts. However, Donington was only Kuznetsov's second Blancpain Endurance Series race so he's currently down in the championship order.
MSP Drivers Home #1
Although he started in third, Lukas Jestädt of MSP Drivers Home #1 was able to move up one spot in his Ford GT and finish the online Strength of Field (SoF) race in second. Over the course of three-hours, however, Jestädt came dangerously close to disqualification as he accrued 29 incidents points which is the maximum number allowed before being DQ'd at 30. Still, it was worth the effort as Jestädt brought home 202 championship points for his efforts and currently finds himself on top of the championship charts as well. Despite finishing over 11 seconds behind Kuznetsov, however, Jestädt's second place run wasn't achieved without a fair bit of fighting.
Slideless Simsport
When racing against some of the best sim-racers in the business, it's oftentimes very difficult to gain ground against an adversary when they're just as fast as you. Even then, you still have to manage a way around them. That didn't seem to be a problem at all for Lars Bol of Slideless Simsport. Starting in fifth, Bol was able to capitalize on his speed over the course of the online race and finish in third less then .5s behind Jestädt. To some people, making up two spots over three hours may not seem like that big of a deal. If you find yourself in that category, allow this writer to remind you that of the 29 total cars, 21 of them qualified within two seconds of each other. Additionally, the top-five were just over .2s apart in qualifying. In the case of Bol, his average lap time was a mere .004s slower than that of Jestädt. For these drivers, endurance racing is as much mental as it is physical.
Just In Time For Spa
As if in conjunction with the real 24 Hours of Spa and the its online counterpart, the iRacing.com 24 Hours of Spa, the iRacing.com Blancpain Endurance Series also arrives on the scene at Circuit de Spa-Franchorchamps for a sort of 'Roar Before the Spa 24' which is set to take place next week. Although three hours is considered a drop in the bucket when compared to 24 hours of racing, a lot can happen at Spa in the span of one lap around the massive 4.35 mile circuit. Still, the Endurance Series and its drivers certainly have their work cut out for them. We can fully expect a jump in participation, however, as many teams and drivers will be using this week as a sort of testing phase for the upcoming 24 hour race.
As previously mentioned, Lukas Jestädt is currently holding onto the iRacing.com Blancpain Endurance Series championship lead with 756 points. Not too far behind is Reto Hartmann with 704 points followed by Yoann Sarzynski with 616. It's still early days, however, and there is much racing left to be done. Given Jestädt's performance thus far, we can fully expect to see him bring his A-game to Spa in an effort further extend his championship lead.
---
You may also like...
---