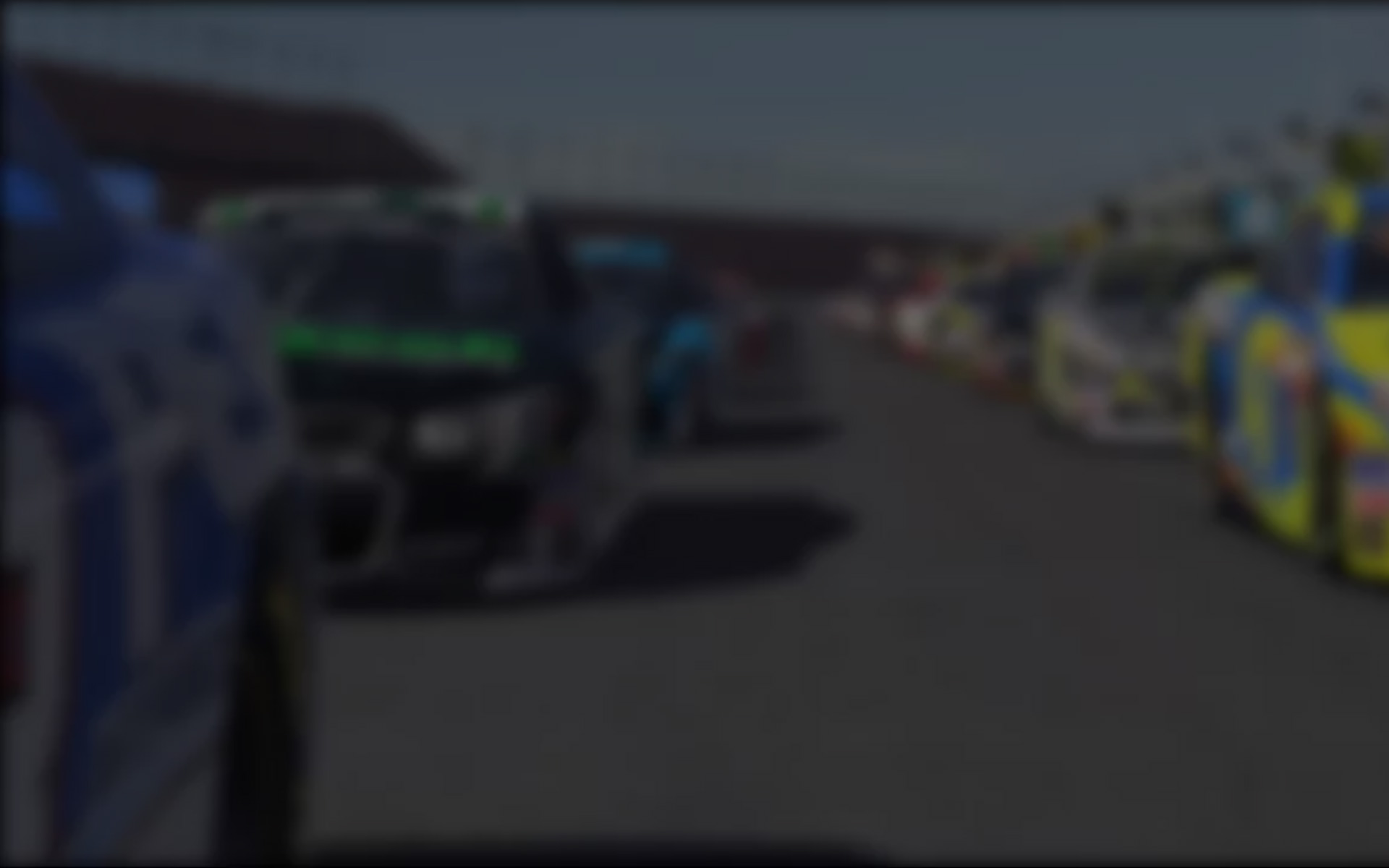 The Circuit of the Americas became available in iRacing just last month, and the Lotus 49 is among the, er, "oldest" cars available to sim-racers.  So how good could this combination really be?  Well the truth is the world discovered this magical combination over a year ago when Caterham F1 reserve driver, and only American with a Super License, Alexander Rossi took to the track just outside Austin in Jim Clark's actual Lotus 49.  The video is easily found on YouTube and should and could provide valuable insight to anyone looking to be successful, as by my calculations he was doing consistent 2:18s and certainly wasn't even pushing.
Last week's high SOF race winner and championship leader Mick Claridge actually started second on the grid of over 20 cars, with a qualifying time over six tenths slower than Nicklas Lindqvist whose time of 2:09.164 could be called out of this world without being accused of hyperbole, especially considering Gary Teall's third best time was only a 2:11.693 . . . over two and a half seconds slower.  The race was looking like it would be a duel between Lindqvist and Claridge as both sim-racers got away well at the start, but a wobble at the exit of Turn Six sent Claridge into a spin and he even clipped the barrier, dropping him to fifth behind Jack Ulstad temporarily before nabbing fourth at the end of the straight.
Just ahead of Claridge, Karl Modig and Teall were battling for second (as Lindqvist already began to gap the field) which gave the championship leader an excellent opportunity to regain even more positions.  On the next lap, however, Claridge got a bit too eager through Turn Eight and ended up with a corner cutting penalty, which dropped him a further three positions to seventh behind Joe Peak.
Claridge wasted no time making-up the lost positions, taking Peak at the inside of Turn 19 on the same lap.  He gained another position back on the lap after that as he moved up the inside of Mark Hewitt at Turn One with just the right amount of oversteer at the exit.
At the end of Lap Three Claridge had Ulstad in his sights, and on the final corner got a much better exit and managed to grab fourth before the braking zone for Turn One and immediately turned his attention to Teall.
By Lap Five Claridge was close enough to Teall's Hewland to smell the virtual gear lube and the race had not even passed the half-way point.  Claridge used the Texas-sized tarmac at the hairpin of Turn 11 to get a good run onto the straight and overtook Teall for a podium position and put him only a couple of seconds behind the second-placed Modig (but over 15 seconds behind Lindqvist).
A bit farther down the field and Ulstad was defending fifth spot from Peak as they approached Turn One on Lap Six.  Peak missed his braking point entirely and nearly ran off the track (and almost hit a backmarker who was pulling off to the side).  He managed to slow the car down and came back towards the apex of the turn to get a good run through Turn Two and minimize the time lost.  Unfortunately Hewitt was in the middle of taking his normal racing line when contact between the two damaged Peak's car and eventually put him out of the race.
Claridge was five for five as far as laps with overtakes, but Modig proved to be a bit more of a challenge.  Claridge caught Modig by the middle of Lap Six, but wouldn't get a chance to actually get by until Lap Seven.  As they approached Turn One it was Claridge who had the inside line, but he got oversteer on entry which carried all the way through the corner.  Modig had a much more stable exit and tried to stick with Claridge through Turn Two and even into Turn Three but eventually had to concede the position.
The remainder of the sim-racing was tame (relatively to the action in the first half) as, aside from an off-track incident from Ulstad which gave fifth to Hewitt, positions remained unchanged.  In the end Lindqvist won by over 24 seconds to Claridge followed by Modig, Teall, Hewitt, and Ulstad.  Lindqvist earned himself 117 championship points and Claridge got 111, but that was only enough for sixth and ninth respectively in the points for Week Two.  The top point scorers at COTA were Landon Harrison and Peter LeBlanc who scored first (157 points) and second (143 points) respectively in a 2559 SOF race.
---
You may also like...
---