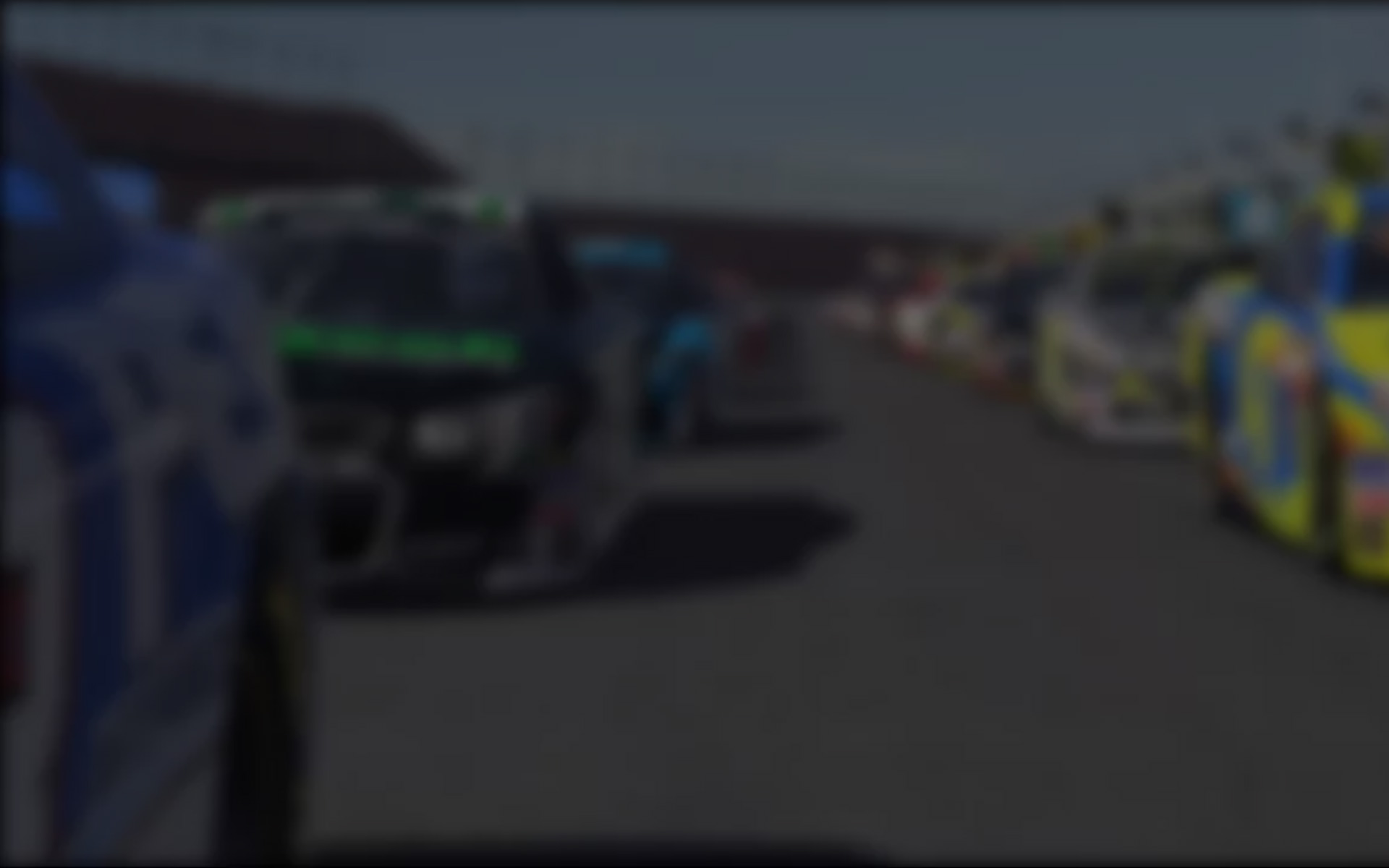 It's an understatement to say February 27 figures to be a big day in the life of Chelsea Angelo.   That's when Angelo is slated to make her debut for Evans Motorsport in the 2014 Dunlop V8 Supercar Series opener at Adelaide.  The development series for the V8 Supercar Series itself, the Dunlop V8 Supercar Series propelled 2012 champion Scott T McLaughlin into the 2013 V8 Supercar Series.
Needless to say, Angelo would like to follow McLaughlin's footsteps and become a regular in the "big" V8 series sooner than later.   In one respect, however, Angelo is already following in the footsteps of McLaughlin – not to mention those of V8 Supercar aces Shane van Gisbergen, Mark Winterbottom, Garth Tander and Will Davison. That's because, like Messrs McLaughlin, van Gisbergen, Winterbottom, Tander and Davison, Ms Angelo is a member of iRacing.  And you better believe she hopes to rub elbows (if not fenders) with her fellow sim-racers in the V8 Supercar Series sooner than later.
But that's getting ahead of the story, especially when you consider Angelo is currently in Grade 11 at Warrandyte High School in suburban Melbourne and has another full year ahead of her before she graduates to the "real" world.  Then again, Angelo's rise to the Dunlop Series has been little short of meteoric, from motocross as a young tyke to go-karts and Formula Ford by age 16.
"iRacing has been the best thing that has happened to me.  Not only is it fun, it's very realistic." — Chelsea Angelo
With a father who raced superbikes for Honda, it's perhaps not surprising that Angelo found her way into racing.  But even she is surprised at how far – and how fast – she's progressed.
"Honestly, I never thought I could make motor sport a career," she says.  "We took-up karting to have fun. From there, my dad and I started to get really competitive and entered in some major races and started to get many poles and wins along the way. At this point I still didn't realise what was coming my way until eventually we got an opportunity to drive a Formula Ford at Winton Raceway and it all took off from there."
"Took-off" is putting it mildly.  In just her second outing in the Evans Motorsport Mygale Formula Ford, Angelo set a lap record at Phillip Island . . . a lap record that still stands.  Three races later, she stood atop the podium at Sandowne Raceway.
"Her ability to learn is outstanding and we're sure she'll tackle this next challenge with the same level-headed attitude." — Josh Evans
Impressed by Angelo's pace and maturity, team owner Josh Evans offered her a chance to test the team's Ford Falcon FG at Winton last June.  Angelo impressed.  Again.  After a few miles getting acclimated with the big sedan, she lapped within .3s of the fastest laps of the Dunlop Series race at Winton earlier in the season.
"The test day was very successful and I had an absolute ball," she says. "It was a bit scary and daunting at first, but as soon as I got to know the surroundings of a sedan, and the feeling of the throttle power and the brakes, it's like it all came natural to me. By the end of the day, the team were very pleased at how I drove and made a final decision that in 2014 I will race the Dunlop/Development Series."
"Chelsea has been impressive since we started working with her early in 2012," Evans reports.  "She has come on far quicker than most of us could have imagined.  She's won a race in Formula Ford and she has never been out of the top five or six – her ability to learn is outstanding and we're sure she'll tackle this next challenge with the same level-headed attitude."
Angelo will become the first female driver to compete full-time in a V8 Supercar since Leanne Tander's season in the Development class in 2001.  Angelo was just getting started in motocross at that time and, while much has changed in the intervening years, like Ms Tander, she must surmount a few "extra" challenges in pursuit of a motorsport career.
"Being a female in this sport is tough at times," Chelsea says, "but I guess you've just gotta be ready to step up to that next playing field and be ready to tackle any challenges that come at you. Yeah I have had a few times where some boys out on the track get cranky because they're being beaten by a girl, but that doesn't stop me from doing what I love which is racing hard and fast."
And like 2012 Dunlop Series champion McLaughlin, Angelo will have a little something extra to work with in preparing for the upcoming season in the form of iRacing.   She credits no small part of the success she's already enjoyed to the world's leading online motorsports simulation service.
"iRacing has been the best thing that has happened to me," she says. "Not only is it fun, it's very realistic which is why it helps me a lot whenever I jump in my car to do a test day or race.
"iRacing definitely helped me to adapt to my Formula Ford. It's helped me again with race craft. But not only that; it's helped me being smooth in a car which I think is very important for a racer.  For a long time Phillip Island was the only current Australia track on the service, but it's very helpful for me to adapt to the race track and help me to learn new lines that I haven't tried before. It's also good to do different things like braking later into a corner or getting on the throttle earlier since there's no cost in iRacing :)"
While it's unfortunate the V8 Supercar Series weekend at Phillip Island does not include a Dunlop Series on its schedule, Angelo – not to mention McLaughlin, van Gisbergen,Winterbottom, Tander and Davison  – can take heart in the knowledge that iRacing recently added Mt Panorama to its catalogue of the world's great race tracks.   Needless to say, Angelo plans to arrive at the Supercheap Auto Bathurst 1000 in early October with lots and lots of virtual miles under her belt on the virtual Mt Panorama Motor Racing Circuit Bathurst.
"Some boys out on the track get cranky because they're being beaten by a girl, but that doesn't stop me from doing what I love." — Chelsea Angelo
Meanwhile, Angelo is preparing for her Dunlop Series debut on the streets of Adelaide.
"Hopefully we'll plan to do some more test days so I'm ready for my first race," she says. "Other than that, I will be training the a gym physically to keep my strength up and for some fun, jump on iRacing for a bit just to keep my race craft in tactic :)"
And while her long term goal is to advance the V8 Supercar Series are intact, for now she is focused on the task (nearly) at hand.
"My goals/expectations for 2014 are to try and finish in my races, mid-pack or above would be nice," she says.  "Usually I would set a goal, for example I wanna try and finish in the top 10 if I wash in a Formula Ford race; as for the V8, it's hard to say since I haven't raced in one yet. So I'm hoping for a mid-pack finish and then I can see where my level is at and go from there."
So far, Angelo's level has been very high, whether it's been motocross, karts, Formula Fords or that first V8 test.  There's no reason to think that level will go anywhere but up from here.
---
You may also like...
---