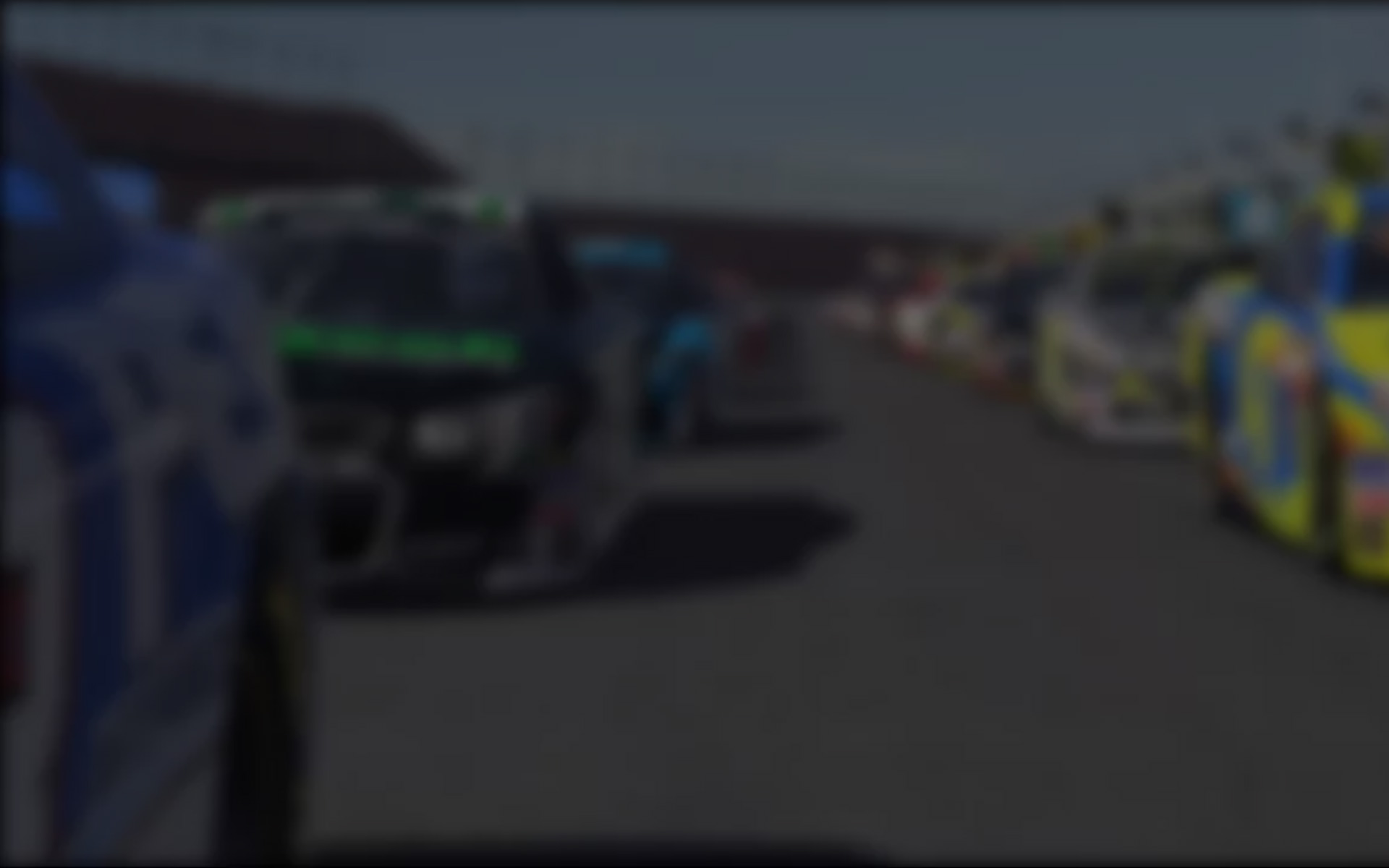 Throughout the first seven weeks of the inaugural iRacing.com RUF Cup, we have seen our share of great racing, tight points battles, and most importantly, sim-racers having fun. Over 2,200 competitors have made starts thus far this season, with entries ranging from sim-racing veterans and newcomers to professional race car drivers of varied backgrounds, such as NASCAR or the Porsche Carrera Cup. When you factor in a car that's fun to drive with some of the most unique road courses there are to compete on, needless to say, you are going to draw a crowd.
That sizable crowd made its way to the world-renowned Suzuka Circuit in Japan to kick-off the second half of the twelve-week season. Suzuka has quite the storied history, with countless Formula One championships being decided on its famed grounds during the Japanese Grand Prix. Many motorsport fans will vividly recall the legendary battles between Alain Prost and Ayrton Senna dating back to more than two decades ago. The 5.821 km (3.617 mi) road course has seen everything from superbikes and sports cars to even NASCAR race exhibitions. It's a difficult racetrack to navigate, so the cream of the crop tend to distance themselves from the rest of the field. Several sections of the racetrack are simply iconic; such as the Esses that require a perfect rhythm, the hairpin, and the long straightaway that leads to the chicane just before the frontstretch. Needless to say, there are many opportunities to lose time on the stopwatch.
Speaking of the cream of the crop, Emil Spindel (Scandinavia) has been making a statement each and every week as he makes a run for the top spot in points. We didn't mention him too much in the early stages of the season, but in recent weeks he has made it loud and clear that he is shooting for the championship with every victory he takes. Suzuka was no different for Spindel, as he set the pace in qualifying with a 124.66 second lap. Evan Maillard (France) challenged for the pole but had to settle for second. Julian Rodriguez Moreno (Iberia), Laszlo Kotrocz (UK and I), and Ief Vangenechten (Benelux) rounded out the top five, respectively.
Spindel was able to take full advantage of his speed once again, as he was triumphant in all four of his starts, including the highest-rated race of the week which paid 194 points to win. His best lap during that race was actually faster than his pole lap on the week. Julian Rodriguez Moreno brought home an impressive second place finish for his efforts, netting him 183 points. Diego Comuni (Italy) was able to round out the podium.
We've mentioned Comuni as being one to watch in the race for the RUF Cup championship, but as we get deeper into the season, Spindel has to be putting pressure on Comuni with his five very impressive weeks. With the series only taking drivers' best eight weeks into account for the twelve-week season, the championship picture is going to be changing dramatically once drop weeks come into play as a couple of title contenders have missed races. As we look ahead to Zolder, Petri Lempinen (Finland) holds onto the points lead, but Comuni has closed the gap and is only nine points back in second place. Jimmy Bigum (Scandinavia), Rodriguez Moreno, and Christopher Zoechling (DE-AT-CH) currently occupy third, fourth, and fifth. Spindel's not at the top yet, but his performance indicates that we will see his name near the top of the standings very soon. However, racing can be very unpredictable, so we will just have to see how the next five weeks play out.
---
You may also like...
---