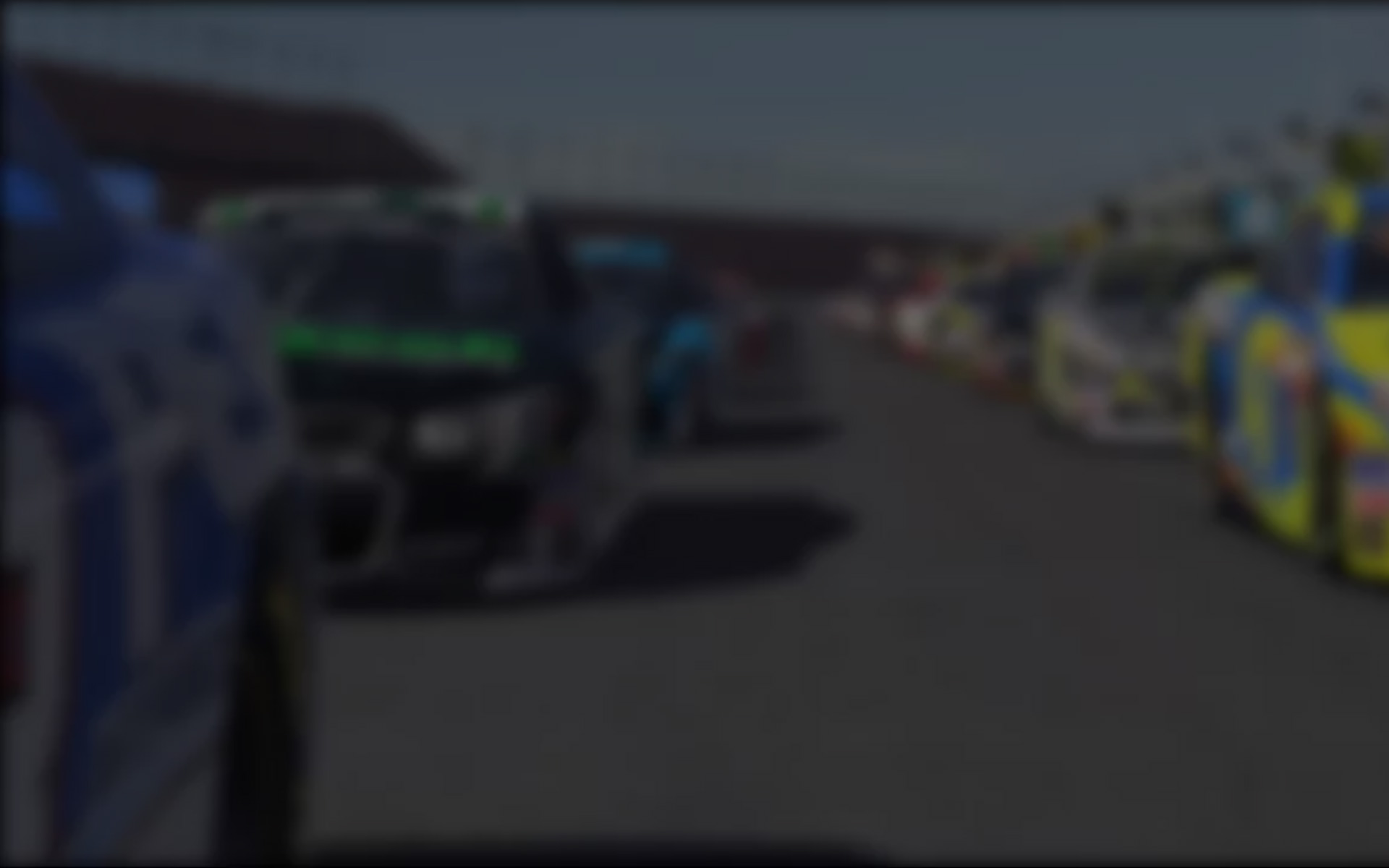 For Week 3, the iRacing.com Sprint Car Series packed up and moved out to one of the most beloved tracks on the circuit – Iowa Speedway. The stay at  Iowa is guaranteed to provide some of the most exciting wheel-to-wheel action seen throughout the season, as searches on YouTube for replays can prove. Alan Binder, looking to stretch his small points lead over Fred Lampela, brought his quickest sprint to the track, earning the fastest qualifying time of the week with a 21.490s lap. Lampela wasn't far behind, however, as he etched his time just one-one hundreth of a second behind Binder. During this busy week, a whopping 158 entries were placed throughout 11 races, making this one of the most populated weeks of the sprints in their history.
In the top split scene, it was Binder getting down to business, as he dominated both high SOF races of the week, taking the checkered flag on both Tuesday and Thursday, along with winning two more races later in the week. Joe Quinn was able to place second on both nights, awarding himself with a nice points haul. Vinnie Sansone would finish third on Tuesday, but got involved in a crash on Thursday and was only able to complete two laps before retiring from the event. Along with his third place finish on Thursday, Lampela was awarded three more top five finishes during the week, including a win. PJ Stergios won the first race of the week, and Sansone scored two podium finishes to add to his totals for the season.
Iowa was a highlight for other drivers as well. On Thursday's bottom split feature, the racing was dominated by Michael Willard2, with powerful challengers behind him, including Michael Linder, Ronald Williams, and Randal Robinson. However, a multi-car crash was triggered on Lap 18 when Linder and Tyler Lampela made contact, taking out a good chunk of the field behind them in the melee. Jon Sykes was able to sneak through the incident to challenge Willard on the start, but wasn't able to keep the pace. Willard won the event with Sykes in second, followed by Kenneth Reeder in third. Willard also scored another win later in the week. Other drivers who visited victory lane in this busy week included iSCS veterans Steve Linder, Michael Lampela, and Dylan Schriner. On Sunday, a healthy portion of the top five was held by the Fast Finns themselves, Petteri Kotovaara (3rd), Joni Hagner (4th), and Aleksi Elomaa (5th).
After going flat out for seven days on the high banks of Iowa Speedway, it was time to Virginia for the return of the sprint cars at Martinsville Speedway for Week 4. It has been quite some time since the sprints raced at this track, and for many of the series regulars, it was a completely new monster to tame. At the top of the qualifying charts, it was PJ Stergios who made out with the fastest time of the week with a 17.870s lap. Binder would have to settle for second with his lap time of 17.924s. While less busy than the previous week, 83 gridded participants spread throughout five official races was sure to provide enough excitement for the drivers of the iSCS.
The first race of the week saw a dominating performance by PJ Stergios, who led from flag to flag to take the win. Four cautions were displayed, including one for a multi-car crash two laps into the event. Typical short track racing was witnessed, including a few drivers dangerously playing bumper cars (with those on the receiving end feeling a bit heated afterwards), but such is the usual state of affairs at a track like Martinsville. Alan Binder even experienced problems during the week, as a crash early in the event forced him to retire from the race. In his typical fashion, however, Binder would rebound from the incident and win the last official race of the week. Fred Lampela captured three top 5 finishes, with one visit to victory lane included. Pro/WC driver Jake Stergios beat PJ to the line on Thursday's top SOF event, while Dustin Herner collected a win in the second split. Rising iSCS star David Cumbo Jr. was also seen in winner's circle during Week 4.
With a crazy week at Martinsville in the books, it was time to move on to more familiar grounds – Lanier National Speedway. Heading into Week 5, Alan Binder was still shown as the front runner in the points chase; 36 ahead of Joe Quinn, and 39 ahead of Fred Lampela. With the race extremely tight at the top of the standings, who would come out of Lanier not only in one piece, but also ahead in the overall race? Find out soon on iRN!
iRACING.COM SPRINT CAR SERIES – 2013 S1 CHAMPIONSHIP STANDINGS
1. Alan Binder (632)
2. Joe Quinn (-36)
3. Fred Lampela (-39)
4. Nick Neben (-115)
5. PJ Stergios (-125)
---
You may also like...
---