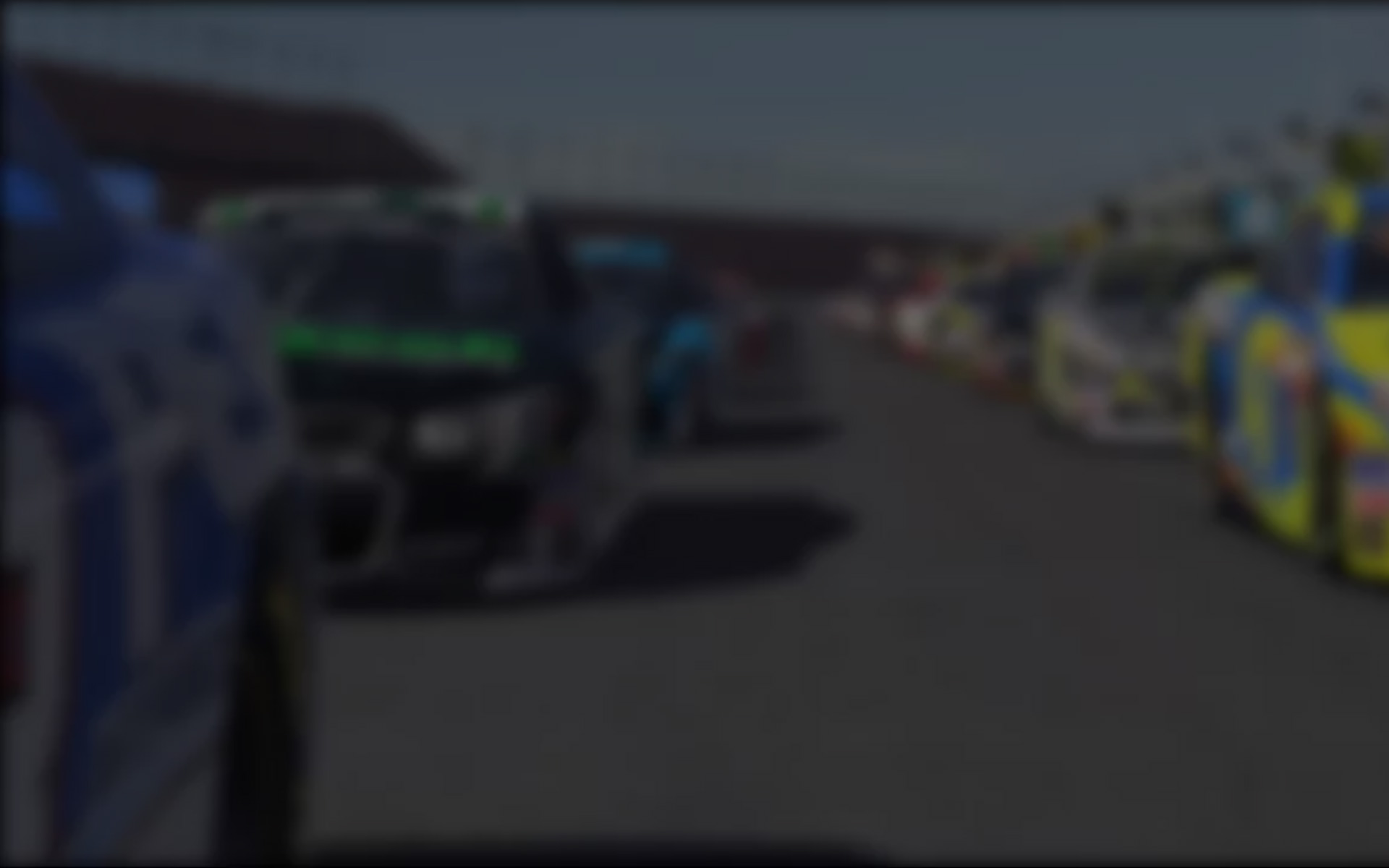 The numbers are in, and it looks like the new SpecRacer Ford Challenge series may have set some attendance records in its inaugural week, drawing in some VERY strong numbers.
How strong?
In terms of attendance numbers among the non-Rookie series, the D-Class SpecRacer Ford Challenge was the #2 series for Week 1 of Season 3, 2012, weighing-in with 724 different drivers participating throughout the course of the week, which puts it right behind the Skip Barber series, which featured 937 different drivers participating for Week 1.
In terms of overall participation numbers for Week 1, including the Rookie-class series, the SpecRacer Ford Challenge still weighted-in at #3, coming in behind the Rookie-class Mazda Cup (fixed) series with 2,323 different Rookie and D-Class drivers participating, and then the aforementioned Skip Barber series with 937 participating sim-racers.
This means that the SRF Challenge series beat-out the other two Rookie-class series, including the Advanced Rookie inRacingNews Challenge multiclass series and the Cadillac Cup (fixed) series.
Even more staggering is the fact that the SRF Challenge series also drew in greater numbers than the popular and well-established D-Class Mustang Cup series which drew in 638 drivers for Week 1; this is an even more exceptional accomplishment when you consider the Mustang Cup featured the free, base-content Mazda Raceway Laguna Seca course for Week 1 (meaning no purchase required other than the Mustang FR500S itself), while the SRF Challenge series utilized Watkins Glen Boot — a purchased track — on its Week 1 schedule.
If you want to check out the Season 3 stats for yourself, I highly recommend using René Raulin's weekly race participation site:
Link:  https://docs.google.com/spreadsheet/ccc?key=0Ak0cuNIOoiffdEM3endQQTlaN3M1Wko0TmFiZUxGQ2c#gid=1>René Raulin's Weekly Race Participation tracking
Watkins Glen is one of iRacing's most popular tracks, and with the SpecRacer Ford Challenge debuting as a new series for Season 3, these amazing attendance numbers might be attributable to people's curiosity and a desire to see what the new series will be like.  The SRF also seems to have benefited from some very positive (and as-yet unpublicized) performance enhancements as a result of the Season 3 build release.  Its "new" handling has created a bit of a "buzz" in various discussion threads throughout the iRacing community forums, which has certainly helped fuel people's curiosity and their desire to see what the car (and series) now has to offer.
Competition-wise, the SRF saw an influx of "fast Finns" during Week 1, with Henri Salminem, Aleksi Uusi-Jaakkola, and Petteri Kotovaara emerging as both the overall and Division 1 points leaders.  The competition seems to be extremely deep this season, witness defending inRacingNews Challenge SRF Champion Chris Hughson showing up in 29th overall and 25th in Division 1.
The overall Championship and Divisional standing for Week 1 are as follows:
Division 1:
Henri Salminen (Finland) – 277 points
Aleksi Uusi-Jaakkola (Finland) – 258 points
Petteri Kotovaara (Finland) – 240 points
Division 2:
Mirko Salati (Italy) – 173 points
Alfonso Rodriguez (Florida) – 167 points
Krisian Lindroth (Finland) – 152 points
Division 3:
Tyler A. King (Michigan) – 144 points
Niko Zazavoum (France) – 123 points
Frederico Pezzotti (Brazil) – 120 points
Division 4:
Matthew Pilus (Texas) – 116 points
Luca Sbrissa2 (Italy) – 110 points
Dennis Gocke (DE-AT-CH) – 108 points
Division 5:
Alvin Nieves (Plains) – 101 points
Tim Ducos (Plains) – 91 points
Vit Salomon (Central-Eastern Europe) – 90 points
Division 6:
David B Jackson (Midwest) – 80 points
Jake Burton (Australia/NZ) – 77 points
Sean Siff (New England) – 68 points
Division 7:
Keith Bouchard (Midwest) – 65 points
Brian Cross (West) – 65 points
Henrik Hedegaard (Scandinavia) – 62 points
Division 8:
Andras Laszlo Kovacs (Central-Eastern Europe) – 66 points
Robert Connell (Pennsylvania) – 61 points
Daniel Burgemeister (Australia/NZ) – 58 points
Division 9:
Rene Borger (DE-AT-CH) – 54 points
Mark Mendonca (Massachusetts) – 48 points
Leandro Seabra (Brazil) – 40 points
Division 10:
Bill Litz (Michigan) – 54 points
Adam Isman (Western Canada) – 51 points
Aleksei Bryankin (Central-Eastern Europe) – 41 points
Rookie:
Massimo Artiglia (DE-AT-CH) – 11 points
The SRF at Watkins Glen Boot — and the quality of racing that occurred on-track throughout the week — received quite a bit of praise in the SpecRacer Ford Challenge discussion forum threads from people who participated during Week 1, and it seems that the car and the series has won over quite a few people already.
Time will tell if the series can sustain these attendance numbers, and since there is no historical data to draw on for this new series that might indicate how the attendance will trend, the only thing that SpecRacer Ford fans can do is wait . . . and race, of course.
Week 2 at Brands Hatch seems to be off to a bit of a slower start, which is not totally unexpected, given that the Brands Hatch is generally a less popular venue than the evergreen Watkins Glen circuit.  Brands is one of those tracks that doesn't appear on many schedules, and therefore might be a required purchase even for more seasoned iRacers who have long-since moved past the Rookie Ranks and participated in other series at higher license levels, so this might further contribute to a dip in attendance for Week 2.
The racing that has occurred so far during Week 1 has been lively, and Brands Hatch GP is a fun little roller-coaster of a track in the SpecRacer Ford, with slightly lower lap times than Watkins Glen Boot, and several sections that are considerably more technically challenging.  The SRF's "new" handling characteristics mesh well with the Brands GP layout, and Brands is at once easy to learn AND technically challenging enough to keep both old and new iRacers on their toes.  So if you missed out on the Week 1 festivities at The Glen, Week 2 at Brands Hatch GP promises to be just as fun, so grab your SRF, toss Brands in your shopping cart if you don't own it already, and come join the fun to see what the SRF buzz is all about.
As they say, the more, the merrier — and the Season 3 version of the SpecRacer Ford seems to be more fun than ever.
---
You may also like...
---