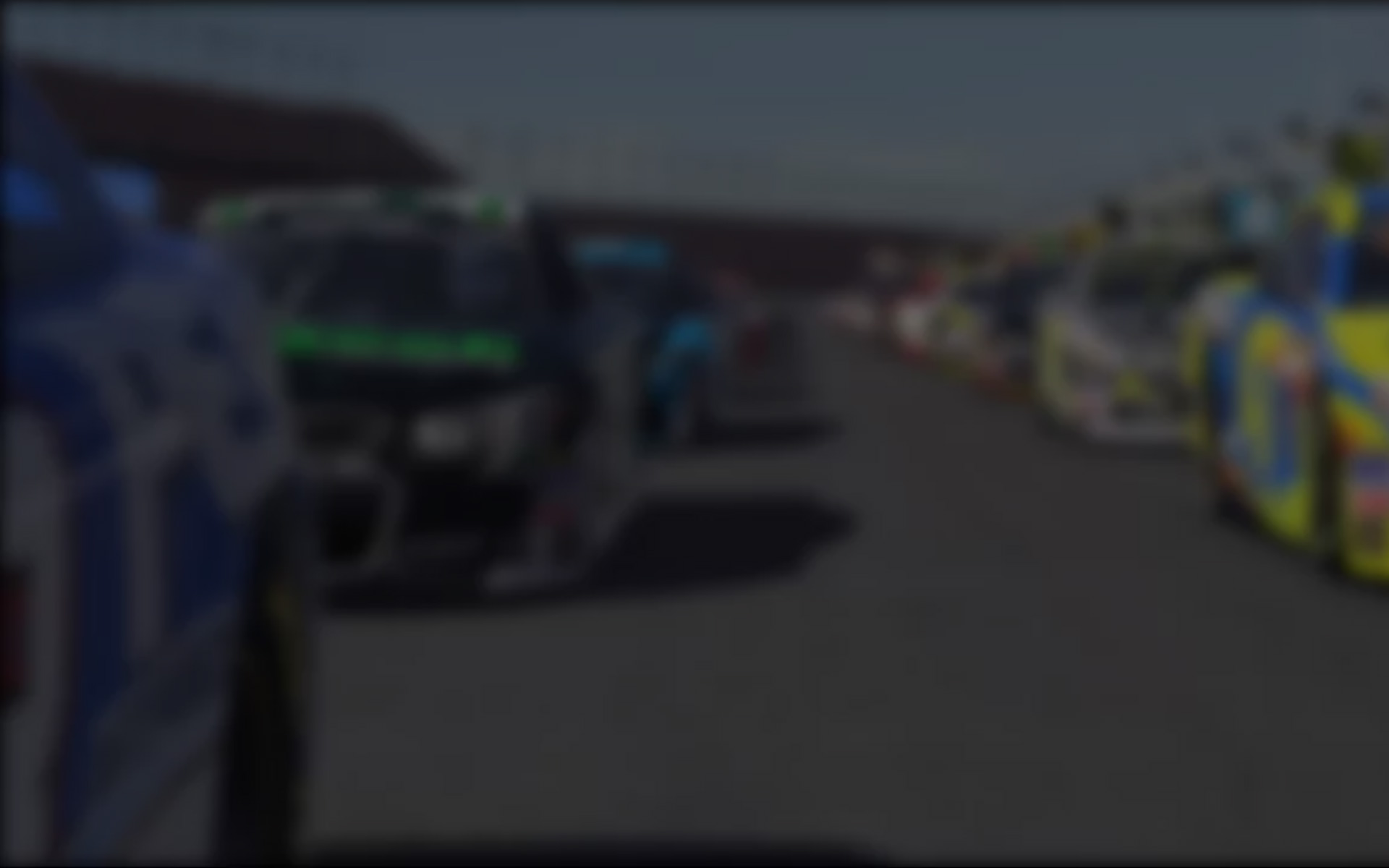 Continuing his unassailable form in the iRacing.com Road Pro Series, Richie Stanaway made it four race victories on the bounce with a faultless run to the chequered flag in the championship finale at Suzuka International Circuit. The New Zealand-based sim-racer who has dominated the second half of the season, demonstrated his qualifications for the championship crown with a pole-to-flag run that couldn't be matched by any of the other 24 sim-racers in their virtual Williams-Toyota FW31s.
In what has become a regular role for Stanaway, the Team Redline pilot found himself in pole position after setting a qualifying time of 1:29.891 to best Yudai Narumi (1:30.094) for the top spot, with Mogar DG Filho and Emil Spindel occupying the second row.  As the lights turned to green, Stanaway put-on an immediate defence of his lead, closing the door on Narumi whilst pulling away from the line. Stanaway was then able to head into Turn One unchallenged and set about establishing an advantage over Narumi, Filho and Spindel.
By the end of the first lap, Stanaway's lead was at a second, which was doubled once eight of the 53 laps were completed. But by now, the second-placed Narumi was finding his pace, and kept Stanaway's gap pegged at two-seconds all the way to the first round of pit-stops, around Lap 18. Once Narumi had taken service and Stanaway the same, a lap later, the margin between them was four-seconds, with the Antipodean now out of sight of the Japanese sim-racer.
With the pressure now alleviated, Stanaway was able to settle into a rhythm and carve-out an even greater gap of nearly six-seconds by the time Lap 30 was on the board. This is when the decisive moment of the race came. Narumi, in his typical unrelenting style, was now trying to hold-off Filho and Spindel, who'd refused to let the Nexxus eSports racer break away. But when he greedily took too much kerb at the Denga-Two corner, Narumi was forced into counter-measures to prevent a spin, which ultimately sent him down to fourth position, behind Filho and Spindel.
With 12 seconds now in his pocket, Stanaway was able to relax and after completing his final visit to the pits, cruise to the finish line for his fifth win of the season to put an emphatic cap to the 2012 iRacing.com Road Pro Series Championship title. However, Team Redline's newest member was soon playing down hopes of making a similar impact in the iRacing.com Grand Prix World Championship, with real-life racing commitments firmly on the agenda after missing much of the 2012 season.
"I'm unsure how many WCS races I will be able to participate in this year as my real life racing commitments will soon start to take precedence," the Lotus Formula Renault 3.5 driver explained post-race. "I will be traveling around a lot during the year and not often be in one location which has a simulator available to use.
"Anyhow, I'll try to do as many as I can of course. Since August I have been in a unique situation with my injury which meant I had a lot of time to spend on iRacing for Season 3 and the Pro series. But now that the 2013 testing and race season is getting closer it will make participation in WCS difficult."
After clearing Narumi's wayward car, and seeing Stanaway sail off into the distance, Filho was left to valiantly defend his runners-up spot from Spindel to the chequered flag. The pair, who have found themselves chasing each other's tails for the entire season, were inseparable from start to finish. Throughout the Suzuka finale, Spindel remained in Filho's wake, and by the closing laps, the CST Ajira car was less than a second behind Radicals Racing's virtual Formula 1 machine.  Despite the pressure, Filho was able to keep his cool to best the Swede to the line, and secure second in the race and overall Championship.
"Since I was a bit close while he [Narumi] was spinning and I couldn't predict the direction his car was going, I had to release, and this made all the gap I could put to Spindel to shrink to 0.9 seconds," Filho wrote this week. "I had to pull some fast laps to ensure he wasn't going to attack me. From then on I just had to manage the race to finish second and guarantee the second place on standings."
For Spindel, the iRPS finale mirrored his championship season. "This race I think reflects the championship rather well to be honest," the Scandinavian explained. "Richie in free air able to run away with the well qualifying and starting Mogar holding me up in the race."
"This race I think reflects the championship rather well to be honest." — Emil Spindel
In arguably one of his greatest performances of the season, Simon Cattell secured his best ever finish in the iRacing Road Pro Series, with a fourth place.  From sixth on the grid, the iNEX Racing team member initially found himself in a pack of cars that included Enzo Bonito, PJ Stergios and Max Dell Orco. Electing to run longer stints than the rest of the field, Cattell was still in a net sixth place when he headed to the pits for the second time on Lap 39, where his strategy was rewarded. After following fourth and fifth positions for most of his second stint, the Englishman rejoined the circuit just a few tenths ahead of Narumi and Dell Orco, who had pitted several laps earlier. With a lighter car and fresher tyres, Cattell was soon breaking away, and came home for his first top-five of the season, a comfortable four-seconds clear of Narumi and Dell Orco.
"Sorry to the guys behind for my terrible middle stint, I took a gamble on the set-up and had absolutely no grip at this time," Cattell shared. "I then took a gamble on the fuel and it worked well allowing me to snatch P4, although to the expense of others."
Despite his sixth place finish, Orion Racing's Dell Orco who entered the race outside of the top 26 (following a late change, the top 26 Championship positions earn promotion to the iWCGPS) missed out on qualifying for the 2013 World Championship by a mere two-points.
"Well done to all who made it." — Max Dell Orco
"I know I had to do at least fifth and I was sure to have the speed to do that . . . the problem was starting seventh and here at Suzuka it's a nightmare to stay behind a car," a clearly dejected Dell Orco reflected post-race. "So well done to all who made it – to Ryan [Terpstra] that offered his license to me, but you did it and you deserve it, so it's your spot, thanks a lot anyway. Now I'll think what to do, a bit sad now to be honest but it's a game, I'm getting old so who knows."
Although Bonito struggled with a car that was clearly suffering from over-steer, the iNEX online-racer was able to secure seventh place, ahead of Jesper Pedersen, Marcus Caton and Timo Iivonen. All four were handed a late upgrade when Stergios, who'd occupied seventh for the closing stages, was left to rue what might have been, after firing his Williams-Toyota FW31 into the wall on the final lap.
With the 2012 iRacing Road Pro Series now complete, Stanaway walks away with his first major iRacing championship title, with 351 points to his name. Despite not collecting a race victory all season, the consistent Filho secured second position overall (299), through regular appearances on the podium. Spindel will be returning to the World Championship in a few weeks time, after earning third position in the Pro series, ahead of Frenchman Davy Decorps and Bonito. On the other end of the scale, Miguel Martin and Wes Richards squeaked their way into the top 26 positions on 92 and 80 points respectively, edging-out Dell Orco (78), who despite a sterling performance at the virtual Suzuka, missed out on a World Championship slot.
The iRacing.com Road Pro Series returns in the fall of 2013, when the hunt for 25 World Championship qualifiers begins anew. In the meantime, there's the matter of the 2013 iRacing.com World Championship Grand Prix Series which will see new and familiar names battling more than $20,000 in cash and prizes.
2013 World Championship qualifiers from the 2012 iRacing Pro Series:
Richie Stanaway, Mogar DG Filho, Emil Spindel, Davy Decorps, Enzo Bonito, Yudai Narumi, Simon Cattell, Dave Gelink, PJ Stergios, Jesper Pedersen, Vasiliy Zaitsev, Teemu Iivonen, Tiago Orfao, Aleksi Uusi-Jaakkola, Cristian Lorente, Paul Ilbrink, Joni Törmälä, Ryan Terpstra, Andrea Baldi, Marcus Caton, João Cardoso, Jason Lovett, Pierre B Urbizu, Joao Pinho, Miguel Martin and Wes Richards.
---
You may also like...
---