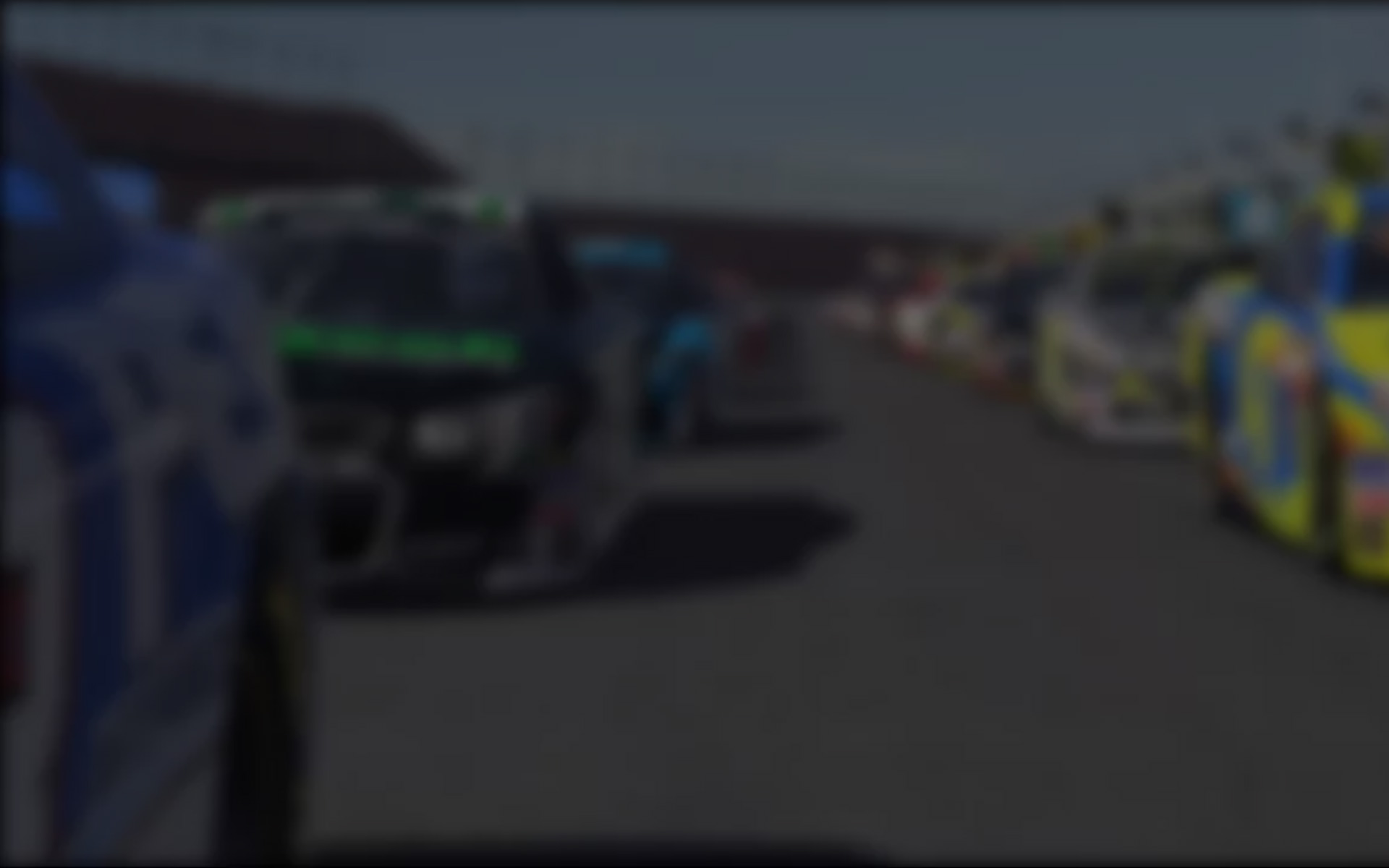 December 17th, 2015 by David Phillips
World Endurance Championship/GP2 driver Richie Stanaway mastered the virtual Watkins Glen International on Wednesday evening to best NASCAR drivers Timmy Hill and Jay Beasley in the fifth annual iRacing Pro Race of Champions.  Staged each December, the event features an international field of professional race drivers from different disciplines competing head-to-head on iRacing.com's online motorsport simulation service.
Runner-up in the 2013 iPROC, Stanaway put his digital BMW Z4 GT3 on the pole, jumped into the lead at the green flag and was never headed.  In recognition of his performance, iRacing will donate $2500 to the Justin Wilson Children's fund in Stanaway's name.
Although Stanway's win was never in serious doubt, the identity of the runner-up was not settled until the final lap.  Hill and Beasely traded places several times during the 20 lap race before Hill took command of second spot on the penultimate lap and came home half a second ahead of Beasely with Chris Dymond (Porsche Carrera Cup) and Ben Waddell (Skip Barber) rounding-out the top five.
"Jay and I were trying to run Richie down but he was in a league of his own," said Hill, the defending iPROC champion.  "Jay's on the iRacing service a lot.  I am as well and we always have a lot of great racing.  I was glad I could take the spot and have a whole year to brag.
"This event is always a lot of fun.  I wish I could have got back-to-back victories, but second is not bad.  I think we're all glad to be able to race for the Justin Wilson Children's Fund.  We all miss Justin and I'm glad we could do this event."
Although he too wanted a win, Beasely was also satisfied with a podium finish.
"With all the names and everyone watching I was really nervous.  I thought, 'Man I gotta win this!'" he said.  "(But) Timmy was up on the wheel and he's always fun to battle with.  He goes in circles too, so I was really trying to beat him."
In addition to the top finishers, the event attracted a diverse lineup of driving talent including NASCAR Sprint Cup champion Brad Keselowski, Le Mans winner Nick Tandy and two time IMSA champion Alex Gurney.
One of the most impressive showings of the evening came from IndyCar team owner Sam Schmidt.  Paralyzed as the result of a racing accident, Schmidt competed using a CXC Motion II simulator equipped with the semi-autonomous technology Arrow Electronics is developing to enable disabled people to drive automobiles.
"Knowing a lot of the guys I was racing against, it was just like old times," said Schmidt, who rebounded from a first lap incident to place 16th.   "The virtual racing is so realistic it brings back many fond memories.  I anticipated the nervousness and excitement because it had been so long, but I don't think I anticipated the excitement to get out there and drive, give and take and swap places with people.  It was a very cool experience.  I can't wait for next year!"
---
You may also like...
---