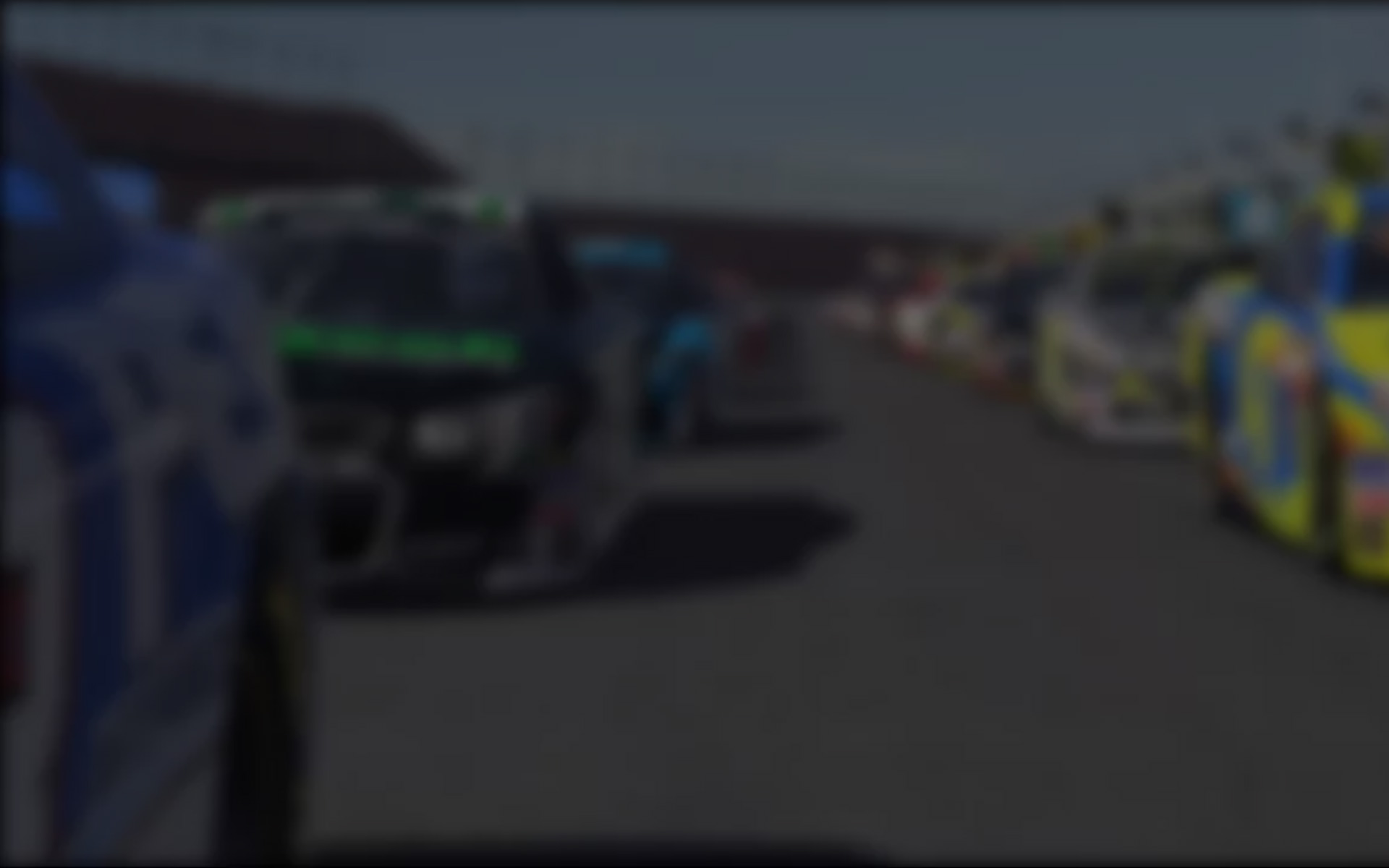 March 21st, 2017 by Daniel Ensch
Christian Steele managed to sift his way through nine yellows that consumed almost a third of the total laps available to claim his first win of the 2017 campaign Sunday evening at Richmond in the fourth round of the Apex InfoTech Indy Elite series.
At first glance the scheduled 150 lap distance (105 miles) seemed unusually short for this group, but by the time the checkers flew most of the Elite sim racers would probably agree that the race couldn't have ended fast enough. Over half of the field of 25 failed to see the checkered flag, including six of the top seven drivers in the season standings. But as points leader Tim Holgate, pole sitter Joe Branch, Richmond favorite Tim Doyle and other top drivers found misfortune, Steele remained in control to vault from 18th place into the top 10 of the league standings.
"It was pretty much impossible to pass," said Steele, who led a race-high 68 laps for the win. "We just had to wait and make the right strategy calls, and it worked out pretty well."
Steele and Absolute Zero/Powerslide team mate Andrew Kinsella finished one-two, benefitting from a rare occurrence when Holgate spun midway through the race and took out two of his Ludicrous Speed/Snake Pit/TBR stable mates (Branch, Niles Anders) in the process.  In fact, it was a nightmare afternoon for the Snakes, as none of their five entries (including Doyle and Vick Caudill) survived to the end.
"It was a nice solid race," said Kinsella as he and Steele did twin donuts in celebration.
"We just sort of sat back and waited for the wrecks to happen. Like Christian said, we knew we had a good set up underneath us, and we were just cruising there."
Vinicius Gotardello scored the first podium of the year for Brazilian team Oval Engineering, pulling himself up three spots to fifth in the standings with the effort.
Robert Gorts barely avoided the Holgate incident and claimed fourth-place points after starting 16th.
"I kept adding wing the whole race," he said. "I could draft on the straights, but adding downforce really paid off for me in the corners. That's where I did the majority of my passing. I was able to set them up in the straights and then I was able to hold the low line in (turns) one and two."
Michael Peters traveled the furthest on this day, exchanging his 20th starting position with a top-five comeback.  At one point, Peters was a lap down after a scoring glitch left several cars out of proper sequence on an early restart.
"I knew there would be plenty of opportunity to get a wave around," said Peters. "You can be one lap down and still be a contender here."
Nathan Bookbinder and Joe Flanagan made the biggest moves in the standings after Sunday's action, rising 11 markers to 18th  and 20th  after finishing Richmond in 6th-place and 9th-place respectively.
Tony Showen (7th), Andreas Eik (8th) and Dan Lee Ensch (10th) rounded out the top ten.
Holgate will stay atop the sim racing leader board heading to Long Beach next Sunday, March 26th for the lone road course race on the Apex InfoTech Indy Elite schedule. Brandon Trost remains in second and actually picked up three points on the leader despite making an early exit from Richmond himself. Branch gains a spot to third while Austin Espitee, also a victim of early trouble, slips to fourth. Adam Dock nursed his damaged Dallara DW12 home for enough points to maintain his position in fifth. The race will be covered online at Racespot.TV.
---
You may also like...
---