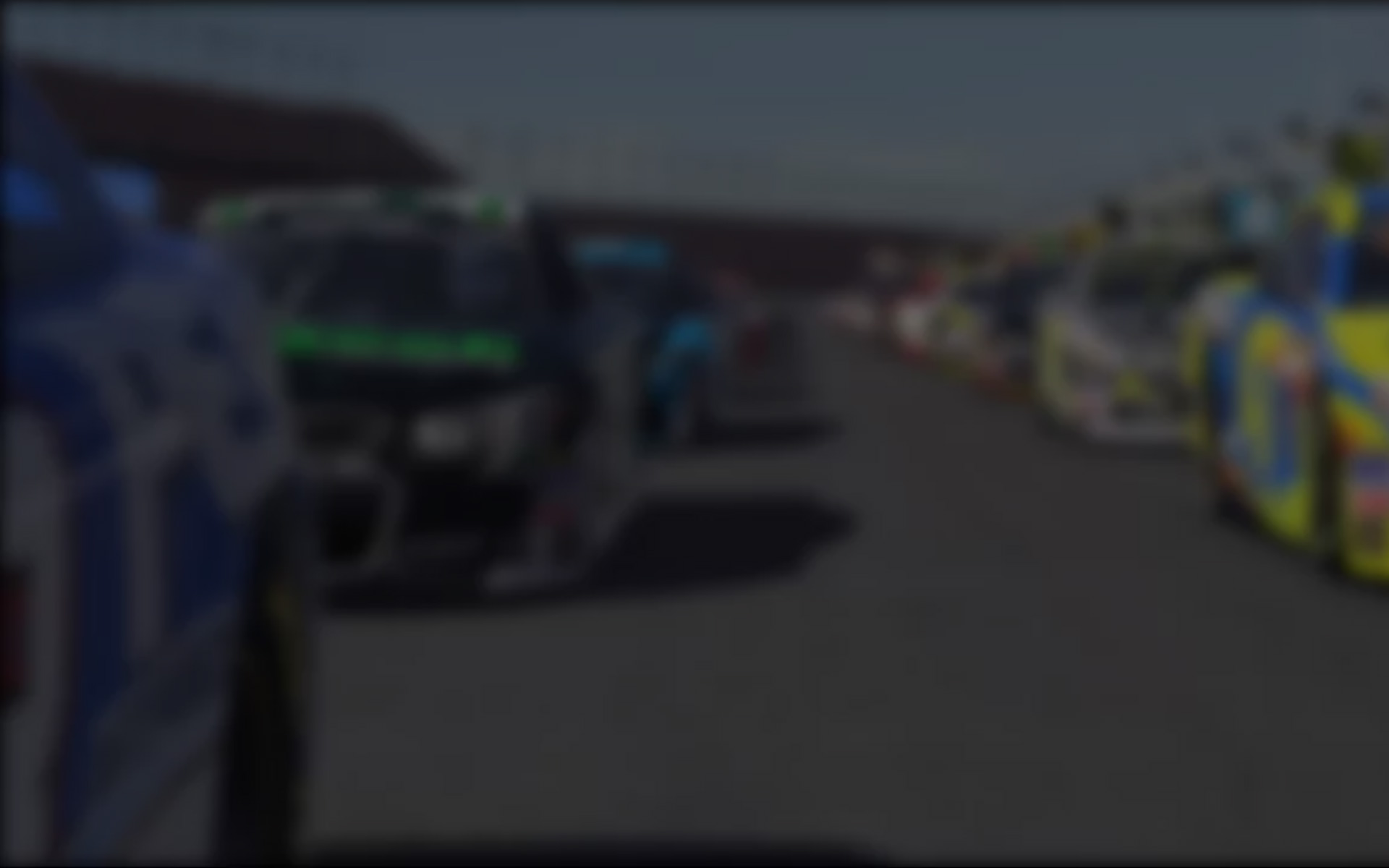 Round 3 of the iRacing.com V8 Super Car Series came home for the first time this season with the teams and drivers tackling their first endurance event of the season at Phillip Island.
Qualifying was led by Justin Ruggier with a fast lap of 1:30.831 while Shaun Kelly got a personal best qualifying position of second alongside Ruggier on the front row. Madison Down and Mitchell McLeod would start from the second row with Richard Hamstead and Adrian Stratford on Row Three ahead of Vail Riches and Josh Muggleton.  Back in ninth and tenth, respectively, just .03s behind P4 McLeod is John Emerson and Brad Ryan, highlighting a super tight qualifying session with the drivers from 4th to 10th covered by .035
When the lights went out it was Ruggier leading the field into Turn One with Down getting the jump on Kelly to take over second. Kelly would get a shocker of a start and lose multiple positions by the time he reached the first turn while, on the other hand, Muggleton got it all right and sailed from eighth to fourth by Turn One!  As Muggleton went down the inside of Kelly into the fast left-hander Stratford tried around the outside.  Unfortunately for Stratford he got shuffled off the road and back down the field, but an average re-join saw him hit the side of Simon Black who in turn hit Leigh Ellis due to the force behind the original hit.
On Lap Five into Honda Hairpin Muggleton made a late move down the inside of McLeod to move up into third position, while a slow exit from Siberia allowed Hamstead to get alongside McLeod through Hayshed!  Hamstead ran a little wide on the exit allowing McLeod to almost get clear, but the slightest contact was made under brakes getting McLeod loose and, in an attempt to save it, he went off the road into the wall, heavily damaging  the rear of his car.
At the end of Lap 14 the two Tatts.com cars of Down and Muggleton entered pit lane in moves that would prove critical to the outcome of the race.  Muggleton's pit crew got the job done in record time, with Down's crew nearly as efficient, so after Ruggier completed his stop on the following lap he lost out to both Down and Muggleton.  About 95% of the field came in at the end of Lap 15 and ready for the sprint to the end.
Lap 20 into MG saw Ruggier go for a dive down the inside of Muggleton.   Unfortunately for Muggleton, Ruggier's slightly hot entry lead to contact between the pair which sent Muggleton around moving him back into fourth place and just ahead of Kelly.
Back up front it was Down with the pit call and crew which got the job done at Phillip Island with Ruggier finishing in second place ahead of  Hamstead.   Muggleton came home in fourth place with a bent car just holding-off a somewhat disappointed Kelly who rounded out the top five, after a race that looked extremely promising after qualifying off the front row.  Emerson would led home a TTL 6 – 7 and 8 with Riches and Matthew Hill finishing in seventh and eighth.  McLeod fought back to ninth place with Michael McCabe rounding out the top 10 finishers.
Top Five Drivers – Championship Points – Overall
1.    Justin Ruggier –743
2.    Richard Hamstead – 723
3.    Josh Muggleton –699
4.    Mitchell McLeod – 654
5.    John Emerson – 651
Split Two Winner: Matthew Nethercote
Split Three Winner: Wayne C Bourke
Split Four Winner: Todd Valentine
Split Five Winner: Colin Boyd
Split Six Winner: Kyl Madden
Broadcast done by the crew at www.v8sonline.com.au
Highlights video can also be found on v8sonline youtube page.
---
You may also like...
---